Hailey Baldwin just announced to all of her Insta followers that no, she's not pregnant.
There had been some internet rumors that she and Justin Bieber were expecting, so she wanted to set the record straight.
Hailey Baldwin is out here having to shut down ~pregnancy~ rumors these past few days. But if I'm being *totally* honest, I feel like not a ton of people were speculating that Mr. and Mrs. Bieber were expecting in the first place (according to E!, there was one photo of her with her hand on her stomach).
Anyways, yesterday Hailey posted a PSA on her Insta stories, writing, "the internet is funny!! No, I'm not pregnant I just really love food." Which is honestly so relatable!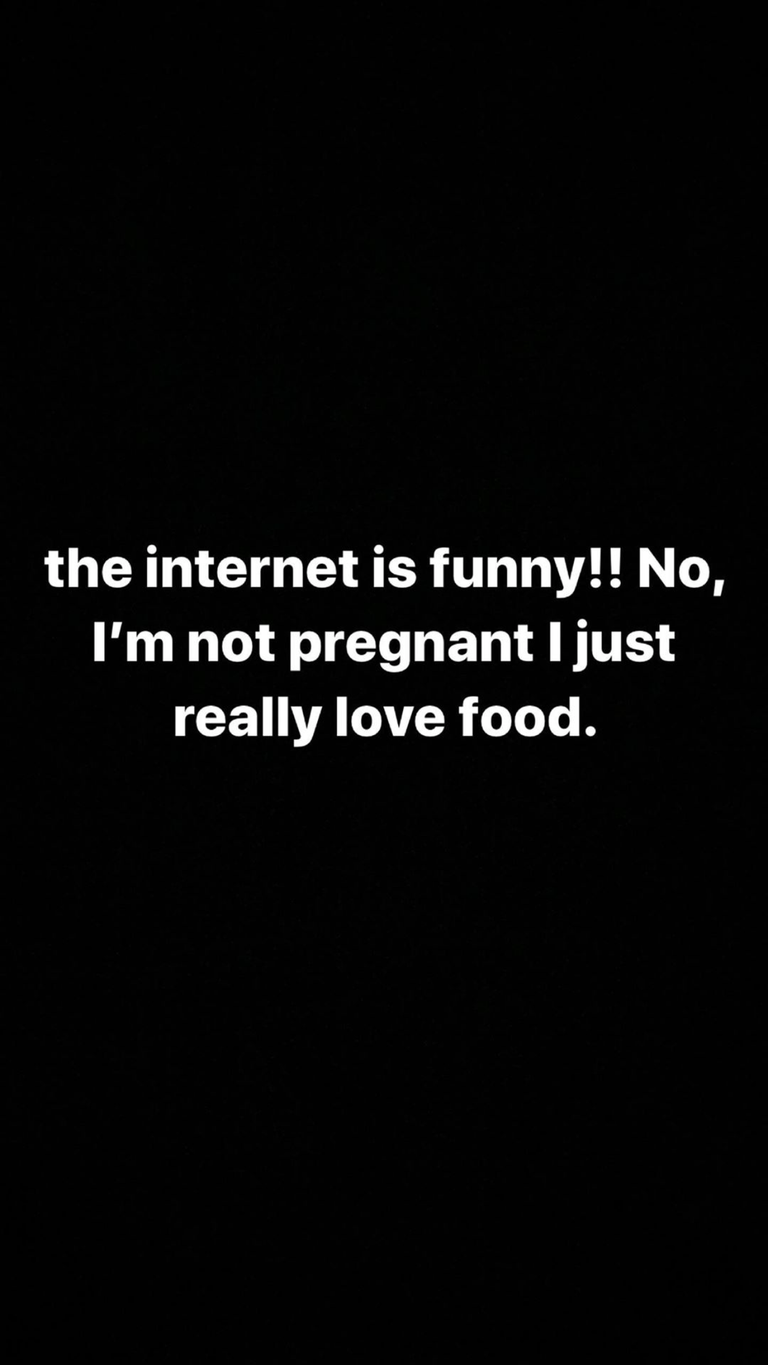 Continue reading below ↓
Recommended Videos
Meanwhile, Justin's mom was all, "did somebody say baby?" and reposted Hailey's Insta, adding, "Soon!?? (I can wait! Don't TEASE ME!!)"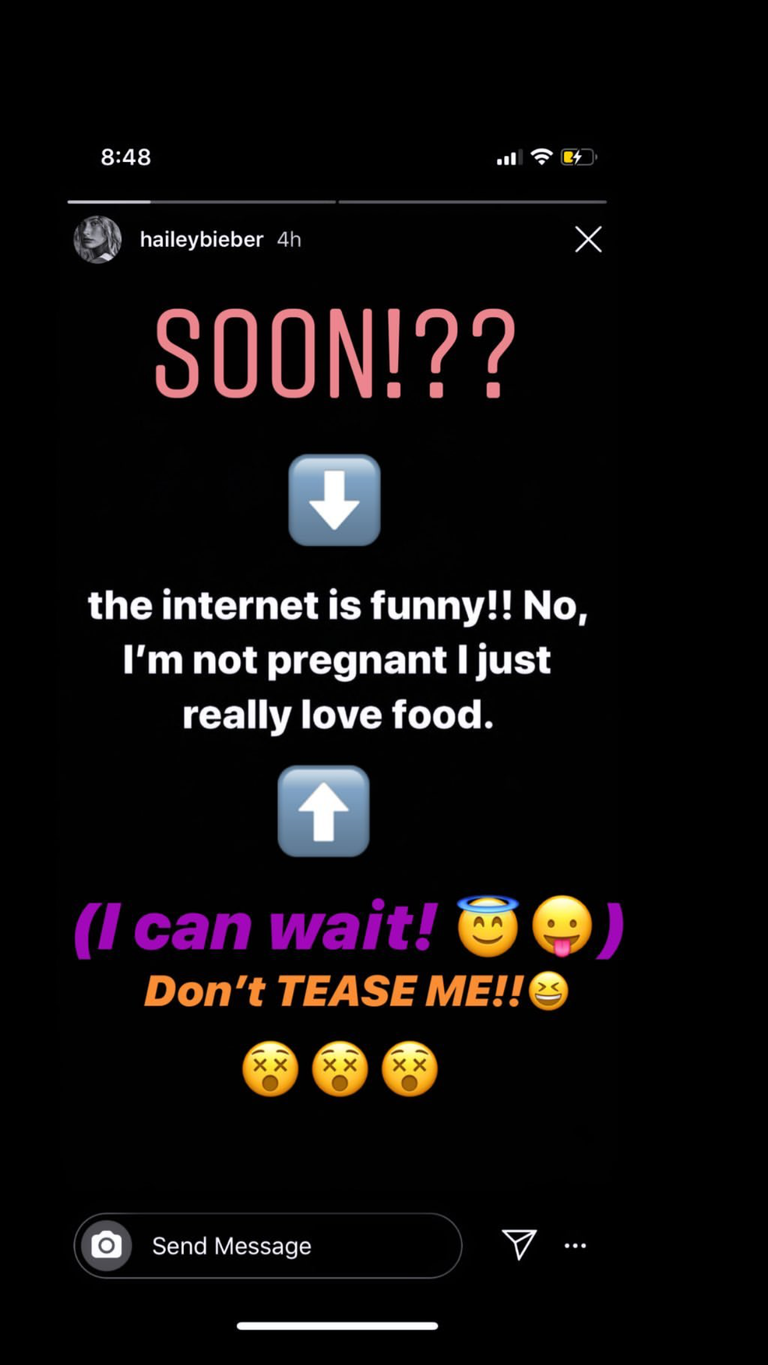 And FYI, this is the second time that rumors about Hailey have been set straight. A few days ago, a source with suspiciously specific information (that you, Hails?) dished on how Hailey is feeling about Justin's ex Selena Gomez, sharing, "By liking photos of Selena, whether it be a glam shot or ones that her friends post on Instagram, Hailey wants to show that there are no hard feelings. It's her way of trying to make peace and show her support for Selena in a low-key yet public way."
So in conclusion, Hailey is a) not pregnant and also b) not harboring any ill will towards Selena, ummkay?
***
This article originally appeared on Cosmopolitan.com. Minor edits have been made by the Cosmo.ph editors.