Hello, people of the internet. Today, we were blessed with the knowledge that Harry Styles' new album, titled Fine Line, will be released on December 13. Before you go and mark that on your calendar and obsessively count down the literal seconds until the release, we need to address one very, VERY important detail. December 13 is...Taylor Swift's 30th birthday.
As you might know, Taylor and Harry had a little dating/fling situation back in 2013. Don't you remember those iconic pictures of them walking through Central Park? And then those even more iconic photos of Taylor riding away from Harry on a boat while on vacation, reportedly after they had just broken up? An incredible moment in pop-culture history.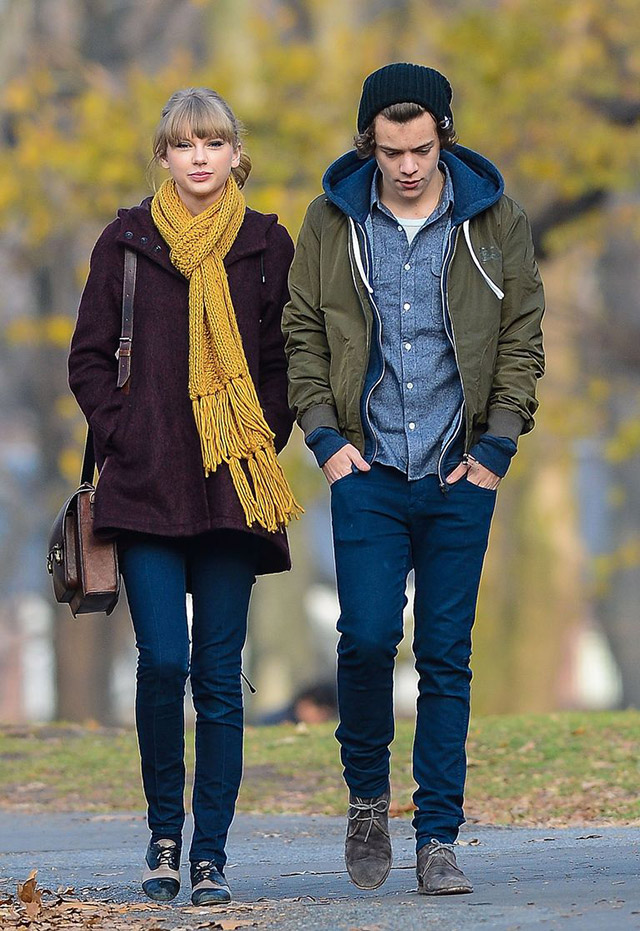 Continue reading below ↓
Recommended Videos
Obviously, that was five long years ago. They've both dated other people since then, and Taylor is reportedly quite happy with a different British dude by the name of Joe Alwyn. But it does seem pretty weird that Harry would pick that day of ALL days to drop his new album. And it's not just her birthday, it's her 30th birthday. Like, that's a big deal/milestone kinda birthday. Again, it could be just a coincidence, but...HOW?
There are also some theories floating around Ye Olde Twittersphere that the date is intentional and means a collab from the two of them is imminent.
That would truly be insane, right? Others think the date just means there will be songs on the album that are about Taylor.
And that's definitely possible, but it feels weird to write even more songs about someone you dated five years ago. Either way, Fine Line is coming, and everyone needs to take time to prepare accordingly.
***
This article originally appeared on Cosmopolitan.com. Minor edits have been made by the Cosmo.ph editors.