Heart Evangelista just dropped a new travel series in her vlog called "Heart World" where she takes you on the road revealing all the ~fun~ things happening in the life of the actress and style icon!
Heart, who first teased about the series in November, said, "I've done travel vlogs before but I wanted to make these upcoming ones a bit more special."
ADVERTISMENT - CONTINUE READING BELOW ↓
Her first series, which she dropped on December 11, takes the viewer to New York City. Plugging her new vlog on Insta, Heart wrote, "For the first episode, I'm taking you all with me to New York City! Watch me attend a couple of fashion previews and events for @vogue and come with me to the Hamptons and the Parrish Art Museum. Exciting times, indeed."
ADVERTISMENT - CONTINUE READING BELOW ↓
Recommended Videos
Heart's first day in New York started at 5:30 a.m. The actress got to visit a Carolina Herrera store and did a stopover at Louboutin for some shoe shopping. On the second day, Heart got to visit The Hamptons and she expressed what it was like traveling during the pandemic.
She said, "I'm extra paranoid because of the rising of the Delta variant which isn't really helping. But you know, as long as you're confident wearing a mask and taking precautions like putting alcohol and just being aware of your surroundings, then I think you're fine."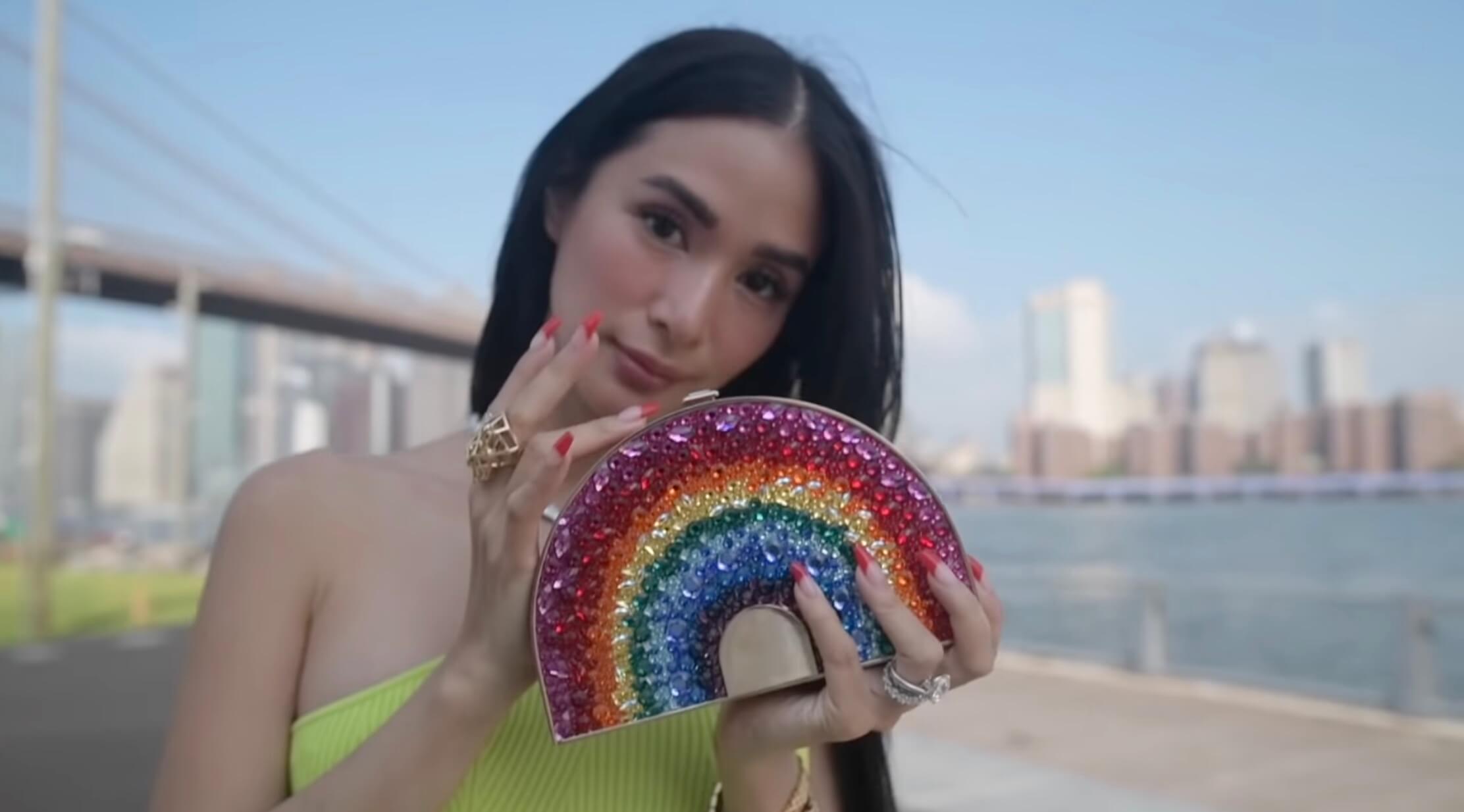 ADVERTISMENT - CONTINUE READING BELOW ↓
"I'm just so paranoid also because I haven't been out like this in such a long time," Heart continued. "But you know, the moral lesson of the story is that you have to go on with your lives as long as you adapt to the new normal and that's exactly what we're doing."
In between doing photoshoots and meeting different people, Heart was also able to get some downtime by shopping at an outlet store. She shared, "We're so excited because you know, we're Filipino and we love the outlet, we love a sale! But yes, according to Chiz (Escudero), anything on sale if you don't need it, is still expensive. But I am going there to buy my husband his pasalubong and for the people I work with back at home."
Watch Heart's full vlog below:
EXPLORE COSMO