UPDATE: August 17, 2021
While in Los Angeles, Heart Evangelista finally met with Incubus frontman Brandon Boyd! Based on their Instagram updates, the two artists worked together on a photoshoot for an upcoming art project. Check out some behind-the-scenes snaps of their shoot: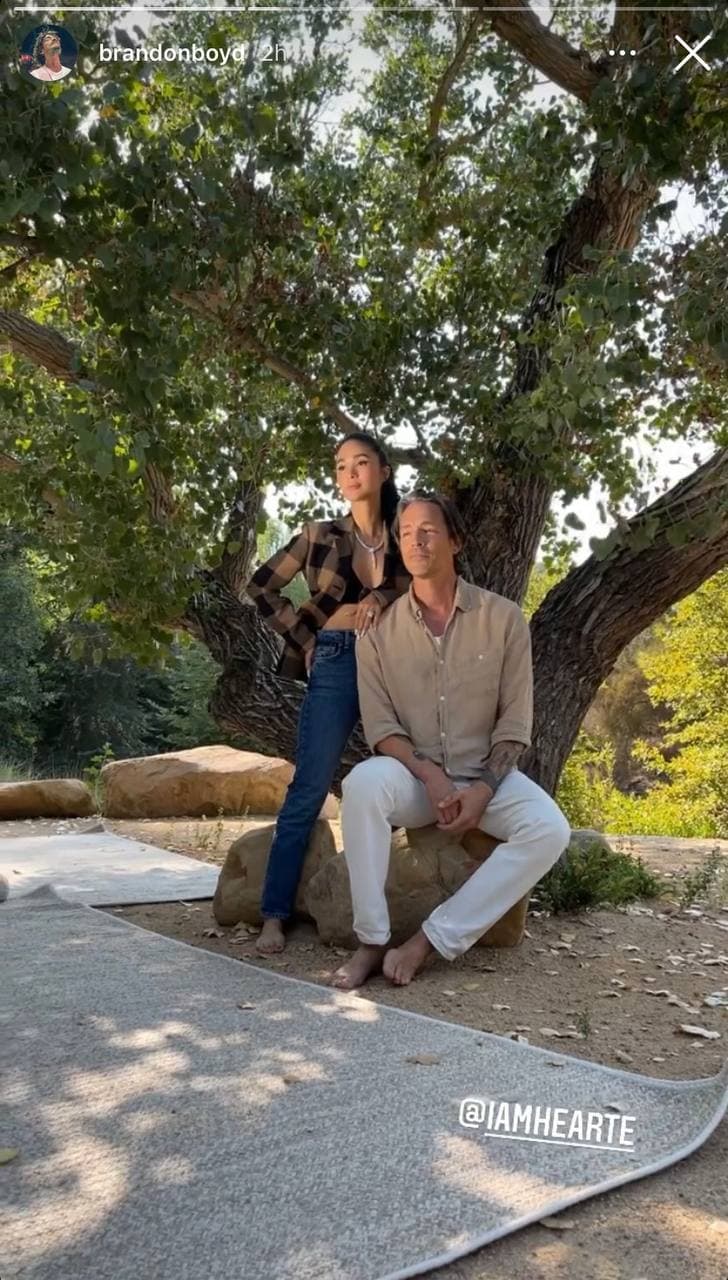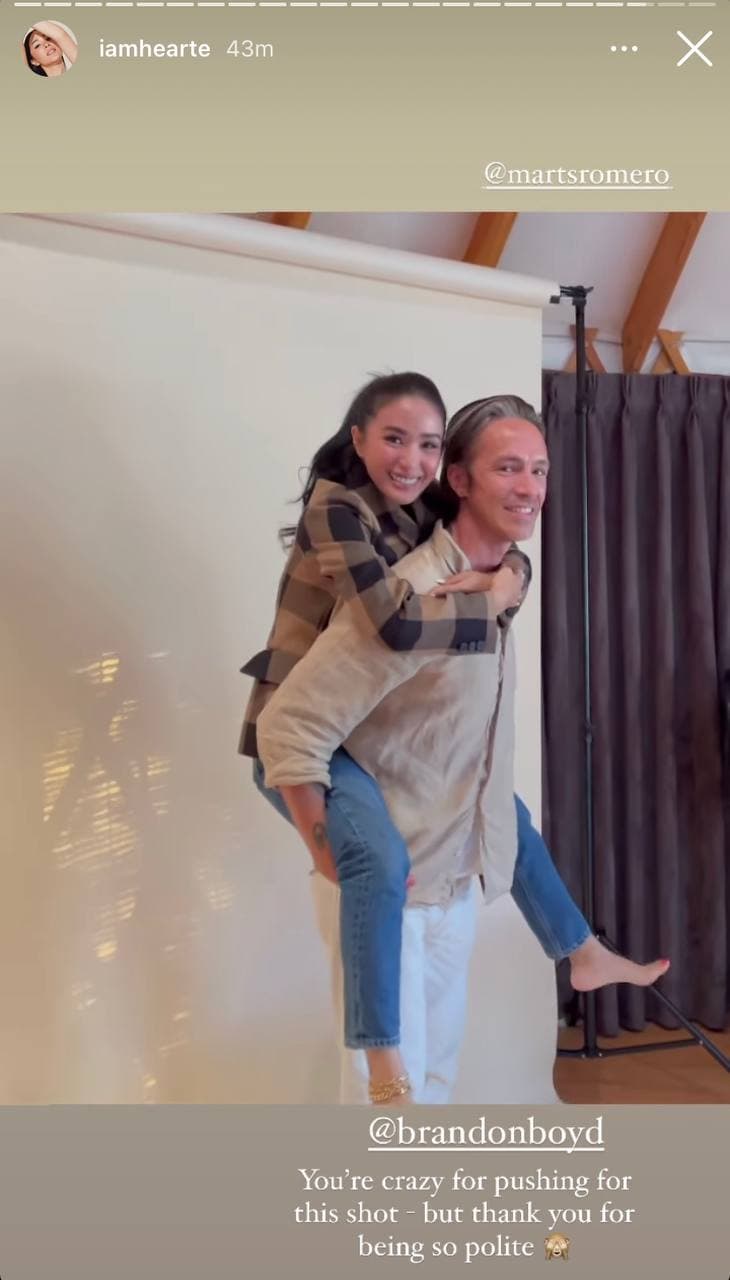 ***
Worlds certainly collide, and in this case, it's that of Heart Evangelista and Brandon Boyd, vocalist of rock band Incubus.
ADVERTISMENT - CONTINUE READING BELOW ↓
In an Instagram Story on May 25, Tuesday, Heart shared a screenshot of a video call with Brandon and two other personalities.
"Morning meetings with @brandonboyd, Jen, and Pietro. Our little art project soon."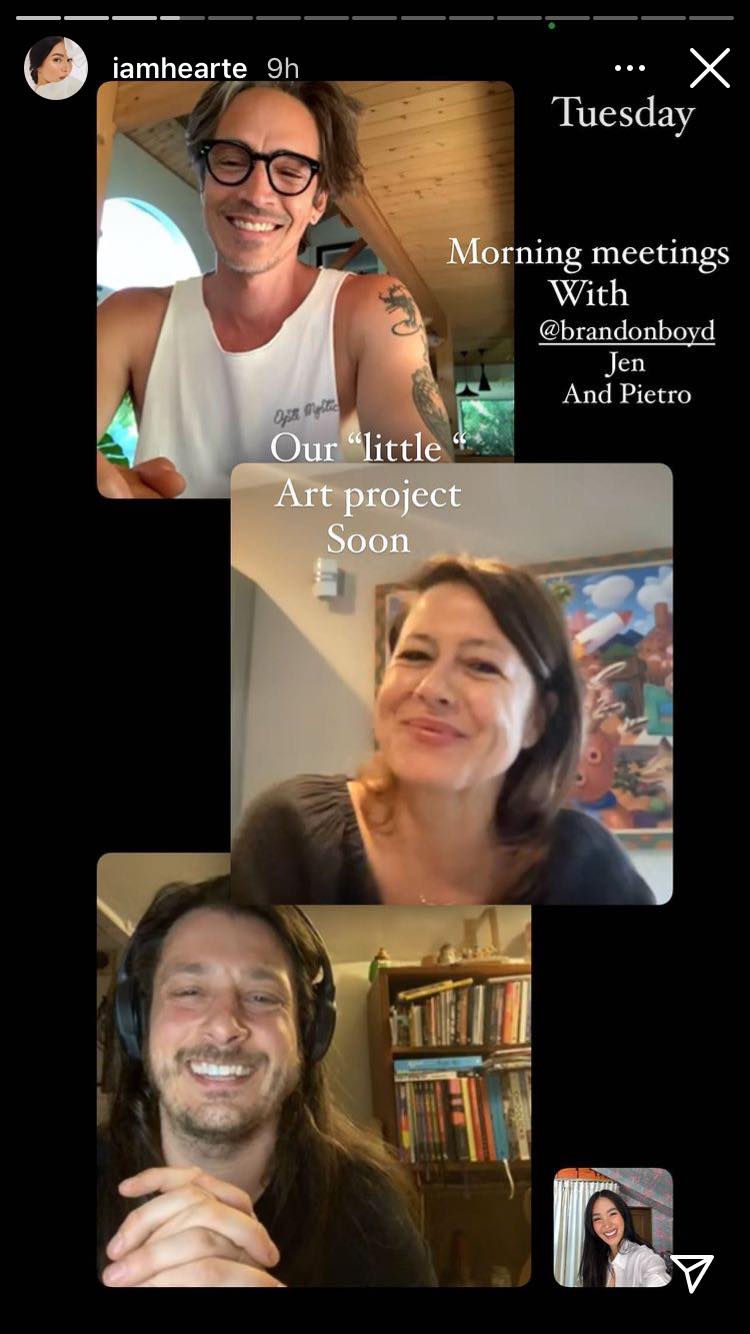 Heart also shared a photo of one of Brandon's paintings entitled Épines Rouges Deux, tagging his personal IG page and that of Incubus.
"Follow for wonderful art."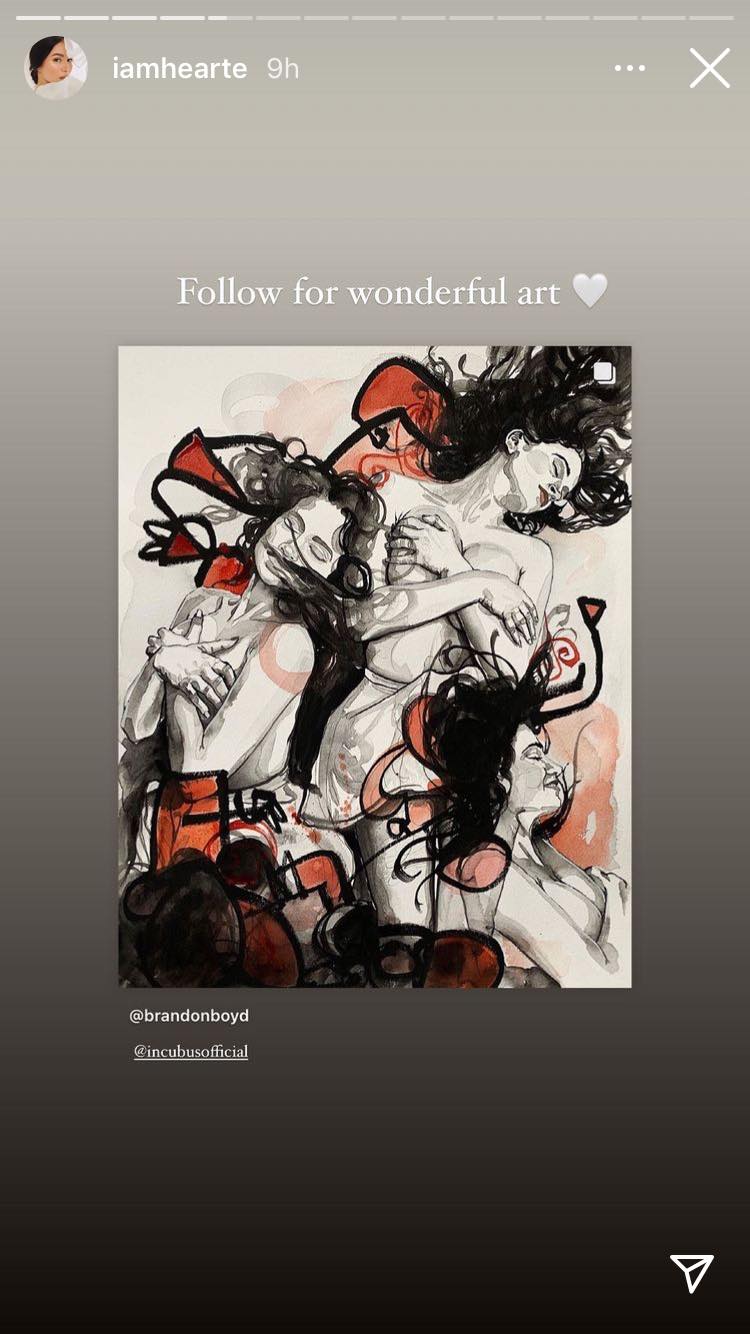 Heart did not tag Jen and Pietro's Instagram accounts, but in Brandon's recent IG post, he tagged the page of Jen DiSisto, a former art department employee at Warner Brothers Records. Apparently, Jen put up Art Duet, an L.A.-based visual art agency that does "artist management, gallery and art event curation, public relations, innovative consulting and fine art, and print sales."
And as for Pietro, he may just be Pietro Truba, the editor-in-chief of 1XRUN ("one-time run"), a "publisher of fine art" and an "online destination for original art and print editions." In 2016, Brandon worked with the publication for its 1XRUN x Juxtapoz Clubhouse Print Suite collection.
ICYDK, Brandon has been painting for most of his life, as he shared in an interview with South African magazine Visi. 
It's clear that the collaboration between Heart and Brandon is going to be art-related, and we all know how *beautiful* Heart's art pieces are. Guess we'll just have to stay tuned to learn more about their project!