Another day, another Korean show to obsess over. This time, it's Yeon Sang Ho's Hellbound, a six-part Netflix series that's based on a webtoon of the same name. It garnered a lot of attention at several film festivals, most recently at the Busan International Film Festival (BIFF) where people got to watch the first three episodes. The official trailer dropped in October and if you haven't seen it, it's basically one minute and 39 seconds of pure terror.
The story revolves around supernatural events that take place all over the world when humans receive a decree from an angel and condemn them to hell. What'll keep you up at night is how these people are sent to the underworld: Three, large, scary figures, aptly referred to as "Executors," appear when it's someone's time to go and basically pummel them before burning their bodies. A new belief system called The New Truth emerges from the chaos and it's led by Jung Jin Soo (Yoo Ah In). He proclaims that only sinners receive a decree and to avoid going to hell, people must lead "righteous" lives. He is challenged by Min Hye Jin (Kim Hyun Joo), a lawyer who tries to protect those who are hellbound. 
During a press conference for the drama, Director Yeon, who's also the genius behind the hit Korean movie Train To Busan, said he wanted to depict today's society: What happens when people's convictions clash? What's interesting is that we never really *see* hell throughout the show; instead, we witness evil through other people's actions and realities.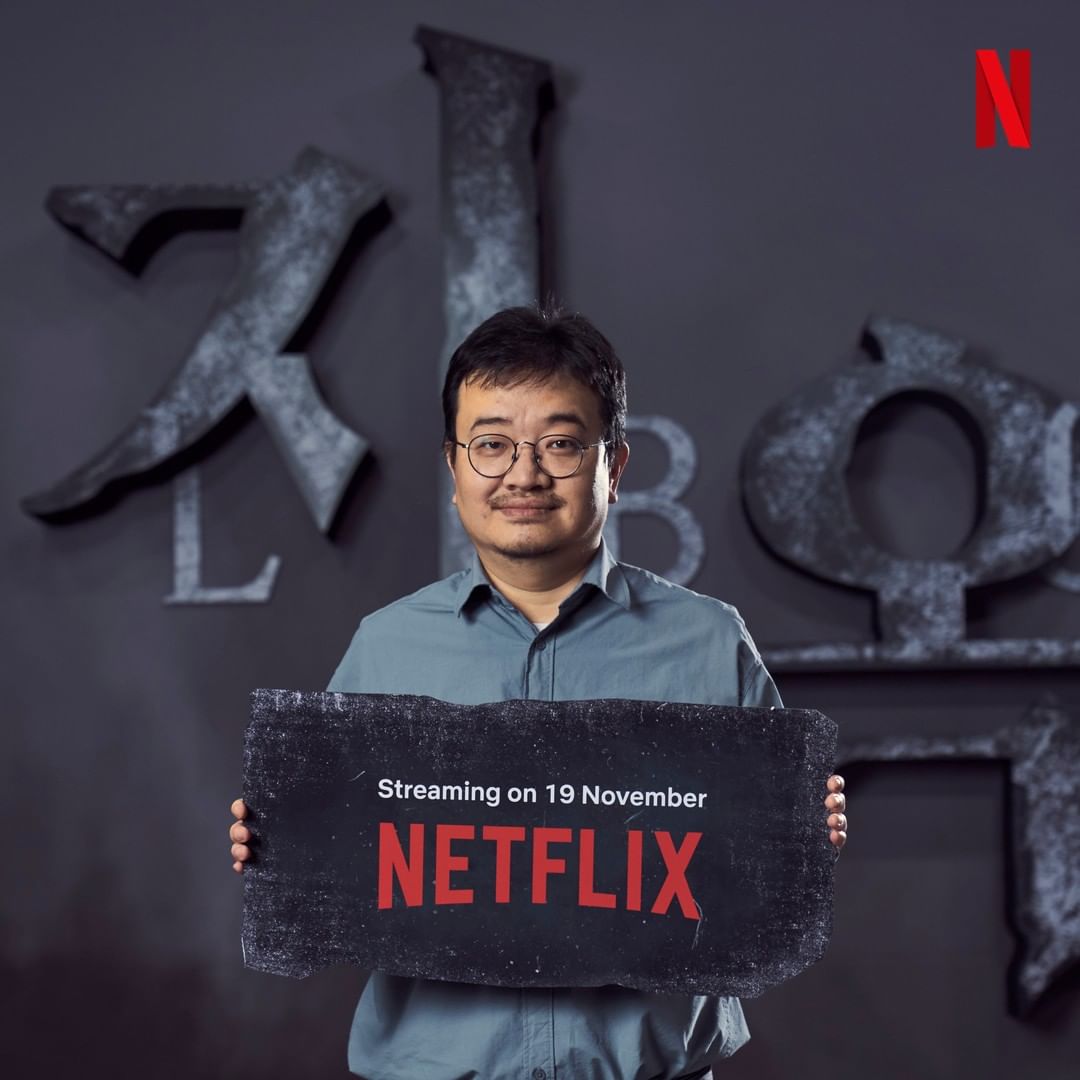 Continue reading below ↓
Recommended Videos
The Executors 
In Hellbound, perhaps the only thing scarier than someone's impending doom are the demons that wreak havoc in the world. When asked how Director Yeon brought these Executors to life, he told the media, "When I was thinking of them, they just came out of the blue. But [these demons] existed long ago, and they could have existed in history. I think the ones we know of are formed from the images that people in history have imagined. These are based on our imaginations from our predecessors, right?"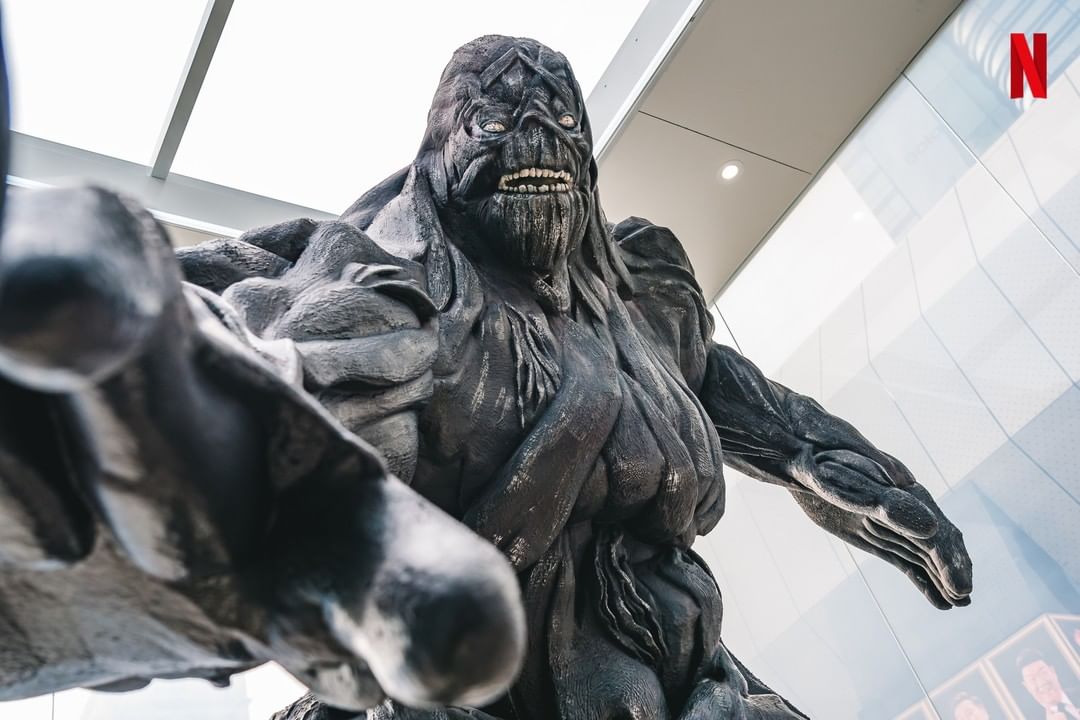 He elaborated, "I wanted people to feel extreme terror when looking at these Executors...So when we think about the word 'hell,' there are images that [instantly come to mind], and I wanted to reflect that upon the Executors, so people will be triggered. I wanted it to seem like a bunch of people beating up one person."
Choi Kyu Seok, who co-wrote the webtoon and the series' script, played a crucial part in creating these "otherworldly beings"; he based them on well-known paintings and gave them "attributes of humans seized by hatred and malice" to send the message that at our worst, we can act like monsters. 
But before a person faces the Executors, they first hear from an angel. "I thought about how people came up with these images: What did they look at? What did they see? How did they come up with images of angels and hell?" Director Yeon said.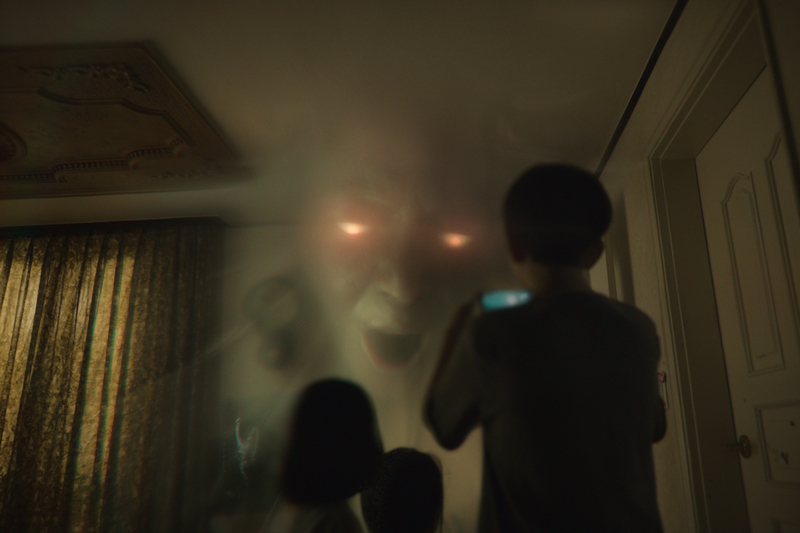 Even the cast had big reactions when they first saw the Executors. Just by looking at the images, most of them immediately understood the gravity of the show's message. Yang Ik June, who took on the role of a detective in charge of these "demonstrations" or "murders," said, "I saw the series for the first time at the Busan International Film Festival, and it was seven, eight times what I imagined. It was so shocking. When we see these computer graphics and creatures in other works, we have these expectations for these kinds of creatures, right? But for Hellbound, the Executors were just beyond imagination. I'm not joking. I was just stricken with fear because of their appearances. You know, when I think of executors from hell, I think of the Korean version: the old man with the black hat. That's what I thought about at first."
The cast
Of course, there's no shortage of talent in Hellbound. We see different sides of humanity in the characters that Yoo Ah In, Kim Hyun Joo, Park Jung Min, Won Jin Ah, and Yang Ik June play. 
Ah In said that he didn't have to do a lot of preparations to channel The New Truth's chairman, Jung Jin Soo: "I actually didn't have to put that much thought into it because the script itself was perfect already. I just totally immersed myself into the environment that Director Yeon created for me." Naturally, Ah In impressed everyone while filming, especially when he memorized a line that was two pages long for a scene that was taken in one, uninterrupted shot. 
He shared, "When I focus on what made my character think a certain way or say certain things, and kind of capture the moments that create that speech, and just focus on the character at the moment—it's just extremely exciting and it brings me a lot of joy."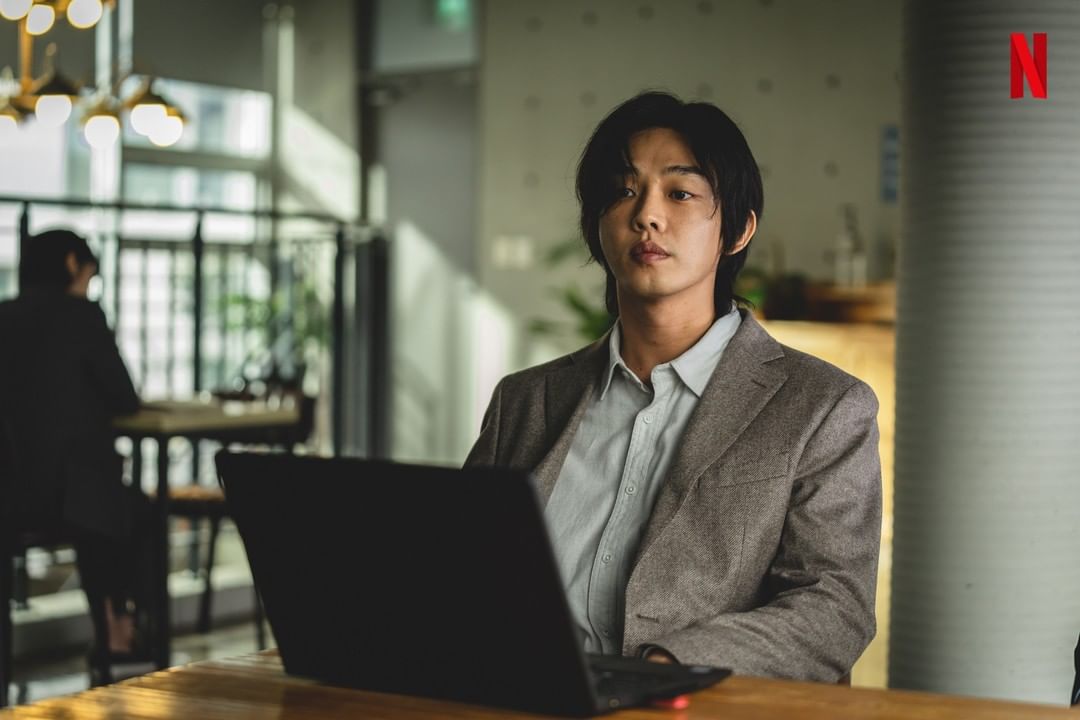 Then there's Kim Hyun Joo. Director Yeon spoke highly of the veteran actress: "I felt that [the] level of trust and credibility that she has accumulated throughout her career was something that could be translated into the character Min Hye Jin, who had to be very trustworthy and credible. And without Hyun Joo, it was almost like I couldn't imagine the character."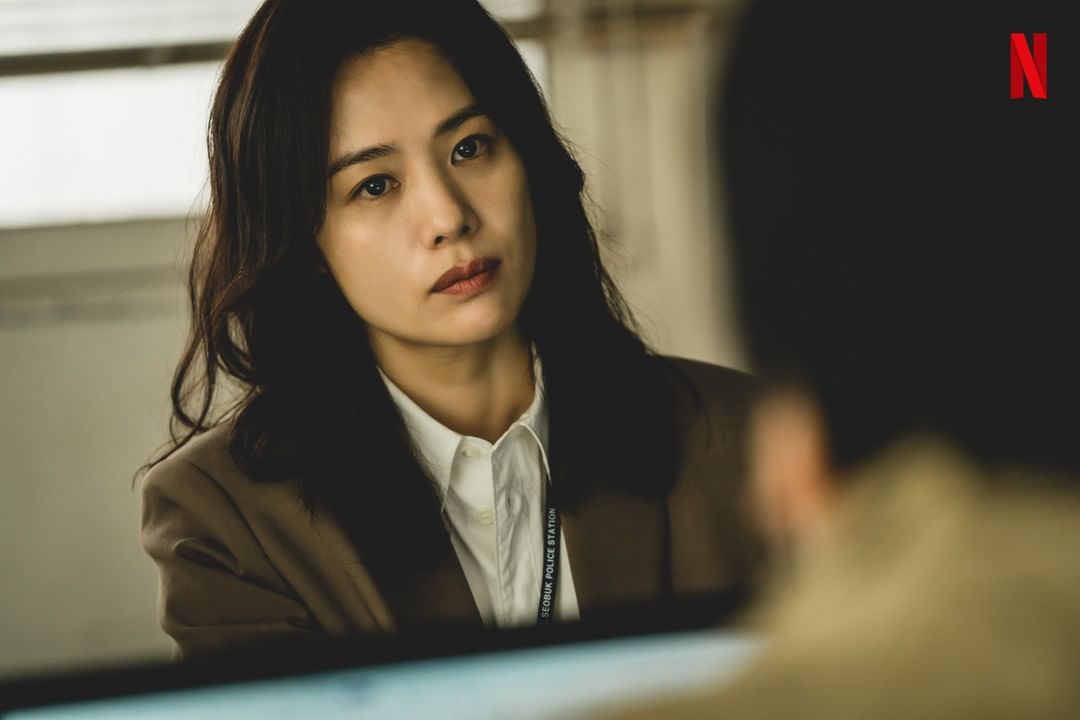 Representing the "everyman" is Park Jung Min as Bae Yeong Jae, a producer at a broadcasting company who's working on a documentary about The New Truth. In a roundtable interview, Jung Min told Cosmpolitan Philippines that he was most excited about "the message that Hellbound conveys." As a fan of the webtoon, he loved how it "dealt with the social issues and issues about human nature," something he believes was successfully translated in the Netflix series. In terms of what he liked the most about his character, Jung Min said, "He is a very mundane character who could be like any of us. People all lead their own lives, and sometimes, we have to live under a paradigm that was made by a minority of people. I really like that my character could be anybody." On the other end of the spectrum, the thing he doesn't like about Bae Young Jae is that "he isn't very happy with a lot of stuff."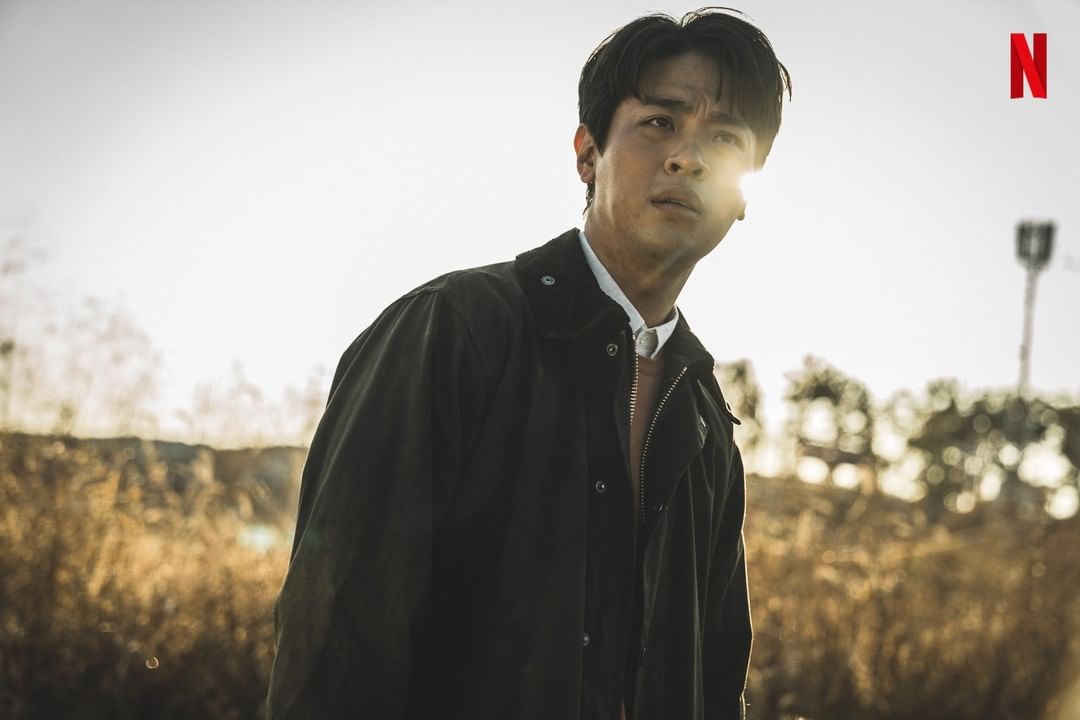 Won Jin Ah plays Song So Hyun, Yeong Jae's wife. On preparing for the role, the actress revealed, "So Hyun is a character who has a tragedy happen to one of her beloved persons, so she feels a lot of confusion. She feels very desperate. But this is something that's very unrealistic, so it was challenging for me to put myself in her shoes and think about what I would do. I had a lot of discussions and conversations with Director Yeon. I tried to approach the character [by] thinking about the agony that I would feel [about] losing someone I love," she told Cosmopolitan Philippines.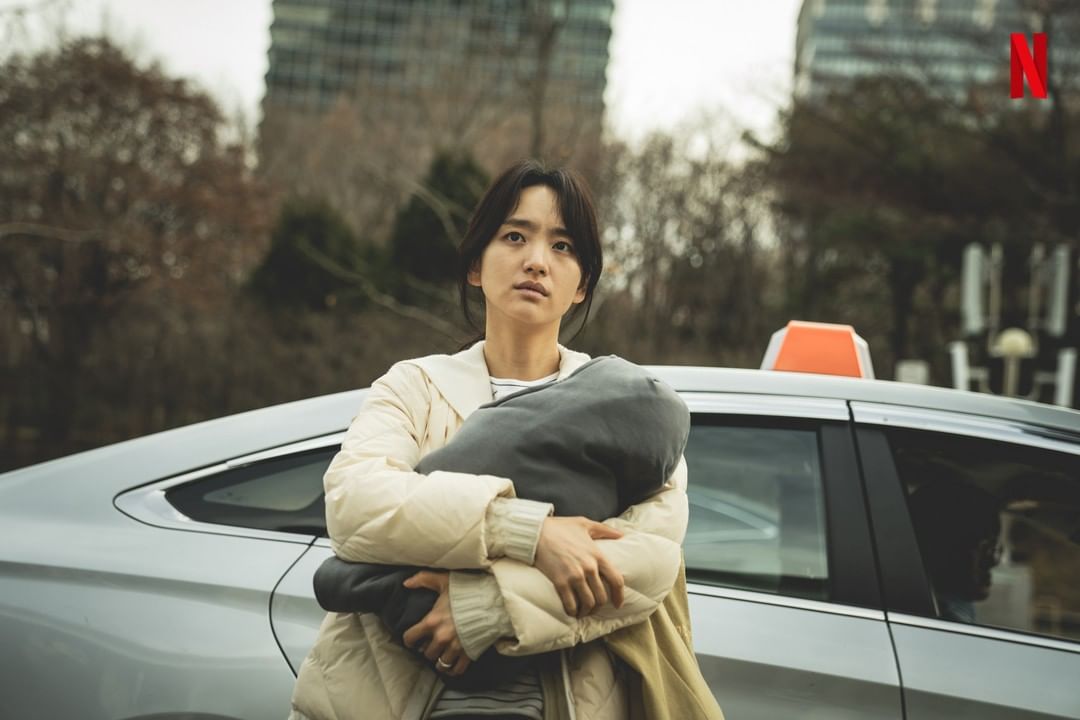 According to Yang Ik June, one of the biggest struggles for him in portraying Jin Kyunghun was taking on the role of a dad. Ik June worked alongside Lee Re, who you probably know from Peninsula, Start-Up, and Hello, Me! He told the press, "There was this one difficult scene for me, and on the shoot, I was struggling. I was okay with some of the takes, but I didn't feel 100 percent satisfied with my acting. So, you know, I didn't feel very good, and I was just sitting on my chair, in agonizing pain of some sort. And then, Lee Re came to me and she was like, 'It's okay, dad!' And then, she gave me some cookies. That was so comforting to me, so I really want to thank her for that."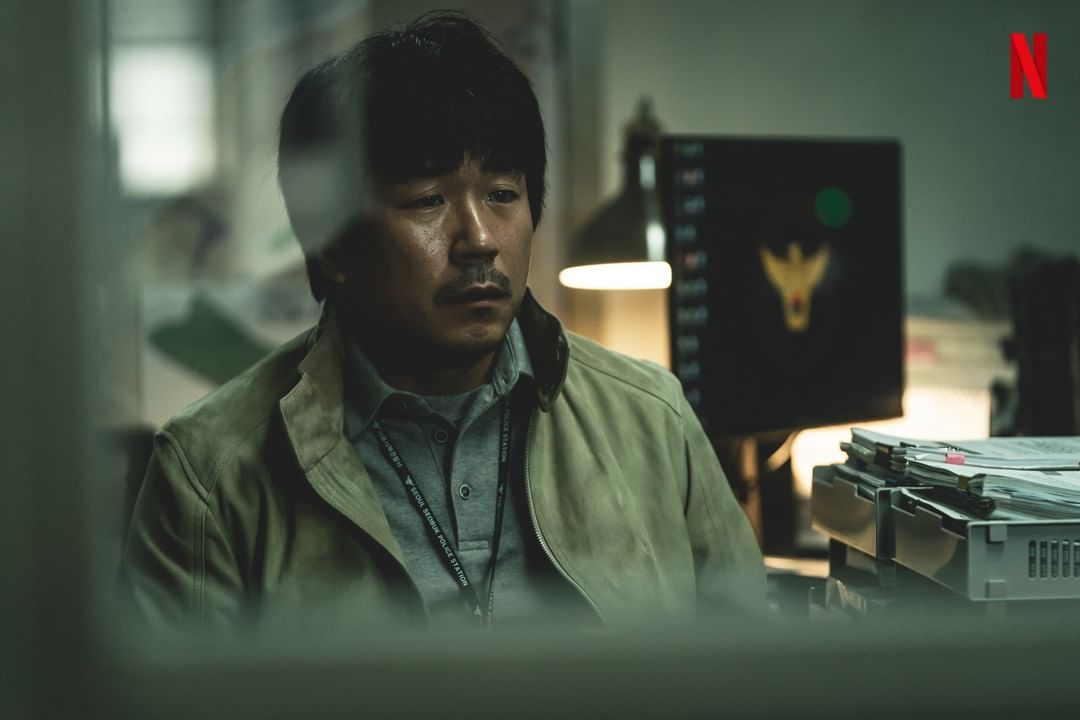 Catch all six episodes of Hellbound on Netflix. 
MORE NETFLIX ORIGINAL KOREAN SERIES RIGHT HERE:
'Squid Game' Took 13 Years Before It Was Created Into A Series
'Move To Heaven' Is The Comforting K-Drama You Need To See Right Now
Omo, Han So Hee Gained 10 Kilos Of Muscle Weight To Prepare For Her Role In 'My Name'
K-UPDATES