Whether you're a full-fledged fangirl or more of a low-key one, you'll absolutely love Her Private Life. The romantic comedy K-drama was released in 2019, and it's about Sung Deok Mi (Park Min Young), who works as a curator in an art gallery. She's stylish, classy, and well-respected by her peers, but what they don't know is that Deok Mi leads a double life: Aside from being an art curator, she secretly runs a fan site for K-pop idol Cha Si An (One). One day, a handsome new director arrives at their art gallery named Ryan Gold (Kim Jae Wook). Thanks to Ryan and a few twists and turns, Deok Mi ends up meeting the love of her life, Si An—*literally* every fangirl's biggest dream! We swear, you'll end up muttering, "sana all" so many times while watching this! Even so, she ends up developing feelings for Mr. Gold and vice-versa. Sana all talaga.
Of course there's more to the story than that, so if you haven't, make sure to watch all 16 episodes of Her Private Life on Netflix or Viu. We swear, the kilig in this drama is very intense!
Here's an update on the cast of Her Private Life and their latest projects, 2020 version:
1. Park Min Young as Sung Deok Mi
Follow Park Min Young on Instagram here.
Min Young is undoubtedly one of our favorite K-drama actresses. Who could forget her iconic role in What's Wrong With Secretary Kim? as...Secretary Kim?! After wrapping up Her Private Life in 2019, she starred in When The Weather Is Fine alongside Seo Kang Joon. In 2020, Min Young also debuted her YouTube channel, where she's given us an exclusive look into her ~private life~. We're keeping a close eye on what's next for Min Young! Fun fact: Did you know that her steamy kissing scene with Park Seo Joon from What's Wrong With Secretary Kim? has hit over 325M views on YouTube?!
Continue reading below ↓
Recommended Videos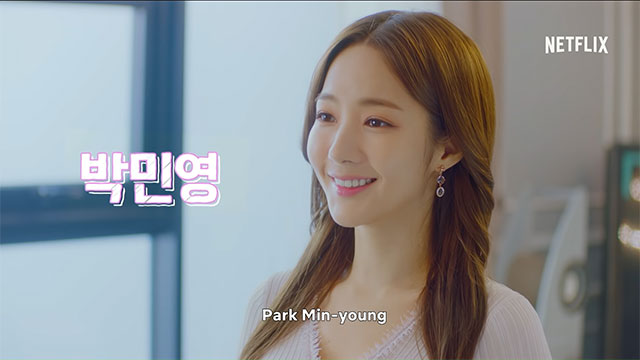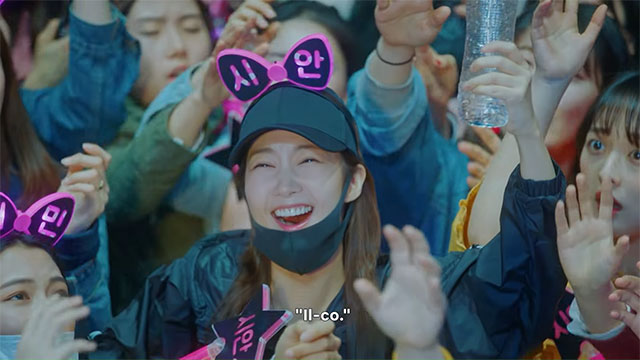 2. Kim Jae Wook as Ryan Gold
Follow Kim Jae Wook on Instagram here.
In case you were wondering, yes, that's the same actor you saw on the classic K-Drama Coffee Prince. Kim Jae Wook played Ryan Gold, Park Min Young's leading man in Her Private Life. We swear, his scenes with Min Young in Her Private Life made us SCREAM. In November 2019, it was confirmed that Jae Wook was offered to play the lead role in the Sci-fi romance drama, Train. However, it looks like the actor turned down the offer, as the lead role ended up being portrayed by Yoon Si Yoon.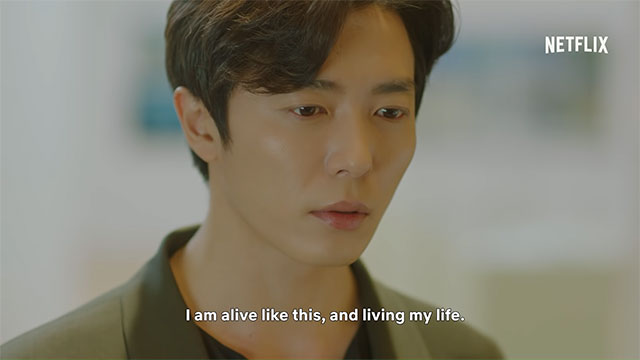 3. Jung Je Won (One) as Cha Si An
Follow One on Instagram here.
IRL, One, or Jung Je Won is a rapper, singer, and songwriter. Aside from Her Private Life, he also starred in the Netflix/tvN drama, Arthdal Chronicles. A quick scroll through his Instagram and you'll see that One is totally different from his character on Her Private Life, lol!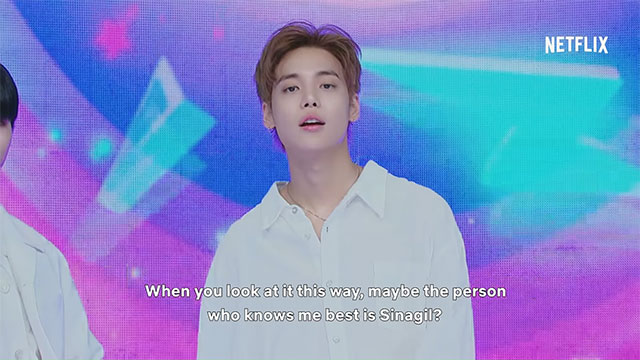 4. Ahn Bo Hyun as Nam Eun Ki
Follow Ahn Bo Hyun on Instagram here.
You may have first noticed him on Descendants Of The Sun as a member of Song Joong Ki's company. In Her Private Life, Bo Hyun played the role of Eun Ki, Min Young's "brother", a judo athlete who's ready to do anything for her. After Her Private Life, Ahn Bo Hyun landed his iconic role as the evil chaebol Jang Geun Won in the Netflix drama Itaewon Class. Bo Hyun was the nemesis of Park Saeroyi (Park Seo Joon). The two were so good on the show that people speculated they might have had beef between them, even off-cam. During a guesting on the variety show Knowing Brothers, however, Bo Hyun clarified that he and Seo Joon are totally fine and are actually good friends. In 2020, it was confirmed that Ahn Bo Hyun will be starring in a new K-drama with A World Of Married Couple actress Han So Hee. Their project is entitled Undercover, and will be released some time in 2021.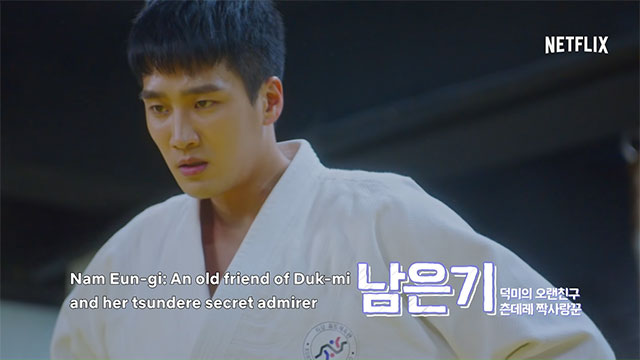 5. Kim Bo Ra as Cindy
Follow Kim Bo Ra on Instagram here.
If you first saw Kim Bo Ra as Kim Hye Na in the show Sky Castle, you'll be so surprised by her role in Her Private Life! Tbh, it was so refreshing to see her play a fun character as Cindy, a sasaeng fan who also runs a fan site like Min Young's character. Oh, and she also happens to be the daughter of the Min Young's first boss, lol. After wrapping up Her Private Life, Bo Ra starred as the lead in the romantic comedy K-drama, Touch.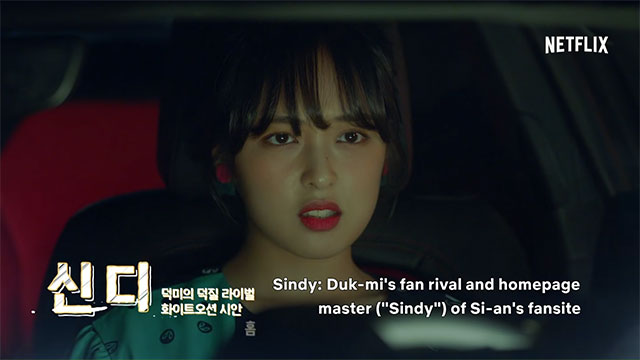 6. Park Jin Joo as Lee Sun Joo
Follow Park Jin Joo on Instagram here.
Park Jin Joo played the role of Lee Sun Joo, BFF and fellow fangirl of Sung Deok Mi. She also runs a cafe and has the *cutest* son. Does she look familiar? That's because you probably saw her in her latest project, Netflix drama It's Okay To Not Be Okay, where she transformed into Yoo Seung Jae, the art director of the publishing company in charge of Ko Moon Young's (Seo Ye Ji) work. Yes, she was that sidekick of the company's CEO, Lee Sang In (Kim Joo Hun). She also had short stints in recent dramas like Backstreet Rookie and Hotel Del Luna. You may also recall her from other shows like Encounter and While You Were Sleeping.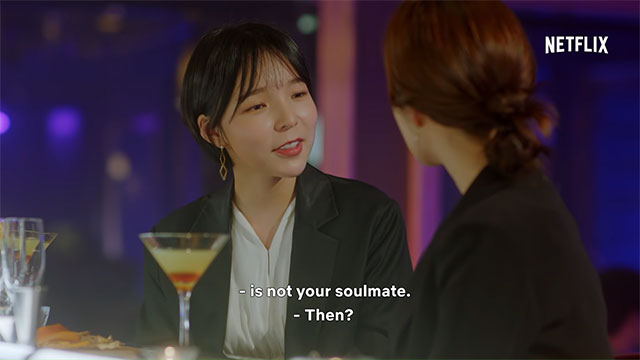 7. Kim Mi Kyung as Ko Young Sook
Follow Kim Mi Kyung on Instagram here.
Everyone's eomma, Kim Mi Kyung, was the mom of Sung Deok Mi. After Her Private Life, Kim Sun Young has starred in many dramas including: VIP, Hi, Bye, Mama!, It's Okay To Not Be Okay, Was It Love, When I Was The Most Beautiful, and 18 Again! She's one busy actress!
View this post on Instagram
8. Kim Sun Young as Eom So Hye

Kim Sun Young is one versatile actress—she's literally in almost all of our favorite K-dramas. She's been a chismosang kapitbahay, caring eomma, and in the case of Her Private Life, an eccentric art gallery director. Post-Her Private Life, we saw Sun Young in big dramas like When The Camellia Blooms, Crash Landing On You, Vagabond, Backstreet Rookie, and Kkondae Intern. Of course, who could forget her role in the 2016 drama Reply 1988 as the hardworking and loving eomma of Sun Woo (Go Kyung Pyo) and Jin Joo (Kim Seol)?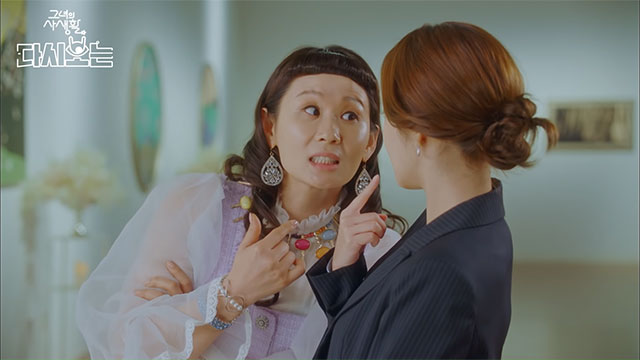 9. Jung Si Yul as Kang Gun Woo
Follow Jung Si Yul on Instagram here.
Si Yul was the adorable son of Lee Sun Joo. His scenes were short but always funny, especially when he was learning judo under his samcheon Eun Ki. If he looks familiar to you, that's because you probably know him as the super cute little boy who once encountered Lee Yeon (Lee Dong Wook) and can't stop following Lee Rang (Kim Bum) on Tale Of The Nine Tailed!
View this post on Instagram
You can watch Her Private Life on Netflix and Viu.

Follow Retty on Instagram.