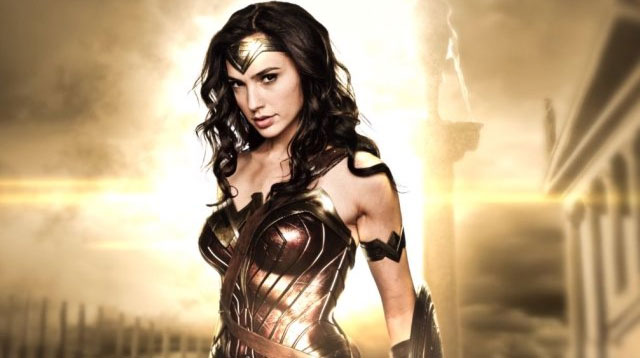 Wonder Woman/Warner Bros. Entertainment
If you haven't gotten around to watching the Batman v Superman: Dawn of Justice movie, your comic-obsessed boyfriend and the Internet have probably informed you of how it kind of sucks. Moviegoers agree, however, that Wonder Woman (played by the stunning Gal Gadot) was a refreshing onscreen sight. And guess what, CGs? The badass heroine is slated to get her own superhero movie next year! Here's why you should be excited about her solo DC outing.
Gal Gadot is your new girl crush!
If this Israeli actress, fashion model, and former Miss Universe candidate still isn't on your radar, then get familiar! Aside from being the best thing about the Batman v Superman film, she's also a Fast and the Furious alum—she can just as easily kick ass and drive fast like them bad boys. Plus, she also served two years in the Israel Defense Forces as a combat instructor. Beauty + Brains + Brawn = life just isn't fair.
Continue reading below ↓
Recommended Videos
Wonder Woman is a feminist icon.
Diana Prince (Wonder Woman's alias) is the princess of a tribe of strong women called the Amazons. She has goddess-like abilities, like super-strength and uncanny healing. Her combat skills are totally on point, too. Isn't it amazing that she has so much in common with actress Gal Gadot (who's a goddess in her own right)?
Wonder Woman has got some savage accessories.
No other character has rocked the onesie-look quite like Wonder Woman. Her signature weapons are a pair of indestructible bracelets and the lasso of truth. With these wicked weapons, she is able to deflect bullets and capture evil baddies. Her lasso, true to its name, compels anyone touched by it to speak the truth—a weapon you wish you could use on your boyfriend. Rounding up her ensemble are a magical sword and a chic tiara—all forged by the gods, no less.
Chris Pine is going to star in it.
Not that Wonder Woman needs the help of a man to save the day, but the girl has to have a love interest, too. Aren't you all just glad that for once in a superhero movie, the man is just there to be eye-candy and the woman is crushing it with the high-octane action sequences?
It's about time we had a proper female superhero movie.  
Not that comic book flicks haven't portrayed powerful women beating villains to a pulp, but it's rare that one is headlined solely by a tough, independent chick such as Wonder Woman. If her small role and attention-grabbing performance in BVS: Dawn of Justice is any indicator of what's to come, then DC can already thank her for salvaging the wreck of a movie that introduced her character to its cinematic universe in the first place. #GirlPower
Follow Anton on Instagram.