1.  She got a hair cut.
Sure, playing know-it-all witch Hermione Granger in Harry Potter catapulted Emma to Hollywood stardom, but no one really took her acting chops seriously—until she traded her long, curly locks for a chic new pixie cut.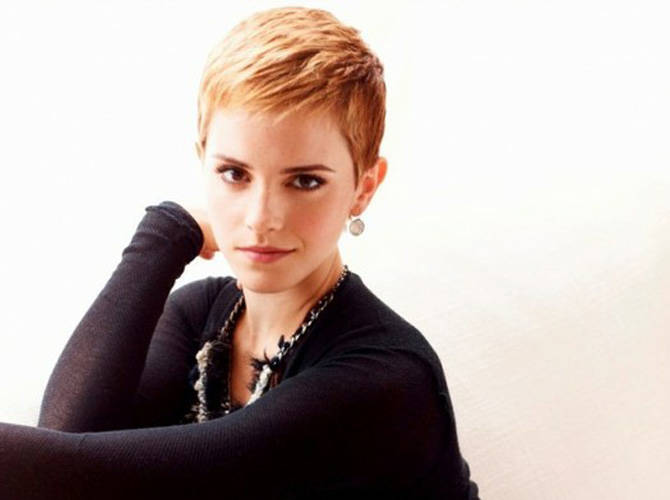 Photo: Blogspot.com
 2. She dresses up really, really well.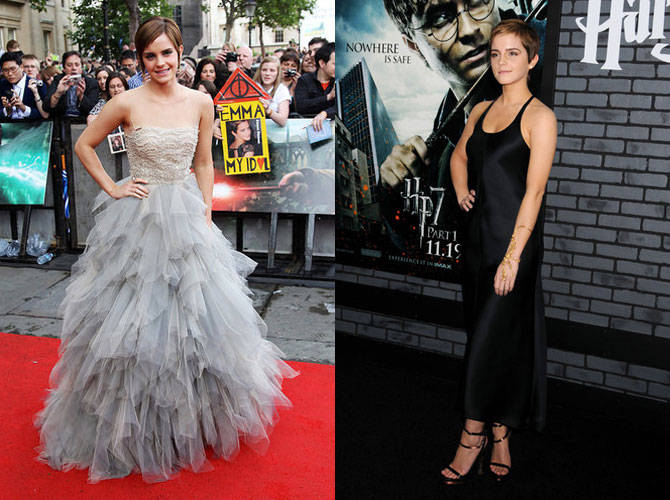 Photos: www.popsugar.com (Oscar dela Renta) and www.2sao.vn (Calvin Klein)
Continue reading below ↓
Recommended Videos
Always classy and never trashy, Emma never fails to make heads turn in her designer dresses that are always age-appropriate.  Some of our favorites include the intricately beaded Oscar dela Renta gown (left photo) and sleek Calvin Klein number (right photo) she wore for the Harry Potter and the Deathly Hallows premieres in London and New York, respectively.
3. She became the face of Burberry and Lancome.
Who would've thought that the tiny 9-year-old who played this:
Photo: Tumblr.com
Would end up looking like this?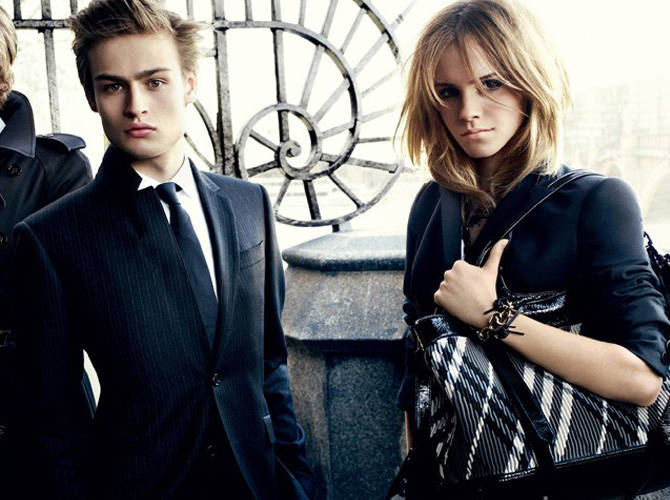 Photo: www.lunadigital.tv
(That hot guy beside her? That's her brother, Alex. Guess it runs in the family, huh?)
 Or this?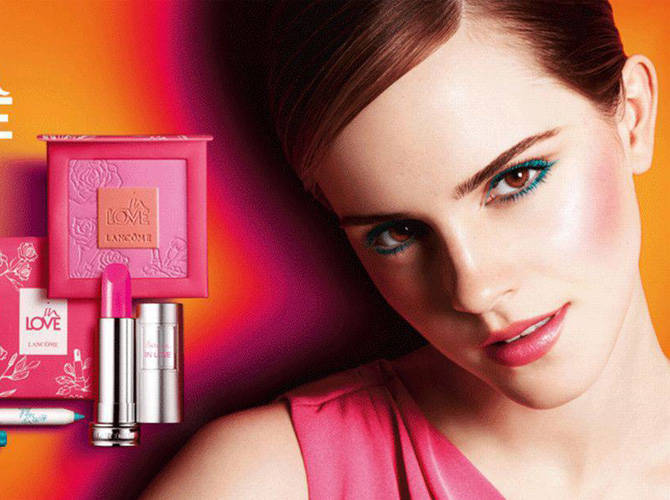 Photo: www.fangirlish.com
4.  Her on-screen lip lock with Logan Lerman...
In Steven Chbosky's The Perks of Being a Wallflower, Emma played Sam, a gutsy high school senior who befriends Charlie (Logan) and introduces him to new experiences, such as his first kiss.
5. ...and this one with Eddie Redmayne in My Week with Marilyn.

Photo courtesy of Sugarscape.com
Yes, he's the same guy who played Marius on Les Miserables!
6. She channelled Julia Roberts in Pretty Woman for this GQ cover.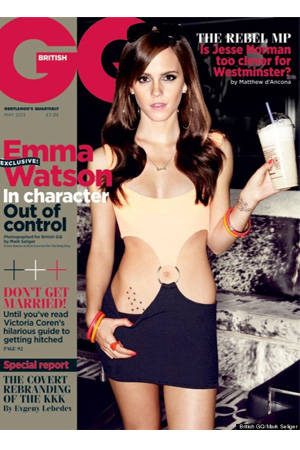 7. And we still can't get over it.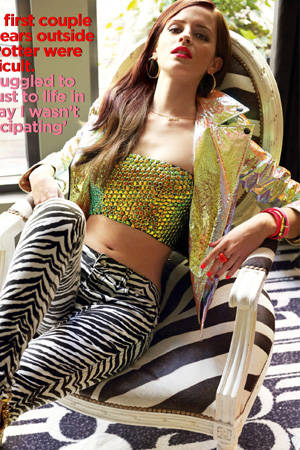 8. She posed naked for a photo shoot—for a good cause, of course!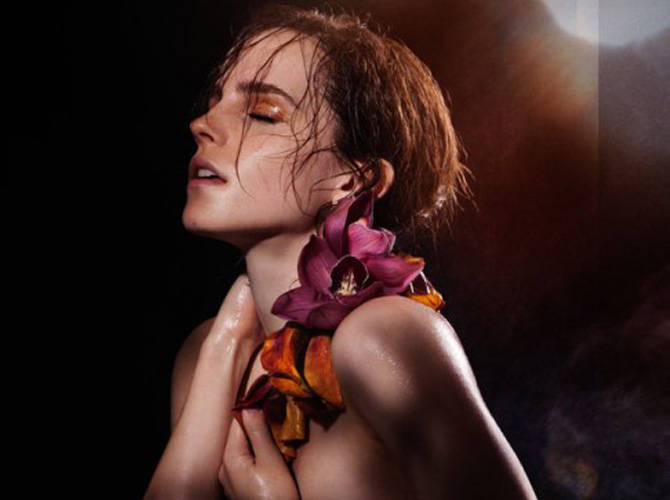 In celebration of World Earth Week, Emma went au naturel for photographer James Houston's book, Natural Beauty.
9. She stars in The Bling Ring

...where she plays a fame-obsessed teenager who robs celebrities' homes for a living—a far cry from her "Wingardium Leviosa" days at Hogwarts.
Photo courtesy of www.redcafe.net
Well, that doesn't look like Hermione at all.
The Bling Ring opens in Philippine theaters on July3! Don't miss it!