The Long Plot, Sans Spoilers
The loss of Superman—of hope—is the catalyst for everything that happens in the film. But there is little time to mourn, and even less time to take action. Earth is vulnerable and primed for attack because of that void. Fueled by his restored faith in humanity and inspired by Superman's selfless act, Bruce Wayne enlists the help of his newfound ally, Diana Prince, to face an even greater enemy. Together, Batman and Wonder Woman work quickly to find and recruit a team of metahumans to stand against this newly awakened threat. But despite the formation of this unprecedented league of heroes—Batman, Wonder Woman, Aquaman, Cyborg, and The Flash—it may already be too late to save the planet from an assault of catastrophic proportions. 
The Short, Honest Plot
OMG, this movie is full of gorgeous people with amazing superpowers! They also just happen to save the world on the regular. No biggie.

The Actors And Where You Last Saw Them

Ben Affleck as Batman
He's been acting since 1981, appearing in movies like Good Will Hunting (which he co-wrote with Matt Damon), the box-office bomb Daredevil in 2003, and the 2012 Oscar winner for Best Picture Argo. More recently, he's been in the news for allegations of sexual harassment.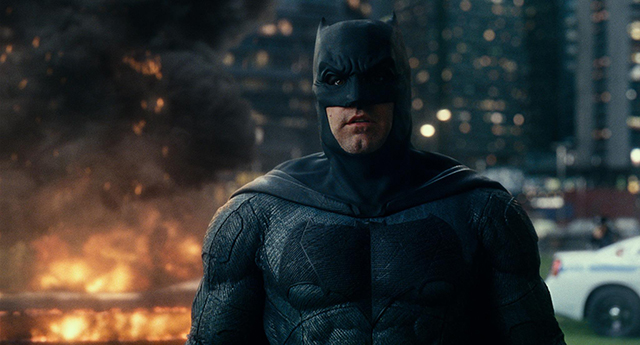 Henry Cavill as Superman
Before donning the cape, he wore doublets and tights as Charles Brandon on Showtime's The Tudors.


Gal Gadot as Wonder Woman
Before she became an Amazon Princess, she was seen driving in the Fast and Furious movie franchise. More recently, she was in the 2016 action-comedy Keeping Up with the Joneses with Jon Hamm.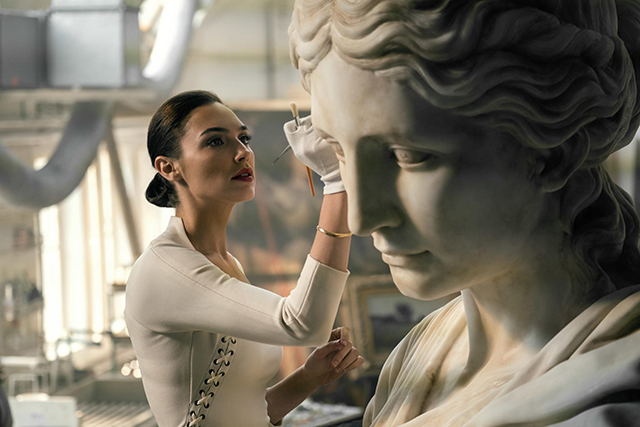 Ezra Miller as The Flash
This cutie was in 2016's Fantastic Beasts and Where To Find Them and will be starring in the sequel in 2018.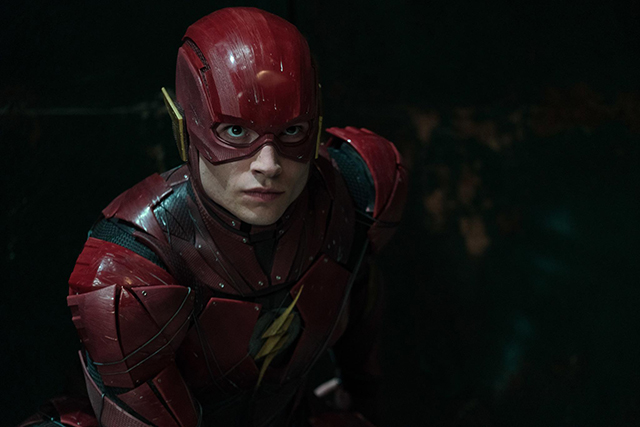 Jason Momoa as Aquaman
Best remembered as Khal Drogo on Game of Thrones, he was recently on the news for apologizing for rape jokes he made in 2011.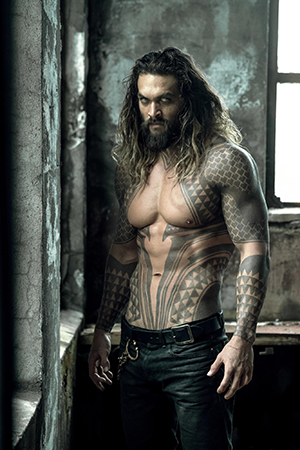 Ray Fisher as Cyborg
This guy was recently in Manila for Asia Pop Comic Con 2017. Best known for his role in The Good, the Bad and the Confused, he was also in the running for Star Wars: The Force Awakens.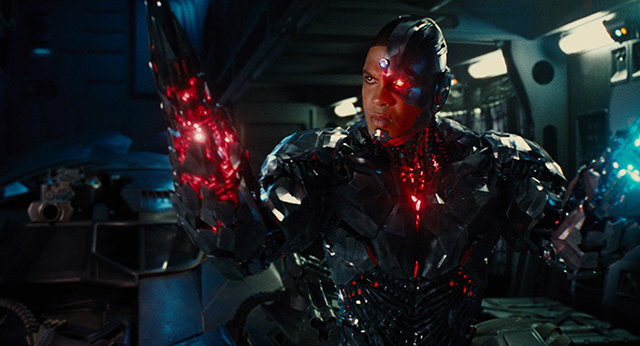 Amy Adams as Lois Lane
Apart from playing journalist Lois Lane for the third time, Amy starred in Arrival with Jeremy Renner in 2016 and headlined American Hustle in 2013 with another Batman, Christian Bale.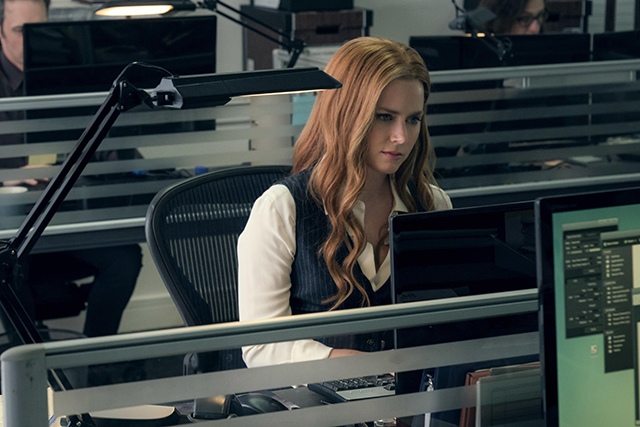 Jeremy Irons as Alfred
You may have seen him as Rodrigo Borgia on Showtime's The Borgias. He was also in Kingdom of Heaven with Orlando Bloom in 2005.

Diane Lane as Martha Kent
You might remember her as Connie Sumner in Unfaithful with Olivier Martinez and Richard Gere in 2002. In 2008, she reunited with Gere in Nights in Rodanthe.

Connie Nielsen as Hippolyta
You last saw her as the fierce and fabulous queen of Themyscira in Wonder Woman. She also played Ramona Lytton on CBS' The Good Wife.


J.K. Simmons as Commissioner Gordon
Back in the Marvel Universe, he played J. Jonah Jameson in the Spider-Man movies with Tobey Maguire.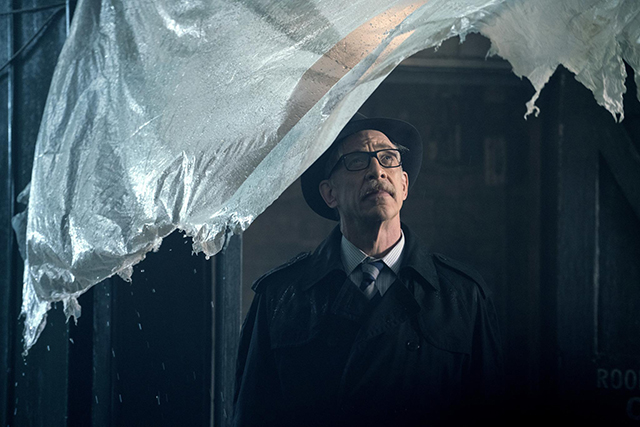 Amber Heard as Mera
Her recent acting credits include The Danish Girl with Eddie Redmayne and Magic Mike XXL with Channing Tatum. She'll be reprising the role of Mera in the Aquaman movie in 2018.

Did You Know?
Zack Snyder had to hand over directing duties to Joss Whedon, best known as the director of The Avengers and creator of Buffy The Vampire Slayer. The reason: Snyder's daughter Autumn committed suicide in May. Snyder and his wife Deborah, who is a producer on Justice League, both stepped back from the production to focus on their family.
In the comics, the Justice League includes Green Lantern Hal Jordan. Audiences saw Hal on the big screen in the 2011 Green Lantern movie starring Ryan Reynolds. Many fans have been wondering if any Lanterns will be making an appearance in Justice League. A Green Lantern Corps movie is scheduled for release in 2020, but no cast has been announced yet.
You've seen Flash, Aquaman, and Cyborg on the big screen before! The three characters made their first appearance in the DC Extended Universe in 2016 in Batman V Superman: Dawn of Justice.


Superman actor Henry Cavill was cast in Mission: Impossible 6, and he grew a mustache and a beard for his new role. Unfortunately, he was called back to the Justice League set for reshoots

—

and Paramount refused to let Cavill shave! Reshoots, not just for Cavill but also for Ezra Miller, are said to have cost about $25 million.
Early reviews have reported TWO end-credits scenes, so sit tight!

What I Think:
Admittedly, I'm not a fan of the DC Extended Universe. Man of Steel (MoS) and Batman v Superman: Dawn of Justice (BvS) felt unnecessarily gloomy with the characters glum and one-sided. When Wonder Woman came along, I was elated. Finally, a DC movie full of color and hope and ferocity!

It feels like Justice League is picking up where Wonder Woman left off and taking the opportunity to make things better. The pacing is good. The big fight at the end actually plays out a little differently than expected. The dialogue is a lot more fun compared to MoS and BvS. The action is exciting and far more interesting than the over-the-top displays of power in previous DC movies. A DC movie where the heroes are having fun and building dynamic relationships instead of just pummeling each other?! YES.
If you look closely, you can tell which parts of Justice League were by Snyder, and which ones were added by Whedon. There are parts that remind you of Buffy the Vampire Slayer orThe Avengers, which I didn't mind at all! Unfortunately, there are other parts of the movie that reminded me a little too much of stunts, sequences, devices, relationships, and characters I'd seen in other superhero movies. Some scenes had me thinking, "Wait, I saw that in…"
What My Friend Thinks:
Justice League brings together not just the greatest heroes the world has ever known but also the most ardent fans of the DC Comics franchise. The film is chock full of comic book references, hero moments, and a healthy dose of humor and lightheartedness. This movie definitely gives the impression of the return of HOPE and inspiration that these iconic characters symbolize. Definitely worth watching multiple times over. UNITE! - Glen Antonio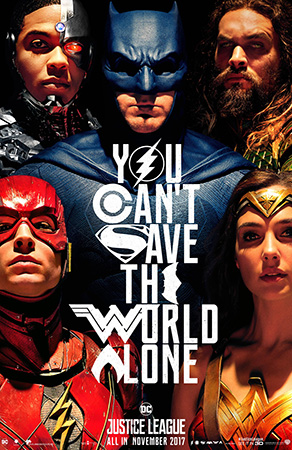 I'd Recommend It To:
This movie should be a lot of fun for the casual fan of the superhero genre. It's got everything you need: amazing superpowers, an alliance between people trying to do the right thing, visually stunning fights, a big bad villain, and references to 80 years of DC comics. Enjoy with a big tub of popcorn and a friend who will also squeal with delight over Easter eggs.

Follow Regina on Instagram.