The Long Plot, Sans Spoilers
Who doesn't know the story of Arthur of Camelot? This adaptation by British director Guy Ritchie has Arthur growing up in a brothel, living and fighting on the streets of Londinium. He's kind of the really hot bad boy, who looks after his crew even as he runs his less-than-legal business ventures. He doesn't know it, but he's cheated of the crown and kingdom by his uncle, Vortigern. And one day, a sword in a stone appears, and their lives have to change.
 The Honest Plot
Incredibly hot, shirtless Charlie Hunnam. Fast-paced dialogue, quick wit and trademark Guy Ritchie humor. Swordfights. Magic. Did we already mention incredibly hot Charlie Hunnam? Do you need anything else?


The Actors And Where You Last Saw Them
Charlie Hunnam as Arthur
He's best known for his role as Raleigh Becket in Pacific Rim (2013) where he was also shirtless and incredibly hot, FYI. In 2015, he shared the big screen with fellow hottie Tom Hiddleston in Crimson Peak. Before all that though, he was biker Jax Teller in Sons of Anarchy. (He was shirtless too, at times!)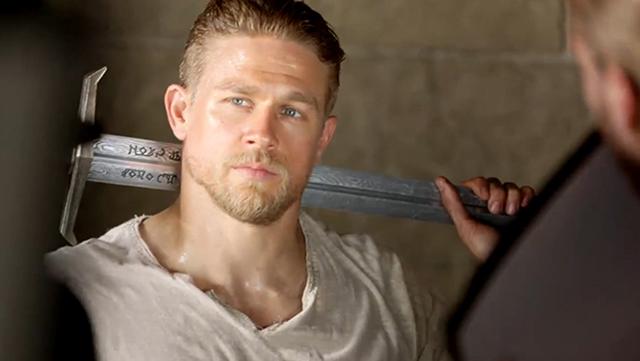 Astrid Bergès-Frisbey as the Mage
It must be that strange accent, or those haunting eyes, because she played a different otherworldly creature in 2011: the mermaid Syrena in Pirates of the Caribbean: On Stranger Tides.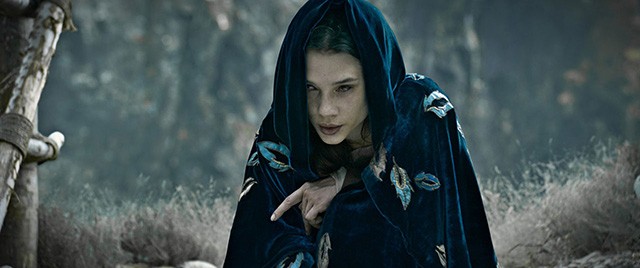 Continue reading below ↓
Recommended Videos
Jude Law as Vortigern
He worked with Guy Ritchie in two Sherlock Holmes movies—with Iron Man himself, Robert Downey Jr. Next year, he'll be playing young Albus Dumbledore in Fantastic Beasts and Where to Find Them 2.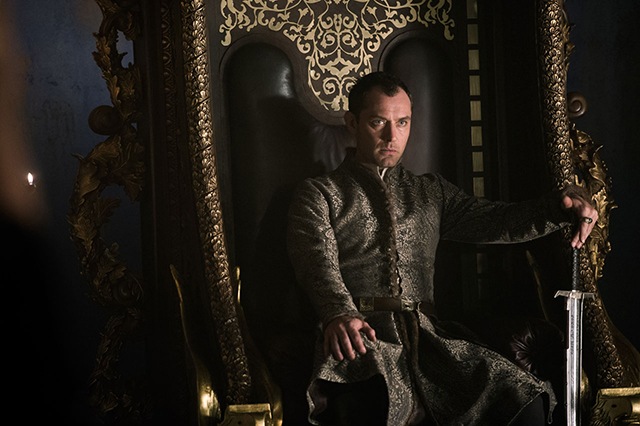 Djimon Hounsou as Bedivere
You saw him in Guardians of the Galaxy (2014) and The Legend of Tarzan (2016). His upcoming projects include voice work for How To Train Your Dragon 3, scheduled for release in 2019.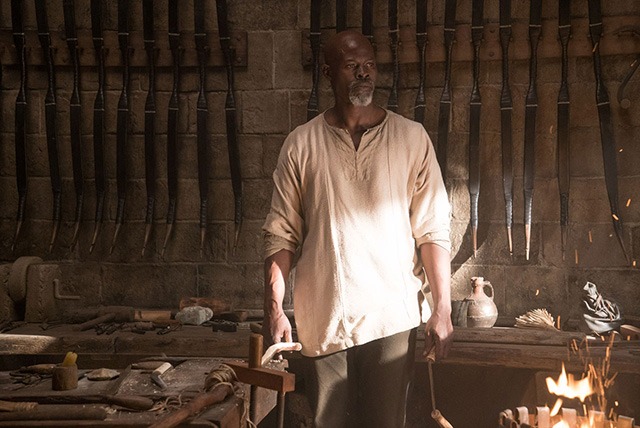 Eric Bana as Uther
If you have a thing for hot older men with sexy salt and pepper hair, look no further! You've seen him in Time Traveler's Wife and Star Trek in 2009, and The Finest Hours in 2016.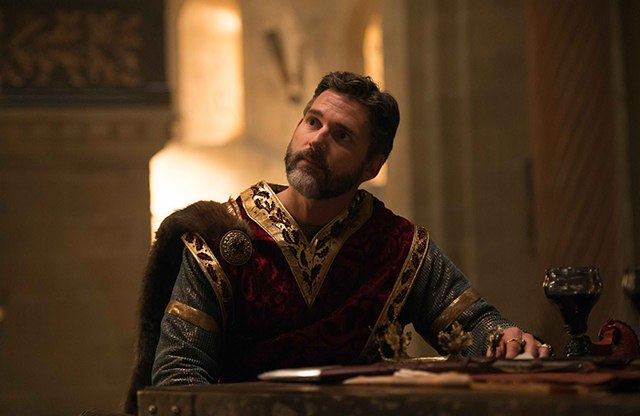 Aidan Gillen as "Goose-Fat" Bill
Best known as Petyr "Littlefinger" Baelish in HBO's Game of Thrones, he also played a CIA operative in The Dark Knight Rises (2012). Before that, he was in another TV show: The Wire, as Councilman-turned-Mayor Tommy Carcetti.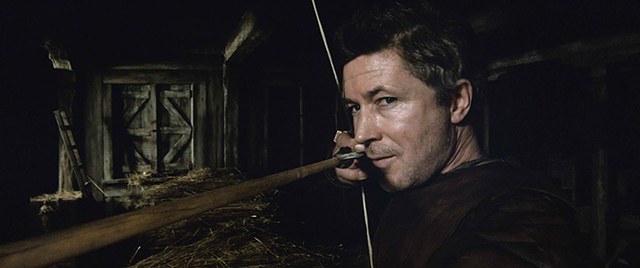 Did You Know?
1. Game of Thrones fans, keep your eyes peeled for another actor from the Seven Kingdoms: Michael McElhatton, better known to TV audiences as Roose Bolton!
2. Charlie Hunnam and Aidan Gillen worked together on the show Queer as Folk, from 1999 to 2000.
3. Director Guy Ritchie has had many films set in urban London, from Lock, Stock and Two Smoking Barrels (1998) to Sherlock Holmes: A Game of Shadows in 2011. His characters often operate in the grimy underworld of this old city, featuring very colorful criminals and lots of sticky situations.
4. It seems Charlie has always been destined for this role! He shares, "I watched all the films about the Arthurian legend over and over again when I was about six or seven. I actually had an Excalibur that I carved out of wood so I could play Arthur. So, to then be on a set in a version of Londinium playing King Arthur for real was pretty wild."
5. In case Charlie, Jude, and Eric aren't eye candy enough, watch for yet another hottie: David Beckham! The ex-footballer also had a cameo in Guy Ritchie's last film, The Man From U.N.C.L.E.
What I Think:
I really like epic stories, the ones where there's a hero or heroine, there's a quest, and there's a group of people who are helping defeat the Big Bad. Think Lord of the Rings. But I also love heist movies with a lot of quick wit, totally random humor and fast-paced dialogue, like Guy Ritchie's Snatch and Lock, Stock and Two Smoking Barrels, and the Ocean's Eleven movies. You wouldn't think those two genres would work well together, but Ritchie proves they can!
The editing, the music, and the witty barbs made the whole movie so much fun, while the magical elements and swordfights reminded me that, yes, this is still a movie about Arthurian legend. It's always fun when directors can take familiar stories and turn them into something new and exciting.
And it really helps that Charlie Hunnam is so nice to look at, sigh.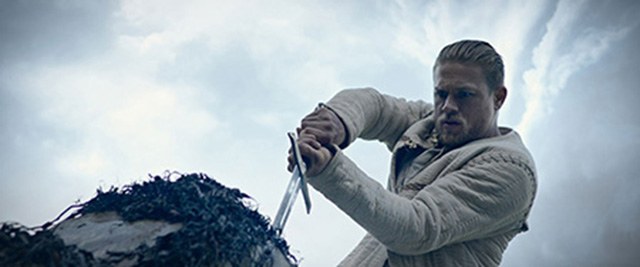 What My Best Friend Thinks:
I loved how Guy Ritchie incorporated his trademark style of witty cinematography and urban storytelling. He took a lot of liberties with the Arthurian legend, but then that's what contemporary storytelling is about: finding inventive ways to convey timeless concepts, rendering a homage while making this particular story his own. —Dante
I'd Recommend It To:
The Game of Thrones fan who has fun watching Sam Tarly while appreciating the hotness that is Jon Snow. This movie is not for people who obsess over historical inaccuracies and faithful movie adaptations of books! This is great for people who love fantasies that are also comedies. This is for fans of Game of Thrones who appreciate Jon Snow's crew over at the Wall, who love their camaraderie and in-jokes while dreading the long winter. This is for the movie-goers who love it when medieval swordfights are set to rock music and knights say, "Okay, this is boll*cks." Think A Knight's Tale (2001), with the late, great Heath Ledger. Think Terry Pratchett's The Last Hero. Grab some popcorn, sit back, and enjoy the ride to Camelot.
King Arthur: Legend of the Sword opens in Philippine cinemas on May 17, 2017.
Follow Regina on Instagram.