The Long Plot, Sans Spoilers
College student Tae-o (Ji Soo) seemingly has it all—good looks, great friends, a wealthy family background—all he's missing is the love of his life. Everyone seems to ship him with his best friend of 20 years, Song-i (Jung Chae Yeon), but both swear that they've never had romantic feelings for one another. After a difficult moment in her life, Song-i meets Tae-o's other best friend, Do-hyeon (Jung Jin Young), a straight-As, hardworking student that she soon falls for. Complicating the matters, Song-i finds herself living together in Tae-o's house with his two other friends, naive heiress Ga Rin (Choi Ri) and struggling wannabe singer-actor Hun (Kang Tae Oh). Will Song-i be able to sort out her feelings for Do-hyeon? Was (and IS) it really 100 percent platonic between her and Tae-o? Keep watching to find out!
The Short, Honest Plot
What do you get when you mix five 20-somethings under one roof? Drama, laughter, and ~a lot~ of "firsts!" Viewers, be prepared for a difficult decision in the season finale: would you choose Mr. First Love or Mr. Last Love?
ADVERTISMENT - CONTINUE READING BELOW ↓
The Actors And Where You Last Saw Them:
Ji Soo as Tae-o
The last time you saw this hottie was probably in the popular 2017 romantic k-drama Strong Woman Do Bong Soon. Since then, he's appeared in the crime drama TV series Bad Guys 2, and recently starred in Bolbbalgan4's MV for their song "Wind!"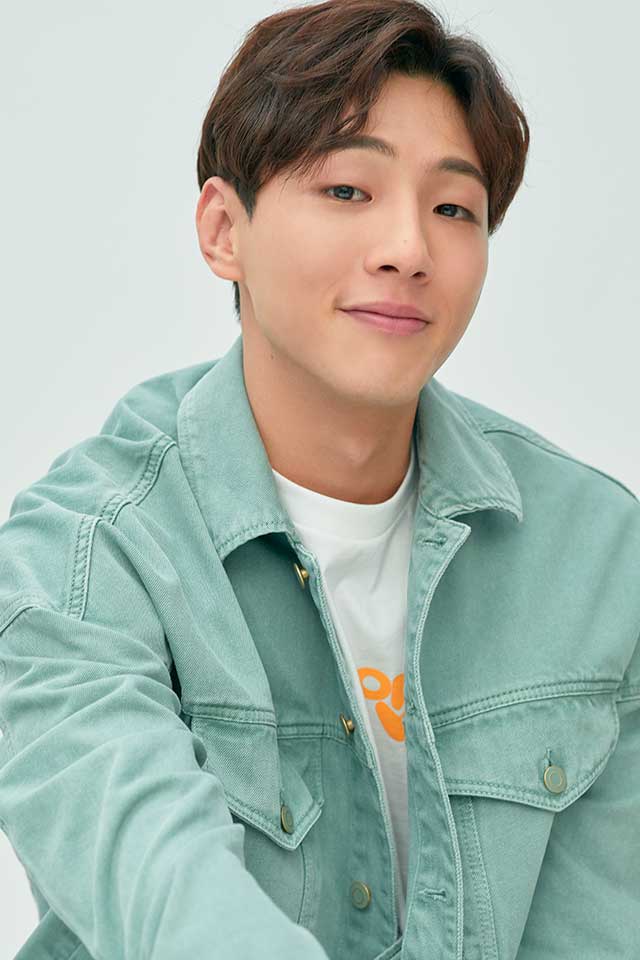 Jung Chae Yeon as Song-i
The DIA girl group member was cast in her first film, Live Again, Love Again, which premiered in 2018. She also had her first leading role in the 2018 TV series To. Jenny. Chae Yeon also joined the trainee survival program Produce 101, debuting as a member of I.O.I. in 2016.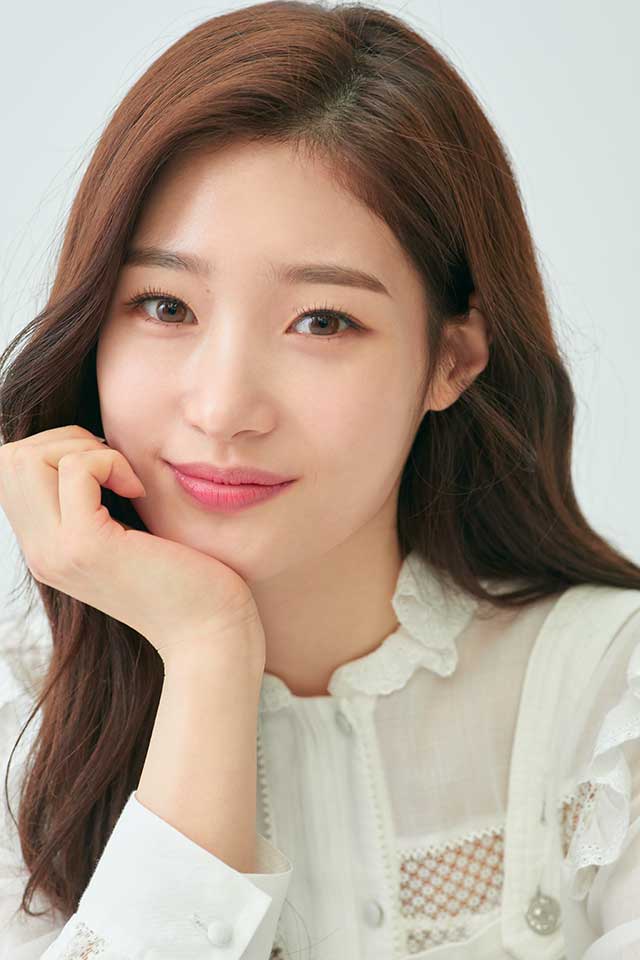 ADVERTISMENT - CONTINUE READING BELOW ↓
Jin Young as Do-hyeon 
Singer-songwriter Jin Young is probably most well-known for his role in 2016 historical drama Love In The Moonlight, which led to his recognition as an actor. He's also made appearances in 2019's body-swap comedy film The Dude In Me, and web drama Wind-Bell.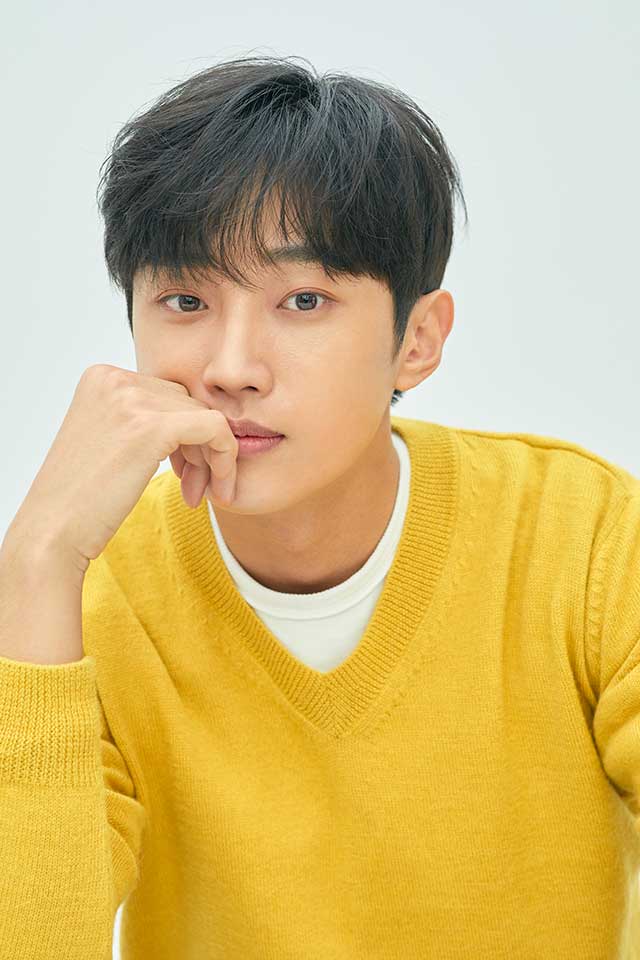 ADVERTISMENT - CONTINUE READING BELOW ↓
Choi Ri as Ga Rin
Prior to playing the role of Ga Rin, the actress appeared in 2017 historical film Spirits' Homecoming and 2018's comedy drama Keys To The Heart. She also had a recurring role in 2016's extremely popular drama series Goblin, where she played Park Kyung-mi, Eun-tak's female cousin.
ADVERTISMENT - CONTINUE READING BELOW ↓
Kang Tae Oh as Hun
You may have seen him in K-dramas like 2018's Short and That Man Oh Soo. The actor was dubbed "The Prince of Vietnam" for his performance in the 2014 Korean-Vietnamese joint project Forever Young and played his character once again in the 2016 sequel.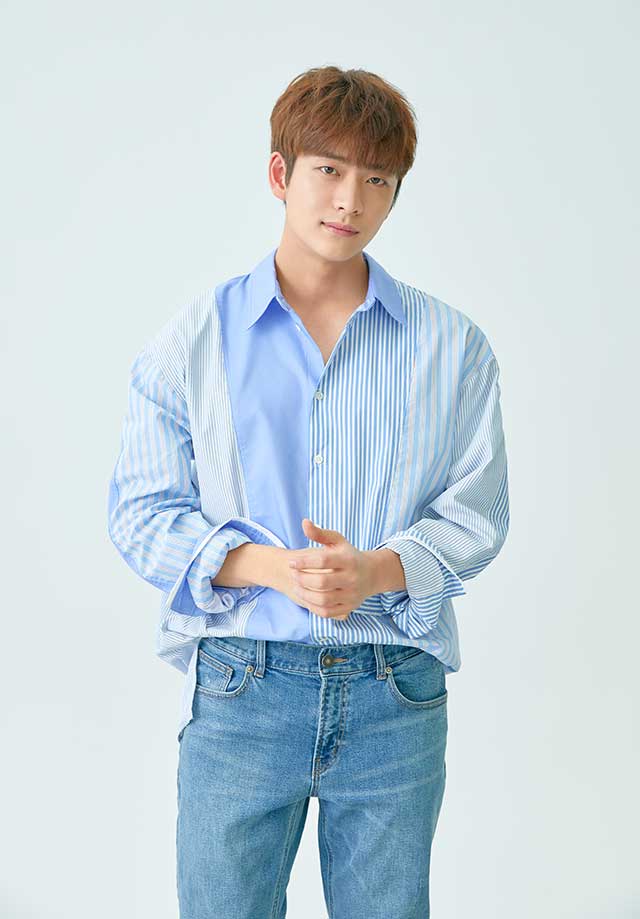 ADVERTISMENT - CONTINUE READING BELOW ↓
Did You Know?
1.  There will be a season two! Director Oh Jin Seok confirmed that they filmed 16 episodes in total, so now all we have to do is ~wait~ for Netflix to release them.
2. Jung Chae Yeon and Jin Young are both idols! The former is a member of eight-member girl group DIA, while the latter was the leader of B1A4 until he left WM Entertainment in June 2018.
3. In one of his opening scenes, Kang Tae Oh is seen running wearing only a pair of boxers and high heels. The actor actually picked out the underwear himself!
4. Because his character's name is Tae-o, Ji Soo and co-actor Kang Tae Oh would both turn around when people would call out "Hey, Tae-o!" on set.
What I Think:
Do you remember feeling like there were butterflies in your stomach the first time you had a crush on someone? Did you keep it a secret, or did you actually 'fess up? That first rush of "OMG-I-like-like somebody" is unique; after all, they say nothing can compare to your first love. 
ADVERTISMENT - CONTINUE READING BELOW ↓
In My First First Love, we see characters onscreen in extremely relatable scenarios. Tae-o constantly shifts from "I only care for Song-i as a friend" to "I maybe-probably-possibly have romantic feelings for Song-i." Song-i claims to have never liked Tae-o in that way before, but her talk with female friends hints otherwise. Do-hyeon hides his relationship with Song-i from Tae-o... but is it simply because he wants to keep their status low-key for now, or is it because of his jealousy at Tae-o and Song-i's friendship?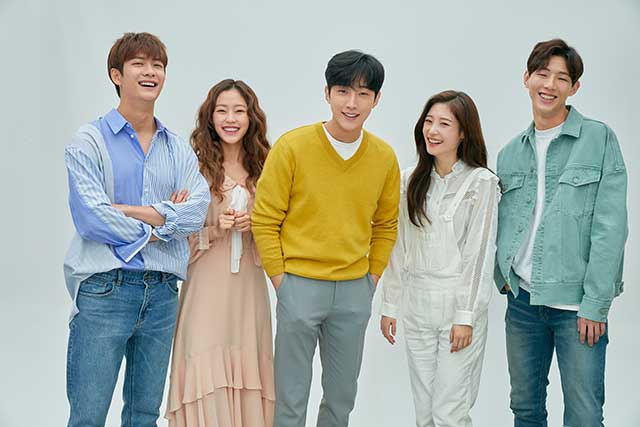 ADVERTISMENT - CONTINUE READING BELOW ↓
What I liked about MFFL was that the characters weren't perfect at romance. Their attempts at flirting are fun to watch because we all remember (and can relate to) the early days of first dates and awkward small talk. The characters can be almost painfully naive and oblivious, and yes, I sometimes wanted to throw things at my screen because "OMG-how-can-you-NOT-get-it?!" but these scenes are simply reminders that your first love was beautiful because you made those mistakes together. There's uncertainty, drama, and potential heartbreak, but your heart is open to all this because you don't know any better—(first) love is blind, after all. If a friend warns you about your new beau, will you listen to the friend you've known for years, or do you insist that you know your S.O. better? It only gets more complicated when you realize you might have romantic feelings for said friend, too. What's a girl (or guy) gotta do?
ADVERTISMENT - CONTINUE READING BELOW ↓
As you get further into the show, you realize the character nicknames of Mr. First Love and Mr. Last Love really seem to fit. There's that "puppy love, everything-is-wonderful, blinders-on, rose-tinted glasses" feeling compared to the steady, quiet, "I understand what you're thinking and I get it without you saying a word" feel. By the season finale, I wasn't sure whom to root for. Tae-o's innocent, (slightly) over-the-top romantic gestures, or Do-hyeon's quieter, subtler charming moments?
Would you choose your best friend since forever, who's always been your number one support? Or would you choose someone that recently came into your life at a bad moment and made everything better?
What My Friend Thinks:
"When I heard that Netflix was releasing its first-ever K-drama, I was excited to see how they would pull it off. Anyone who's watched these kinds of dramas knows that they follow a formula: a love triangle among the lead stars, hilarious supporting characters, and family drama for a heart-wrenching backstory. My First First Love had all of these elements but made a typical coming-of-age story so damn fresh! The series was condensed to only eight episodes which made the plot fast-paced, with it focusing only on themes that mattered (aka no useless backstories or characters).
ADVERTISMENT - CONTINUE READING BELOW ↓
Although My First First Love was still relatively conservative in portraying sex and relationships, I was surprised that premarital sex was addressed in the first episode—a theme that isn't usually tackled in regular K-dramas. The storyline also made me conflicted in which of the two leading men I'd root for. At first, I was on Team Tae-o (Ji Soo) because he just really wanted to find love (albeit being naïve about it). But then Do–hyeon (Jin Young) came along with his sincerity and charm and swept me off my feet! But the best thing for me in the series is Hun (Kang Tae Oh) because he was sooooo hilarious. I swear, I laughed out loud every time he popped up on my screen. There were points where I'd look forward to his scenes even more than the leads! Having such a great first season, I can't wait to see what season two has in store for us (more Hun scenes TYSM)!" —Jacinda
ADVERTISMENT - CONTINUE READING BELOW ↓
I'd Recommend It To:
If you're a fan of Ji Soo, you should definitely watch this (although chances are, you probs already have. Repeatedly, at that). It's a lighthearted coming-of-age story, perfect for when you're looking for a feel-good show. At eight episodes with an average run time of 50 minutes, it's also pretty easy to binge-watch.
I'd also recommend MFFL to people in their 20s—it can be a confusing time, and juggling college studies with a potential romance can seem overwhelming, so watching the characters fumble in their attempts at first love will probably be relatable AF. Be prepared to laugh at them (and with them), cry alongside them, and cheer them on—just like your own squad would do for you!
Finally, I'd recommend this to K-drama newbies. It's a fun, fresh take at a romantic comedy—just prepare yourself for cheesy one-liners and a super bitin finale!
ADVERTISMENT - CONTINUE READING BELOW ↓