The Long Plot, Sans Spoilers
26-year-old Sa Hye Jun (Park Bo Gum) is a down-on-his-luck model whose big dream is to become an actor. So many things are going against him from achieving this: stiff competition from more privileged actors, his ridiculously unsupportive family, and his looming military enlistment. What makes things more complicated? His best friend Won Hae Hyo (Byeon Woo Seok) is also a model who has set his eyes on transitioning to acting.
MORE DRAMA REVIEWS BELOW!
They may both live in Hannam-dong, a neighborhood in Seoul that's famous for its high-end apartments, but their backgrounds couldn't be any more different. Hye Jun's family lives in a cramped household with Hye Jun having to share a room with his grandfather; while Hae Hyo's family of four resides in a luxurious mansion. Unlike Hye Jun, Hae Hyo has a mother who will do anything in her power (and connections) to further her son's career. Another plot twist: Hye Jun's mom actually works as the Won family's housekeeper.
ADVERTISMENT - CONTINUE READING BELOW ↓
During a fashion show where both Hye Jun and Hae Hyo are models, they meet An Jeong Ha (Park So Dam), a newbie makeup artist. Being the same age as Hye Jun and Hae Hyo, she quickly makes friends with them—but she actually has a secret of her own: Jeong Ha is actually a huge Sa Hye Jun fangirl.
As the three get closer to one another, Hye Jun and Hae Hyo not only chase after the same dream but the same girl as well.
The Short, Honest Plot
Record Of Youth should have been a story about two best friends WITHOUT romantic interests. #Sorrynotsorry, but Park So Dam's role and the love triangle were so unnecessary. Anyway, the short, honest plot is that the drama was everything BUT the aforementioned.
The Cast And Where You Last Saw Them
Park Bo Gum as Sa Hye Jun
Before Record Of Youth, the 27-year-old Hallyu superstar starred in the 2018 drama Encounter alongside Song Hye Kyo. Even though he's currently serving in the military, we have two of his films to look forward to: Seo Bok (to be released in December) and Wonderland (to be released in 2021).
ADVERTISMENT - CONTINUE READING BELOW ↓
Recommended Videos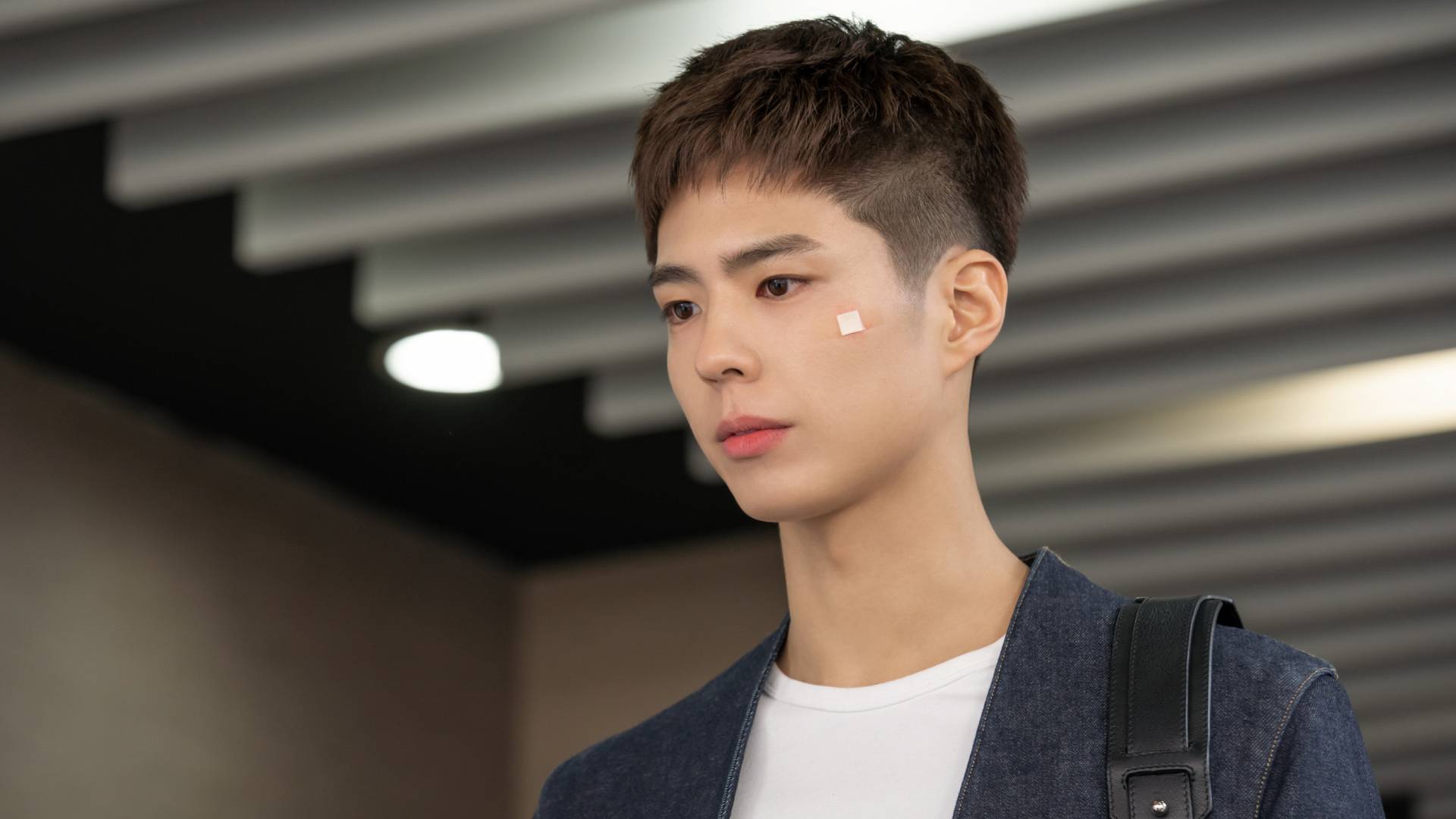 Park So Dam as An Jeong Ha
The last time Park So Dam starred in a drama was back in 2016 for Cinderella And The Four Knights. In 2019, the 29-year-old actress gained recognition as Jessica in the Academy Award-winning film Parasite. She spent months promoting the movie in the US and even attended the 2020 Oscars.
ADVERTISMENT - CONTINUE READING BELOW ↓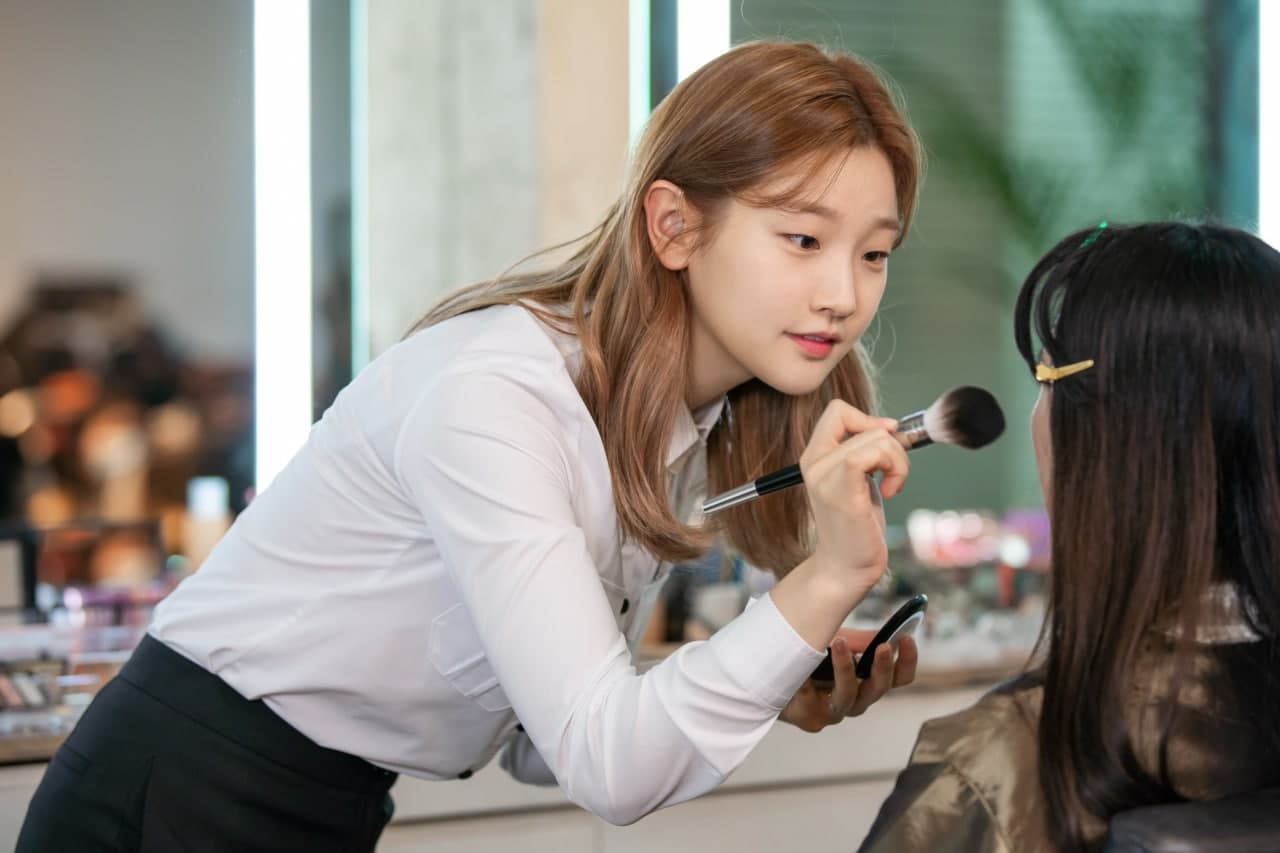 Byeon Woo Seok as Won Hae Hyo
Byeon Woo Seok started out in the industry as a model and has done a number of fashion editorials and runway shows over the years. The 29-year-old star transitioned to acting in 2016 and landed his first major role in the 2019 sageuk drama Flower Crew: Joseon Marriage Agency.
ADVERTISMENT - CONTINUE READING BELOW ↓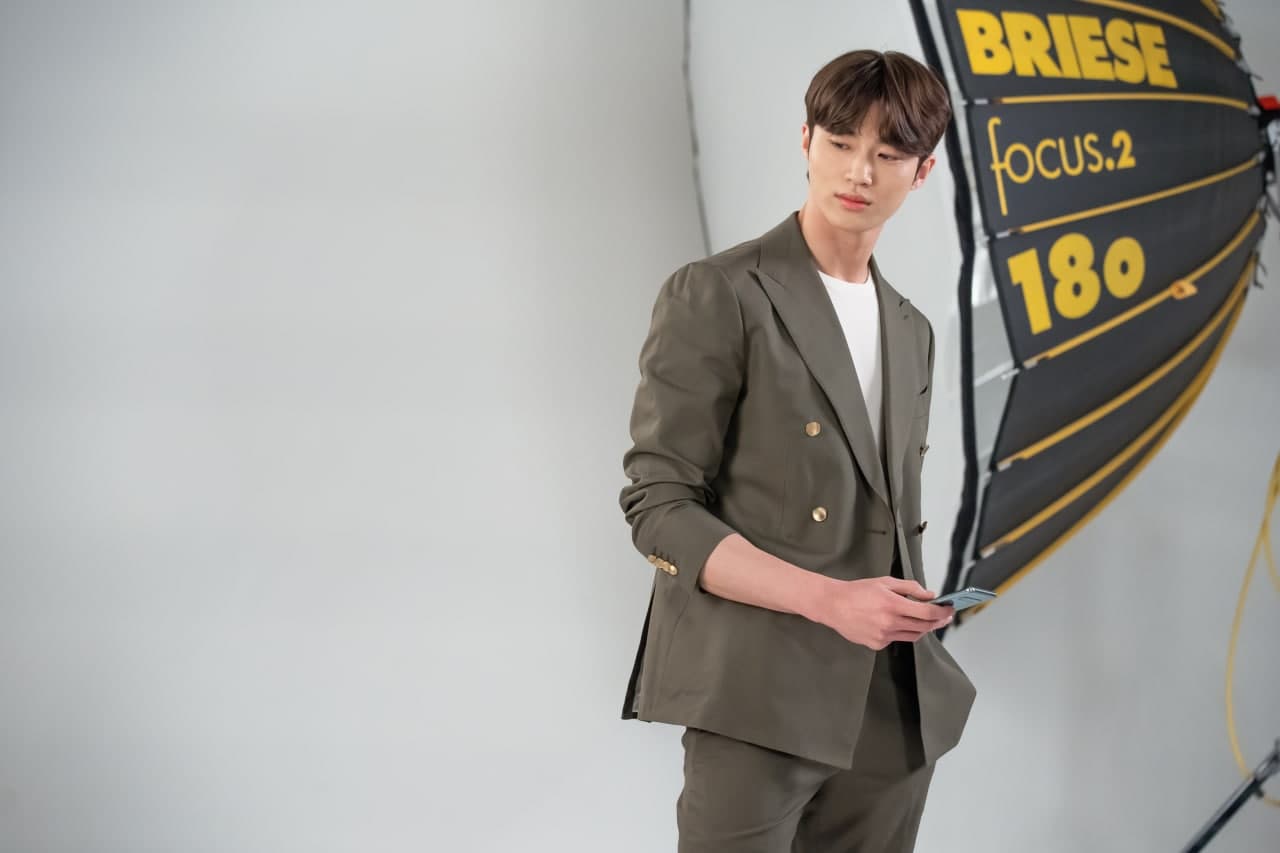 Did You Know?
Since the drama is set in the entertainment industry, there was a bunch of cameos from real-life Hallyu stars, like Park Seo Joon, Lee Sung Kyung, and Hyeri!
Just like his Record Of Youth role, Byeon Woo Seok started out in the 'biz as a model.
Unlike most dramas that are filmed as it airs, Record Of Youth had to finish shooting before Park Bo Gum's enlistment on August 31.
Remember in Episode 2 when Sa Hye Jun bagged a modeling gig in Milan Fashion Week? Well, the production team never left the country because they filmed the Milan scenes in Paju City, South Korea.
Also in Episode 2, Sa Hye Jun sang the BTS song "Tomorrow" in a norebang scene. Thing is, Park Bo Gum is a real-life ARMY, is friends with V, and even watched the K-pop superstars in one of their concerts!
ADVERTISMENT - CONTINUE READING BELOW ↓
What We Think:
To change things up in our Honest Review series, we asked girls from our Cosmo Community for their totally unguarded, unfiltered, and HONEST thoughts and feels about Record Of Youth. Here's what they have to say:
"In all honesty, I felt like this was such a SMART move for Park Bo Gum. Especially since this was his last drama before fulfilling his army service himself. This drama felt like a whole 'Don't forget what I can do while I'm away' cheeky move! The show is basically his 'acting reel' and summed up his own 'youth' in a sense.
When it comes to the show itself, I thought it was fun in the beginning and especially towards the end. I did feel like it plateaued in the middle and the episodes were often redundant. But overall, I enjoyed the show and all of its AMAZING cast of top tier cameos." —Barbara
ADVERTISMENT - CONTINUE READING BELOW ↓
"I enjoyed the show because I really love Bo Gum!!! But TBH, hindi ako sure sa chemistry nila ni So Dam. No hate, pero hindi ako super kinilig like I thought I would be. Overall, I think it's still worth a watch kasi ang galing nga ni Bo Gum and pretty relatable the struggles! The unsupportive family is super applicable din to a lot of Pinoys." —Retty
"Bo Gum's performance in this was really good, may lalim but also very too-good to-be-true. I don't know why So Dam thought this would be a good addition to her repertoire considering her work sa Parasite. The story is supposed to be poignant lang 'record of youth' but ang flat on some parts. Parang 'di ko sure kung poignant ba siya or more flat. Basta ganyan. Anyway, mas exciting yung bagong drama ni Yoo In Na, The Spies Who Loved Me." —Jill
"Loved it! I expected that ending. I think the whole drama was telling us that things aren't all puppies and rainbows. Glad it wasn't a cheesy ending." —Aly
ADVERTISMENT - CONTINUE READING BELOW ↓
"Didn't like it. It was dragging and the story is nothing special. I just forced myself to finish since I have already invested time watching it." —Kristin
"I love it kasi parang napakita din niya yung buhay artista sa South Korea. Realistic yung story kasi nangyayari talaga siya sa kanila. At saka kasi si Bo Gum yung bida kaya mas gusto ko." —Edel
"PBG single-handedly carried the drama." —Bev
"It's not your typical K-drama, I'll give it that, but a wise philosopher (Jisoo) once said, 'Not bad, but not good.'
The first PBG drama I ever watched was Encounter, and I really didn't think he'd star in another one that was equally boring. I watched ROY to see if he'd be a successful actor, so I was happy about that part of his character's journey but they didn't develop that storyline enough. In a way, I guess that made his struggle relatable to millennials 'cause we don't fucking know what we're doing most of the time anyway.
ADVERTISMENT - CONTINUE READING BELOW ↓
TBH, I'm a Hae Hyo girl all the way and he was the only reason I kept watching past Episode 6." —Vivien
"The storyline was draggy. While watching I would always fast forward some scenes because meh. I honestly just watched it for Park Bo Gum. I love the storyline about his family, the rest was just so-so." —Christa
"Didn't finish it. Initially, the story seemed interesting but the casting was off for me." —Rozanne
"So Dam deserved better writing! She had no friends (except for Hae Hyo na may gusto din sa kanya) + they didn't even show us how she succeeded in her career. Naging accessory lang siya for PBG's character development. Mas may screen time pa yung nanay ni Hae Hyo HAHAHA" —Samantha
"SATISFIED. Mainly because everyone had closure in their respective issues may it be to others or to themselves.
Even before watching I know this isn't a romantic drama so I didn't expect it to revolve around that but I love their chemistry nonetheless.
ADVERTISMENT - CONTINUE READING BELOW ↓
I did not expect Episode 16 to be the finale. When I began watching it, while in the first few minutes of it I feel like it's going to be bitin (well, TBH, for me it was) but like I said, there was closure in the drama's conflicts. I loved the character development of everyone. It showed why they acted at the beginning—their motives, the obstacles, and how they managed to overcome things. I like it because it's realistic. It teaches us not everything will turn out the way we want and I learned a lot of lessons by looking thru the perspective of each character.
I feel like the drama had too many issues going on in the middle of it that's why I got shocked when I realized the episode I was watching was already in the end. But overall, I enjoyed watching it and I will recommend it to other people who I think can relate and will like themes like this one." —Mae
ADVERTISMENT - CONTINUE READING BELOW ↓
"Park Bo Gum did a really good job in acting. His chemistry between him and the lead girl, So Dam, sorry but NO. Lacking. It's not even kilig when they are together. TBH mas may chemistry yung tatlong magkakaibigan. They showed their solid friendship despite madaming challenges. The character Hye Hyo has more chemistry with the second lead. Plus sa mga ina-action ni ate girl para talagang meron silang thing na wala. Hay ewan. But overall the drama is okay." —Isabel
"I was so excited about this because I love Bo Gum. I really enjoyed it at first because of all the Bo Gum cuteness. But the story and several characters were ~meh. Like I said sa isang GC with friends, it's one of the shows and the only finale na 'half-watched' ko lang, as in kebs kung may ma-miss na scene, kebs kung ano ending ni character na 'to, kebs sa lead girl rin, TBH. So Dam is great, but her role (and the rest of ROY siguro) could have been written better. Sana paglaya ni Bo Gum, he gets more mature roles na. Hahaha Gusto ko rin ma-try niya yung para sa movie sa ROY where kontrabida gangster siya—sooooobrang impressed ako sa acting niya 'don, as in I got chillz and I was screaming because he was so hot.
ADVERTISMENT - CONTINUE READING BELOW ↓
Oh and the PSJ cameo was the beeeest" —Ginyn
"If may perfect category for it I think more of slice of life siya instead of romance. I like how the story was centered on the different characters and what was happening in their lives like struggles and joys, pati na rin yung dilemma when they're pushed to make life decisions. The ending was okay. I wasn't sad that they broke up and then they met again. Parang mas na bitin ako sa part na wala masyadong justice with the storyline revolving the ex-manager and the journalist. Parang 'yon na 'yon? And I just wished they focused more on the friendship aspect of the three boys instead of just the relationship between Jeong Ha and Hye Jun. Okay na din naghiwalay kasi wala naman talaga nangyayari sa kanila parang walang progress yung relationship emotionally. They just see each other when they're both available tapos 'yon na yon. E 'di okay. Pero cute, I enjoyed the drama. Pampalipas oras. Kung uulitin ko, siguro yung Episodes 1 to 6 lang tapos mag-iimbento na lang ako ng sarili kong ending." —Nadynne
ADVERTISMENT - CONTINUE READING BELOW ↓
MORE DRAMA REVIEWS BELOW!
I'd Recommend It To:
Park Bo Gum fans! This is one of his best dramatic roles ever. THE RANGE.
People who are curious to know what South Korea's entertainment industry is like—the good, the bad, and the ugly.
K-drama fans! All the cameos of big-time Hallyu stars are reason alone to watch it.
Twentysomethings who are figuring out life and ~adulting~.
Those who are feeling uninspired in their current careers—you might just find what you need in Record Of Youth!
Record Of Youth is streaming on Netflix.
***
What does your zodiac sign say about you? Subscribe to Cosmopolitan Philippines and find out!
Follow Jacinda on Instagram.
K-UPDATES