With Hwang In Yeop and Cha Eun Woo's visit to the Philippines for their solo events (and In Yeop is set for another fan meeting next month!), I realized one thing: I haven't watched True Beauty yet. I remember taking a mental note of watching it when it aired because I have liked In Yeop since his debut, and I know that the drama is based on a popular manhwa. But somehow, I never got around to watching it. Until now.
What is True Beauty all about?
True Beauty is a K-drama adaptation of the widely famous webtoon of the same name. The story revolves around high school student Im Ju Kyung (Moon Ga Young) who was bullied in school because of her looks. When her family had to transfer to a new neighborhood and Ju Kyung had to transfer schools, she discovered the art of using makeup and transformed herself into a ~*goddess*~. Ju Kyung becomes the popular new girl in her new school. She started making friends and gets entangled with the two most popular guys, Lee Suho (played by Eun Woo) and Han Seo Jun (played by In Yeop) who were ironically former best friends but are now bitter enemies. As their relationships with each other develops, Ju Kyung also had to face the most important one of all—her relationship with herself.
ADVERTISMENT - CONTINUE READING BELOW ↓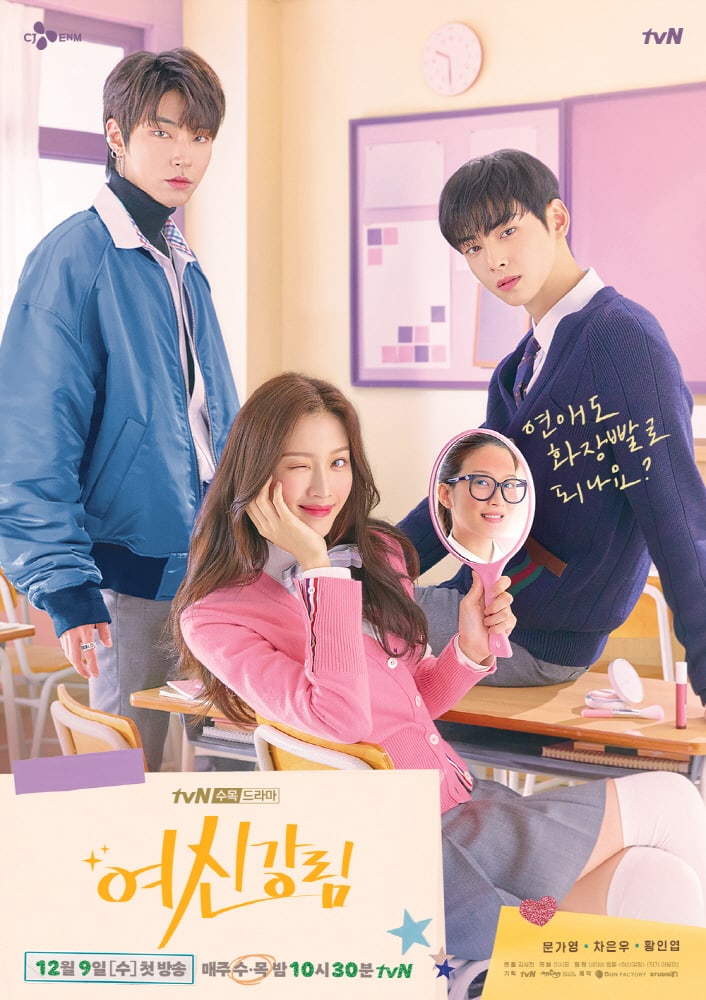 The True Beauty cast members
Moon Ga Young as Im Ju Kyung
The character: Bullied most of her life because of her looks, Ju Kyung found solace in reading and collecting horror mangas. Her life changed when she mastered putting on makeup and gave herself a beauty transformation. She's a sweet and genuine person so she was able to start building friendships in her new school and also actually falling in love. However, she had to live in constant fear that her well-kept secret would be discovered.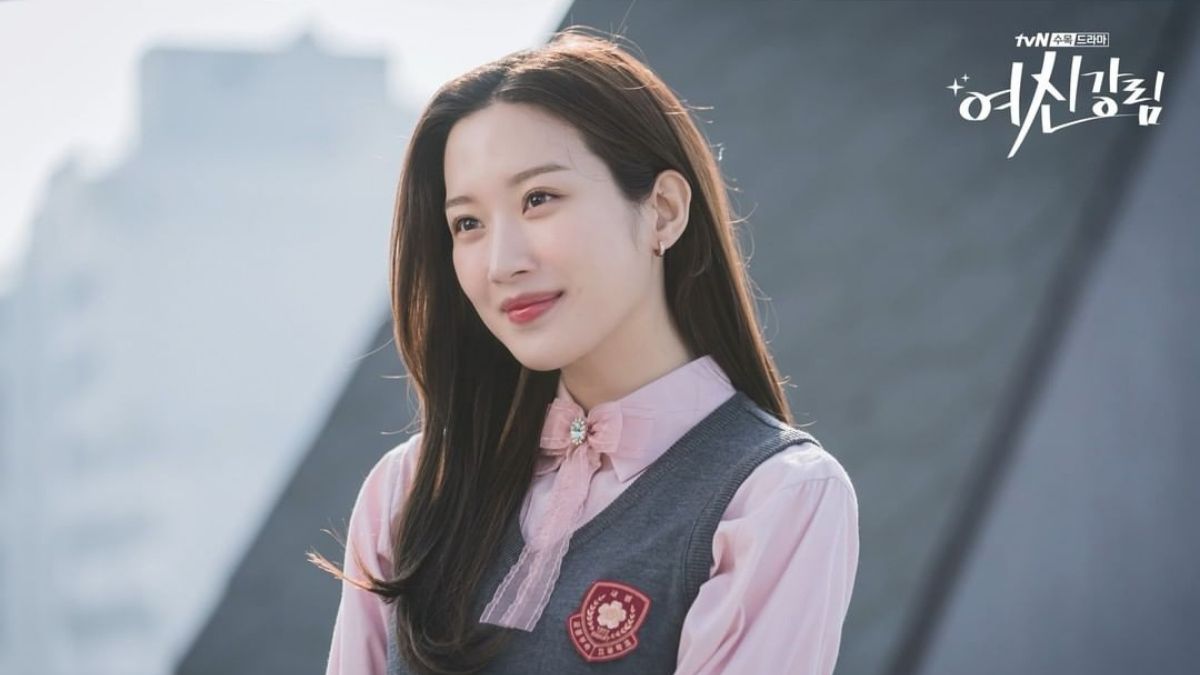 The actress: Ga Young was a child actress. She was born in Germany and moved back to South Korea when she was 10 years old. She is known for her roles in EXO Next Door, Tempted, and Find Me In Your Memory. Her latest work is the tVN drama, Link: Eat, Love, Kill with actor Yeo Jin Goo. Ga Young won the 2021 Asia Artist Awards' Emotive Award in the Actress category for her role in True Beauty.
ADVERTISMENT - CONTINUE READING BELOW ↓
Cha Eun Woo as Lee Suho
The character: Handsome yet aloof, Suho is a popular student in Ju Kyung's class. He's very private, mostly keeping to himself, probably due to his family issues and tragic past involving a friend. He likes horror comic books which became his common ground with Ju Kyung.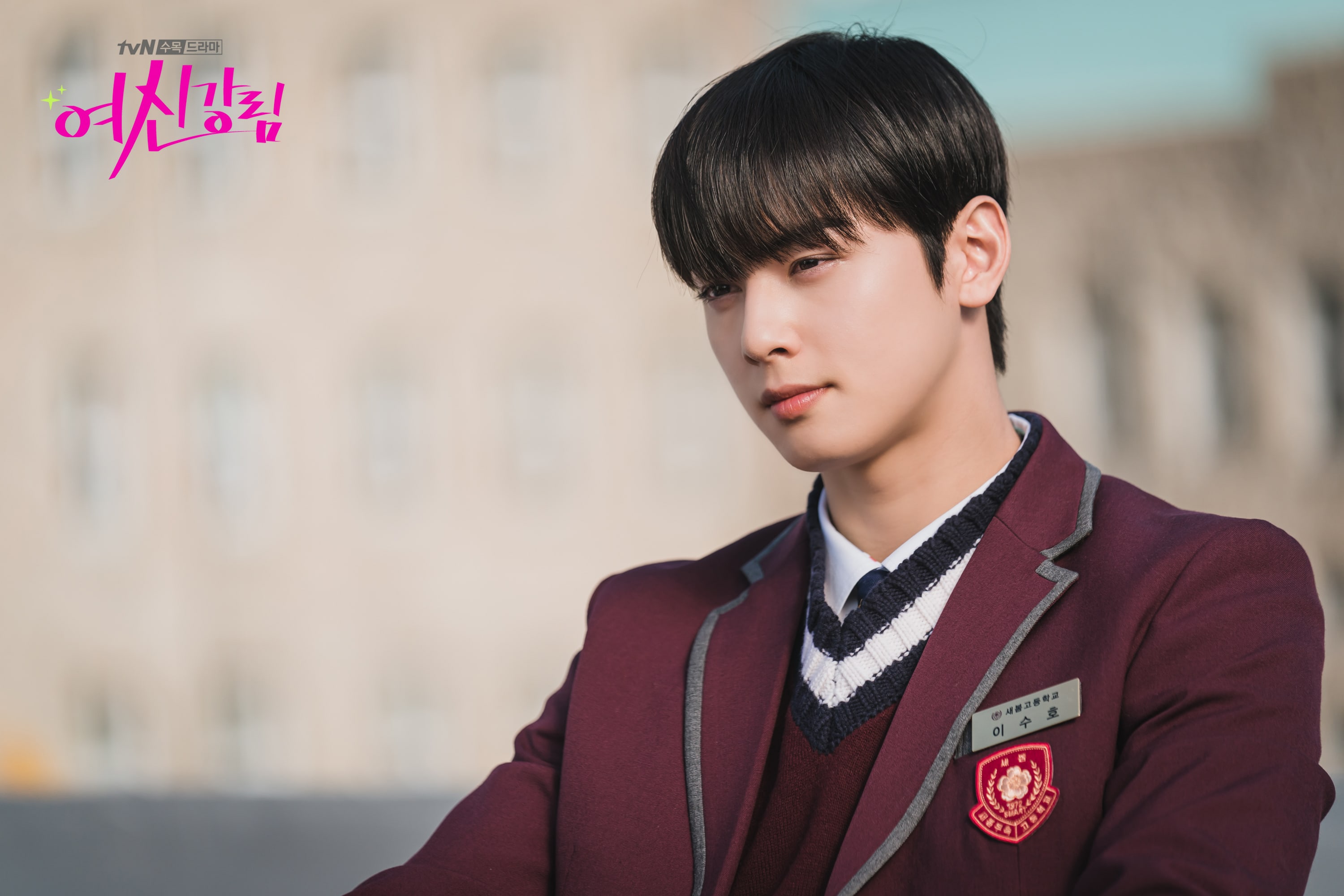 ADVERTISMENT - CONTINUE READING BELOW ↓
The actor:  Known as the "face genius," Eun Woo rose to popularity as the visual of K-pop boy group, ASTRO. He has released studio albums, EPs, singles, and OSTs with his group and some of his own solo songs. As an actor, he is also known for his roles in Gangnam Beauty and Rookie Historian Goo Hae Ryung. Eun Woo was also part of different variety shows and hosting gigs.
Hwang In Yeop as Han Seo Jun
The character: Another handsome and popular student with a bad boy streak, Seo Jun used to be best friends with Suho, but something happened which led to him acting hostile toward his BFF. He gets caught up in Ju Kyung's life and becomes her friend but eventually develops feelings for her.
ADVERTISMENT - CONTINUE READING BELOW ↓
The actor: In Yeop started his career as a runway model before debuting as an actor in the web drama, W.H.Y. (I'm still not over this web drama!). He then starred in other dramas like The Tale of Nokdu, 18 Again, and most recently, Why Her?. In 2021, In Yeop won the Brand Customer Loyalty Award's Best Male Rookie Actor. He also lived and studied in the Philippines!
What I love the most about True Beauty
1. The pure light-hearted fun.
This drama is perfect for destressing. Each character has their own quirks and funny moments without taking away the personal burdens they also carry. The humor is very manhwa-style (usually in Ju Kyung's perspective) with visual effects adding to the hilarity of the scene. And, of course, who can forget the second-hand embarrassment of the "Okay Dokey Yo" scene? I'm still laughing!
True Beauty EP.6 | tvN 201224
2. Ju Kyung's lovely personality.
She's friendly and nice and just wants to be loved and accepted for who she is. It's refreshing seeing her grow and mature throughout the drama. And seeing her start to love herself and realize she is worthy of love is so heart-warming. I can't help but wish happiness for her in all its simple forms! Her reactions in episode one when she got included in group chats and meals with friends almost made me cry.
ADVERTISMENT - CONTINUE READING BELOW ↓
3. Suho and Seo Jun's bromance-slash-frenemy relationship.
One thing I looked forward to is seeing what would happen between Suho and Seo Jun in every episode. Will they fight and bicker? Will they patch things up? Will they give us hilarious moments? Will they finally face their tragic past and heal together? Their relationship was so interwoven and full of layers that watching them was as interesting as seeing the love triangle unfold.
4. The second-lead syndrome brought by Seo Jun.
All I ever want after this drama is for Seo Jun to find his own happiness and for someone to love him the way he deserves. He kept his one-sided feelings for Ju Kyung well, remaining beside her as her friend and being there when she needs a shoulder to lean on. It's heartbreaking and heart fluttering at the same time!
5. The kilig moments between Suho and Ju Kyung.
There's something quite tender about how Suho treats and protects Ju Kyung. And Ju Kyung wears her heart on her sleeve especially when she's around Suho. They're the perfect depiction of young love sharing sweet moments together. Not to mention the fact that Suho has known about Ju Kyung's real self but sees her the same way anyway! Ahhh, my heart!
ADVERTISMENT - CONTINUE READING BELOW ↓
Overall, this is a feel-good drama I would recommend if you're in the mood for something light and fun! There are times when it feels like I wanted the plot to progress faster, especially in the first few episodes and those who are not used to manhwa-style humor would find some scenes over-the-top, but the characters and their interactions will hook you and make you keep watching. Definitely worth a try!
MORE K-DRAMA REVIEWS RIGHT HERE:
'Vincenzo' Is Probably The Best K-Drama I've Ever Seen, Here Are All My *Feelings*
'Our Beloved Summer' Is A Sweet Reminder That Nothing Is More Important Than The People You Love
Trust Us, 'All Of Us Are Dead' Is The *Must-Watch* Zombie K-Drama You Shouldn't Miss