During this time of social isolation, we have Netflix to thank for keeping us entertained. With the likes of Tiger King and Love Is Blind, we're managing to fill all our extra hours at home with a lot of binge-watching.
The latest show to grab our attention is Too Hot To Handle, the dating show which feels like Love Island, Ex On The Beach, and Geordie Shore had a love child.
The premise of the show involves 10 contestants, who are in a luxury villa in Mexico, competing for a $100,000 (approximately P5.07 million) jackpot prize money. The only rules? They have to abstain from kissing, touching each other, and masturbating, or the prize money will drop.
As the show progresses, we see the prize money drop $3,000 (P152,131) every time the contestants kiss, and up to $16,000 (P811,368) when Harry and Francesca spend the night together. At one point, the prize money has dropped as low as $50,000 (P2.53 million), before the pair are given the chance to win back the money they have lost—all $25,000 (P1.27 million) of it.
Eventually, in the final episode, viewers find out how much money the Too Hot To Handle contestants were left with, and what happens to it. So, how much money was left in the final episode, and who won it?
Continue reading below ↓
Recommended Videos
*Spoilers Ahead*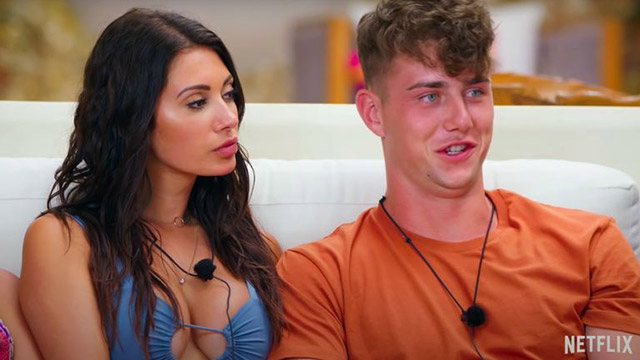 The Too Hot To Handle prize money sat at $75,000 (P3.80 million), and was shared between the remaining 10 contestants. So everyone from Harry and Francesca to Kelz, Nicola, and Chloe took home $7,500 (P380,366) each—something which some viewers were annoyed by.
"Sorry...but anyone else out there really let down by the #TooHotToHandle finale?" one fan wrote on Twitter, while another added, "Worst finale for a reality competition ever #TooHotToHandle."
A third said, "I feel robbed of a winner/ending...This show literally had no purpose then? People couldn't show restraint and were still considered winners? #TooHotToHandle #Netflix."
Viewers were perhaps disappointed that despite some contestants paying no attention to the rules, Lana declared the team's collective growth enough to make them all deserving of the prize money.
***