If you follow Anne Curtis on Instagram, you'll know how often she posts her workouts on Instagram Stories.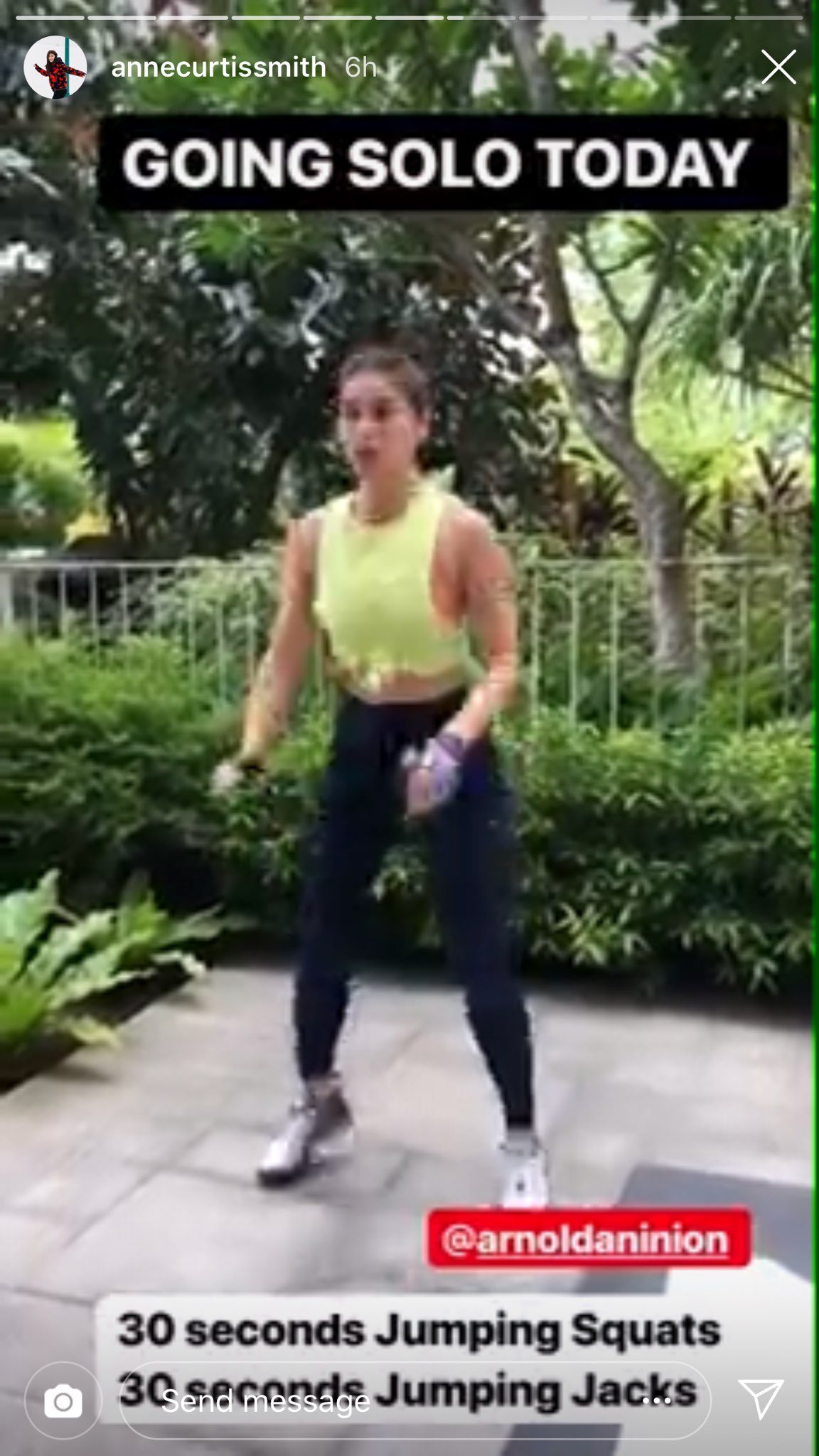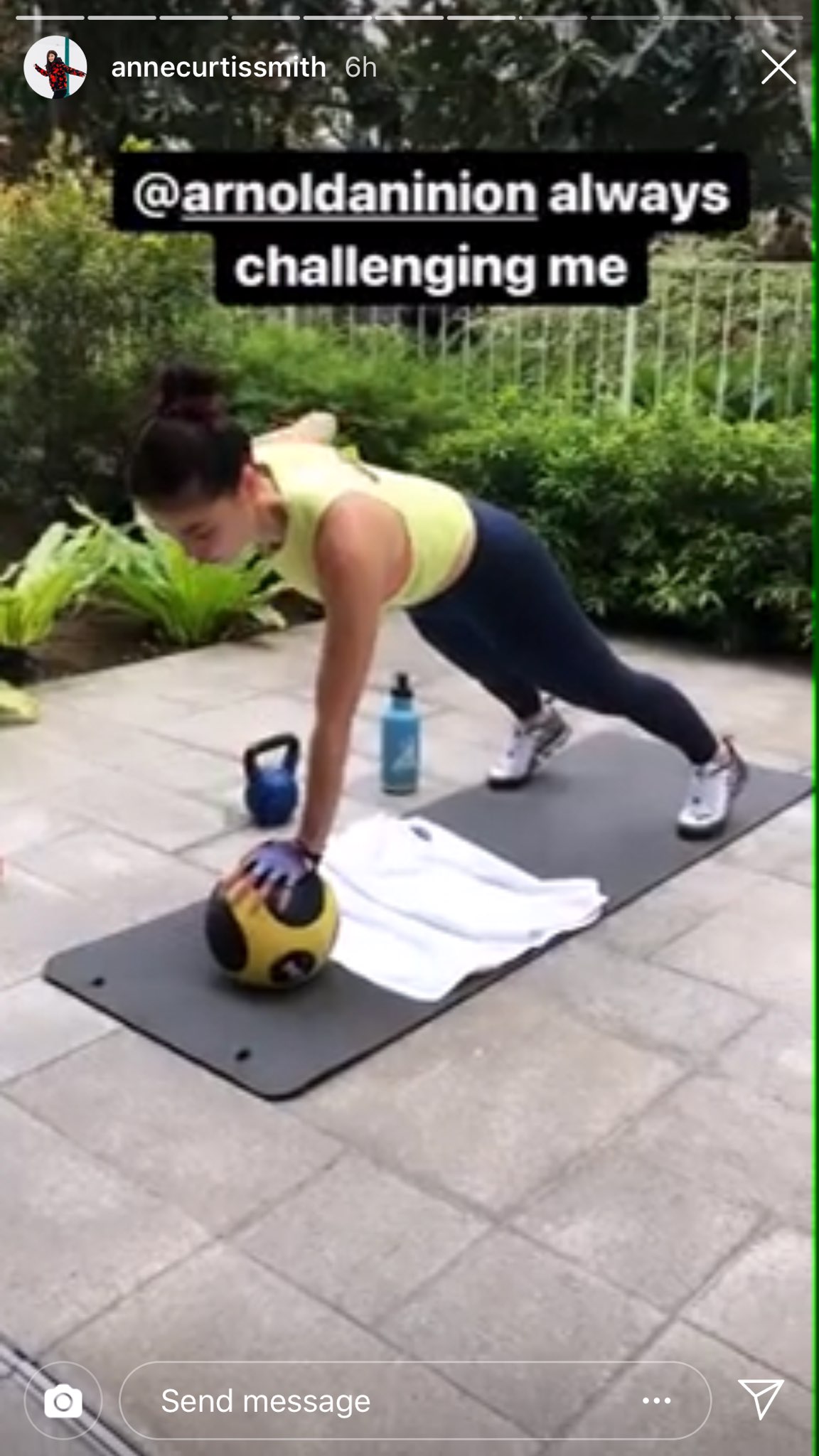 Continue reading below ↓
Recommended Videos
As it is one of her most requested videos, Anne finally shared a short video of her quick circuit workout on May 24 on the popular social media platform.
Anne wrote, "Happy to inspire you guys! Remember we are all a work in progress. Form and strength improve over time. I, myself am still working on it!"
Anne, who recently became the first female recipient of the FPJ Memorial Award, shared the circuit training seen on the video: 10 side single leg planks with elevated shoulder taps, five ab roll out with an EZ bar, and 10 side rear lunges with medicine ball into a front kick.
The actress also promised to post a longer video on her YouTube Channel, but we'll all have to wait until her personal trainer Arnold Aninion opens his gym.
Follow Monina on Instagram.