Have you ever wondered how stars keep their skin healthy despite being exposed to a variety of conditions like strong lighting that comes with their work?
In her latest vlog published on April 1, Kim Chiu shared her skincare routine and how she keeps her skin looking wrinkle and blemish-free. The three-step routine is spread out to three nights to demonstrate the different ways she takes care of her skin.
First, Kim said that she removes her makeup with a skin purifier and alternates between using a rejuvenating soap and a revitalizing cleanser. She finally removes the remaining eye makeup with some baby oil.
On night one, Kim starts off with a clean face and uses a jade roller cooled in the fridge to help shrink the pores. One alternative that she suggests is using an ice cube. She then proceeds to apply a treatment lotion to remove extra dirt. This is then followed by mixing a gel moisturizer and renewal oil for her face and neck to prevent wrinkles. To counter puffiness and darkness around the eyes, she applies an eye cream and tops off the routine with lip balm to counter chapped lips.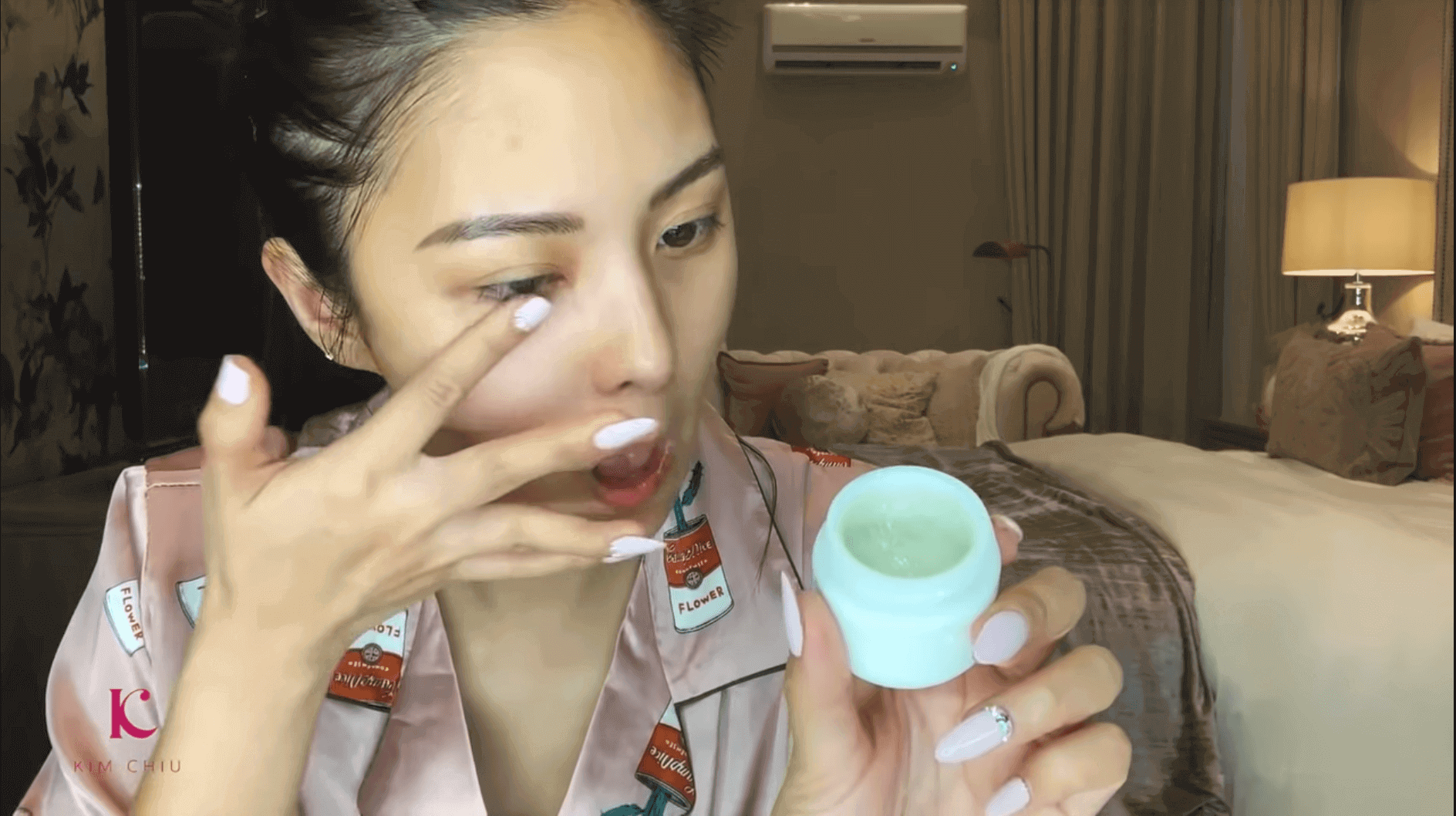 Continue reading below ↓
Recommended Videos
For night two, Kim used a face mask to impart hydration to her skin. She only keeps the mask on between 10 and 15 minutes and allows the serum to dry. In between drying her face, Kim said that you really need to set aside the time to take care of your skin.
Finally, on the third night, Kim said that she uses home remedies like a skin icing technique to help close the pores. She said that heat can open your pores and you have to close them before sleeping to help prevent any breakouts. If her skin does breakout, her other secret is using a frozen egg which she rolls on her skin.
To find out what products she uses and how she applies her skincare routine from night one to three, check out her vlog below:
Follow Monina on Instagram.