Have you heard about Alchemy Of Souls? It's the latest Korean fantasy romance drama by the Hong Sisters, famous South Korean television screenwriters, who are known for their popular dramas like Sassy Girl Chun Hyang, My Girl, You're Beautiful, My Girlfriend Is A Gumiho, Hotel Del Luna, and many others! Since the announcement of the show's airing, K-drama fans have been anticipating it. And just a few episodes in, tvN's Alchemy Of Souls is proving to be one to watch out for.
One of the main cast members is Hwang Minhyun who plays the role of Seo Youl. He is handsome, intelligent, and skilled at martial arts. His visuals really caught the eye of K-drama fans. Some are even claiming that he looks like a mix of Park Seo Joon and Cha Eun Woo. But actually, Minhyun is not new to the entertainment industry. Are you curious about him, too? 
ADVERTISMENT - CONTINUE READING BELOW ↓
Here are eight things about Hwang Minhyun you definitely need to know:
1. Minhyun was born in Busan, South Korea.
His birthday is on August 9, 1995 (turning 27 years old this year)! He has one sister who is older than him. Minhyun was scouted by Pledis Entertainment at the age of 15. He can play the piano and he is also good at writing and composing songs. His MBTI is ESFJ.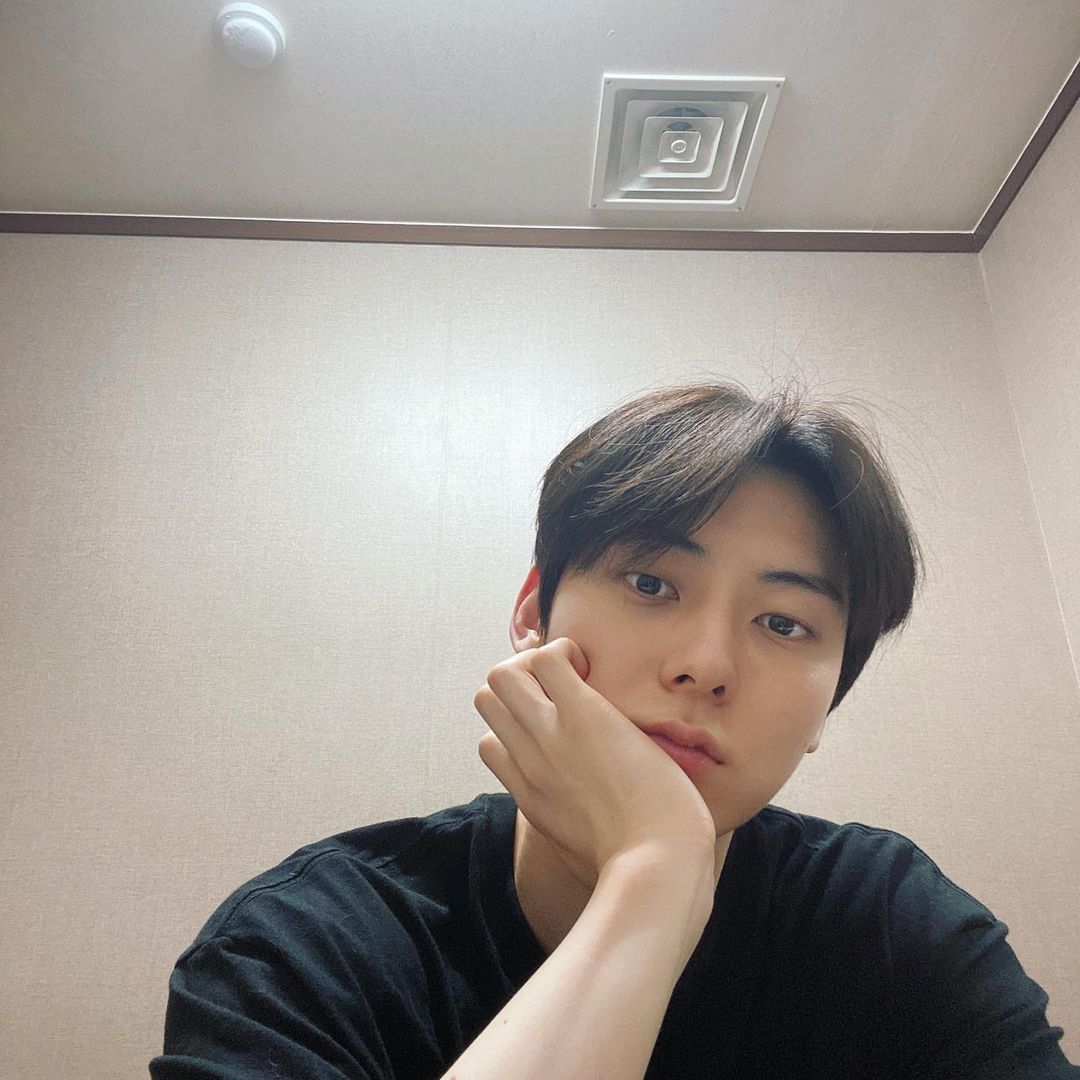 ADVERTISMENT - CONTINUE READING BELOW ↓
Recommended Videos
2. Minhyun is a member of the K-pop boy group, NU'EST.
On March 15, 2012, Minhyun made his official debut as the lead vocalist and visual of the five-membered boy group, NU'EST, which stands for New Establish Style Tempo. Their debut song, "Face" is NU'EST's most-watched music video on YouTube with over 124 million views.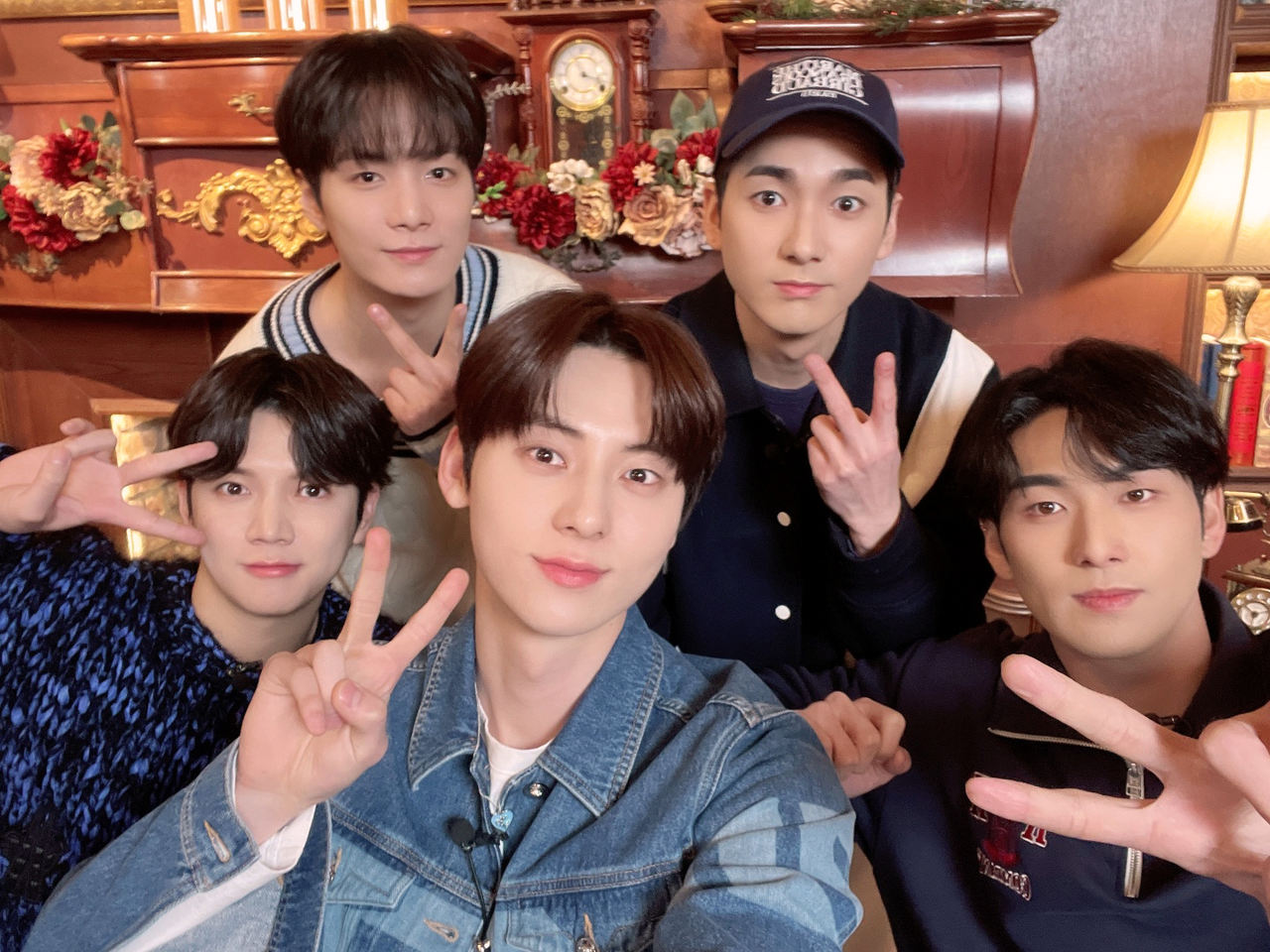 ADVERTISMENT - CONTINUE READING BELOW ↓
The group has released four studio albums, two compilation albums, and eight EPs for the past 10 years they have been active as a group. NU'EST also debuted in Japan and also has two Sub-units; NU'EST M and NU'EST W. The group officially disbanded on March 15, 2022. They also released their compilation album, "Needle And Bubble," as a gift to fans. Watch the music video of the title track "Again" here:
3. Minhyun joined Mnet's K-pop survival reality show, Produce 101 Season 2.
In 2017, along with fellow NU'EST members, JR, Baekho, and Ren, Minhyun joined Produce 101 Season 2 as one of the 101 male contestants. Episode one showed the group members sharing their struggles after six years of being active idols which led them to the decision to join the show. After consistently being in the Top 11 for most of the voting, Minhyun finally ranked 9th out of 11 final members.
ADVERTISMENT - CONTINUE READING BELOW ↓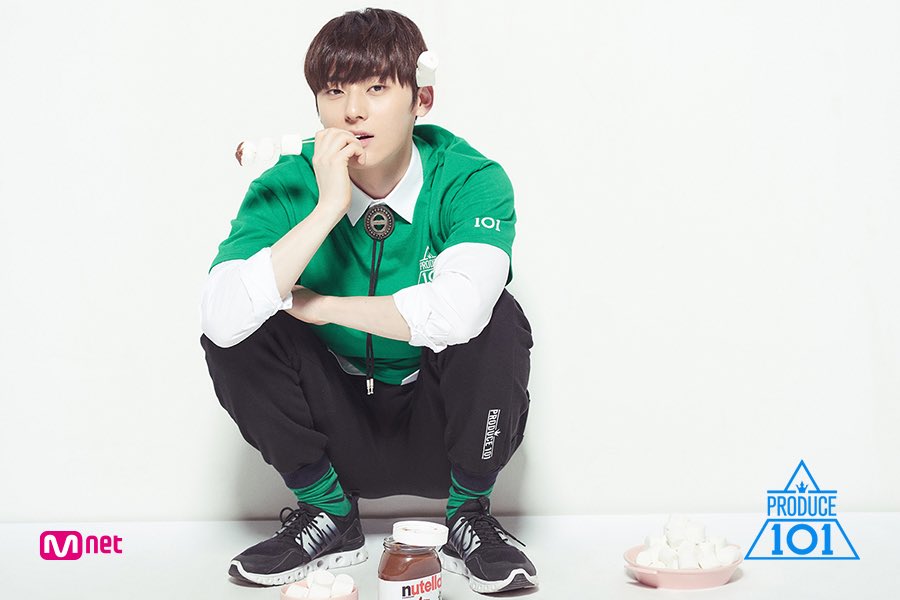 4. Minhyun was exclusively promoted as a Wanna One member for 1.5 years.
Being the only NU'EST member who made it to the final lineup of Produce 101 Season 2. Minhyun became a member of the project group, Wanna One, which had an exclusive contract of 1.5 years. He became the lead vocalist of the group and achieved great success and popularity not just in South Korea but all over the world. Their debut title song, "Energetic" has 156 million YouTube views.
ADVERTISMENT - CONTINUE READING BELOW ↓
After his promotions with Wanna One marked by the group's final concert, Minhyun returned to NU'EST in time for their seventh anniversary special digital single, "A Song For You."
5. Minhyun has also released solo songs.
Aside from group activities, Minhyun released solo songs, too. His digital solo single, "Universe" was the pre-release single of NU'EST's first comeback album as a full group after Minhyun's return, titled "Happily Ever After." He also released "Moonlight" and "I'll Spend All My Days With You" which are OSTs for the webtoon Love Revolution and the K-drama The Red Sleeve respectively. In addition to these, he also worked on several collaborations with other Korean artists.
[M/V] MINHYUN (NU'EST) - Universe
6. Minhyun starred in a Japanese indie movie in 2015.
Along with NU'EST members, Minhyun was part of the cast of "Their Distance" where he played the role of a Korean convenience store employee and college student who falls in love with his co-worker.
ADVERTISMENT - CONTINUE READING BELOW ↓
He was also part of the sitcom, Reckless Family 3, and the JTBC drama, Live On, where he played the role of a high school student and manager of the broadcasting club. Will Alchemy Of Souls be his breakthrough drama? We certainly hope so!
Live On - Official Trailer [INDO SUB] | iQIYI Indonesia
Alchemy Of Souls | Official Trailer | Netflix [ENG SUB]
7. Minhyun is also a musical actor.
In June 2019, it was reported that Minhyun will debut as a musical actor in Marie Antoinette where he played the role of Count Axel von Fersen, a Swedish count who was in love with Marie Antoinette. Despite it being his first musical, Minhyun was complimented by his fellow musical actors. Not to mention he looked so stunning in his costumes!
Hwang Minhyun in Marie Antoinette Musical (Korean)
8. Minhyun was an MC of an Mnet reality show.
Fans definitely can't get enough of Minhyun! In 2019, he, along with fellow NU'EST member JR, was chosen as the MC of Mnet's new reality show, UHSN. 10 female participants from different countries around the world were invited to South Korea for three weeks to experience being a K-pop idol. The MCs watched their videos of the participants getting immersed in Korean culture and gave their reactions throughout the show.
ADVERTISMENT - CONTINUE READING BELOW ↓
9. Minhyun received several awards both with NU'EST and Wanna One.
Over the years, NU'EST has won various awards from different award ceremonies like Asia Artist Awards, Asia Model Awards, Brand of the Year Awards, The Fact Music Awards, Gaon Chart Music Awards, Golden Disc Awards, Melon Music Awards, Migu Music Awards, Mnet Asian Music Awards, Seoul Music Awards, Soribada Best K-Music Awards, Ten Asia Global Top Ten Awards, and V Live Awards.
Wanna One also won different awards from most of these award-giving bodies including Artist of the Year, Album of the Year, Song of the Year, Best Male Group, Bonsang, Song of the Year Daesang, Artist of the Year Daesang, Record of the Year Daesang, and many more.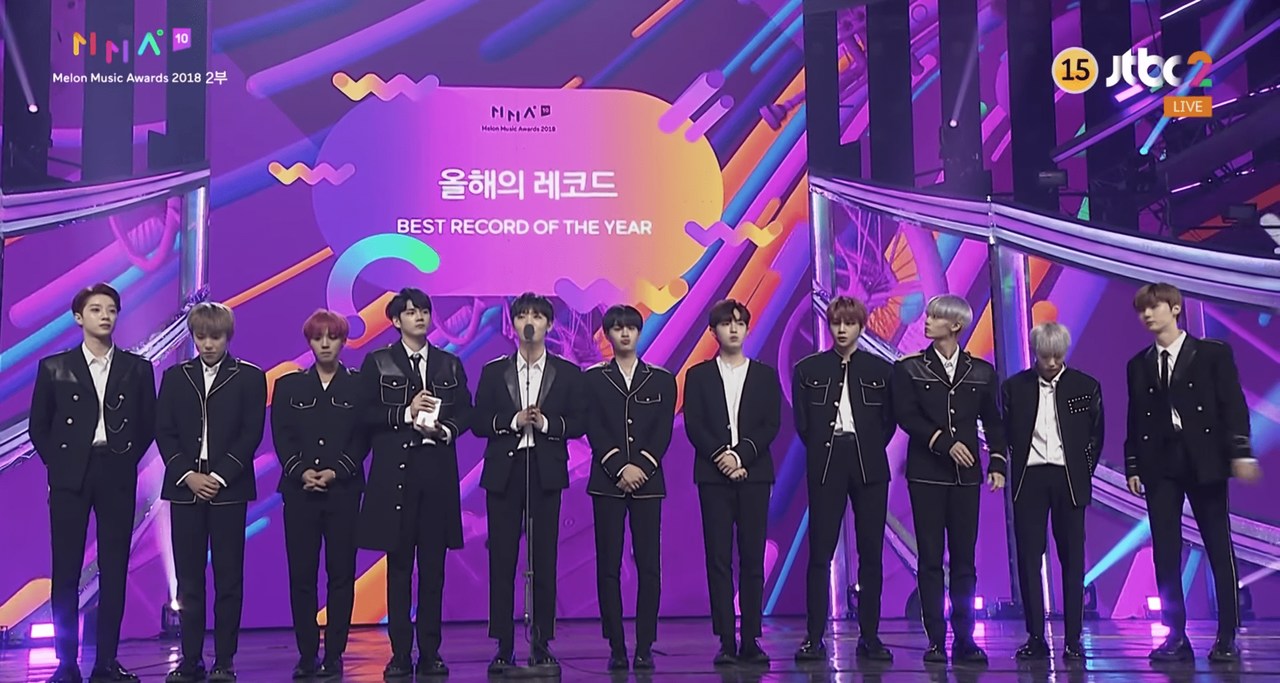 ADVERTISMENT - CONTINUE READING BELOW ↓
10. He has an Instagram account!
Follow Hwang Minhyun on Instagram @optimushwang! Make sure to watch out for more of his projects, and you can see some behind-the-scenes in his IG account.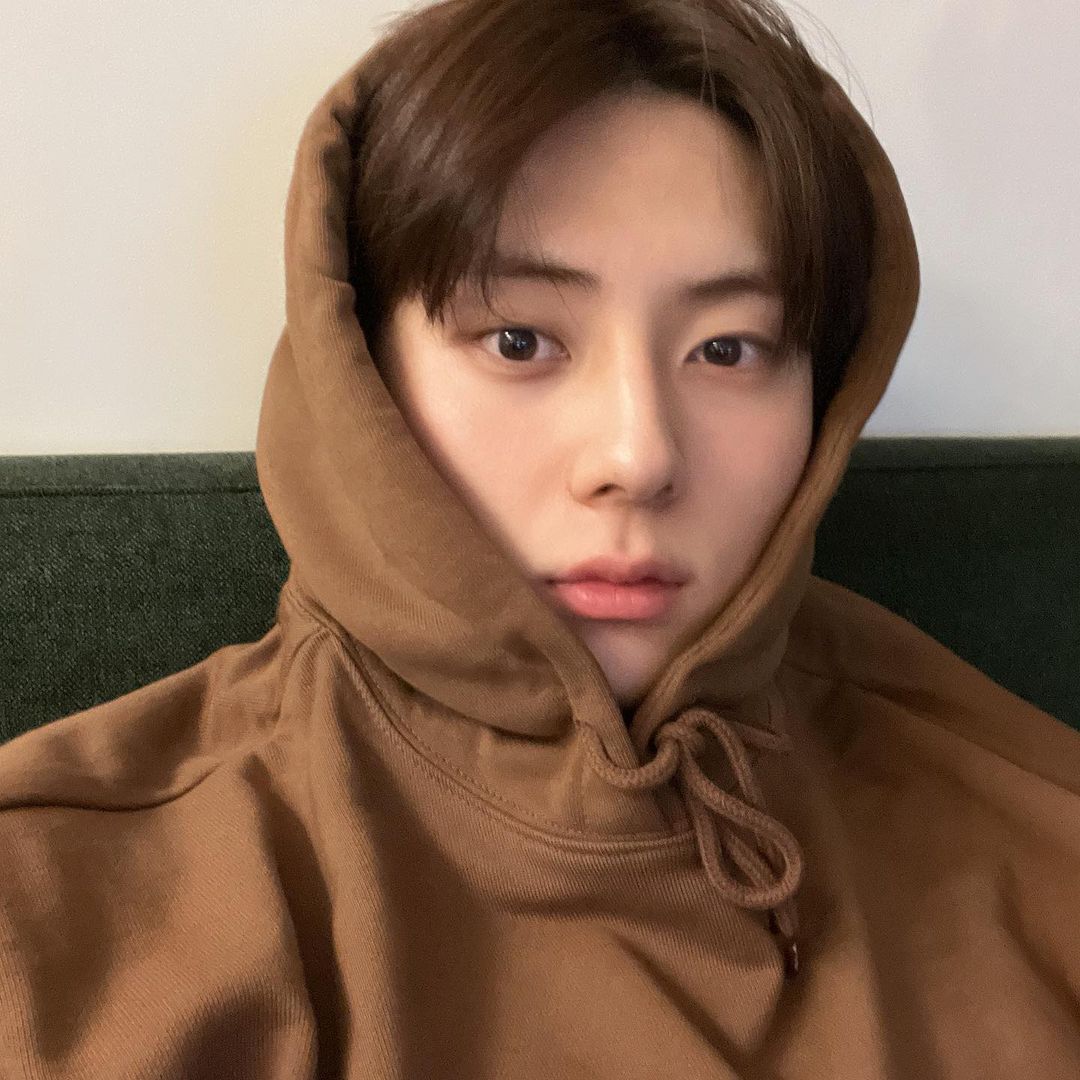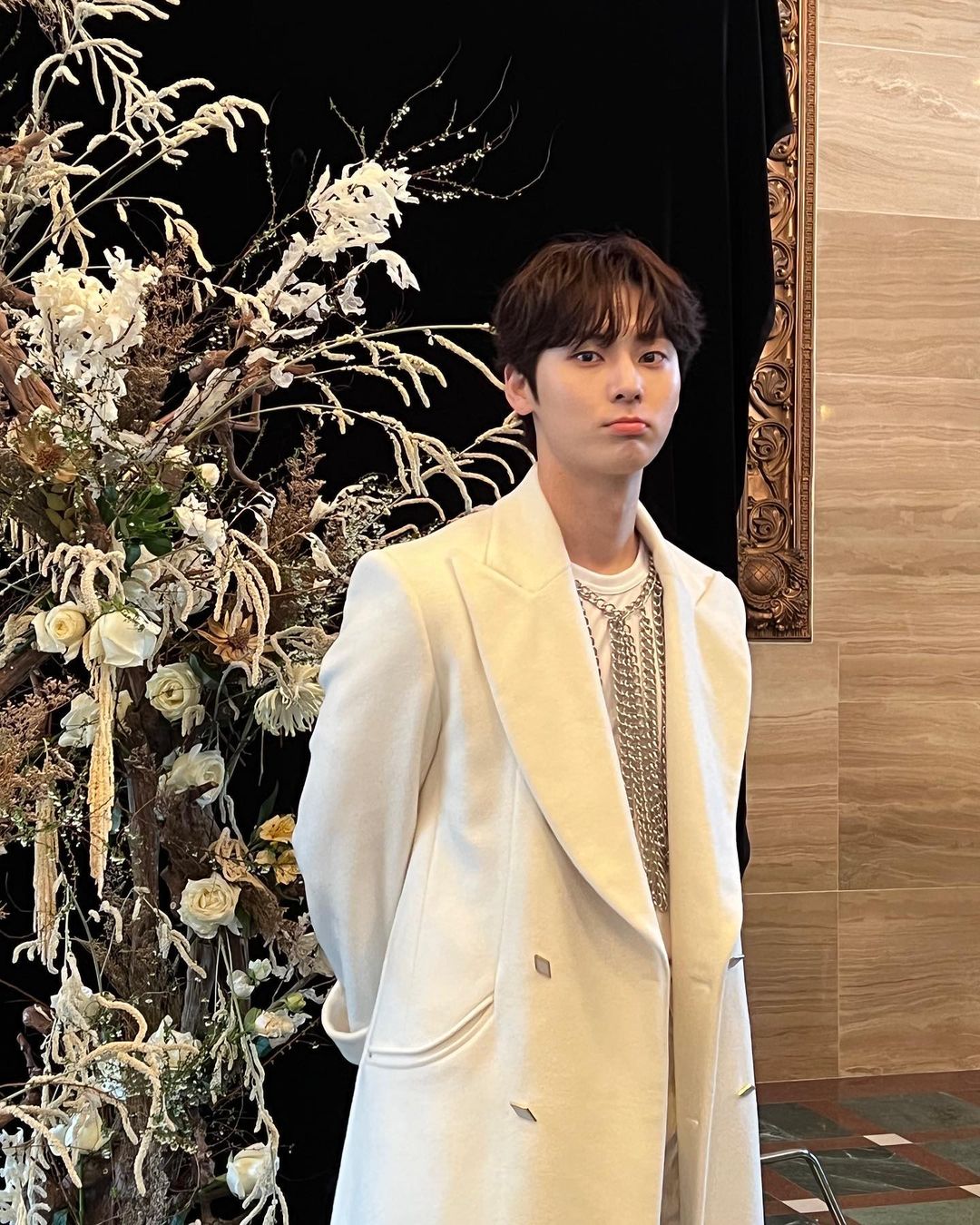 ADVERTISMENT - CONTINUE READING BELOW ↓
GET TO KNOW MORE OF YOUR FAVORITE KOREAN STARS RIGHT HERE:
12 Must-Know Facts About The *Highest-Paid* Korean Actress Jun Ji Hyun
8 Things About Park Shin Hye That You Probably Don't Know Yet 
8 Things You'll Love To Know About 'Squid Game' Actress Jung Ho Yeon
K-UPDATES