Don't you just love it when our favorite K-drama loveteams turn into a real-life couple? Case in point: Reply 1988's Hyeri and Ryu Jun Yeol! They've been together for years now and yes, they're still going strong. <3
You're probably wondering how their love story started so we gathered all the details about their relationship—from the moment they met to their latest date together. Happy reading!
A timeline of Hyeri and Ryu Jun Yeol's relationship
August 2015 - Filming begins for Reply 1988
The iconic K-drama paved the way for Hyeri and Jun Yeol to meet each other. Here, the two played the role of Jung Hwan and Deok Sun, who are childhood friends that grew up in the same neighborhood. They're part of the Ssangmundong Squad, which also includes Taek (Park Bo Gum), Sun Woo (Go Kyung Pyo), and Dong Ryong (Lee Dong Hwi).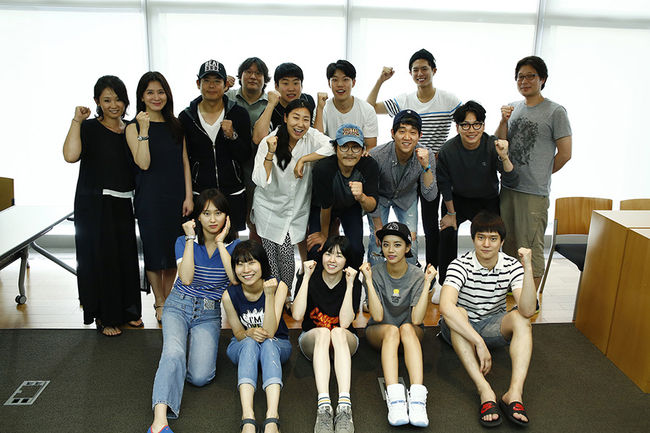 ADVERTISMENT - CONTINUE READING BELOW ↓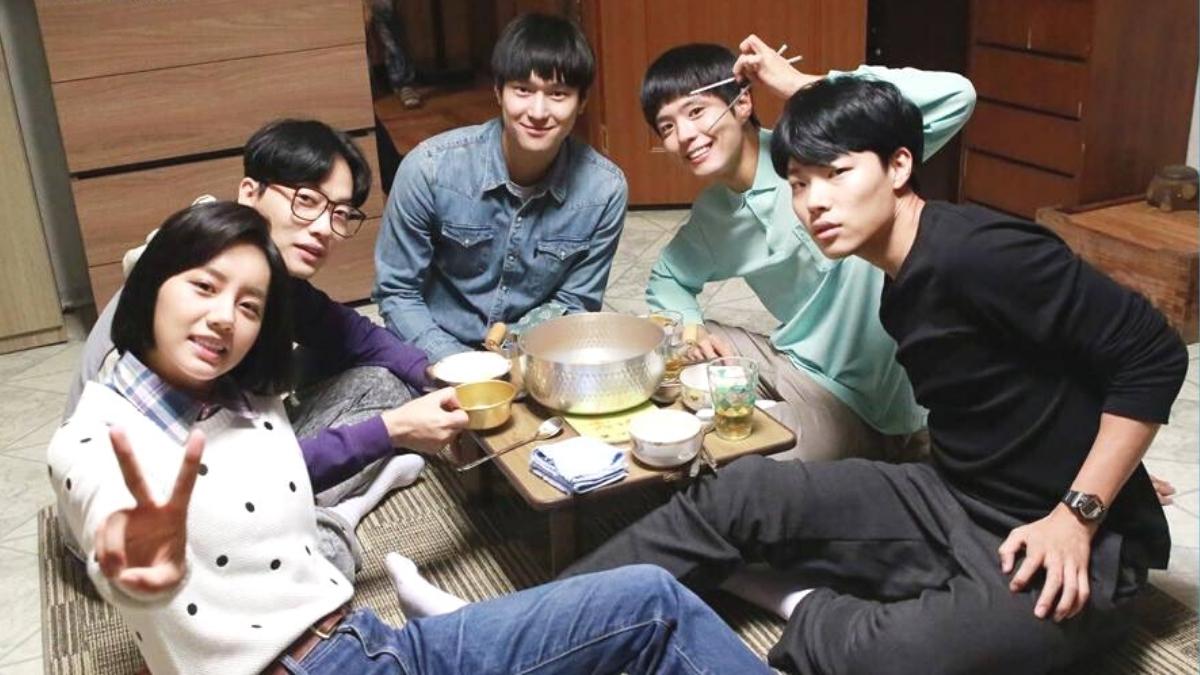 November 2015 - Reply 1988 premieres and an OTP is born
By this time, Reply 1988 fans have already decided what team they're on. Jung Hwan and Deok Sun's shippers were extra thrilled when tvN uploaded a kilig scene from the drama, which has 5.7 million views as of writing!
December 2015 - Hyeri and Ryu Jun Yeol wrote comments on each other's Instagram posts, Ryu Jun Yeol uploads a photo of him and Hyeri
Definitely an interaction we didn't expect but we truly love! On December 17, Jun Yeol posted a photo of him from a magazine shoot, and Hyeri made fun of it by saying "Who is this?" in the comments section. LOL!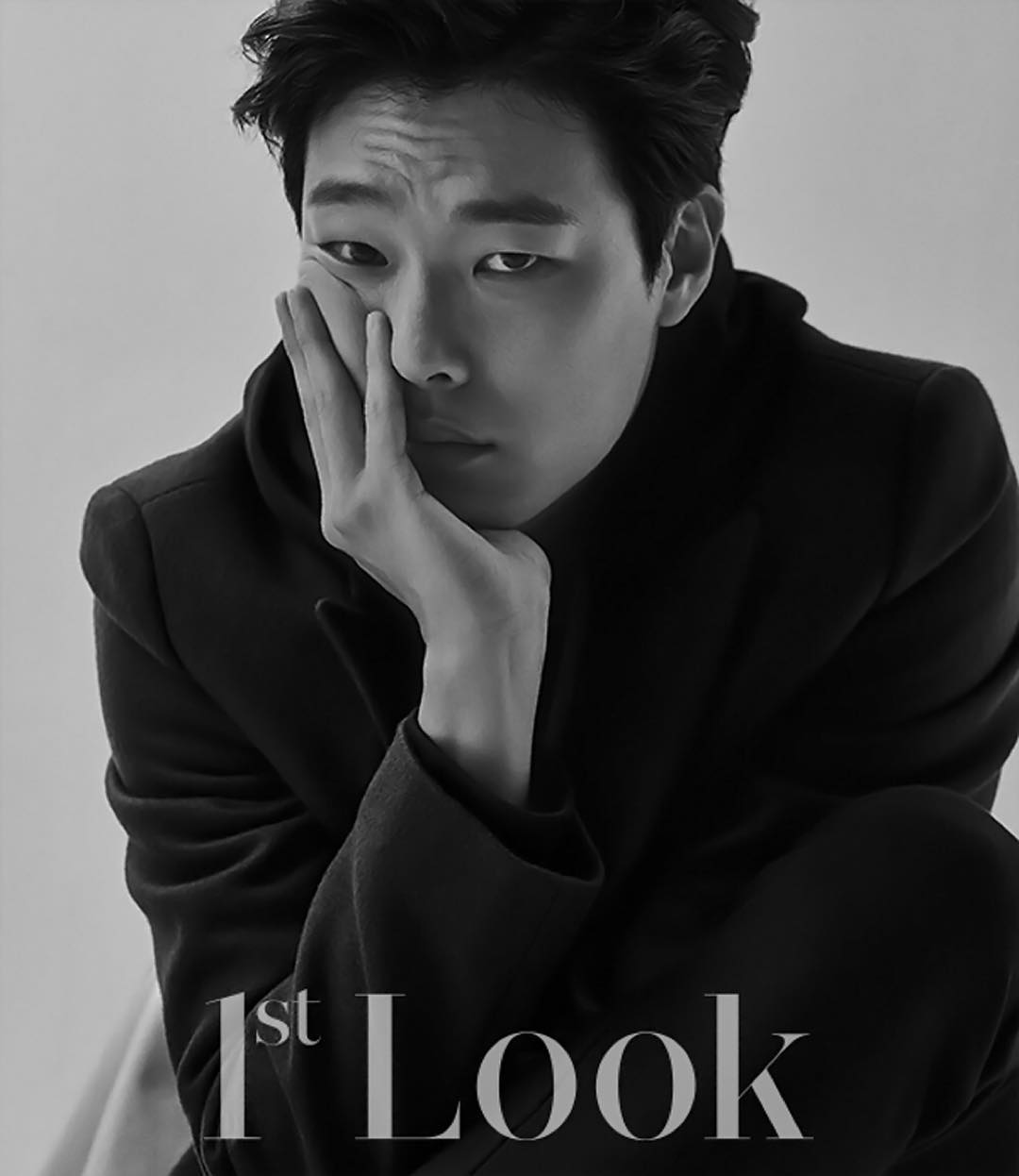 ADVERTISMENT - CONTINUE READING BELOW ↓
Jun Yeol didn't waste a chance to do the same on Hyeri's Instagram post, where she channeled her inner Audrey Hepburn! He also wrote another comment on Hyeri's photo and said: "Ah~ Duk Sun~." Yieeeee, diyan 'yan nagsisimula!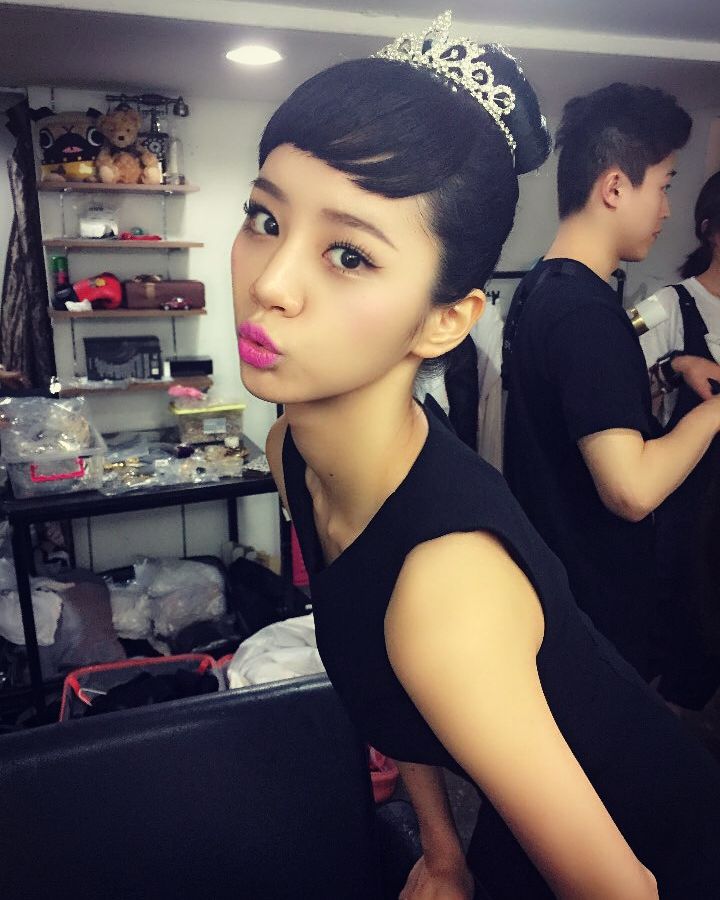 In the same month, Jun Yeol took to Instagram and uploaded a Reply 1988 still with the caption: "Dear Deok Sun." *coughs*
ADVERTISMENT - CONTINUE READING BELOW ↓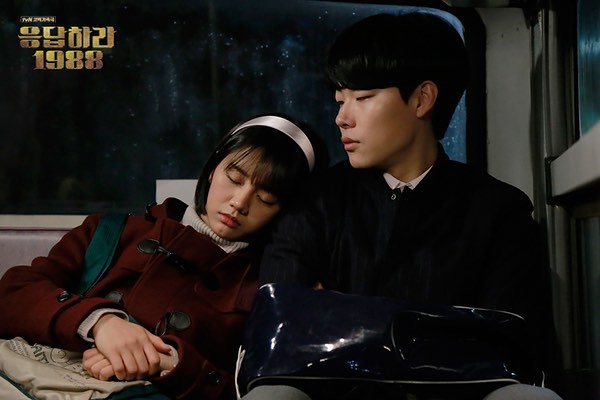 January 2016 - Reply 1988 airs its final episode, Hyeri and Ryu Jun Yeol shares photos with the cast members
Reply 1988 may have already ended but not our kilig for the two! On January 10, Jun Yeol shared a photo of the Ssangmundong Squad and said "We loved, love, and will love each other." Noted, Jun Yeol! ;)
ADVERTISMENT - CONTINUE READING BELOW ↓
Hyeri also took to Instagram and posted pics with her co-stars, and one of them was with Jun Yeol. Her caption reads: "Now it's goodbye...Kim Jung Hwan."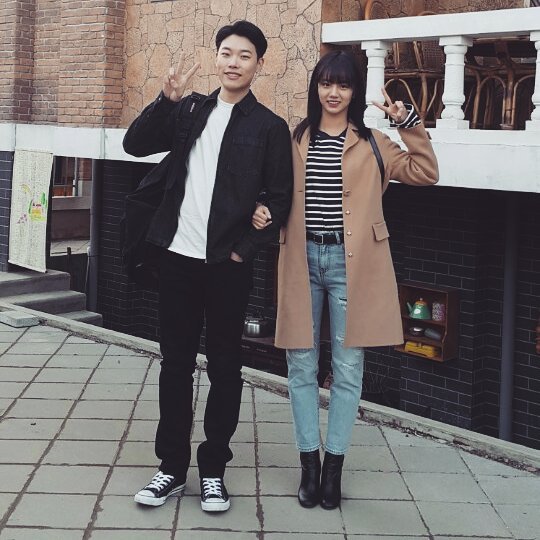 Fans of the two were *really* blessed this month because Jun Yeol mentioned Hyeri during a V app broadcast! He said that she cried buckets when they were filming episode 18 of Reply 1988, aka the unforgettable confession scene. "While she was preparing to act as Deok Sun, she also personally felt like she was saying goodbye to Jung Hwan. She probably felt like she wouldn't be able to interact with Jung Hwan in the future, and she cried a lot because of it. She cried to the point where we weren't able to continue filming." Awww! :(
ADVERTISMENT - CONTINUE READING BELOW ↓
If you think the kilig stops there, Jun Yeol gave us another nakakalokang revelation! In an episode of Entertainment Weekly, the host asked him which actress he'd like to work with in the future. Jun Yeol responded with..."One more with Hyeri." *types random letters because of too much feels* He explained that he was heartbroken in his role as Jung Hwan, and he would like to be "confident this time." *SCREAMS LOUDER THAN I SHOULD*
February 2016 - Ryu Jun Yeol shares his thoughts about starring in We Got Married  with Hyeri
ICYDK, We Got Married is an OG variety show where Korean celebs are paired up—they do things as a couple and get ~married~. When asked if he wants to appear in the said program with Hyeri, Jun Yeol said in an interview that she's close with her and everyone loves Hyeri's sunny personality. BUT, he recommends Bo Gum to appear in We Got Married with her because he thinks "many people are curious what their married life would be like, anyway" (a reference to Reply 1988's ending). Taek and Deok Sun stans, please all rise!
ADVERTISMENT - CONTINUE READING BELOW ↓
March 2016 - The Reply 1988 cast holds a concert in Seoul
To show their gratitude to the drama's supporters, the cast of Reply 1988 organized a concert at Kyunghee University where they talked about their experiences. Some of them also performed on stage! Our Hyeri and Jun Yeol did a little dance for the fans. <3
During the event, you will also see how they hold hands ~differently~. And the way they look at each other is just....
April 2016 - Hyeri describes how Ryu Jun Yeol helped her film a Reply 1988 scene
Our Hyeri sat down as a guest in Happy Together 3 and she was thankful to Jun Yeol for helping her in a specific scene. "I was worried if the viewers would be as sad as I would be during the crying scene, so I was wondering if I could get any tips or know-hows. So I called Ryu Jun Yeol two days before the shoot. We weren't that close back then so I had to pick up the courage to call him. I asked if he could come out to the office and he came gladly without hesitation. He taught me the best." Let me repeat, Jun Yeol VISITED HYERI WITHOUT ANY HESITATION TO HELP HER. Omo!
ADVERTISMENT - CONTINUE READING BELOW ↓
October 2016 - The Reply 1988 cast are reunited, Hyeri and Jun Yeol wins an award
On October 8, our Dong Ryong, aka Lee Dong Hwi, took to Instagram and posted a photo of him with his co-stars namely Hyeri, Jun Yeol, and Lee Min Ji. Two days after, the Reply 1988 cast members attended the tvN10 Awards where Hyeri and Jun Yeol took home a trophy. I think we replayed that part where they hugged tight so many times. HEEEEEELP.
Of course, they didn't forget to take a photo together to ~capture~ the moment: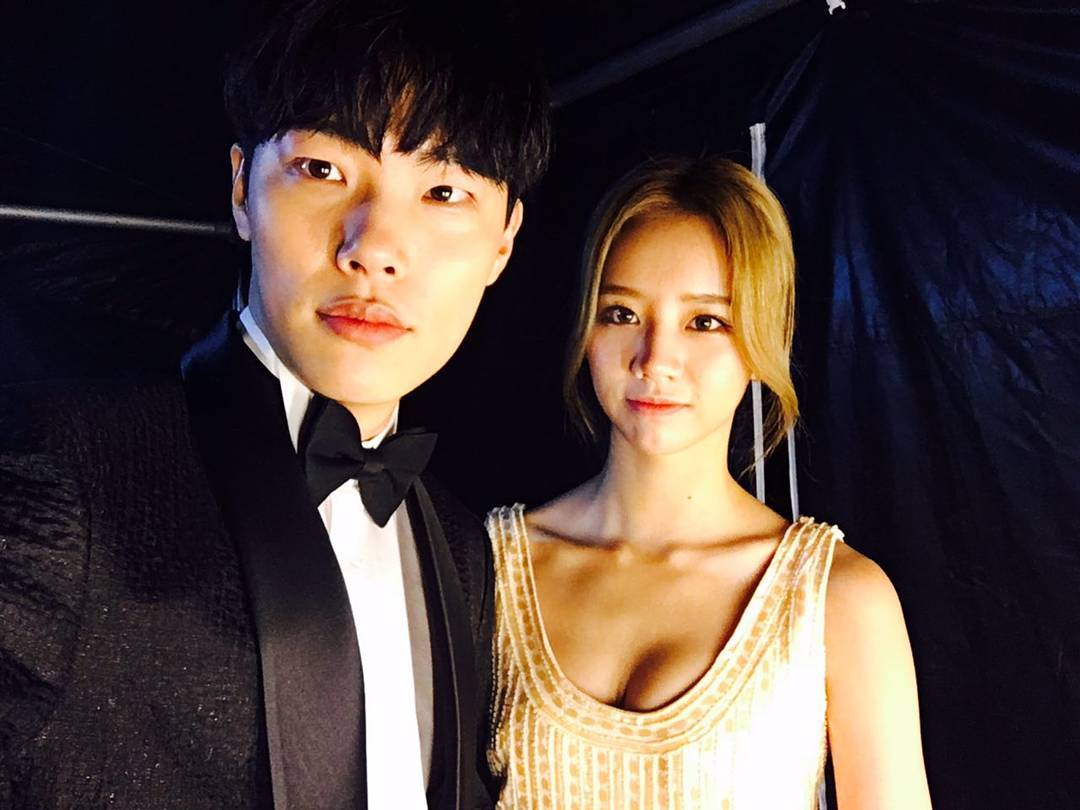 ADVERTISMENT - CONTINUE READING BELOW ↓
April 2017 - The Reply 1988 cast are reunited again
It's another Reply 1988 reunion and this time, the squad is complete! Joining the Ssangmundong Squad are Ahn Jae Hong and director Shin Won Ho. Here's their group photo as seen on Hyeri's IG account: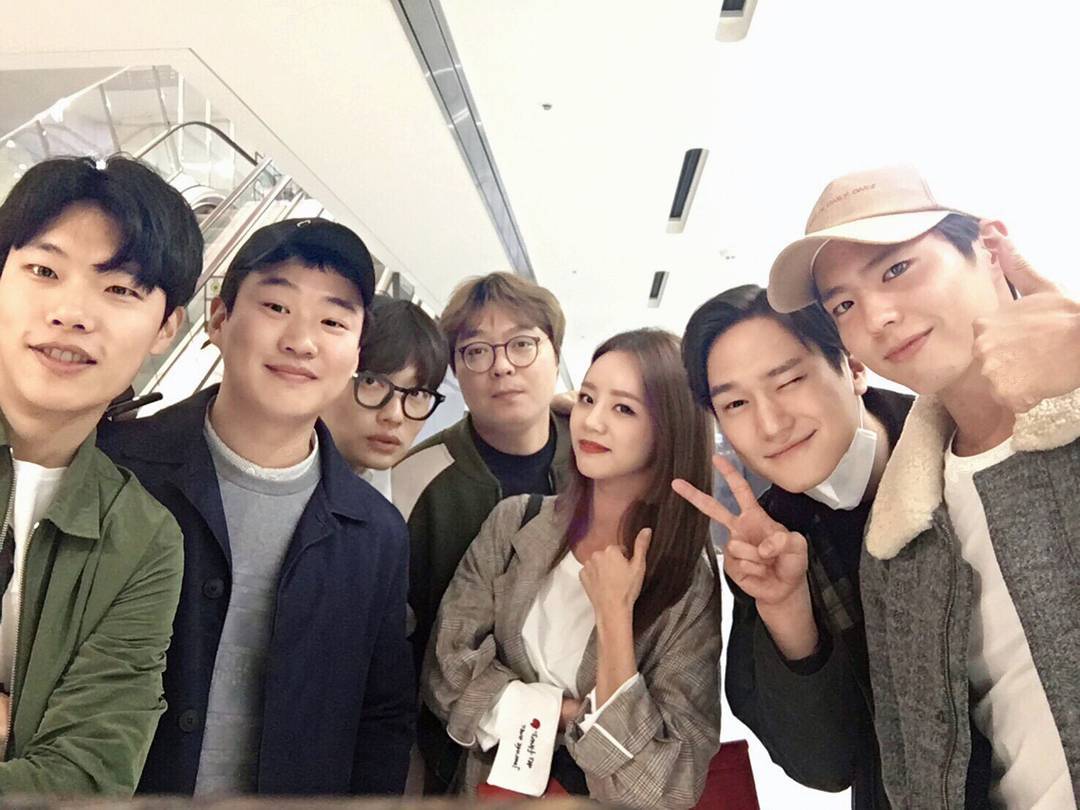 August 2017 - Hyeri and Ryu Jun Yeol are confirmed to be dating
The moment we are all waiting for is finally here! On August 16, Jun Yeol's agency stated that the two are in a relationship and they "progressed from being friends to a couple." Hyeri's entertainment label also confirmed the news. YAY! On the other hand, Dispatch reported photos of them having a sweet date by the lake. 
ADVERTISMENT - CONTINUE READING BELOW ↓
Did you know that no one from the Reply 1988 cast had any idea about them dating? Go Kyung Pyo revealed this in an interview and mentioned that they were shocked! At the same time, he's really happy for them. In fact, he relayed his thoughts about Hyeri and Jun Yeol in an episode of Entertainment Weekly. "I support the love of the two of them, who think of only each other," he said.
May 2018 - Ryu Jun Yeol mentions Hyeri in a press interview
To promote his new movie, Believer, Jun Yeol was asked by the press about this project. He mentioned that Hyeri hasn't watched it yet, but he's "curious on how she will react." Regarding his previous movie, Little Forest, they also questioned Hyeri's reaction to which Jun Yeol cutely answered: "I'm not sure. I'll have to call her and ask if she's seen it." <3
ADVERTISMENT - CONTINUE READING BELOW ↓
Nov 2019 - Hyeri describes her relationship with Ryu Jun Yeol
Our girl sat down for an interview and when she was asked how their relationship is like, Hyeri responded: "Although we're busy, we're happily dating. I think I meet him as much as I meet the Girl's Day members." (Fun fact: Aside from acting, Hyeri is also a K-pop idol!) She also explained more about them as a couple: "I debuted first in the entertainment industry and I think he enjoyed Sun Shin and Miss Lee. Whatever he says, I tend to keep it in mind. It depends, but sometimes he's cold and sometimes he's warm."
March and April 2021 - Hyeri and Ryu Jun Yeol posts photos with the same background
The couple was pretty lowkey in 2020 and we were surprised when they uploaded photos on their IG accounts that look as if they were together! Fans speculated that Hyeri and Jun Yeol went on a date because of their pics and well, we couldn't agree more. Jun Yeol posted on March 31 while Hyeri uploaded hers on April 12. We saw what you did there, our Deok Sun and Jung Hwan! Here, see it for yourself:
ADVERTISMENT - CONTINUE READING BELOW ↓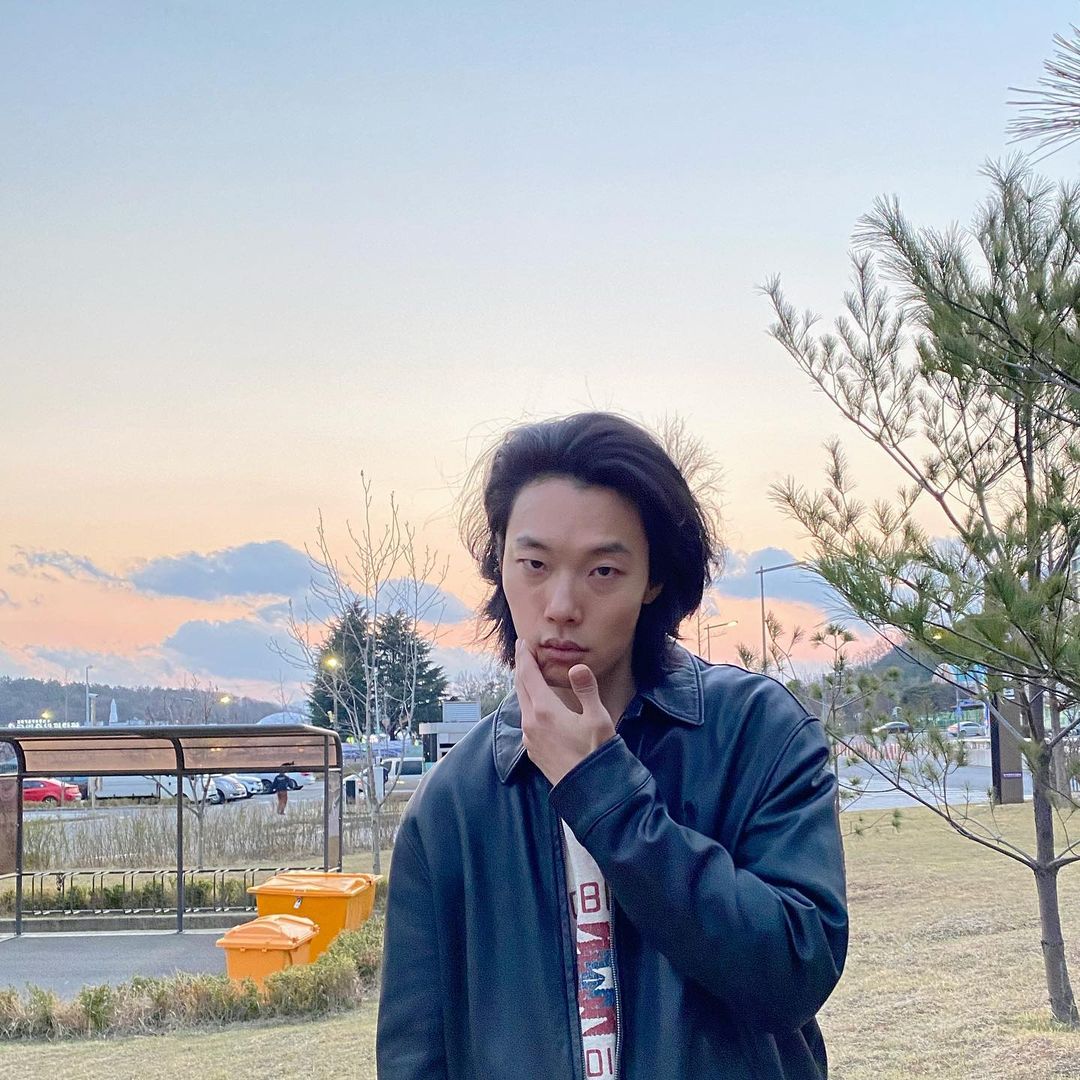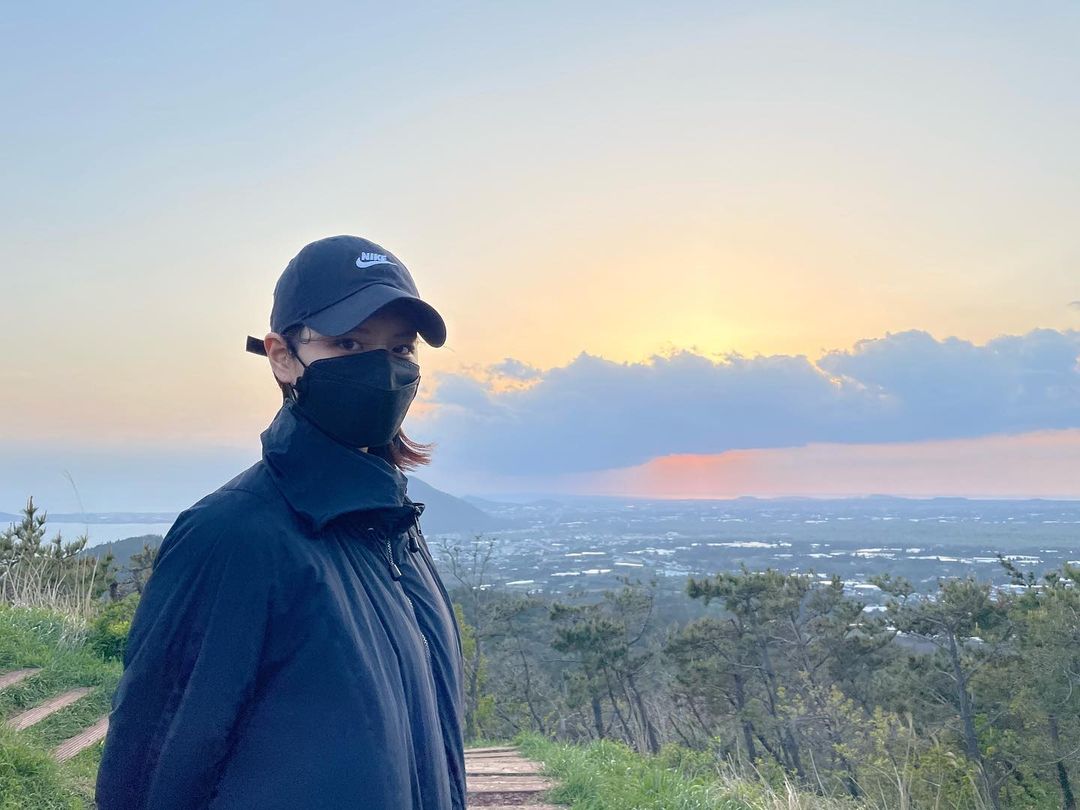 ADVERTISMENT - CONTINUE READING BELOW ↓
June 2021 - Hyeri and Jun Yeol are seen on a date
Recently, Hyeri and Jun Yeol were wrapped in breakup rumors but they shut them down when a photo of them on a date surfaced online. This just means that our ship is smoothly sailing, you guys!
May your relationship last for a long, long time, Hyeri and Jun Yeol!