There's no doubt that All Of Us Are Dead is Netflix's latest hit drama and there's data to prove that: A few days after its release, the zombie series has already reached the top spot on Netflix charts not only in the Philippines but also in other countries! Since our ~tradition~ is to bring you interesting trivia about our new favorite shows, we're here to report about All Of Us Are Dead's filming location—and it's something that will blow your mind.
Adapted from the webtoon of the same name, the drama revolves around a group of students and their survival during a zombie outbreak. Unlike other zombie-themed shows, this one focuses on the younger generation and is set on a school campus.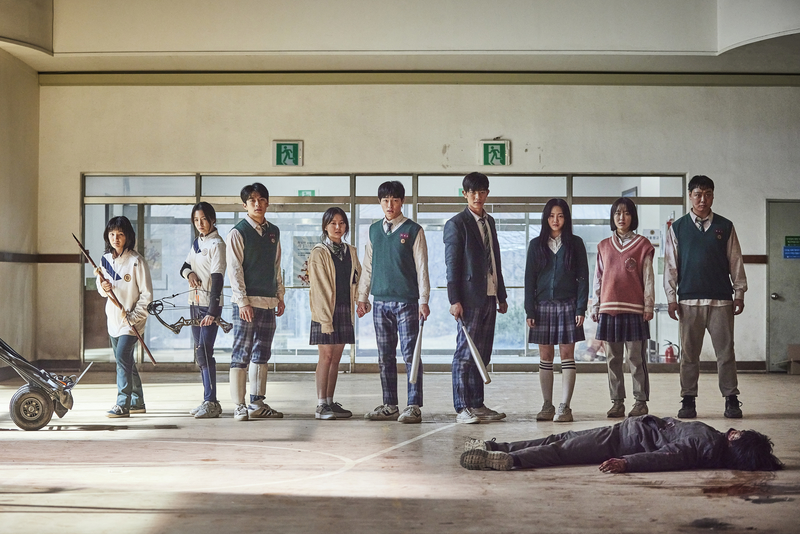 Although there are some scenes that were filmed in a neighborhood, a big chunk of the story took place in an academy. It became the ground zero for the zombie virus outbreak and played an important part until the end of the show.
ADVERTISMENT - CONTINUE READING BELOW ↓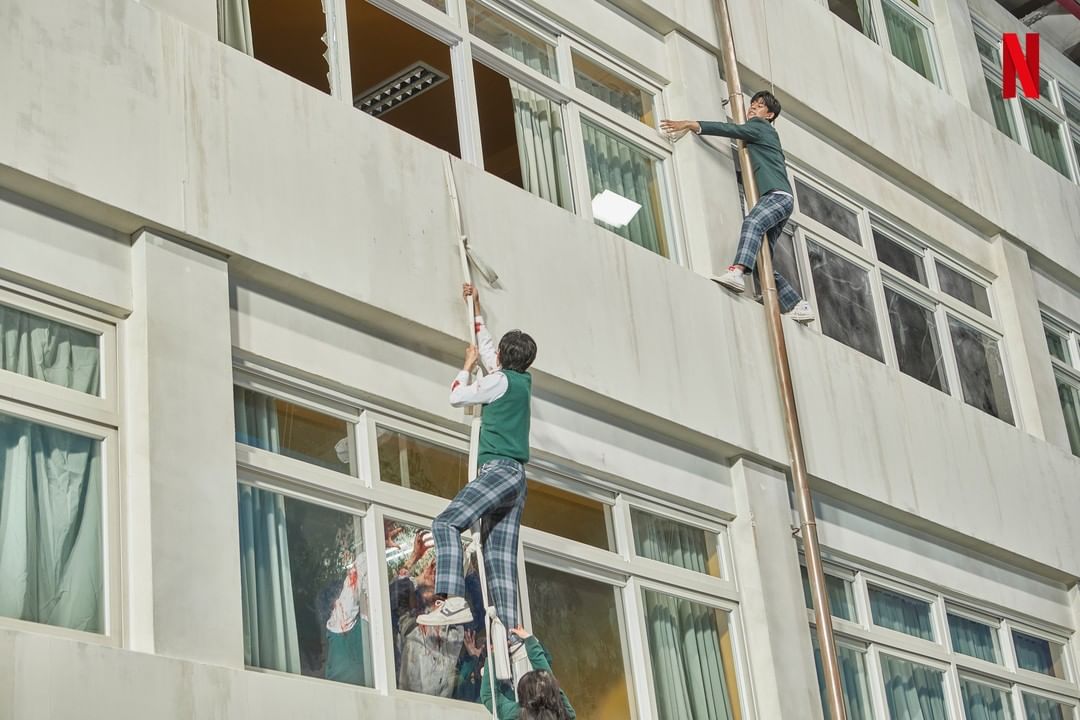 The school featured in All Of Us Are Dead is called Hyosan High School and the building was actually constructed just for the series! According to director Lee Jae Gyu, the goal is not only to entertain the viewers but also to make them think about the situations (like running away from your friend who turned into a zombie). To achieve this, they needed a space where they can keep an eye on the small details (such as the lighting and color). That is why they decided to build the set from scratch.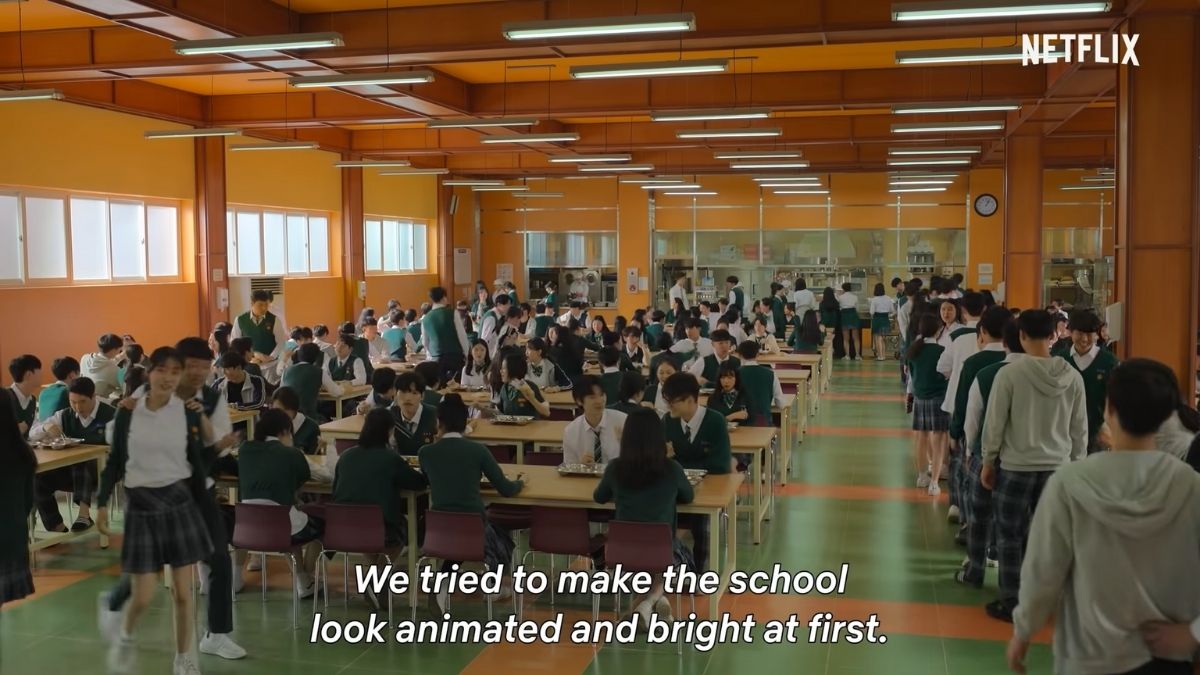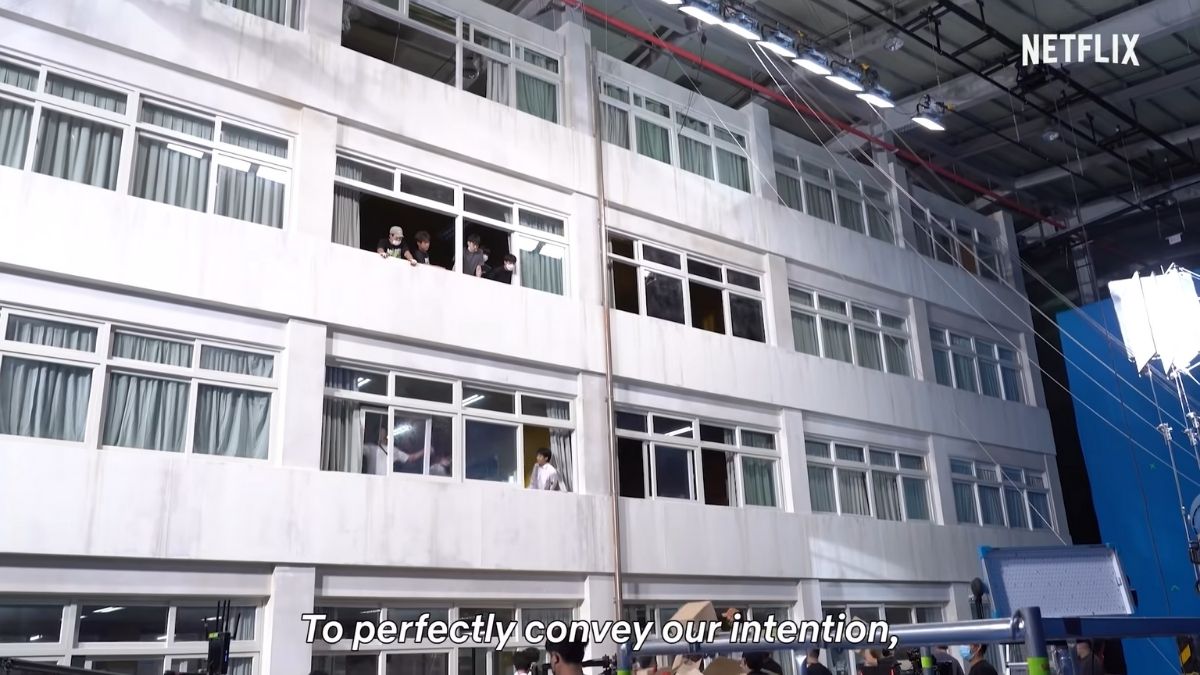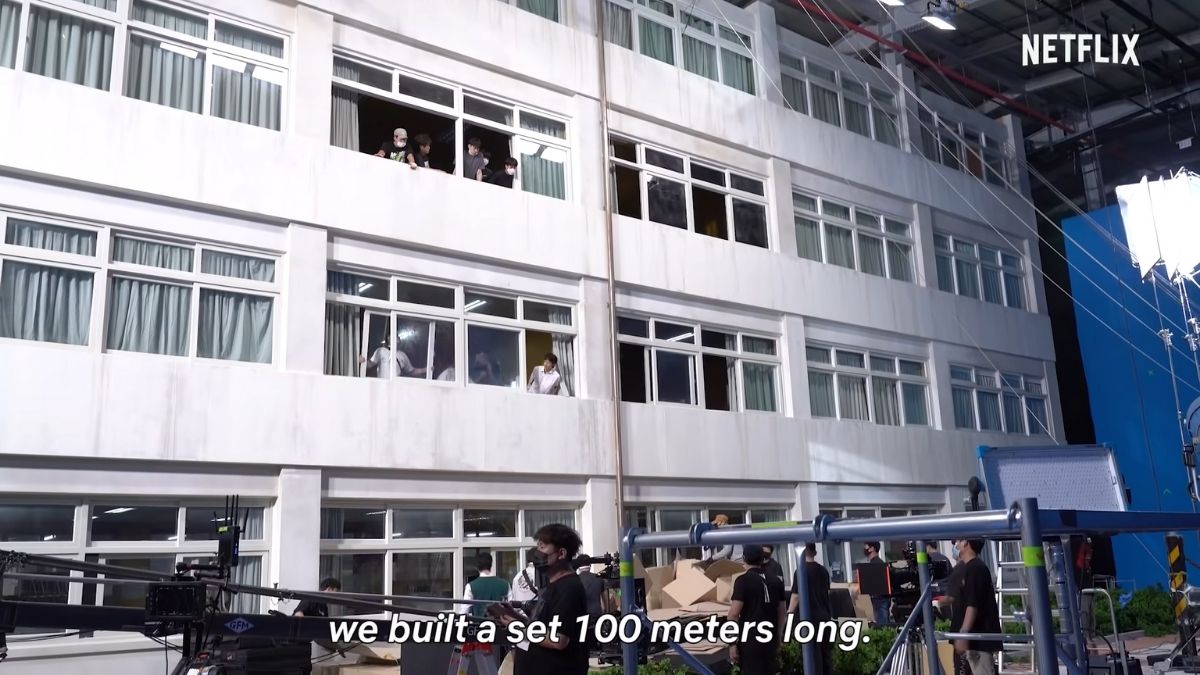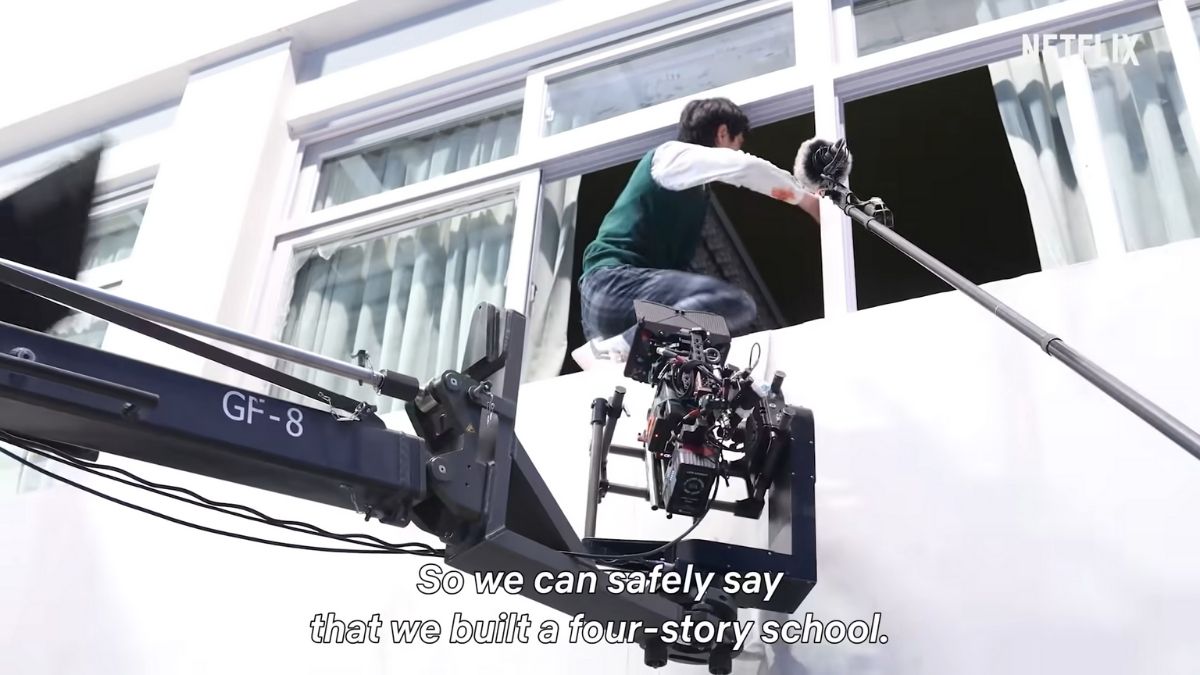 ADVERTISMENT - CONTINUE READING BELOW ↓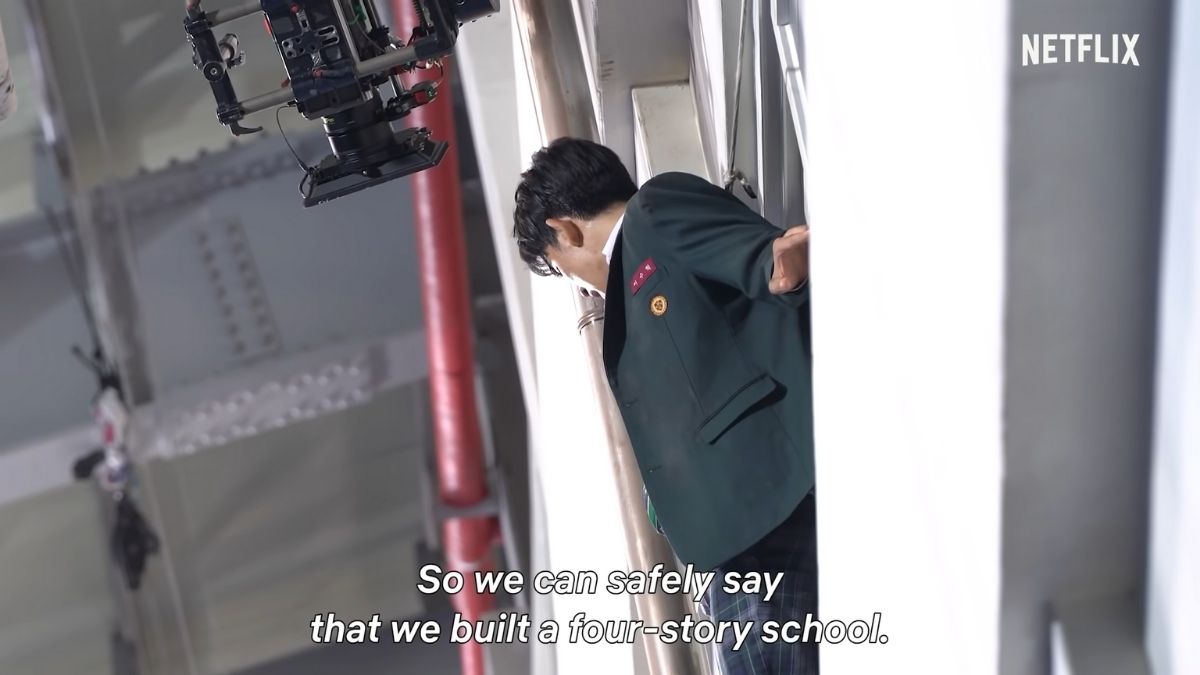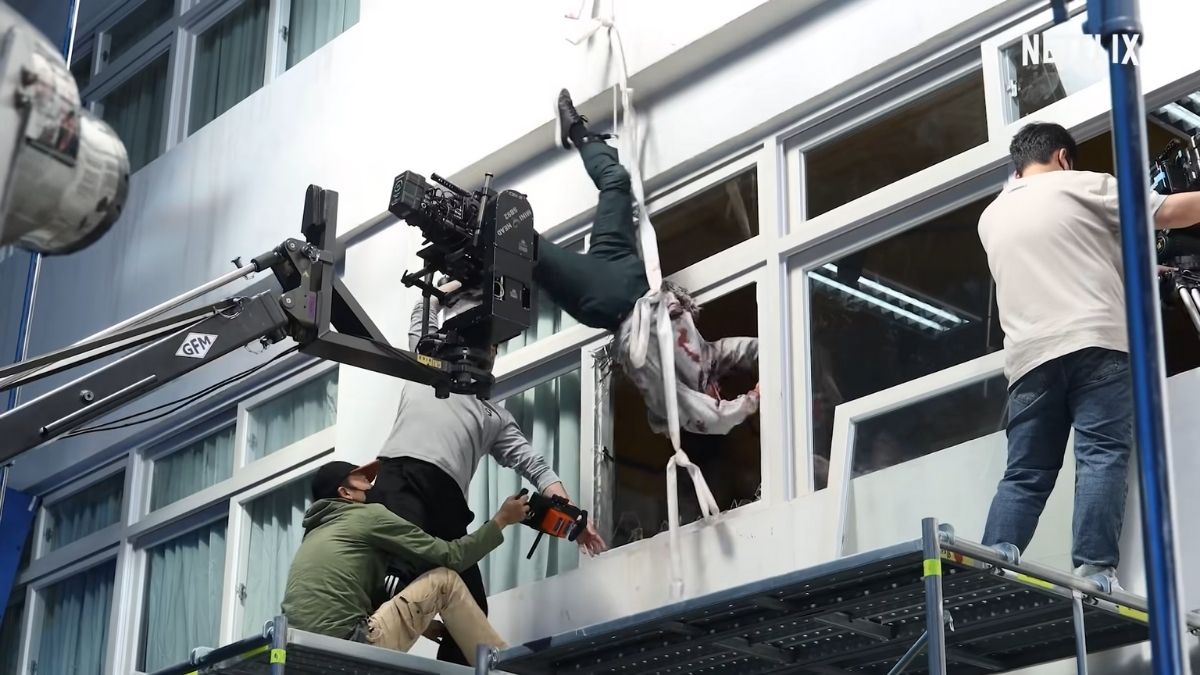 During the drama's press con, director Lee Jae Gyu also mentioned the importance of the filming location when it comes to this genre. He highlighted that the school is a cast member itself: "There's a lot of blood and that's why I felt we needed a set of our own. When we looked into the set, it was like one hundred meters wide. It was basically like a four-story school building inside the set and we would just be there all the time. So it felt like we were really going to school, but a really gloomy school."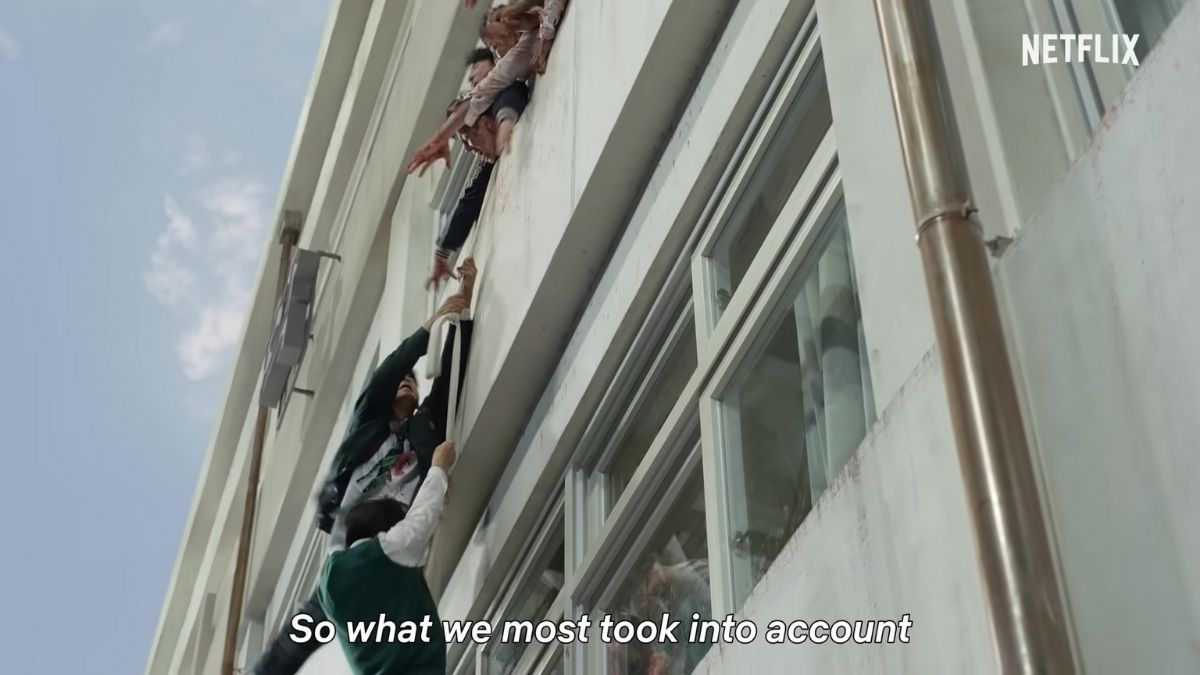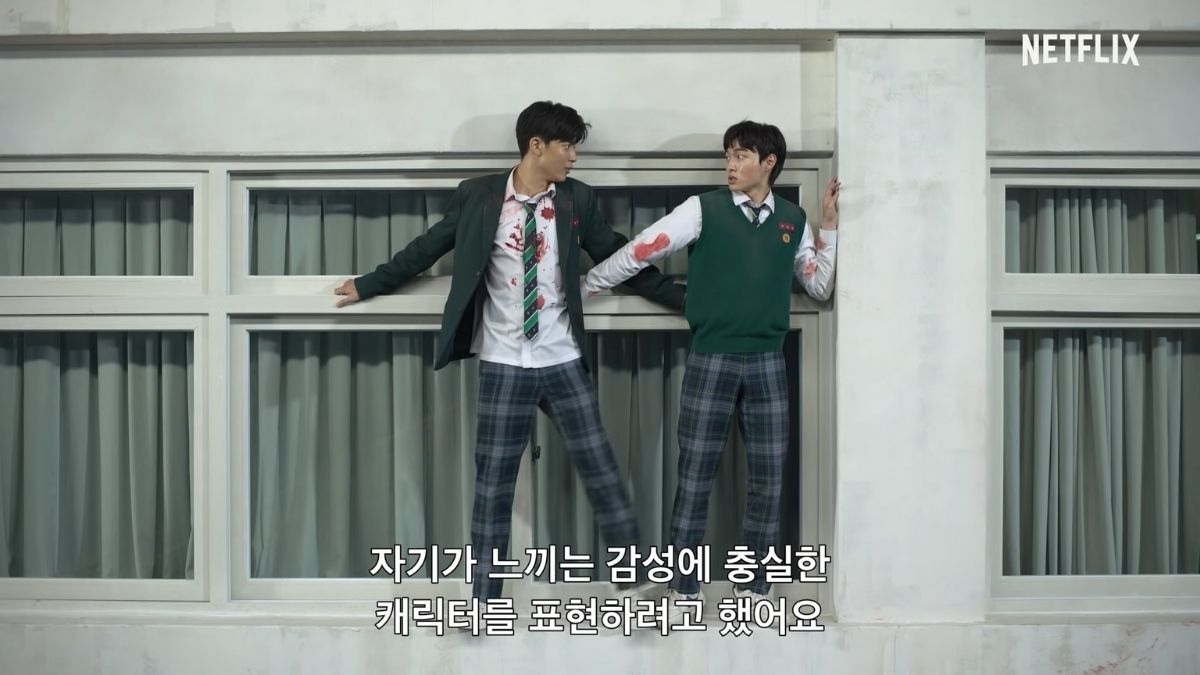 ADVERTISMENT - CONTINUE READING BELOW ↓
With all the effort to make this webtoon drama come to life, we'd like to give a round of applause to everyone who's part of All Of Us Are Dead! BRB, will be binge-watching the drama on Netflix for the nth time.
MORE ALL OF US ARE DEAD STORIES FOR YOU:
All The Familiar Faces In 'All Of Us Are Dead' And Where You've Seen Them Before
Whoa, Netflix's Next-Level Marketing For 'All Of Us Are Dead' Is *So Extra*
OMG, The Trailer For Netflix's 'All Of Us Are Dead' Has Already Hit *12 Million* Views