It's finally the month of hearts and what better way to celebrate it than to put the spotlight on our favorite onscreen-loveteam-turned-real-life-couple! We're pretty sure you already know that Crash Landing On You stars Hyun Bin and Son Ye Jin are actually dating IRL, but have you ever wondered when and how it all started? What was their first project together? Were they really spotted on a grocery run before they confirmed that they were dating?
Behold, the answer to all your questions—a detailed timeline of Hyun Bin and Son Ye Jin's relationship:
2011 - Ye Jin's cameo in Secret Garden
Queen Ye Jin did a cameo in the Hyun Bin-led Koreanovela, Secret Garden as...Son Ye Jin! Although their characters didn't get to meet each other, we are just here to say that out of the many Korean actresses in the world, it was her who was chosen to make a *special* appearance. If that's not fate, IDK what is.  
ADVERTISMENT - CONTINUE READING BELOW ↓
2014 at the Bucheon International Fantastic Film Festival
Binnie and Ye Jin attended the Bucheon International Fantastic Film Festival, were seated together, and were both awarded with the Producer's Choice Award. 
May 2017 - The Negotiation is confirmed
The two were confirmed to star in the crime thriller film The Negotiation, which Soompi describes as a movie "...about a crisis negotiation team's best negotiator Ha Chae Yoon (Son Ye Jin) who tries to save her boss held hostage by a captor named Min Tae Kyu (Hyun Bin). Fun fact: It's Binnie's first role as a villain!
August 2018 - The Negotiation premieres
The Negotiation held a press con where they talked about what it's like working with each other. Ye Jin explained why she accepted the casting offer for the film: "The fact that Hyun Bin was positively reviewing the script for 'The Negotiation' was the deciding factor in my decision. I was surprised when I heard that he was looking at the role. It was different from the image Hyun Bin has shown as an actor so far. I thought it was great that he was using this role to take on a bold challenge."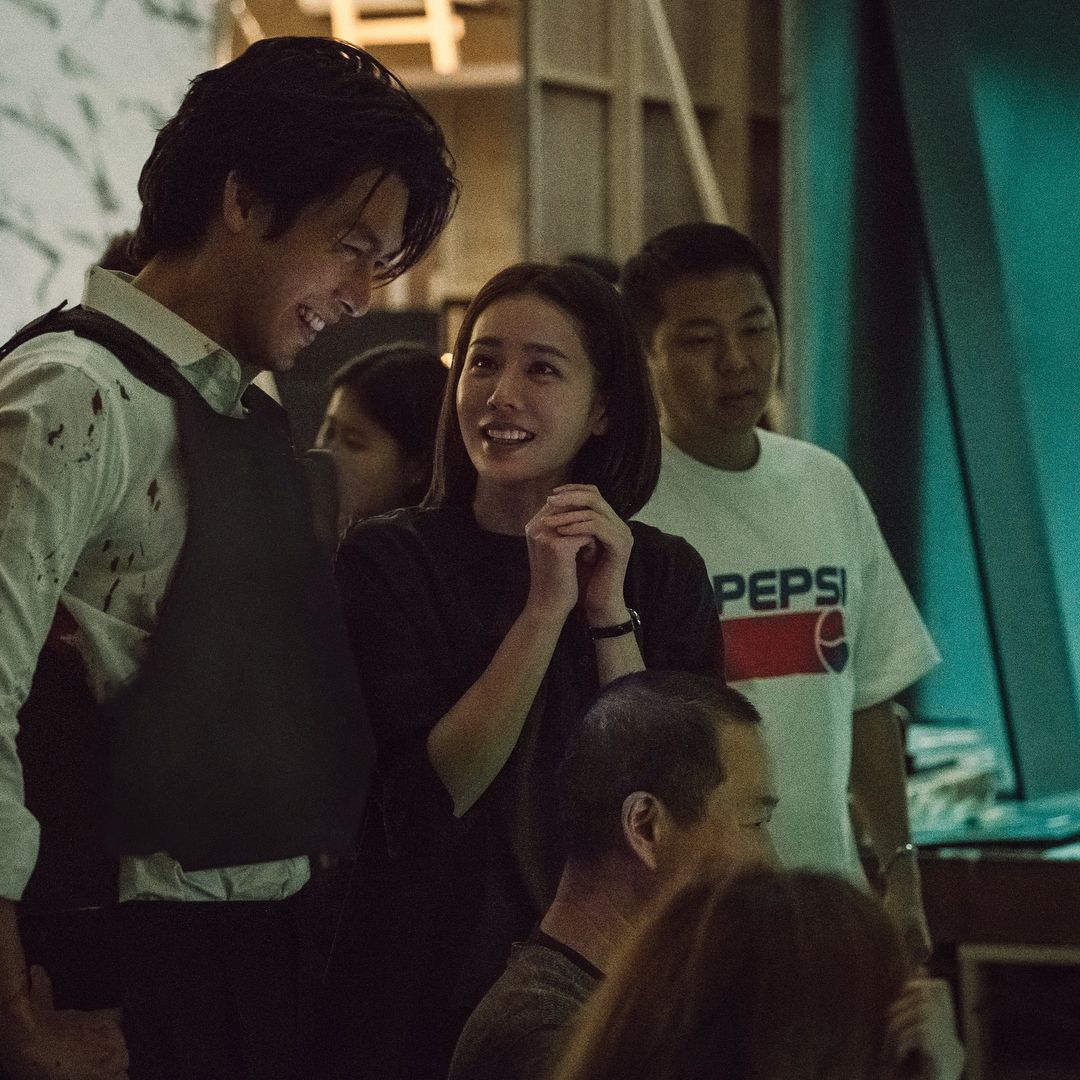 On the other hand, Binnie described Ye Jin as a "reassuring presence" because despite the challenges that come with filming separately, he believes that Ye Jin is an actress who can surpass that. He also mentioned how her eyes can speak on their own and that she has "a great gaze." *screams*
ADVERTISMENT - CONTINUE READING BELOW ↓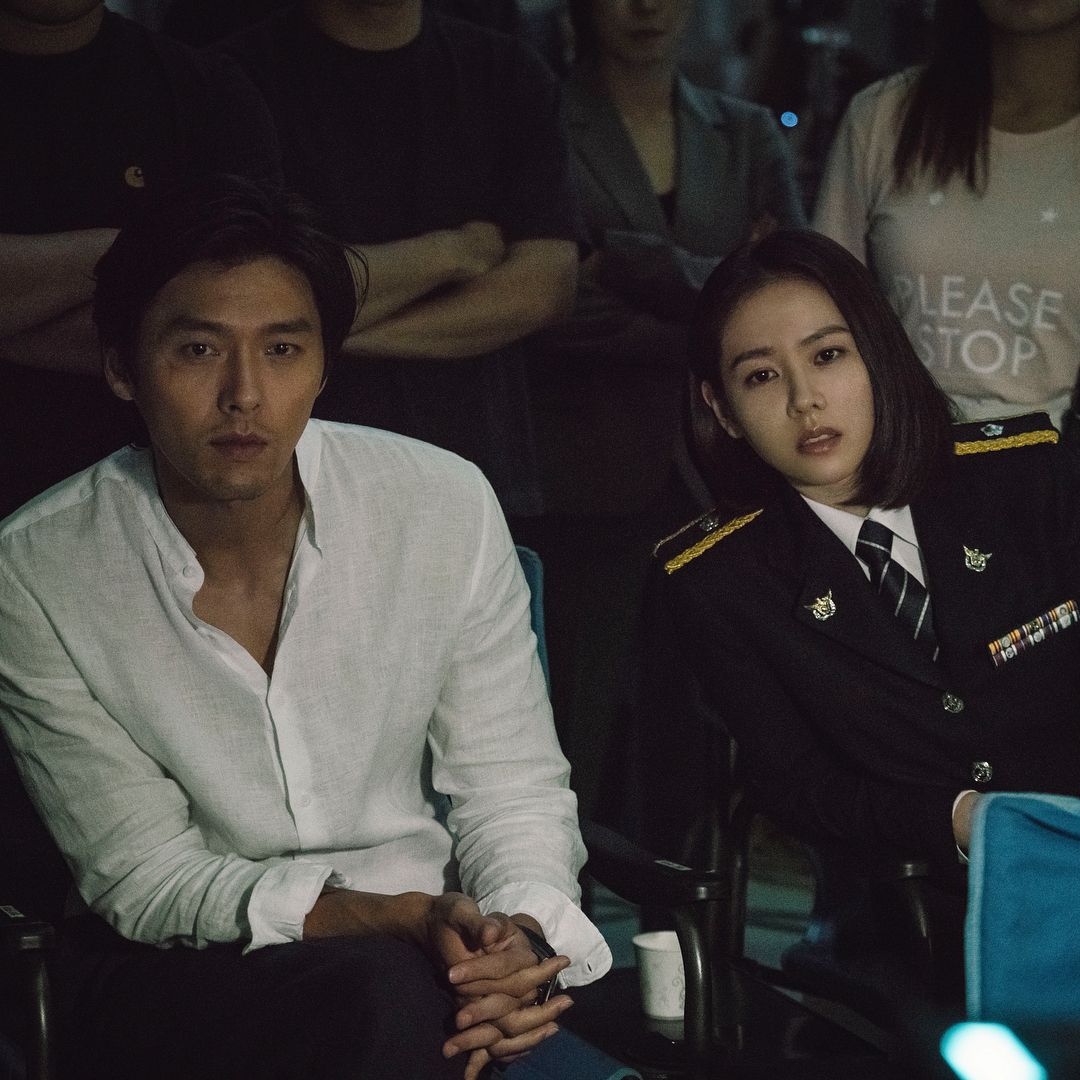 September 2018 - The Negotiation promotions
During one of their movie promotions, Binnie and Ye Jin appeared in a TV show and revealed their first impressions of each other. Our girl thinks that Hyun Bin is the type that actresses fall head over heels for, because he has "really great skin and hair." As for Hyun Bin, he shared that he was so surprised to find out that Ye Jin cut her hair short for The Negotiation, knowing that she had another project after their film. "She cut her hair anyway, and she must have gotten some grief from her follow-up project. It was really motivating for me. What could I do [to be on the same level as her]?" he said. 
ADVERTISMENT - CONTINUE READING BELOW ↓
On September 22, the actress posted a selfie with Binnie on her Instagram account. Is this the start of something new???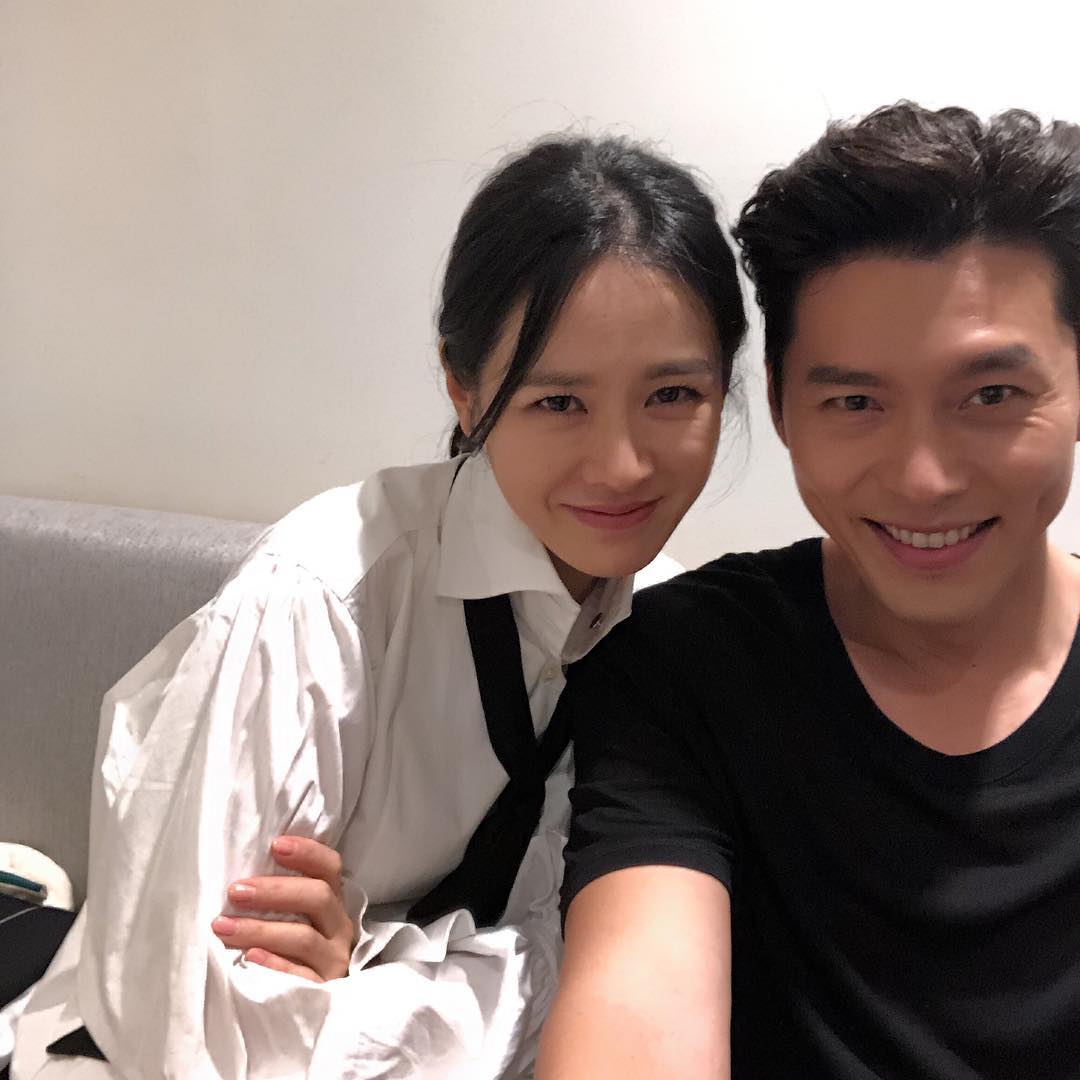 Come September 25, The Negotiation was announced to have reached one million moviegoers just seven days after its release! Daebak. Aside from this milestone, Binnie and Ye Jin celebrated chuseok, the Korean equivalent of Thanksgiving Day. Here they are holding a plate of rice cakes:
ADVERTISMENT - CONTINUE READING BELOW ↓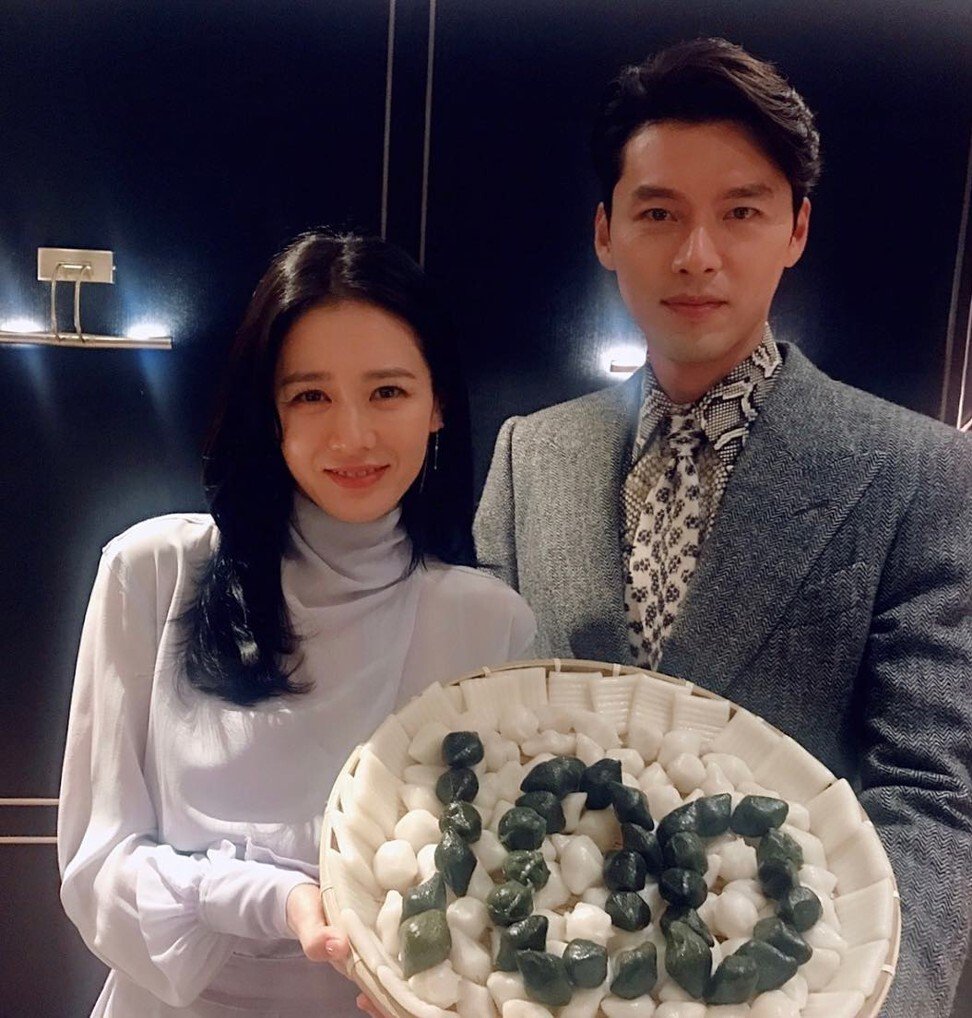 September also marks Binnie's birth month, btw! Allow me to bless your eyes with an even more adorable photo of the two: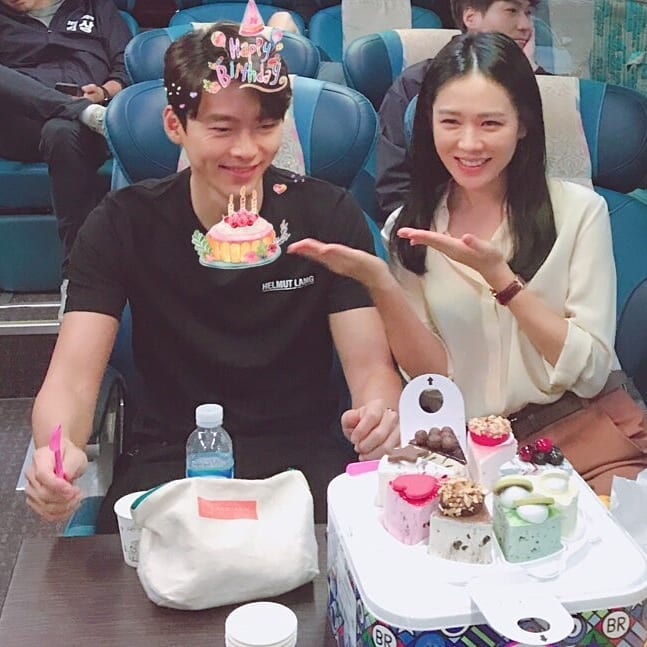 ADVERTISMENT - CONTINUE READING BELOW ↓
January 2019 - Hyun Bin and Ye Jin were reportedly spotted together in California, USA
New year, new...rumor. Hyun Bin and Son Ye Jin were reported to have traveled abroad, according to a post on social media that claimed they were spending time in L.A. together. This was uploaded on January 9. However, the actor's agency said: "Hyun Bin went to the United States for business and his personal schedule. It is not true that they are traveling together."
12 days later, the two Korean celebs were caught in another rumor. This time, they were seen grocery shopping together. Hyun Bin's agency denied the rumor again: "We checked with him personally, and the dating rumors are not true. He heard earlier that Son Ye Jin is currently in the United States, so they met up together with acquaintances and went grocery shopping together, but it seems like this was misrepresented. There were other acquaintances with them at the grocery store." 
ADVERTISMENT - CONTINUE READING BELOW ↓
April 2019 - Hyun Bin and Son Ye Jin attend the same event
After a few months, Hyun Bin and Ye Jin made their first public appearance after being caught in dating rumors. It was for the 10th anniversary of a cosmetics brand.
May 2019 - Crash Landing On You is confirmed
Yay! Hyun Bin and Son Ye Jin were confirmed to work together again and it's for a tvN drama! The series will be penned by the same writer behind My Love From The Star and The Legend Of The Blue Sea. The K-drama's title? Crash Landing On You (CLOY). 
August 2019 - Crash Landing On You's first script reading
It's the CLOY cast's first script reading! Do feel the kilig:
In the same month, Hyun Bin graced the cover of Esquire Korea where he said the most squeal-worthy things about our queen! He loved working with Ye Jin in The Negotiation that he wanted to have a project again with her...and CLOY was the answer to his wish! The actor said: "There are times when I feel great charm and thrill from seeing the actor opposite me show unexpected acting. There's also a thrill to my own reaction to that acting. While filming The Negotiation, I saw that in Son Ye Jin, so I thought, 'I want to try working with her again.' At the time, [we had filmed separately], so I wanted to try acting with her in the same space, making eye contact, and breathing the same air, and that opportunity came quickly." 
ADVERTISMENT - CONTINUE READING BELOW ↓
December 2019 - Crash Landing On You premieres, and the RiRi couple is born
Crash Landing On You premiered on December 14, 2019 and thanks to the tvN/Netflix drama, they officially became the #RiRi couple!
In a press conference prior to the drama's release, Ye Jin spoke about what has been in our minds for a long time—that the stars are TRULY aligned for them: "It's rare for actors to meet again in another project, so I think this is fate. Hyun Bin is flawlessly suited to his character in the drama. Our chemistry, too." Yup, our queen just mentioned the ~*magical*~ words! What does Hyun Bin have to say about her? Sobrang sweet lang naman: "It's a fun drama with an unpredictable plot. It really captured a lot of Son Ye Jin's cheerful charms."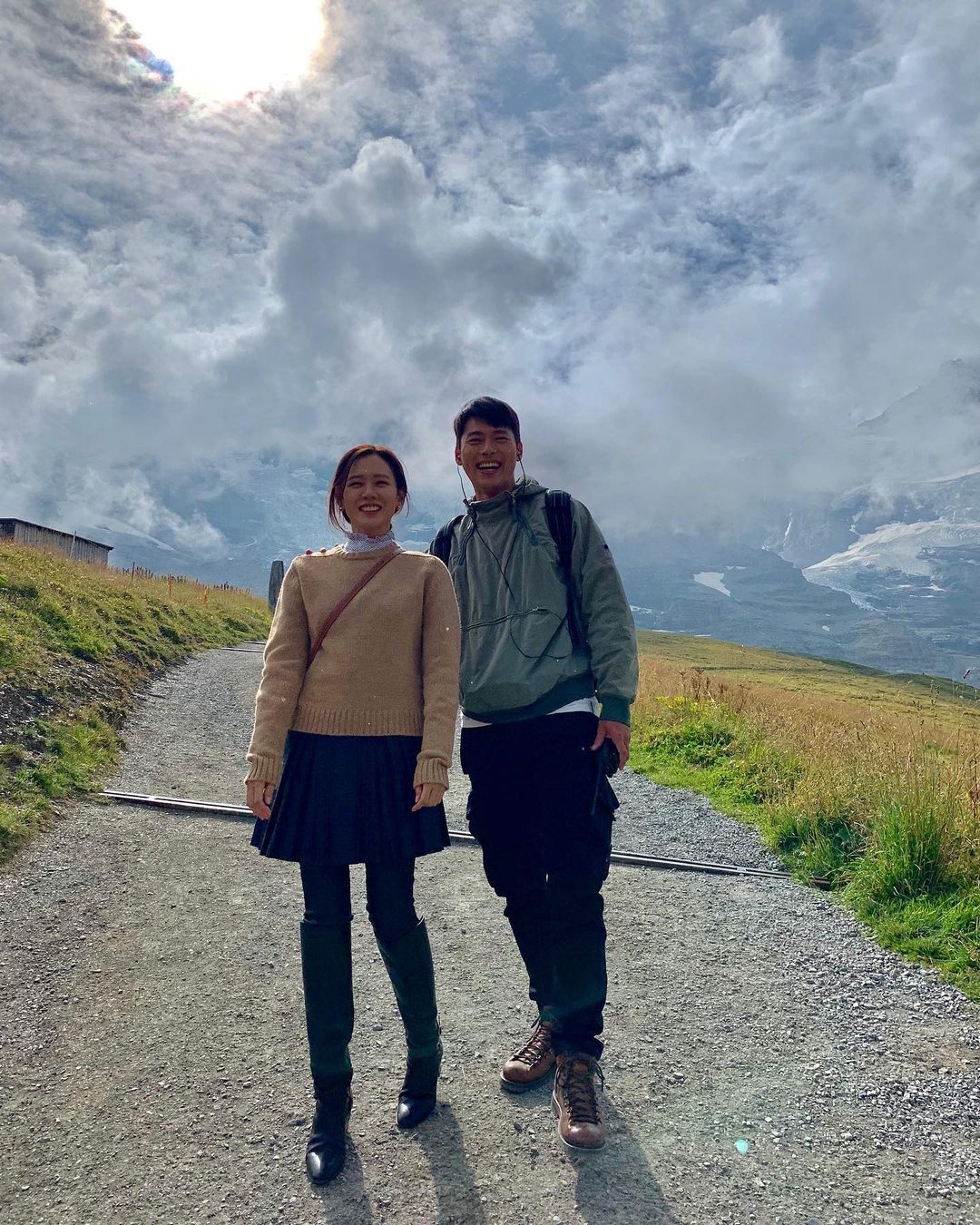 ADVERTISMENT - CONTINUE READING BELOW ↓
February 2020 - Yet another dating rumor is here!
For the third time, Binnie and Ye Jin were caught in another rumor because of a CLOY video where a netizen pointed out that they were holding hands under the table! VAST Entertainment denied the issue and said in a statement that "Son Ye Jin is holding her own hand." LOL.
June 2020 - The RiRi couple attend the 56th Baeksang Arts Awards
Binnie and Ye Jin are both present at the prestigious 56th Baeksang Arts Awards where they won the TikTok Popularity award for their roles in CLOY.
August 2020 - Hyun Bin and Son Ye Jin are named the newest ambassadors of Smart Communication
BinJin is back and this time, it's in Smart Communication's new campaign! Hyun was announced as an endorser in June, while Ye Jin was confirmed to promote the telcom giant two months after. It also looked like they have a love story in their ad!
ADVERTISMENT - CONTINUE READING BELOW ↓
January 2021 - Hyun Bin and Son Ye Jin confirm their relationship
Every New Year, South Korean news group Dispatch would announce a new celebrity couple. In 2021, Dispatch revealed that Hyun Bin and Ye Jin are dating in real life! 
According to someone close to the actor, the two developed feelings for each other in March 2020, after CLOY has ended. Dispatch also mentioned that their love for golf brought them together. A few hours later, both Binnie's and Ye Jin's agencies confirmed that it's real: "After the end of their drama, they developed an interest in each other and ended up dating." Everybody say: Thank you, CLOY!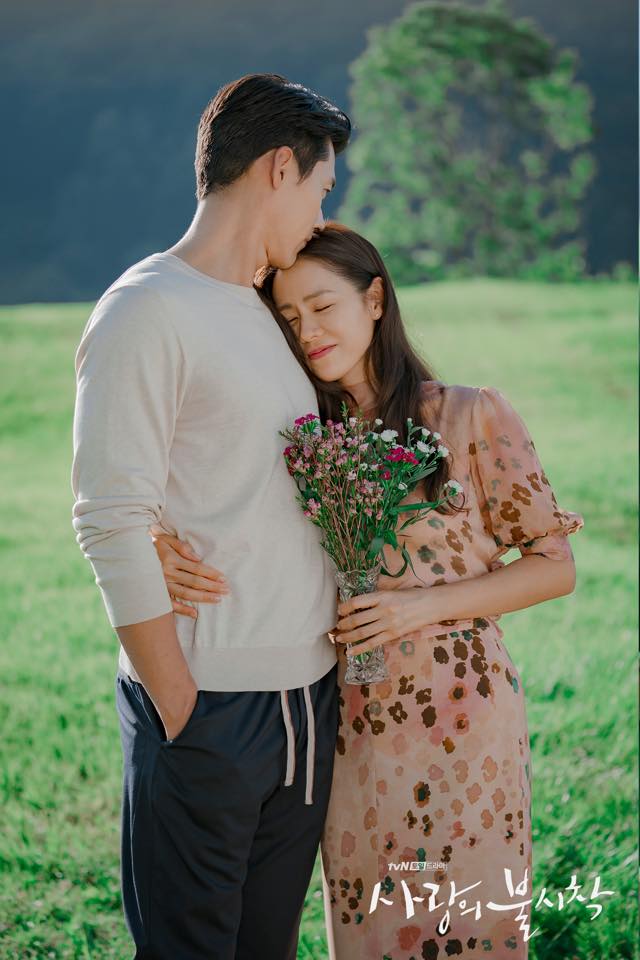 ADVERTISMENT - CONTINUE READING BELOW ↓
On the same day, the actress took to Instagram and really, really confirmed their relationship! She mentioned that she's "...thankful to have been able to meet a good person" and that she'll "work hard to tend [the relationship] with care." Awww, Ye Jin!
Also this month, Hyun Bin was awarded the daesang (grand prize) for K-drama at the 2020 APAN Star Awards Ceremony and during his speech, he gave a shout out to our Ye Jin-ssi! "I am also grateful to Son Ye Jin, whose Yoon Se Ri was the perfect partner for Ri Jung Hyuk. It was thanks to her brilliant acting as Yoon Se Ri that Ri Jung Hyuk was able to shine. Thank you. I will continue to work hard so that I can show a better and more improved side of myself."  Brb, let me just wipe these tears.
February 10, 2022 - Hyun Bin and Son Ye Jin announce their engagement
Our BinJin hearts are *so* happy! In a post on his agency's Instagram account, the actor shared a photo of the couple holding hands, and penned a heartfelt note to his fans to announce the happy news. Ye Jin immediately followed suit with a post on her personal IG—a lengthy caption accompanied by an adorable photo of her holding a miniature wedding dress.
ADVERTISMENT - CONTINUE READING BELOW ↓
March 31, 2022 - Hyun Bin and Son Ye Jin are married
Our most-awaited day is finally here! BinJin released their official wedding photos prior to their private ceremony and we have no words—their love story makes us so emotional, huhu. Congratulations to the newlyweds!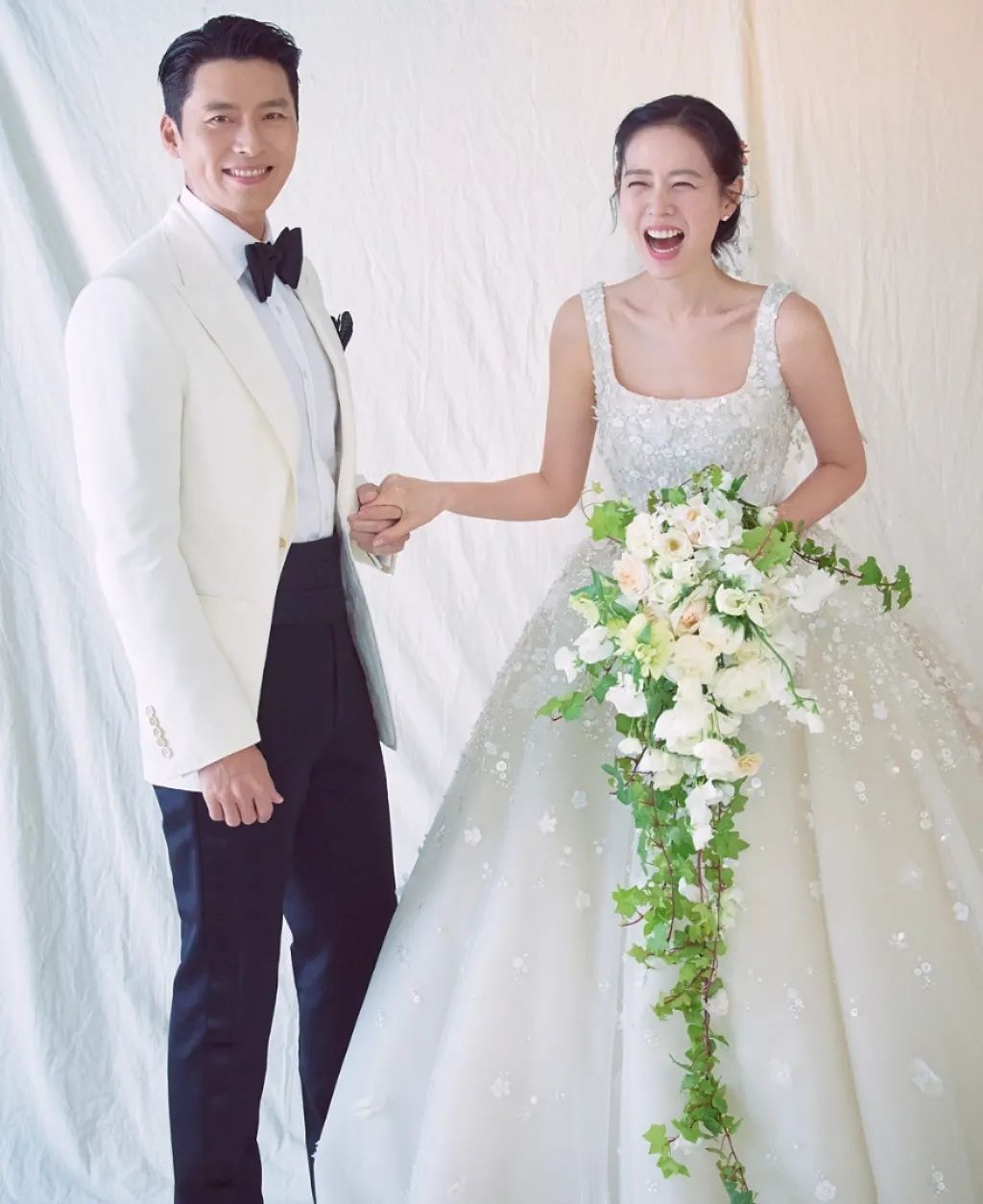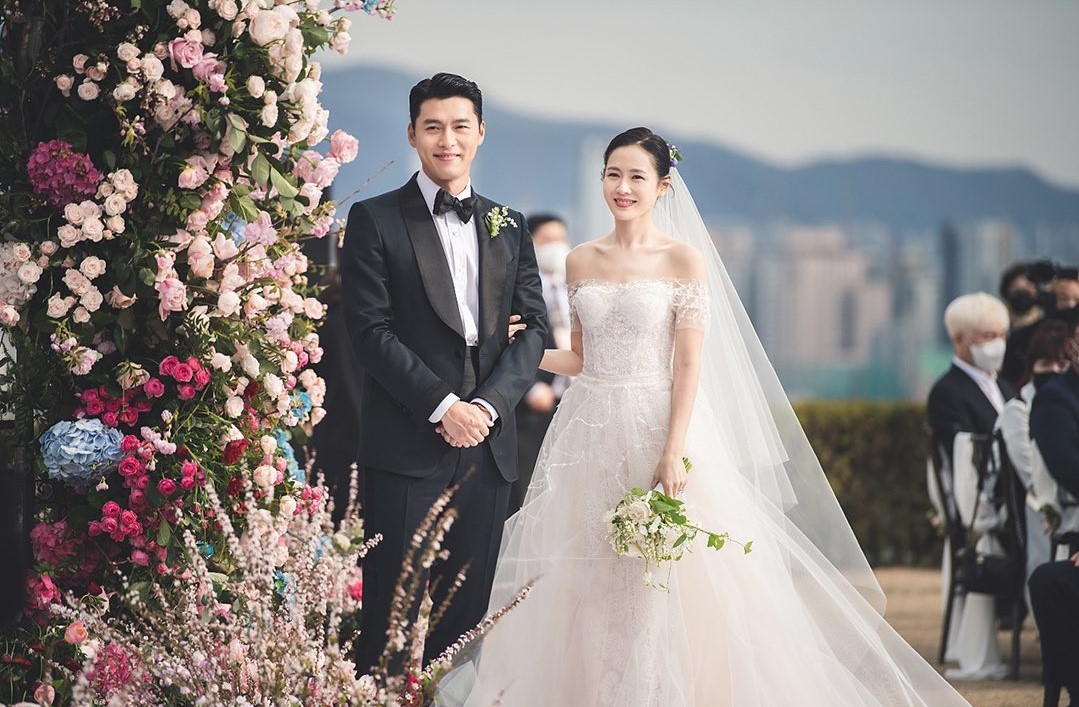 ADVERTISMENT - CONTINUE READING BELOW ↓
June 27, 2022 - Hyun Bin and Son Ye Jin are expecting their first child
This year is definitely the best for BinJin fans! On her Instagram account, Ye Jin announced that she's pregnant, saying "We will make sure to protect the valuable life that has come to us." Aww!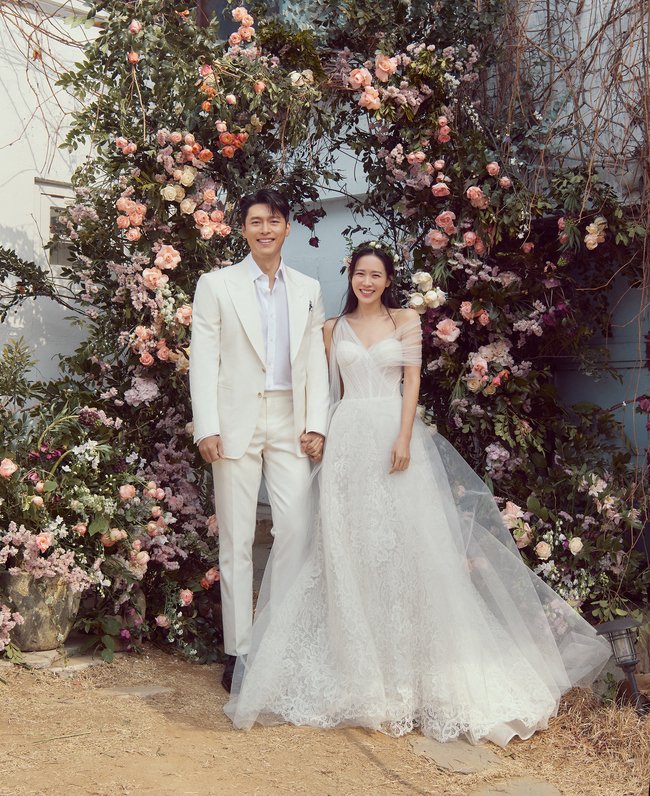 ADVERTISMENT - CONTINUE READING BELOW ↓
November 27, 2022 - Hyun Bin and Son Ye Jin are now parents
Little BinJin is here! On this day, Ye Jin's agency announced that she had given birth to a baby boy and that "both the mother and child are in good health." Yay!
March 20, 2022 - Hyun Bin and Son Ye Jin deny divorce rumors
Because of a YouTuber who claimed that the couple have already called it quits, Hyun Bin and Son Ye Jin's respective agencies had to issue a statement regarding their relationship. The labels relayed that the divorce rumors are completely groundless, and they're going to take legal action about this.
Follow Hanna on Instagram.