Im Siwan, who debuted as a member of ZE:A in 2010, has made a name for himself as a K-drama leading man! I am not exaggerating when I say that his smiles have the ability to make anyone's day *brighter*.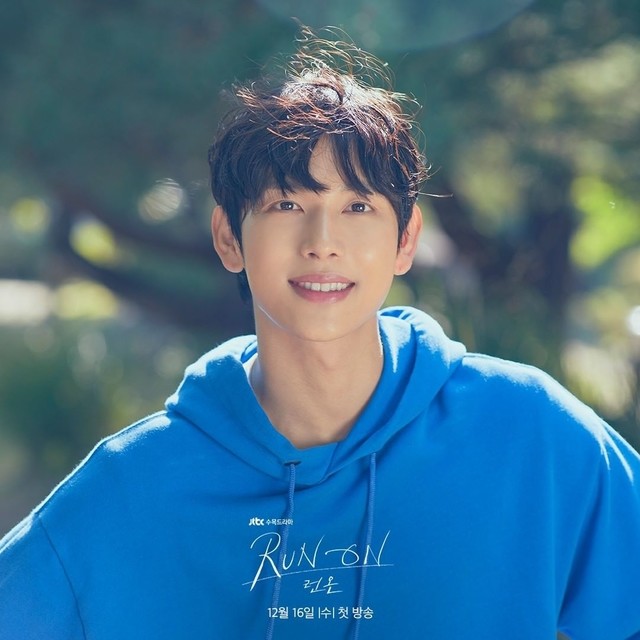 In a 2020 interview, he shared that he was super eager to go back to acting after getting discharged from the military: "I ended up enlisting in the military at a time when I was really enjoying acting. I had a deep yearning to act then, and it might have been because I enlisted at a time when I was coming to understand the fun of it." Another reason to love him: he donated all of his military salary + some of his own money to an elementary school. WOW. 
Because we're all definitely ~swooning~ right now, here's a list of Im Siwan dramas that are available for streaming on Netflix and Viu: 
1. Moon Embracing The Sun (2012) 
Where to watch it: Netflix, Viu 
He played Kim Yoo Jung's older brother, a civil servant, in this historical drama about a princess who becomes the victim of a political scheme just when she's about to marry the prince! In 2020, Im Siwan and Yoo Jung had the most adorable reunion at an awards show, eight years after their drama first aired. 
2. Misaeng: Incomplete Life (2014) 
Where to watch it: Netflix 
According to Soompi, he played the role of Jang Geu Rae, who once dreamed of becoming a baduk player. "Without a college degree and armed only with a high school equivalency certificate, Geu Rae gets hired at a large trading company as an intern. With practically no work experience, he has to struggle with being an outcast because his co-workers think of him as a nepotism hire. He tries to deal with his everyday challenges by using strategies he learned in baduk." Im Siwan also composed a song called "Be Alright" for the drama's OST. 
Continue reading below ↓
Recommended Videos
3. The King In Love (2017) 
Where to watch it: Netflix 
In case you need more reasons to watch this show, yup, Im Siwan plays the Crown Prince! It's a sageuk that features the best love triangle. Netflix tells us: "When the crown prince of the Goryeo kingdom and his loyal right hand fall for the same woman, they're faced with choosing between friendship and love." Uh-oh. 
4. Strangers From Hell (2019) 
Where to watch it: Viu, Netflix 
Let's take a break from romance and dive into this mystery thriller! In Strangers From Hell, Im Siwan's character Yoon Jong Woo is a writer who moves to Seoul for work. He starts living inside a creepy apartment called Eden that's full of *questionable* and scary tenants! 
5. Run On (2020)
Where to watch it: Netflix 
In this ongoing romantic drama, he stars as Ki Seon Gyeom, a track and field athlete who has a bit of trouble communicating with other people. He meets a foreign film translator played by Shin Se Kyung, who has a life that's totally different from his own. In a behind-the-scenes video, the pair were even "scolded" by the staff for "looking too much like a couple!" Im Siwan also mentioned that he's going to try singing a song for the show's OST (we would absolutely love to hear it).
6. Island (2021)
According to a December 2020 report, Im Siwan was still considering the offer. If it pushes through, Island will tell the story of "a man who needs a woman to end his cursed immortal life and a woman who doesn't know about her sad and cruel fate. The two are joined by an exorcist priest who is consumed by the guilt of having been unable to protect one girl." It all takes place on a mysterious island and Seo Ye Ji is rumored to be starring alongside him. (Via Soompi)
Bonus: Reply 1997 (2012) 
ICYMI, Im Siwan made a cameo in the series as an ROTC student! The drama focuses on a teenager who's "obsessed" with boy bands and what happened to her and her friends during their high school years. You can watch a clip of his guest role in the vid below (during the 12:35 mark):
***
We're officially on Viber! Be part of our growing community and subscribe to Cosmopolitan Philippines now!
Follow Lily on Instagram.
K-UPDATES