Im Soo Hyang is living proof that street casting can lead to the discovery of K-drama's next big thing. During a magazine interview, she revealed that it's been more than 10 years since she was discovered on the streets (a week before leaving South Korea to study!). Soo Hyang landed her first big-screen gig in the 2009 thriller 4th Period Mystery (starring Yoo Seung Ho and Kang So Ra). This was followed by a breakthrough role in the 2011 series New Tales Of Gisaeng, which won her a string of awards and nominations as a newbie actress.
More supporting roles followed until her popularity skyrocketed after she was cast alongside Cha Eun Woo in the rom-com series My ID Is Gangnam Beauty. It was as if the universe orchestrated her path towards acting. Though she tried finding other jobs that were less stressful and overwhelming, she confessed that she couldn't find anything else that made her happier. She has played a variety of roles through the years, with each one sharpening her acting chops.
ADVERTISMENT - CONTINUE READING BELOW ↓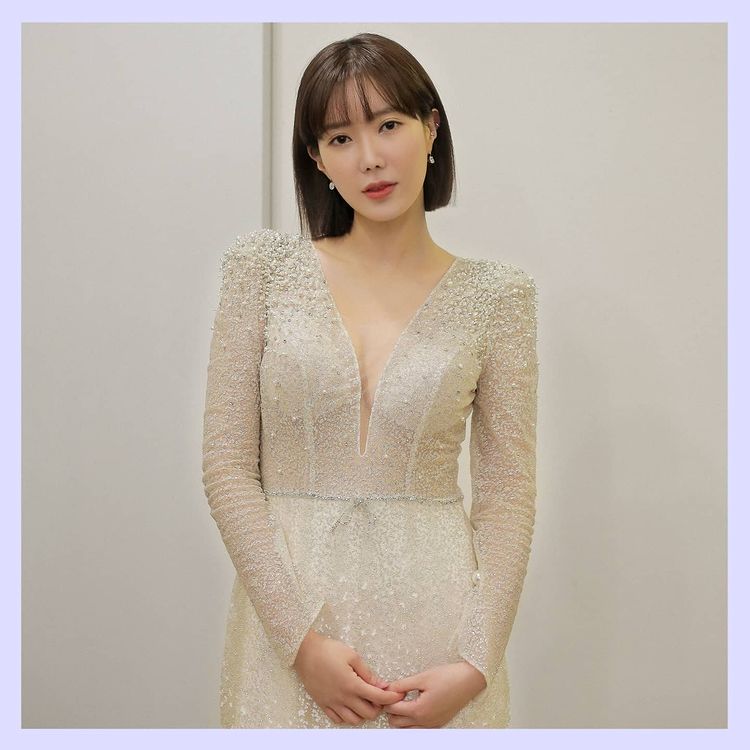 Here's a list of hand-picked Im Soo Hyang dramas to watch while we countdown to June for her highly-anticipated project, Doctor Lawyer (where she stars alongside So Ji Sub!):
Early projects
Lovers In Bloom (2017)


Who else is in it: Do Ji Han, Nam Bo Ra

Former boxer Moo Gyung Hwa (Im Soo Hyang) struggles to make ends meet as a single parent. When she begins a new career as a policewoman, she is partnered with Cha Taejin (Do Ji Han), a super competitive elite officer. The unlikely duo becomes a force to be reckoned with as they make the streets safer one case at a time.


Lovers In Bloom | [Teaser]

My ID Is Gangnam Beauty (2018)
Who else is in it: Cha Eun Woo, Jo Woo Ri, Kwak Dong Yeon

After enduring being picked on because of her looks for years, Kang Mi Rae (Im Soo Hyang) decides to go under the knife. Her plan of a "prettier" university life backfires when the pressure tied with looking good gets to her and people start labeling her after noticing traces of her plastic surgery. Things get better when she runs into her elementary classmate Do Kyung Suk (Cha Eun Woo). He recognizes her instantly and begins to develop deep feelings for her. Through him, Mi Rae comes to terms with what really matters and begins to come out of her self-conscious shell.


My ID Is Gangnam Beauty | Official Trailer | Netflix



Graceful Family (2019)
Who else is in it: Lee Jang Woo, Bae Jong Ok

After her mother dies a mysterious death, Mo Seok Hee (Im Soo Hyang), the heiress of the large conglomerate MC Group, was forced by her father to study abroad. In the 15 years she spent away from home, Seok Hee transformed into an intelligent woman with a very strong personality. Haunted by the unresolved death of her mother, she decides to return to South Korea, where she is welcomed by the realization that her family is dysfunctional to the core. She hires small-time lawyer Heo Yoon Do (Lee Jang Woo) and together, they work to uncover the secrets of MC Group and the truth behind her mother's death.

ADVERTISMENT - CONTINUE READING BELOW ↓
Recommended Videos
Recent projects
When I Was The Most Beautiful (2020)
Who else is in it: Ji Soo, Ha Seok Jin

Oh Ye Ji (Im Soo Hyang) takes a step toward her dream of becoming a ceramic artist by heading for Yangpyeong (a county in Gyeonggi Province, South Korea) where she signs up as a student-teacher. One of her students, Seo Hwan (Ji Soo), falls for her at first sight and tries to win her over. A love triangle ensues when Ye Ji meets Seo Hwan's older brother Seo Jin (Ha Seok Jin). Though aware of his brother's feelings for her, he does not hesitate to pursue Ye Ji. What follows is heartbreaking conflict as the three characters navigate their way through a web of complex emotions.


When I Was The Most Beautiful | Trailer | Viu

Woori The Virgin (2022)
Who else is in it: Sung Hoon, Shin Dong Wook

Oh Woo Ri (Im Soo Hyun) is a conservative assistant screenwriter who gets pregnant after accidentally being artificially inseminated during her medical exam. She finds herself in a pickle when she finds out that the CEO of her company, Rafael (Sung Hoon), is the biological father of her child. Based on the American series Jane The Virgin, this feel-good rom-com will get you hooked as early as episode one!


[Trailer 2] Viu Original, Woori The Virgin | Premieres 9 May on Viu

Doctor Lawyer (June 2022)
Who else is in it: So Ji Sub, Shin Sung Rok

Doctor Lawyer marks So Ji Sub's K-drama comeback. In it, he plays Han Yi Han, a genius surgeon who transforms into a medical litigation lawyer after being framed in a rigged surgery. Im So Hyang joins him as Geum Seok Young, a prosecutor who loses her lover when Han Yi Han's operation goes south. Together, Yi Han and Seok Young, work towards using the law to punish people who disrespect the value of life.


Doctor Lawyer (2022) Kdrama Official Teaser | So Ji Sub, Im Soo Hyang, Shin Sung Rok



ADVERTISMENT - CONTINUE READING BELOW ↓
MORE K-DRAMA ROUNDUPS FEATURING YOUR FAVORITE ACTRESSES:
6 K-Dramas Starring 'Snowdrop' Actress Yoon Se Ah
6 Kim Da Mi K-Dramas And Movies That You *Really* Have To Watch
K-UPDATES