WARNING: *Major* spoilers ahead for Inventing Anna! 
Netflix's Inventing Anna has seen us all become officially gripped by the true story of fake heiress and convicted fraudster, Anna Delvey. Based on real events, the series follows the lead up to Anna's trial, while journalist Vivian Kent works to uncover more about her story.
The series' final episode ties up how the story ends for each of the major players in Anna's case. Meanwhile, we also get a side-by-side of each of the characters and their real-life counterparts, with an update on what happened next.
So, if you need a refresher, here's a run-through of Inventing Anna's ending, explained...
How does Inventing Anna end for Anna Delvey?
With the series all leading up to Anna's trial, we see Anna crying with lawyer Todd Spodek before appearing in court.
At the verdict, Anna is found guilty on eight out of the 10 charges against her—though she's ultimately found not guilty for stealing money from her former friend Rachel Williams.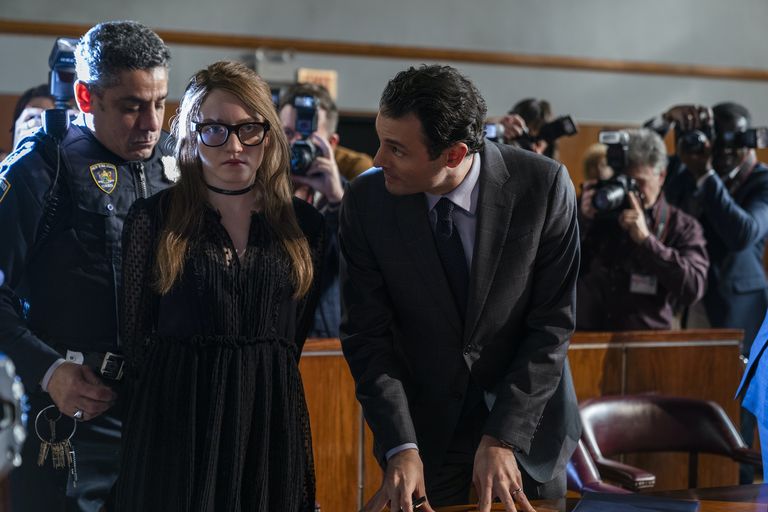 Following the trial, Vivian and Todd both appear to feel somewhat sorry for the conwoman, with Todd even missing his family holiday to be there for Anna's sentencing. We also see Vivian and Todd wind up in a heated argument accusing each other of profiting from Anna's story, with Vivian's article getting more clicks and Todd improving his reputation as a lawyer.
Continue reading below ↓
Recommended Videos
Anna is ultimately sentenced to four to 12 years in prison. In the very last scene, we see her crying on the way to prison, with the fraudster initially housed at Bedford Hills Correctional Facility.
The episode ends saying that Anna was released from prison on 11th February 2021, before being taken into ICE custody a month later for overstaying her visa, where she currently remains.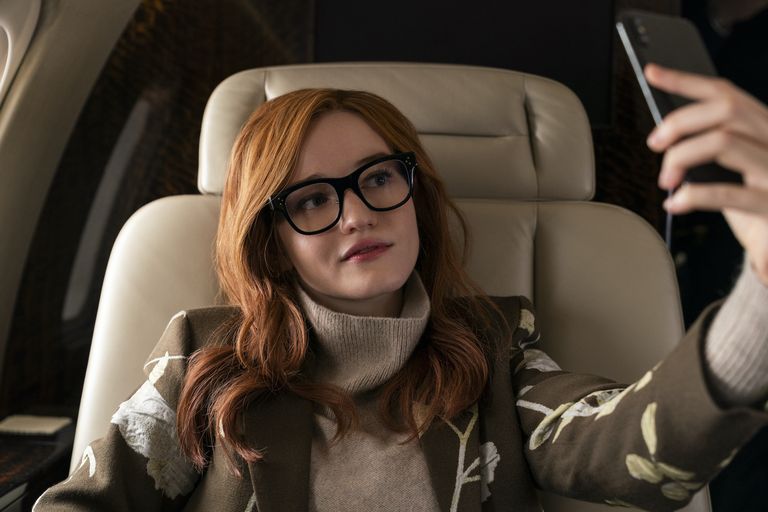 How does Inventing Anna end for Vivian Kent?
Back at the start of Inventing Anna we saw Vivian fighting to get her editors at Manhattan magazine to let her investigate Anna Delvey. Going against their instructions, Vivian goes after Anna's story anyway, with the series following the journalist throughout her pregnancy and baby's birth.
In the final episode, Vivian's hard work seems to pay off, with her story about Anna proving to be a huge success. However, fellow writer Lou finds Vivian crying in the toilet, with Vivian admitting that she "cares about" Anna, asking "what do I do now?", while Lou tells her to move on to the next story.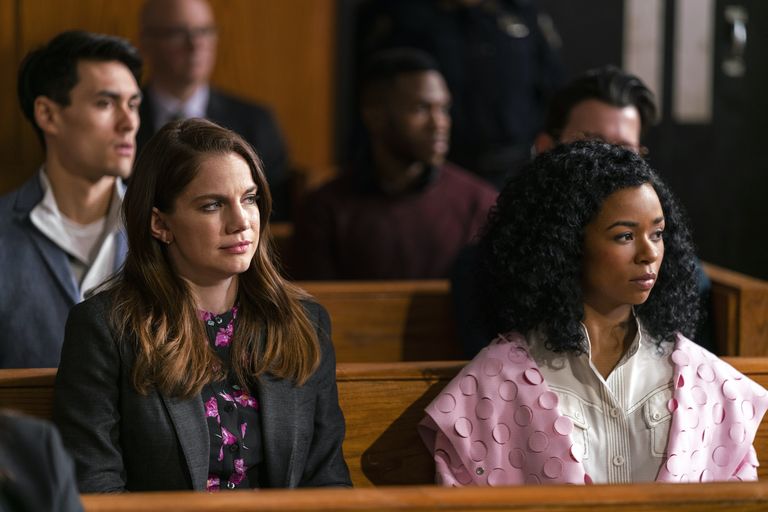 Vivian goes on to visit Anna one last time in prison. She apologises and says she feels as though her article contributed to Anna getting a tougher sentence—though Anna tells her it's OK and that they simply had a "deal" to make Anna famous, which worked. The pair seem to make peace, holding hands, with Anna asking Vivian if she will come to visit her in prison.
How does Inventing Anna end for Anna's friends?
Throughout Inventing Anna, we see a number of Anna's friends getting caught up in her scams. The worst affected is, of course, Rachel Williams, who was left in $60,000 of debt after her trip to Morocco with Anna—though Anna is ultimately found not guilty of stealing from Rachel.
We see Rachel working on her book about Anna and, at the end of the episode, it's revealed that the real Rachel's memoir, titled My Friend Anna, became one of Time Magazine's 100 Best Books of the Year in 2019.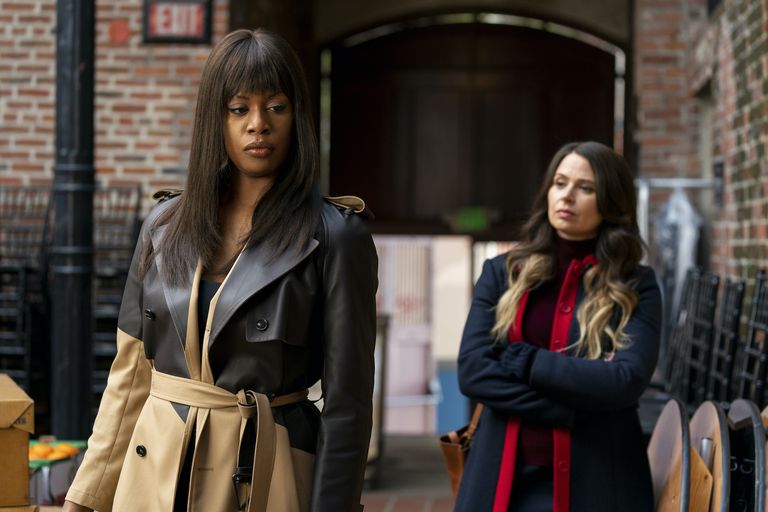 As for Anna's other friends, it's revealed that Kacy Duke continued working as a personal trainer and life coach to the stars. Meanwhile, Neff Davis tells Kacy that she wants to quit her job and move to LA to pursue being a film director.
Inventing Anna is on Netflix now.
READ MORE ABOUT INVENTING ANNA
What's *Actually* Fact And What's Fiction In 'Inventing Anna'?
People On The Internet Have *Lots* To Say About Netflix's 's 'Inventing Anna'
Remember That Fake Heiress, Anna Delvey? Well, Netflix Released The Teaser To 'Inventing Anna'
***
This article originally appeared on Cosmopolitan.com/uk. Minor edits have been made by the Cosmo.ph editors.