If you want an *escape* from reality, I recommend watching fantasy K-dramas. Aside from the ~new worlds~ that you can discover (plus the top-notch computer graphics!), this genre will also take you on a rollercoaster of emotions. Trust me—Korean fantasy shows really make for an exciting binge-watching experience! One fictional K-drama that you shouldn't miss out on: Prime Video's Island.
Set on the mystical Jeju Island, the series shows the journey of three characters as they fight evil forces who plan to destroy the world. Island reinterprets the folk tales of South Korea's largest island and adds supernatural beings (think monsters and the like) to its storyline. According to Director Bae Jong, he wanted to "focus on the sadness of Jeju" while he's at the helm because of its tragic history.
ADVERTISMENT - CONTINUE READING BELOW ↓
Curious about Island? Check out these interesting facts about the K-drama and its cast:
1. Island is adapted from the webtoon of the same name.
In 1997, Island was published as a manhwa (comic book) by writer Yoon In Wan and illustrator Yang Kyung Il and it received rave reviews. Years later and it was serialized into a webtoon (comics you can read online by visiting a website or downloading an app) which made the title even more popular, with more than 700,000 views right now. Kim Nam Gil shared that he has been a fan of the manhwa for years!
2. Cha Eun Woo went to a cathedral to see a priest for his role.
Eun Woo plays an exorcist priest in Island who's also a big fan of K-pop and K-drama. To make sure that he delivers his role well, he visited a cathedral to see a priest and know more about Catholicism! The actor learned Latin and Italian for the series, too.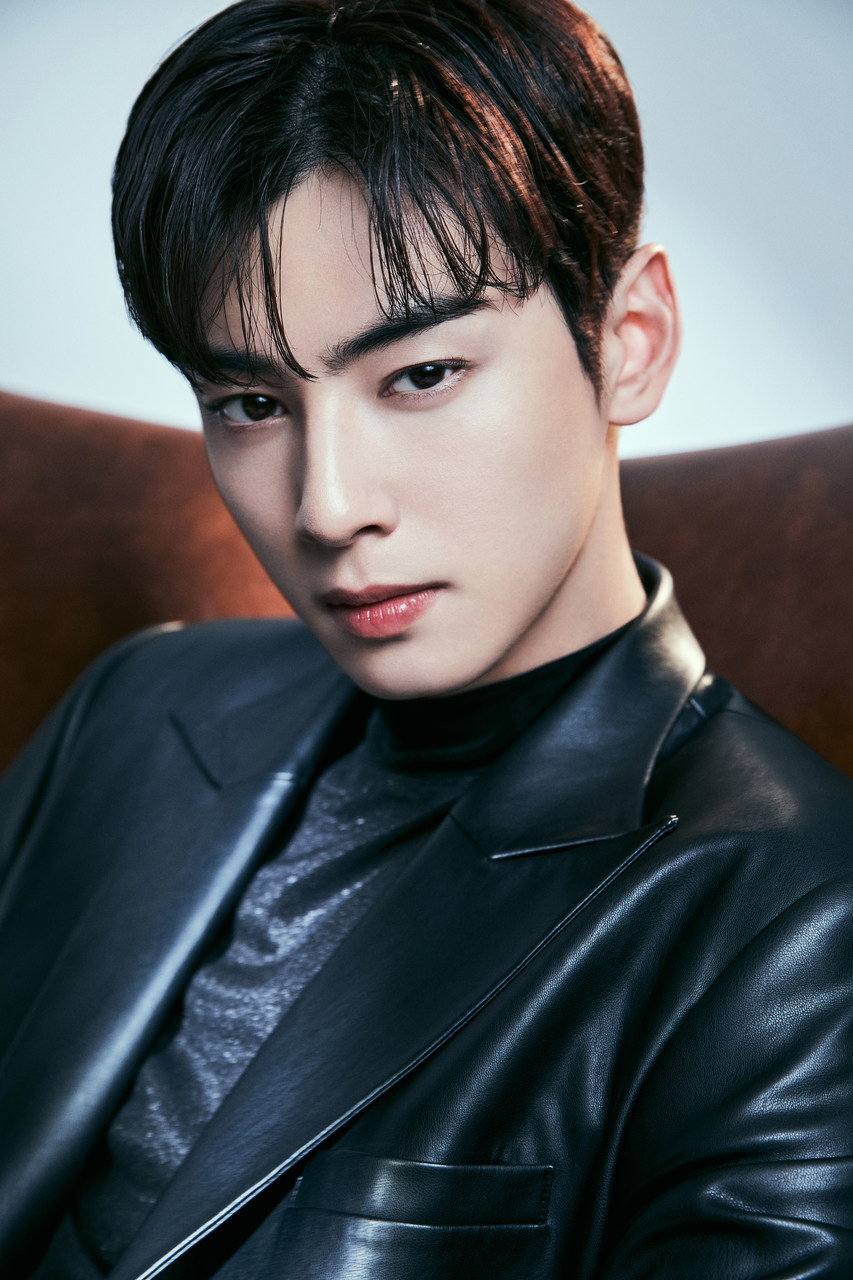 During Island's press conference, Eun Woo shared that he received a lot of advice from Nam Gil who once portrayed a priest, including how to wear a priest robe in a comfortable way. He also mentioned that his sunbaenim (senior) approached him, pat his shoulder, and told him to just breathe, and Eun Woo found the gesture to be very encouraging.
ADVERTISMENT - CONTINUE READING BELOW ↓
3. Kim Nam Gil *rejected* his role for Island twice.
Despite liking the manhwa version of Island, Nam Gil turned down the casting offer twice due to the ~pressure~ that comes with a K-drama remake. He initially thought that he might disappoint the viewers (ICYDK, Hallyu fans have *big* expectations whenever webtoons are adapted into a series). Nam Gil may have felt the burden but he eventually found himself on Jeju Island filming with his cast members! He plays a half-human, half-monster named Van.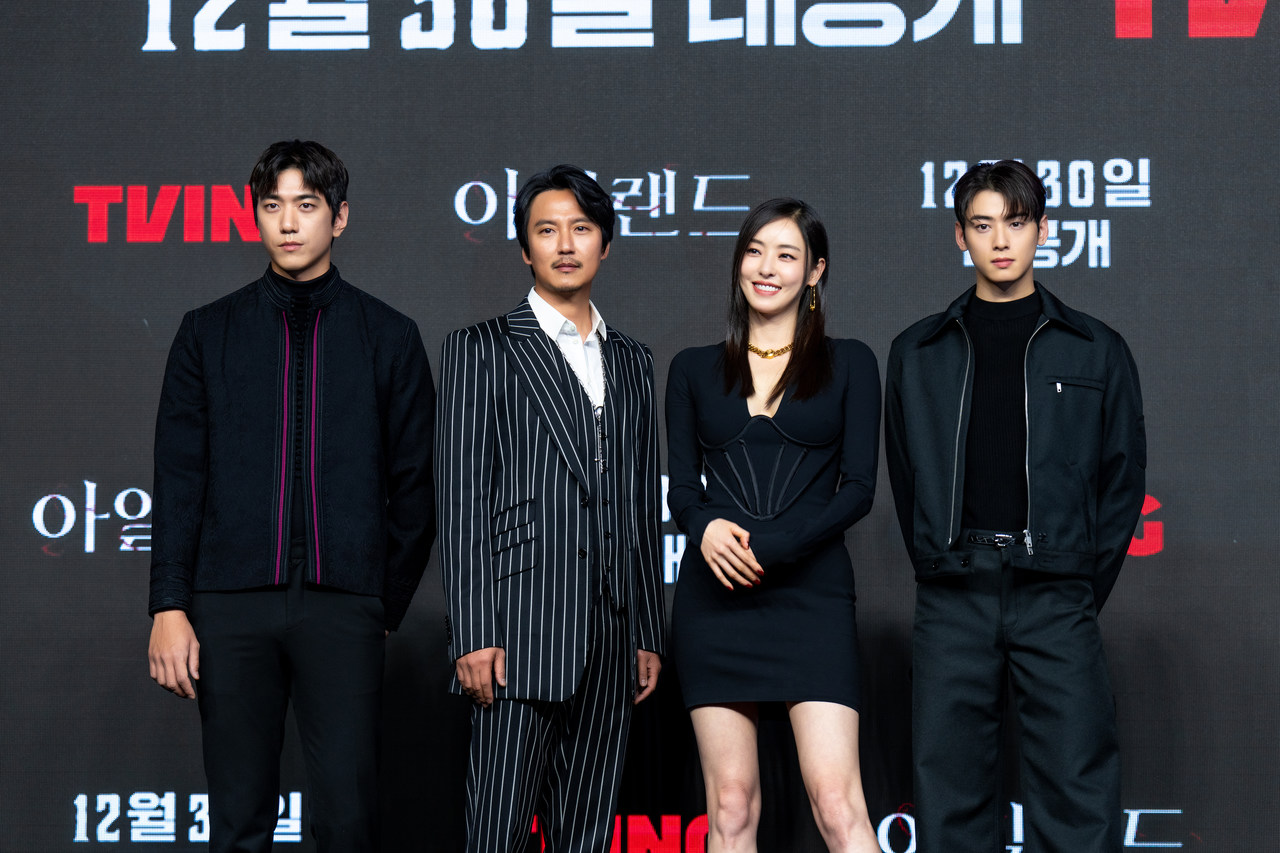 ADVERTISMENT - CONTINUE READING BELOW ↓
In an exclusive video interview, we asked the award-winning actor how he emotionally prepared for his role to which he replied: "In terms of portraying the emotional complexity, I tried a lot to understand where the character is coming from. I ask why the character does certain things. "I feel like curiosity, as well as understanding the backstory, is very important to me as an actor. So I try to spend a lot of time thinking about the whys of a character. In that way, when you meet certain characters, you are able to bring out the emotional expressions."
In terms of the difficulties he faced as Van in Island, Nam Gil said that it was fighting his non-human opponents. There were scenes that weren't designed physically and he only had to follow the vision and design of the set, so it was difficult to act in a space where he didn't have an onscreen actor with him.
ADVERTISMENT - CONTINUE READING BELOW ↓
4. Lee Da Hee has a couple of similarities to Mi Ho.
If you've been following Lee Da Hee's acting career, you'll know that she has transformed into characters who are as straightforward as they can be. In Island, her role as chaebol heiress Mi Ho is just as honest and apologetic—traits that she has IRL!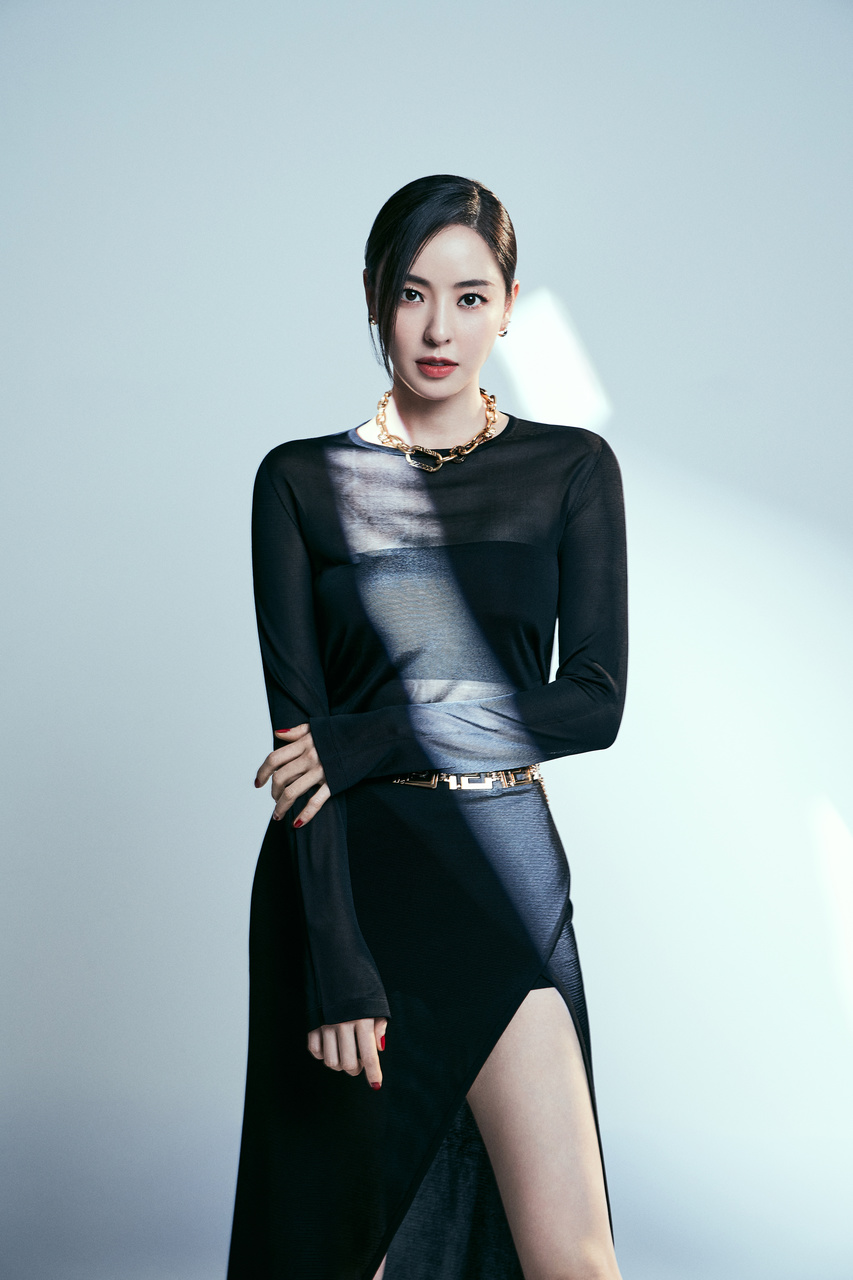 ADVERTISMENT - CONTINUE READING BELOW ↓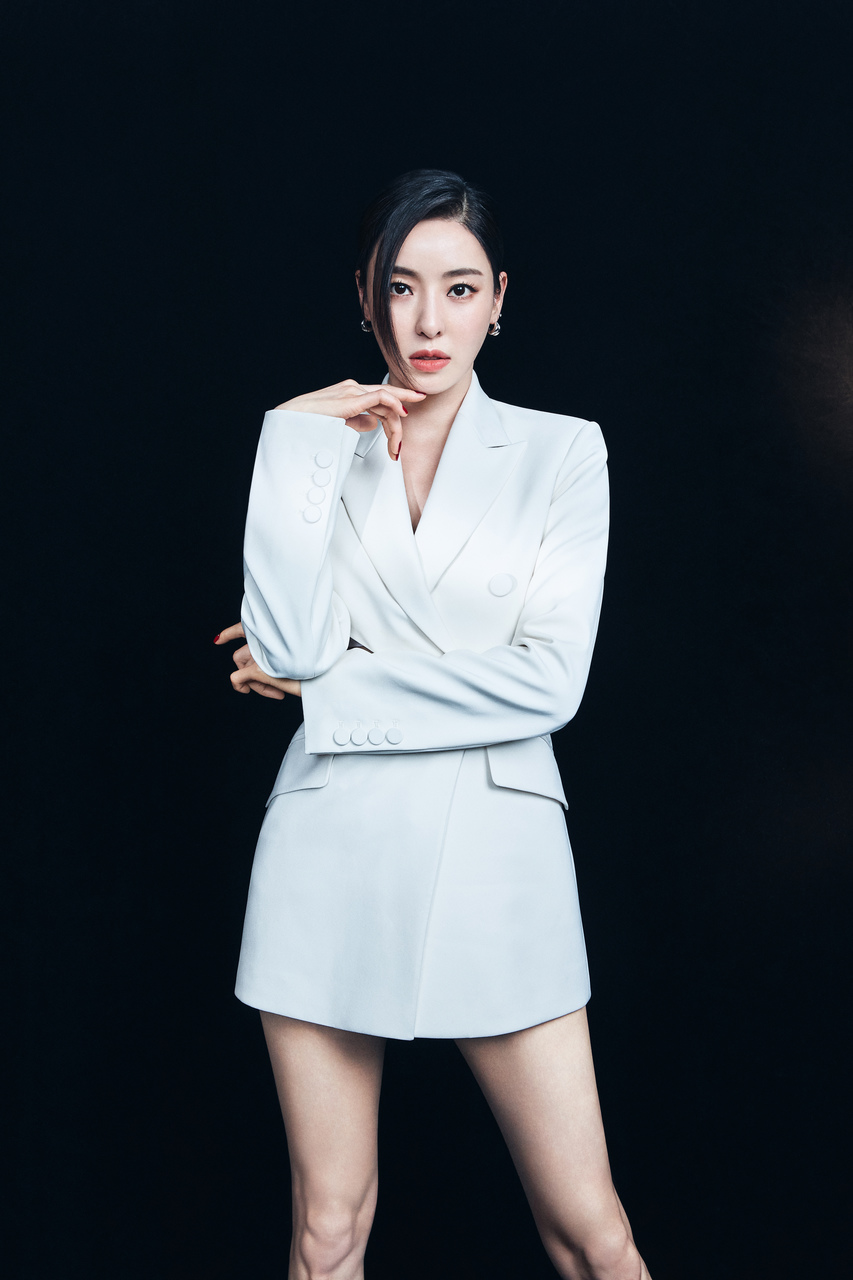 5. It's Sung Joon's first time portraying a non-human role.
Joon has transformed into a band member, plastic surgeon, hypnotherapist, and more for his projects but he has never acted as a supernatural creature. Thanks to Island, he was able to depict one! The actor is Goong Tan in the K-drama, a mysterious demon slayer who was discarded by the world. "Compared to my previous works, I have to say that this is completely different in terms of the mood and type. It was a heavy character and it was action-packed, but it was more fun. Because it was my first time portraying a non-human character, I tried to focus on creating that fantasy side of the genre," Joon said.
ADVERTISMENT - CONTINUE READING BELOW ↓
6. Cha Eun Woo expressed that it has been fulfilling to be a part of Island.
Priests in K-dramas are nothing new, but it's not every day that we get to see one in a series, particularly in a fantasy show. Although there were some challenges due to the action scenes and he had to use his body a lot, Eun Woo truly enjoyed playing a priest! He said to us that it felt very rewarding. 
ADVERTISMENT - CONTINUE READING BELOW ↓
"It was emotionally quite draining to portray this character because Yohan may seem happy and bright on the outside, but he carries a lot of wounds on the inside. This character is extremely powerful when he's performing exorcism so I wanted to make sure to present that. Afterward, I felt a huge sense of accomplishment. I think I've always wished to meet a character like Yohan. I wanted to find something new and take on a new challenge that I would enjoy. In that aspect, this character is very precious to me and I would say I had a lot of fun. He's a very charming character as well."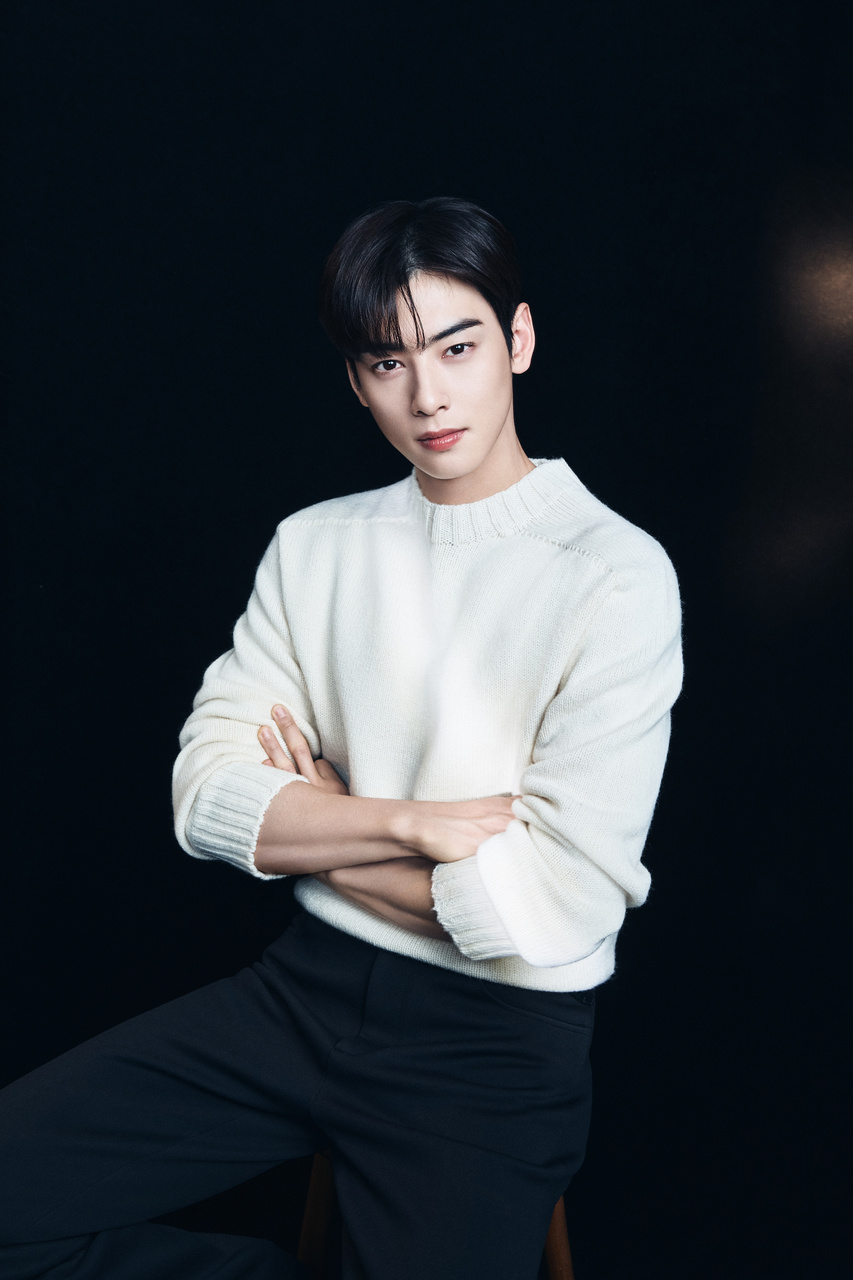 ADVERTISMENT - CONTINUE READING BELOW ↓
7. Sung Joon had to bleach his hair several times for Island.
Because Goong Tan sports a silver hairstyle in Island, the 32-year-old had to bleach his hair seven times to maintain that color—which meant that his scalp became damaged in the process. Oh, the sacrifices you have to make, Joon!
ADVERTISMENT - CONTINUE READING BELOW ↓
8. Island has a second part.
Surprise! Island fans are in for a treat because the show is actually divided into two parts: Part 1 has six episodes and it will end this week, while part 2 will reportedly be released early this year.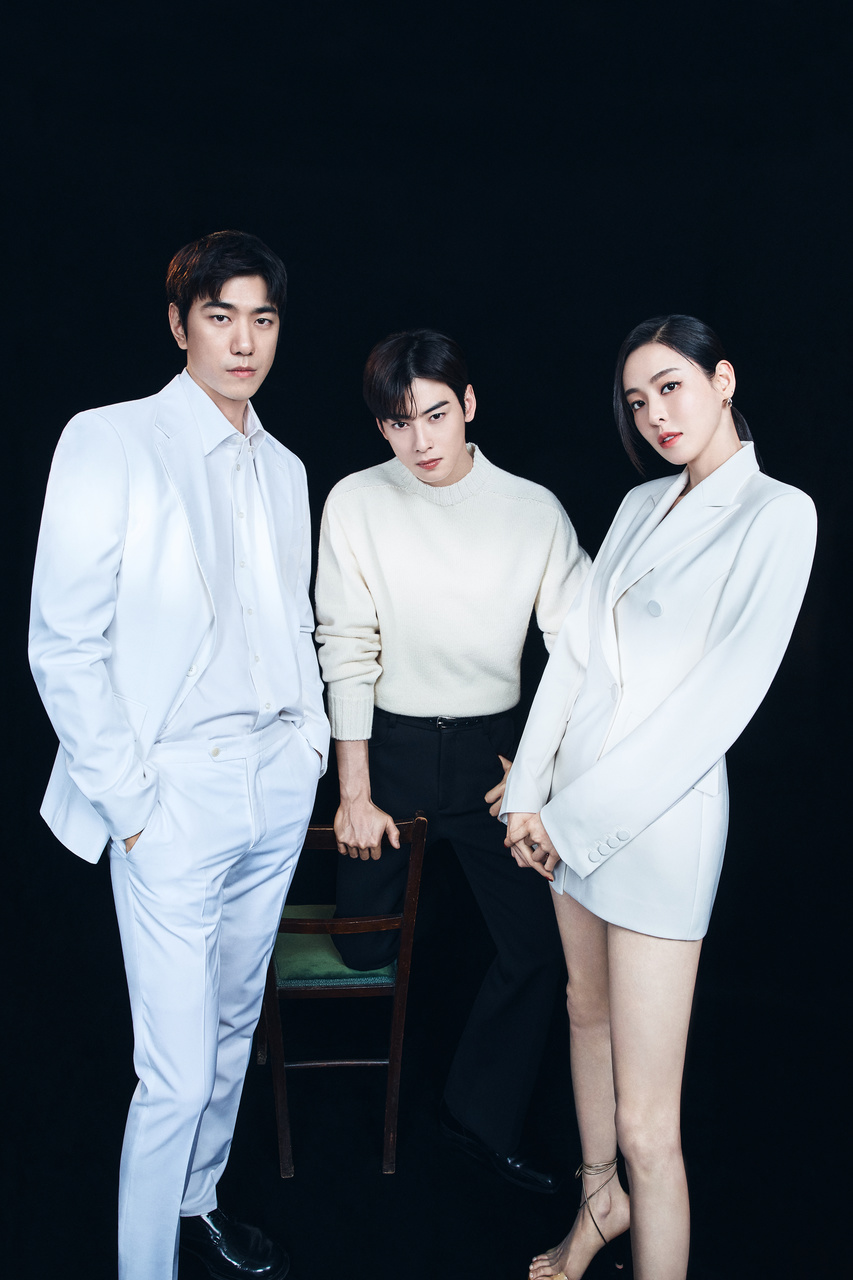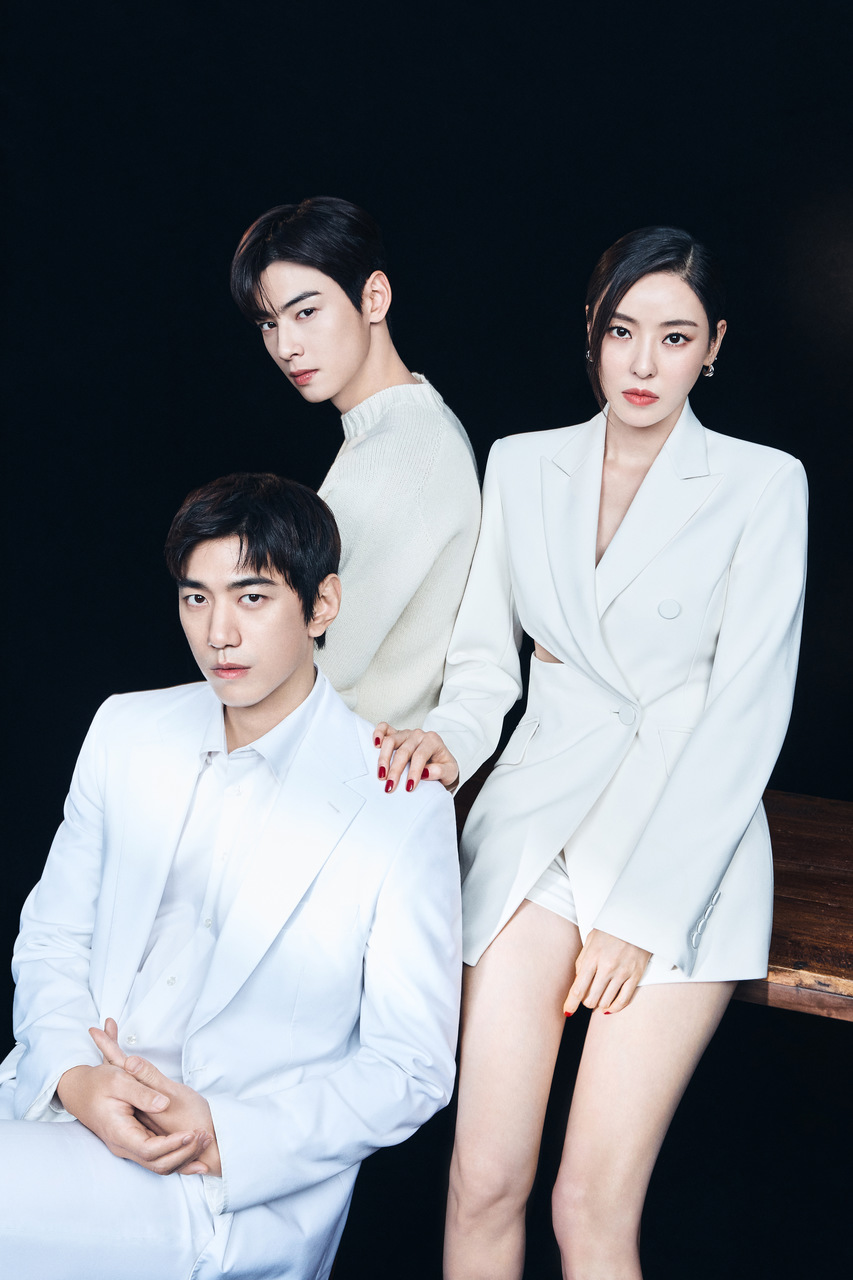 ADVERTISMENT - CONTINUE READING BELOW ↓
Bonus: Eun Woo recalled his recent fan meeting in Manila during our interview! He shared that he had a lot of fun memories during his visit: "We were just talking about this as well! I hope that one day, all four of us will get the opportunity to visit the Philippines. I have to say that from the very moment I landed at the airport, I saw so many of the fans who are very welcoming. It was so great to see them. I also remember all of the cheers that I heard from the audience when I was performing onstage." Aww!
You can watch all episodes of Island on Prime Video.
*This interview has been condensed and edited for clarity.
MORE K-DRAMA ROUNDUPS RIGHT HERE:
6 Must-Watch Dark And *Intense* K-Dramas
7 K-Dramas To Watch If You're Feeling *Lost* In Your 20s
10 *Super Funny* K-Dramas For Your Dose of Good Vibes
ADVERTISMENT - CONTINUE READING BELOW ↓