We love it whenever we get a glimpse of celebrities' life behind the camera, and lately, Iya Villania showed us what a typical day in the Arellano household looks like.
"Where the parents are, the children follow," Iya wrote in an IG post, where she and Drew Arellano assemble furniture in the living room, with their three eldest children Primo, Leon, and Alana.
In the upload, we can see Leon climbing on Iya's back, with Alana sitting in front of her and Primo helping build what appears to be a shelf or bed.
"I swear, we're like magnets!" Iya added. "They just want to be wherever we are and I love it!!! Even if for some reason I look more climb-worthy to Leon over his Papa." LOL.
"Enjoying my maternity leave fixing, decluttering, and organizing our home. I guess you could call it 'extended nesting.'"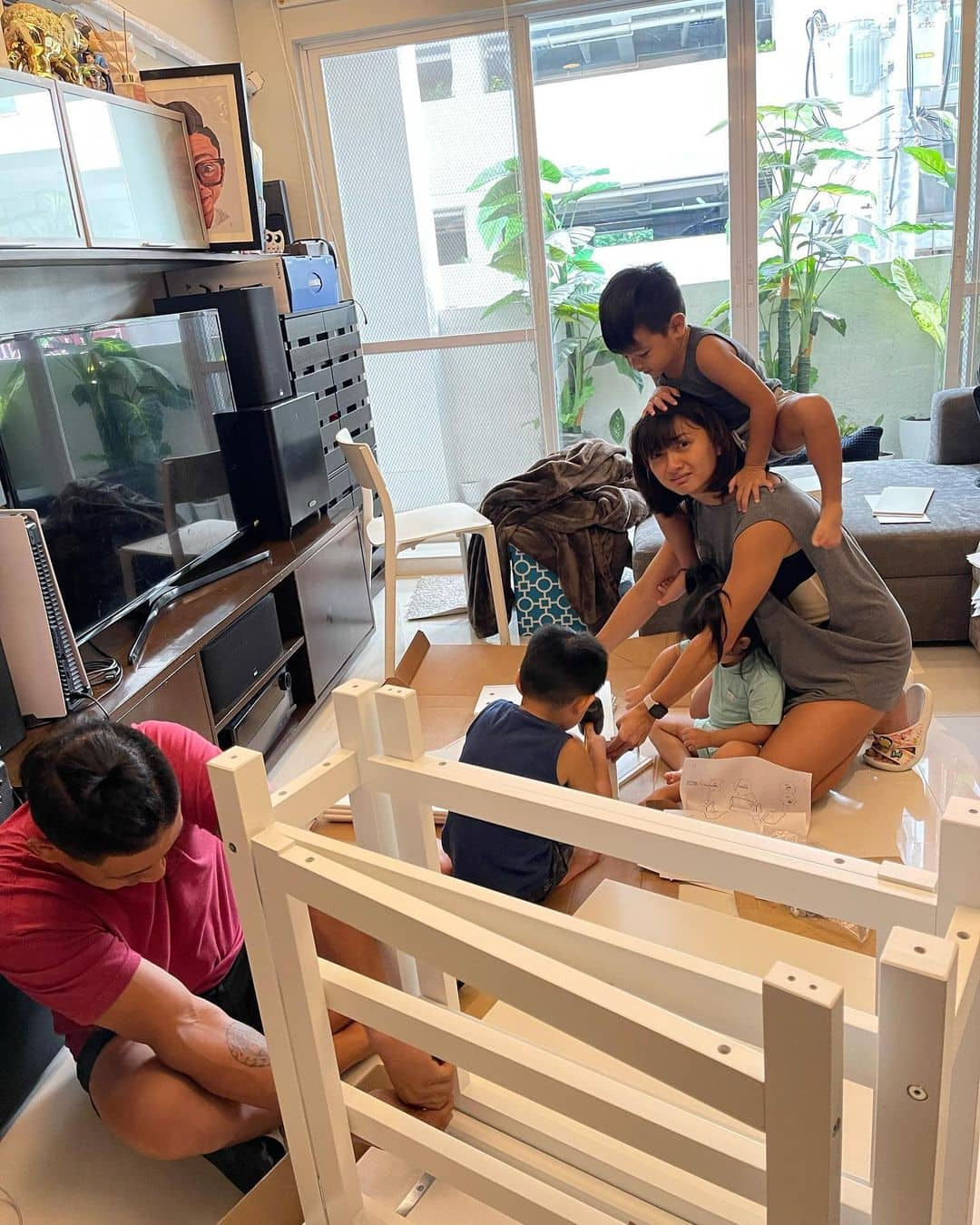 ADVERTISMENT - CONTINUE READING BELOW ↓
Iya gave birth to their fourth child, Astro Phoenix in early June. She'll be taking a break from her hosting duties at 24 Oras for the time being, as she goes on maternity leave.
We love this cute fam!
MORE ON IYA VILLANIA:
Iya Villania Gets Real About Her Recent Childbirth Experience: 'My longest and most painful delivery'
Iya Villania And Drew Arellano Just Gave Us Our First Glimpse Of Baby Astro
LOL, Drew Arellano Exposed Iya Villania's Actual Outfit On '24 Oras'