Glamorous maternity shoots are all the rave nowadays, so imagine our surprise when celebrity host and expectant mom Iya Villania took a different route and stunned the internet instead with pregnancy photos sans all the makeup and high fashion. "Maternity shoot. Not! But the most we'll get," she jokingly wrote on Instagram.
In the series of images, Iya was photographed flaunting her growing baby bump post-swim in a black bikini, showing her body in its honest, un-Photoshopped state.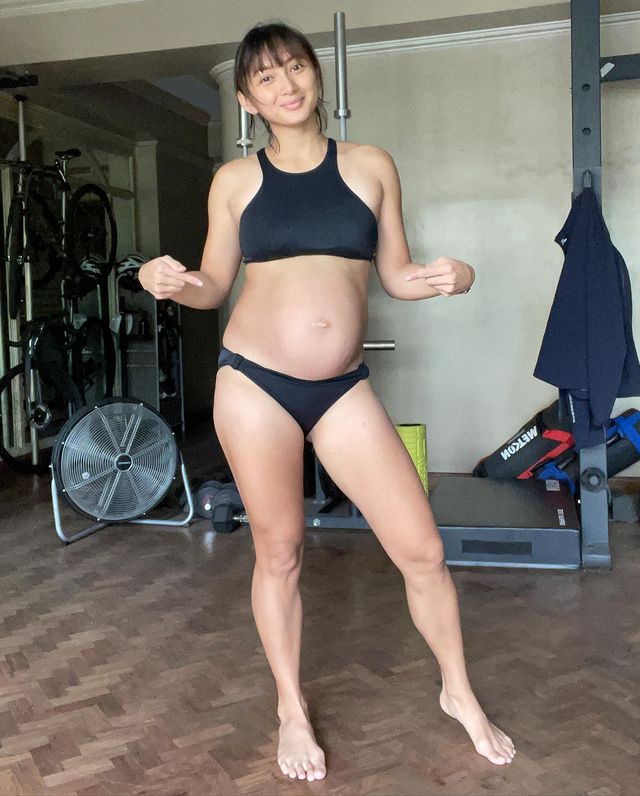 Her caption comes with a side of uplifting real talk, too, with her saying that it's when she's pregnant when she feels the most empowered. "For those of you who know me, I'm quite conservative. So to see me in a swimsuit must mean I'm confident. And for some reason, it's when I'm pregnant that I feel my sexiest and most confident," she shared.
ADVERTISMENT - CONTINUE READING BELOW ↓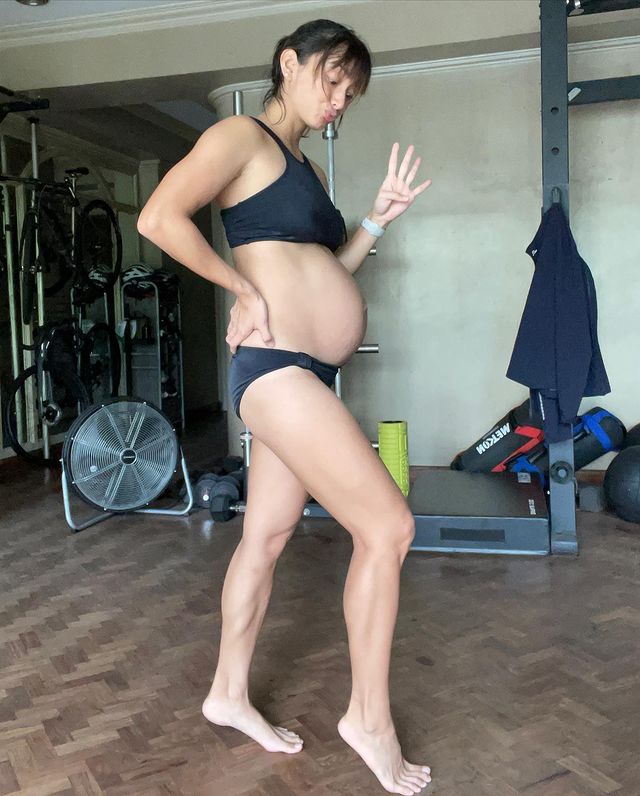 Even with zero filter and ~imperfections~ visible, Iya still looked stunning as ever, so much so that we can't blame her husband Drew Arellano for teasing her. "Bahala ka! Mabubuntis ka na naman nyan eh!" he commented, to which Iya replied, "Talaga lang ha? Sure ka?" LOL. We totally love their playful banter!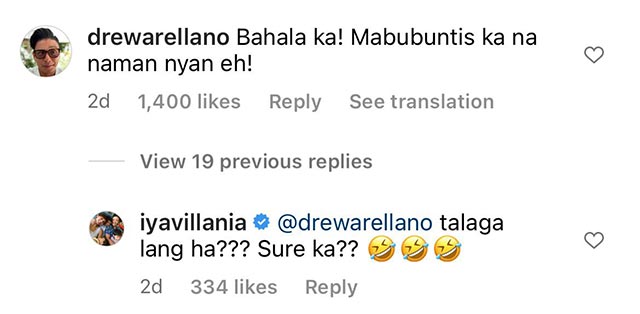 Iya's pregnancy photo is already her second swimsuit entry from their family's recent Boracay trip, the first one being about her failed attempt into matching with her kid's poolside outfits. She's expected to welcome baby number four in six weeks (!!!) and hopes to come back again to the beach soon with their growing fam—next time with their cute little addition.
READ MORE ABOUT IYA:
Iya Villania Doing A TikTok Dance While Pregnant Is The Best Thing We've Seen All Day
LOL, Drew Arellano Exposed Iya Villania's Actual Outfit On '24 Oras'
Iya Villania And Drew Arellano Mark Their 8th Wedding Anniversary