Jake Cuenca has aired his side of the story following his involvement in a controversial police car chase on October 9.
According to the police, Jake reportedly hit a policeman's car that evening and did not stop his SUV even after he was flagged down. Apparently, a buy-bust operation was in progress at that time in Mandaluyong, and the police were dressed in civilian clothing. During the car chase, a Grab driver was unfortunately hit by a stray bullet.
Speaking to ABS-CBN's showbiz reporter MJ Felipe, Jake opened up about the incident. He says he was on his way to fellow actor Paulo Avelino's house when it happened.
In a tweet, Paulo defended Jake from netizens' accusations about his condition at the time of the incident. He also confirmed that Jake was headed to his house as he had just recovered from COVID-19.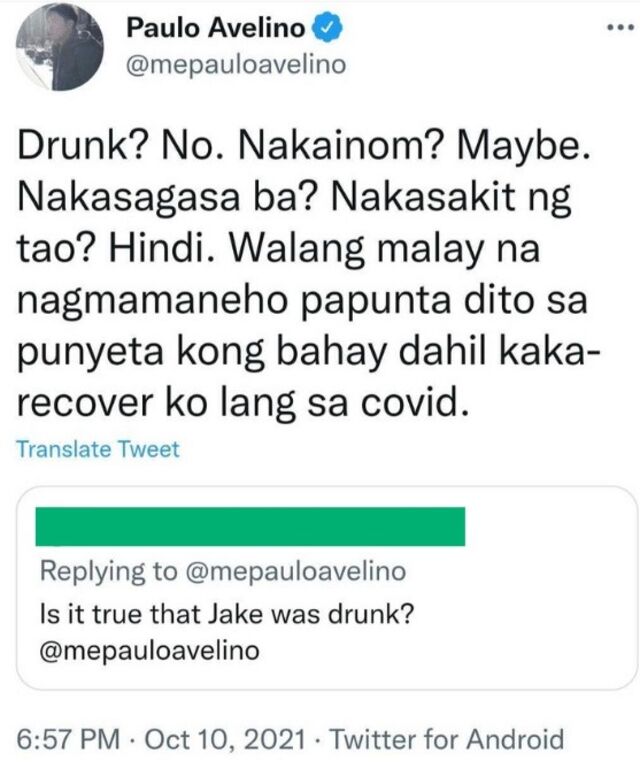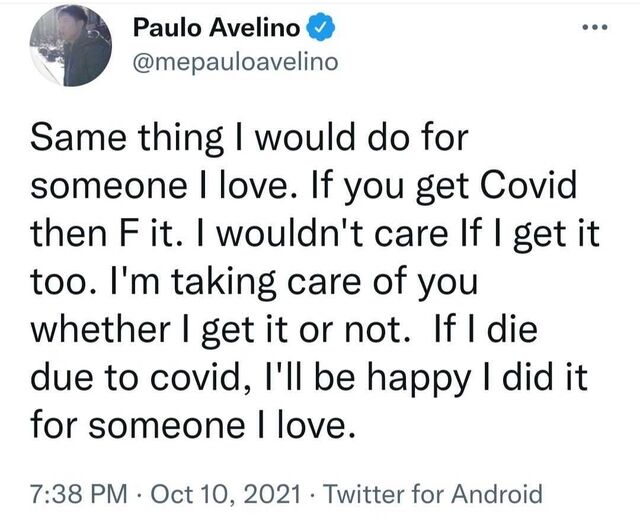 ADVERTISMENT - CONTINUE READING BELOW ↓
"When I have civilians flagging down my car, armed civilians flagging down my car with unmarked vehicles, my instinct talaga was to not stop, just to go forward, to just get away from trouble," Jake explained.
Jake felt that the armed men were actually aiming at him and not at his car tires during the car chase. "For me, [at] that moment, I was thinking… I was fearing for my life." 
Jake's SUV is back in his possession and bears the marks of the multiple gunshots. One of the gunshots almost hit the vehicle's gasoline tank.
"It was very traumatizing. I'll be very honest na I think yung hindi nasasabi minsan kasi, in the middle of the car chase, in the middle na hinahabol ako ng unmarked cars and pinagbababaril ako ng… At that point, I didn't know they were undercover cops. [Not once] in my mind did I think they were shooting for my tires. I thought they were shooting for me."
Only when he heard sirens and saw uniformed policemen did Jake stop his car. He was surprised when the police were apprehending him and not the armed civilians who were shooting at his SUV.
Jake further clarified that he had not been arrested and that he had not hit anyone with his vehicle. The police inspected his SUV twice and did not find anything illegal in it. 
"I followed everything that they wanted me to do. I followed due process. I followed all… Hindi ako nanglaban, hindi ko sila pinahirapan," he said.
When asked if he recalls hitting a policeman's car, Jake says he actually didn't feel it at the time and that there are no marks on his SUV to indicate that it had indeed happened.
"There's no paint from anywhere, there's no damage to my car aside from the damage that was caused by the gunshots. I understand that there are operations out there that we don't know about and people are just doing their jobs. And I completely understand that."
Jake faces complaints of "disobedience to a person in authority" and "reckless imprudence resulting in damage to property." The prosecutor's office is set to ask him for a counter-affidavit. Despite what has happened, Jake is not pressing charges and just wants the issue to be resolved. He has also promised to help the Grab driver that suffered an injury during the car chase.
"Despite the police taking that responsibility, I also want to extend my hand in any way, shape, or form. If I can help him and his family, I am willing to do that."