You guys, Ericka Villongco is getting cryptic once again. The actress-model, who was in a relationship with James Reid back in 2014, shared a *shady* post on Instagram, grabbing the attention of netizens who couldn't resist wondering what her ambiguous message was about, and if it pertained to her ex-beau in any way.
ICYMI, that's because the timing of her post seems coincidental to James' recent controversy with his rumored new girlfriend Issa Pressman, a dating news that wasn't taken lightly by James' fans with another former girlfriend Nadine Lustre.
"What goes around comes back around," Ericka wrote on Instagram. While she didn't name any names, the internet was quick to give meaning, especially since she also allegedly threw shade when James and Nadine broke up.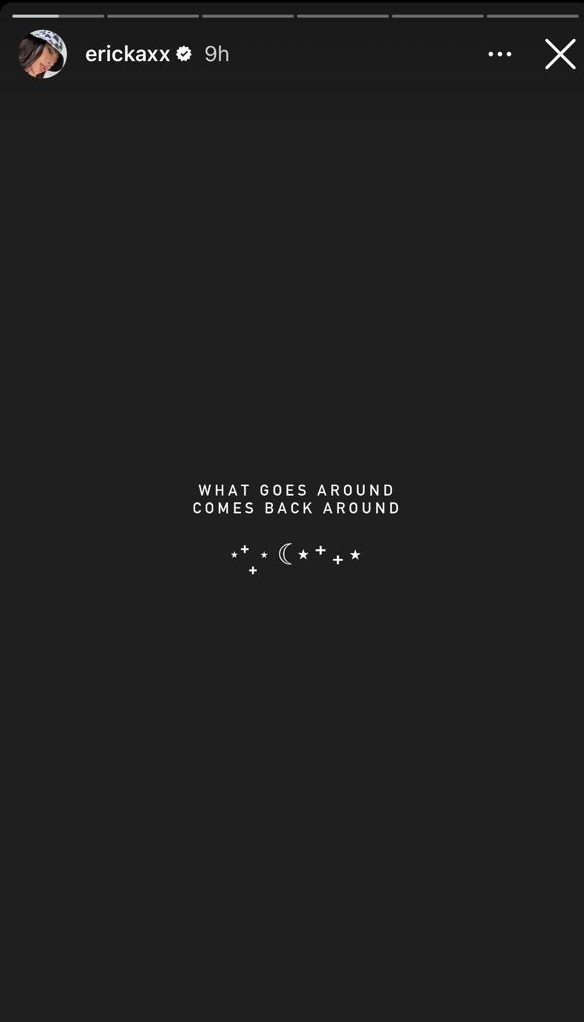 ADVERTISMENT - CONTINUE READING BELOW ↓
Back then, she shared that some people had been messaging her about a piece of certain news. "My dm is flooded with the 'Did you hear?' What do you have to say about..' he$ a cHeAteRrr'", she wrote, even adding intriguing words to her post such as "Karma's a btch", "LOL", and "God spared me."
"I still don't get the hate towards Ericka Villongco when actually she was once a victim of a cheater," a Twitter user defended Ericka, while another took offense and questioned why she couldn't move on with Nadine.