It only took James Reid two words to dispel a new rumor that's going around on the internet. That's because there's a viral TikTok video of him kissing a male friend on the cheek.
In the video, James can be seen standing beside a friend as other guests sing the "Happy Birthday" song and a birthday cake makes its way toward them. At the end of the video, they exchange a kiss on the cheek. As a result, Mariteses made the hasty assumption that the guy is reportedly James' "new boyfriend". James was last in a relationship with singer-actress Nadine Lustre.
Netizens were taken by surprise when James actually left a reaction on one of these now-deleted malicious vids and said, "Is true?" LOL.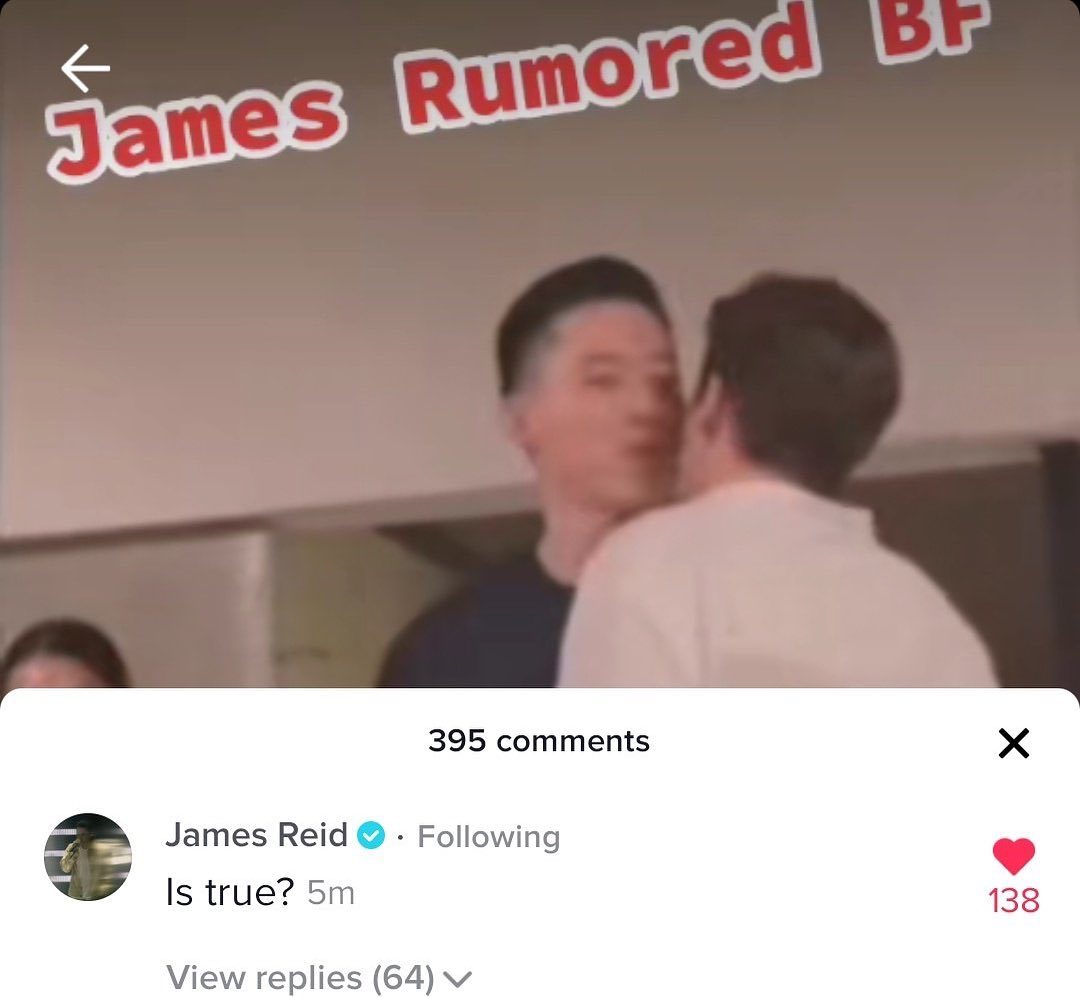 Thankfully, fans were quick to point out that the guy with James is actually his friend James Thomas, who is also his business partner for several resto-bars.
"James is very much amused by the reactions, we're happy that you're happy for his 'new relationship', but sadly, no, #JaJa is not true," said the James Reid-REIDers in a Facebook post.
"James Reid and James Thomas have been very good friends for a while now; he is also his business partner at Brooklyn Industries Group, Pop Up Katipunan, and Notorious Concepts," the fan group added. "James' reaction at Tiktok was priceless. We hope you all had a good laugh [as] we did." 
You have to love James' sense of humor!
MORE ON JAMES REID:
Whoa, James Reid Is Looking *Dapper* On An Oscars Party And Our Hearts Can't Take It
Nadine Lustre Says She's Still Open To Working With James Reid
Continue reading below ↓
Recommended Videos
Momoland's Nancy, Nadine Lustre, Jay Park, And Other Celebs Star In James Reid's Latest MV