Janella Salvador and Markus Paterson may have gone their separate ways as a couple, but that's not stopping them from celebrating their son Jude's milestones together.
Recently, the parents marked Jude's second birthday with touching video compilations. Apart from turning a year older, he was also baptized.
Janella took to IG Stories to share photos and videos from friends who were present at the ceremony.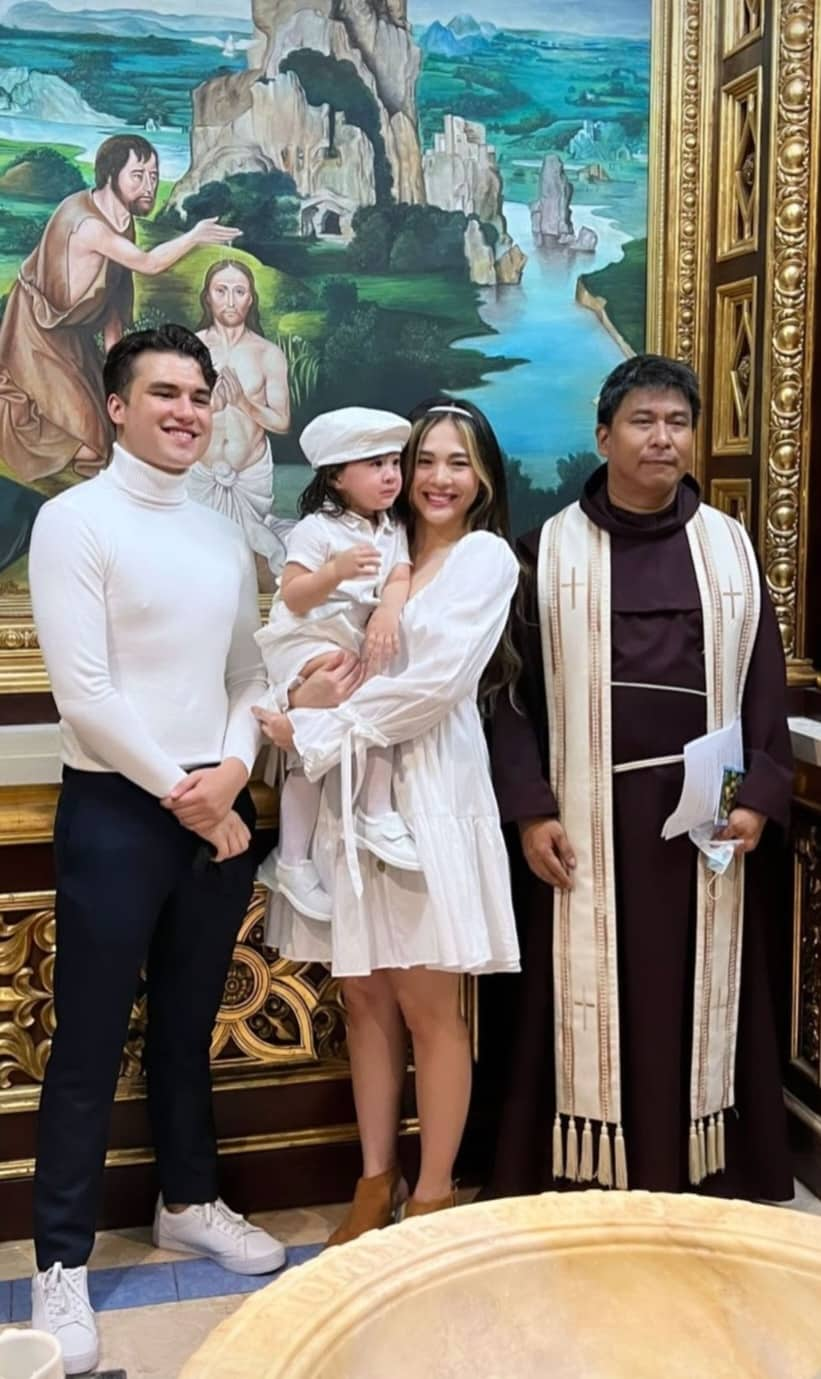 Janella's mom, actress Jenine Desiderio, also uploaded to her IG page snaps from the occasion. Jude looked so cute in his white baptismal getup! Janella and Markus also wore white outfits that day.
"Welcome to the Christian World, @judetrevorpaterson, and happy 2nd birthday!" wrote the proud grandmother. Jenine's post also featured clips of Jude from the party, happily playing in a ball pit and with family and friends singing the "Happy Birthday" song.
ADVERTISMENT - CONTINUE READING BELOW ↓
Janella gave birth to Jude in the UK on October 20, 2020. She and Markus were there for five months and came back to the Philippines with Jude in January 2021. 
Happy birthday, Jude!
MORE ON JUDE TREVOR PATERSON:
Janella Salvador And Markus Paterson Posted The *Most Touching* Video Compilations For Jude's 2nd Birthday
Janella Salvador On Her Relationship With Markus Paterson: 'Our main priority is Jude'
Markus Paterson Talks About Meeting Son Jude For The First Time: 'Everything is now for him'