1 Did you check the sky last night? There was a pretty halo around the moon, a rare phenomenon caused by sunlight refraction. This doesn't happen every day, but some superstitious people claim that this is a sign that a storm is about to come! (ABS-CBN)
Check out Gary Valenciano's twitpic of the moon last night!
2 Tired of hearing Pinoy terms like "teh," "'pag may time," or "yung totoo?" Here, 7 more Filipino expressions we need to stop using in 2014. (Acamd.blogspot)
3 And Jennifer Lawrence's Christian Dior gown at the 2014 Golden Globe Awards reminds us of...Little Mermaid! Check out the hilarious meme that's going viral online right now! (The Huffington Post)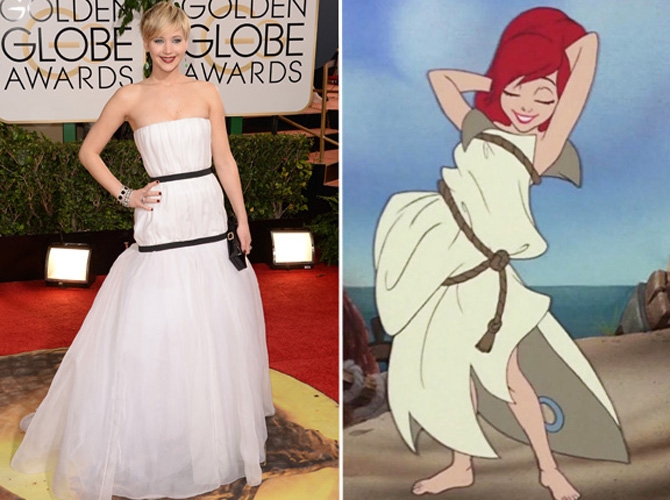 Continue reading below ↓
Recommended Videos
Photo: style.mtv.com
So, who do you think wore it better?
4 Hands down, coolest collaboration ever. Check out Robert Downey Jr. nail his duet with singer Sting below! (P.S. Didn't know Robert could sing that well! So hot!)

5 Who's excited for Game of Throne's Season 4? We are! The hit HBO show premieres on April 4, and we seriously cannot wait that long! In the meantime, check out the trailer below!