In a series of Instagram Stories, Jasmine Curtis-Smith greeted her sister Anne Curtis on her birthday by posting adorable throwback photos of them.
Jasmine went back to 2006 when Anne took her to Boracay for the first time.
The GMA-7 actress said Anne is her "personal tour guide to the world."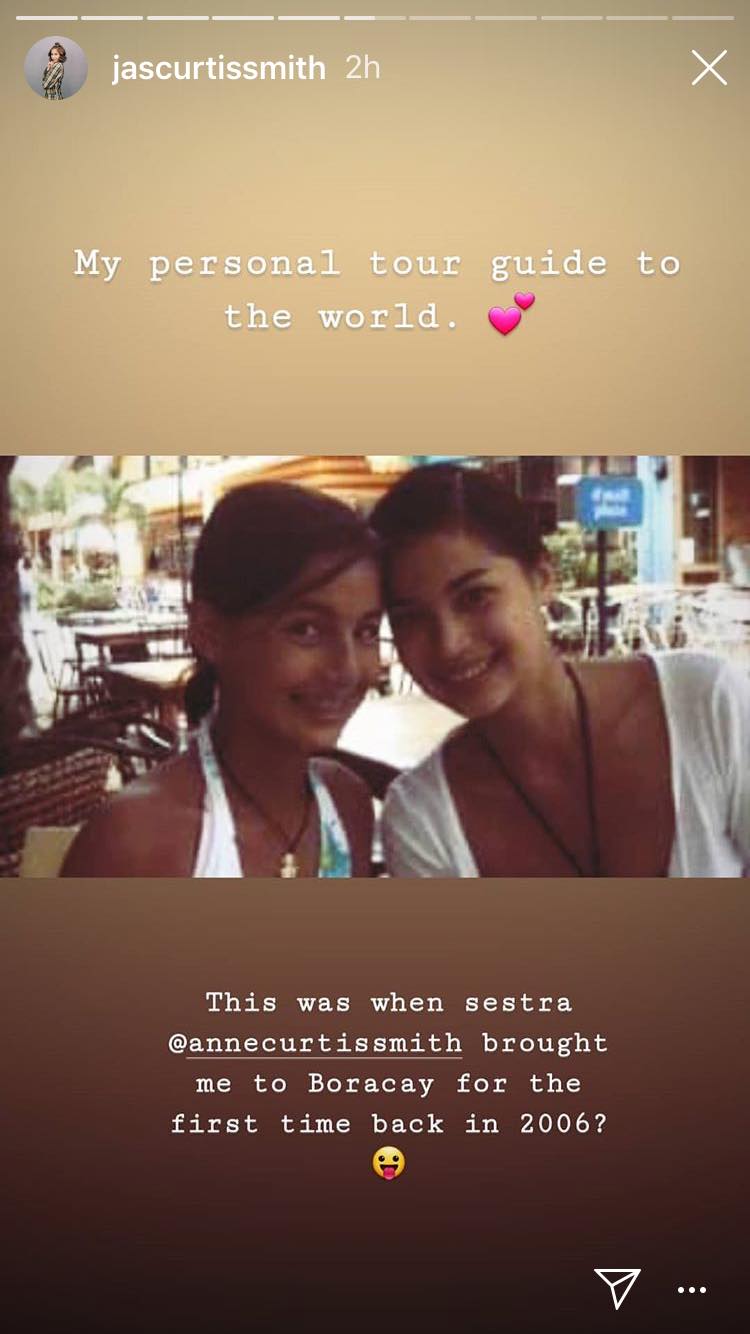 The sisters had gone back to Boracay a few more times during the years Anne taught Jasmine how to dress up and put on makeup!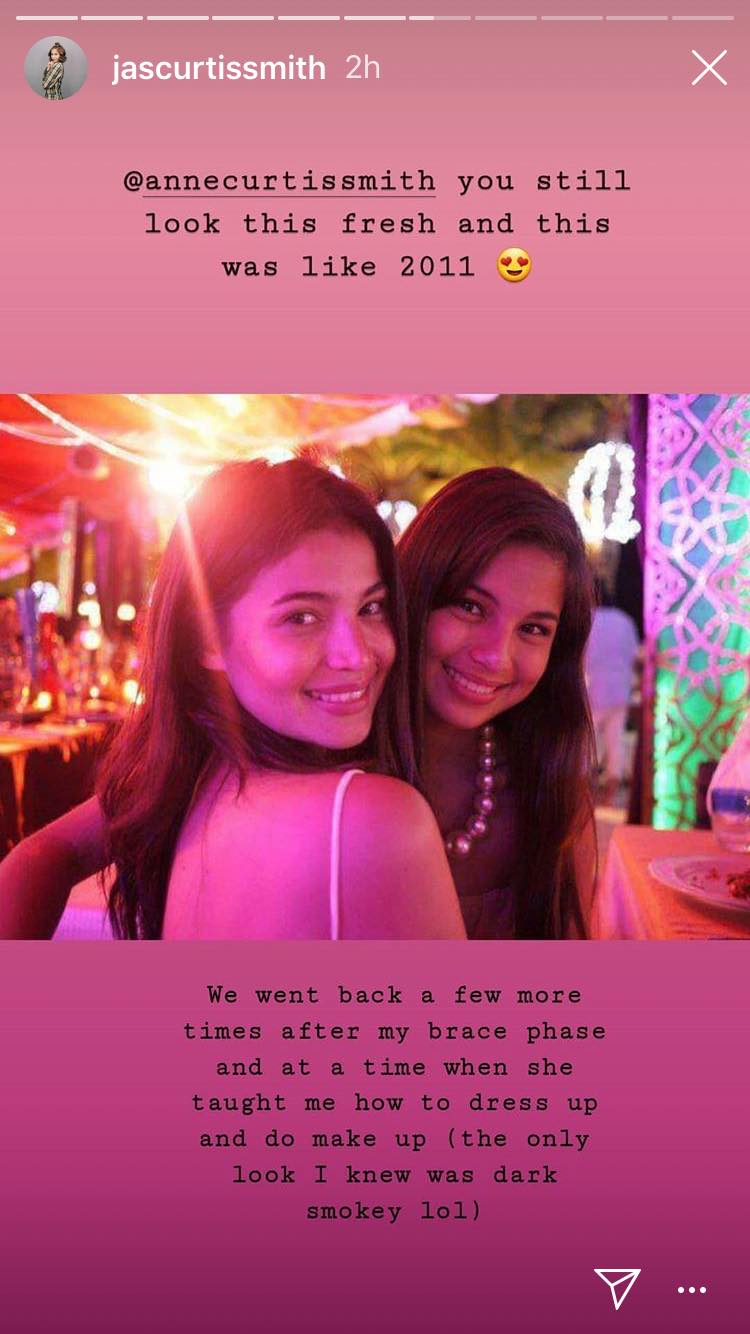 Continue reading below ↓
Recommended Videos
These times eventually became special bonding moments for them.
The Descendants Of The Sun actress wrote: "You dressed me up and did my makeup for one of my most memorable high school memories. All the while being on top of your game and doing shoots and taping and hosting live, daily.
"You ALWAYS make time for me and our family. [emoji]"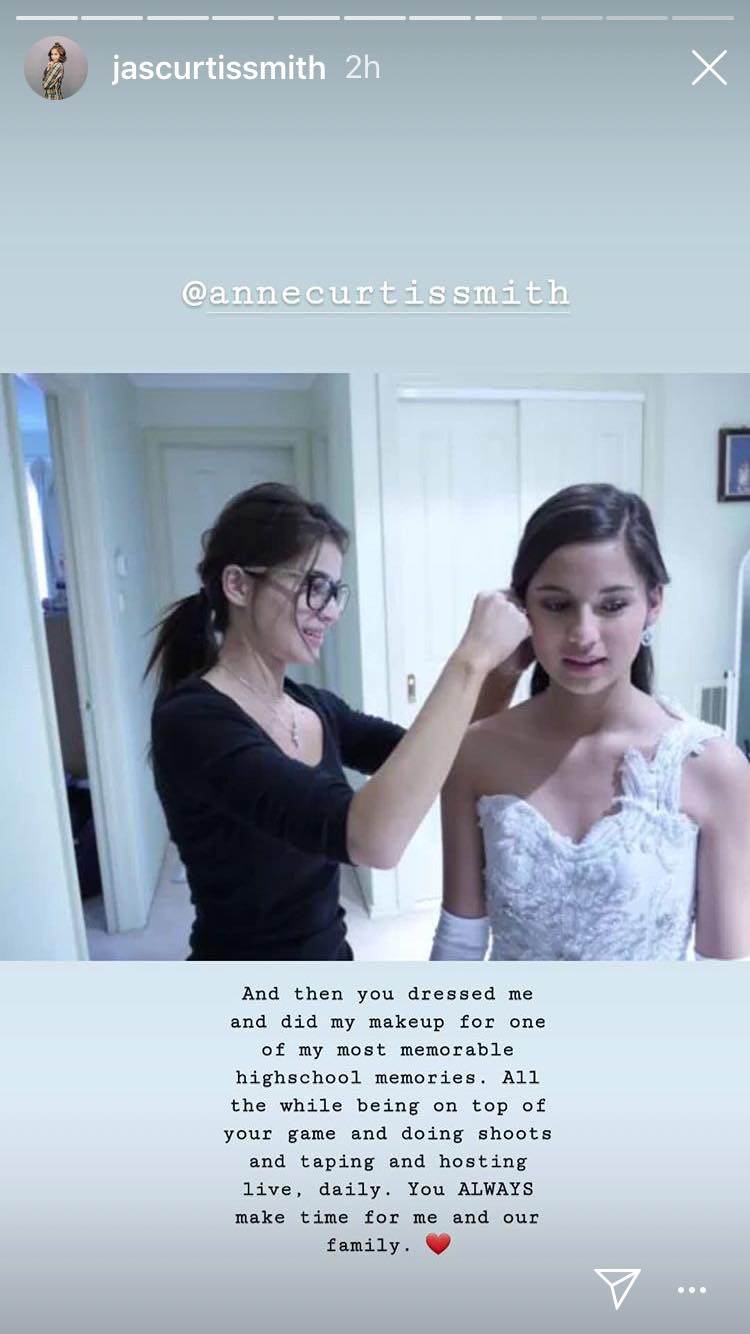 Anne and Jasmine later became travel buddies.
The Kapuso star continued, "You showed me how big the world is and showed the world how big we can all dream."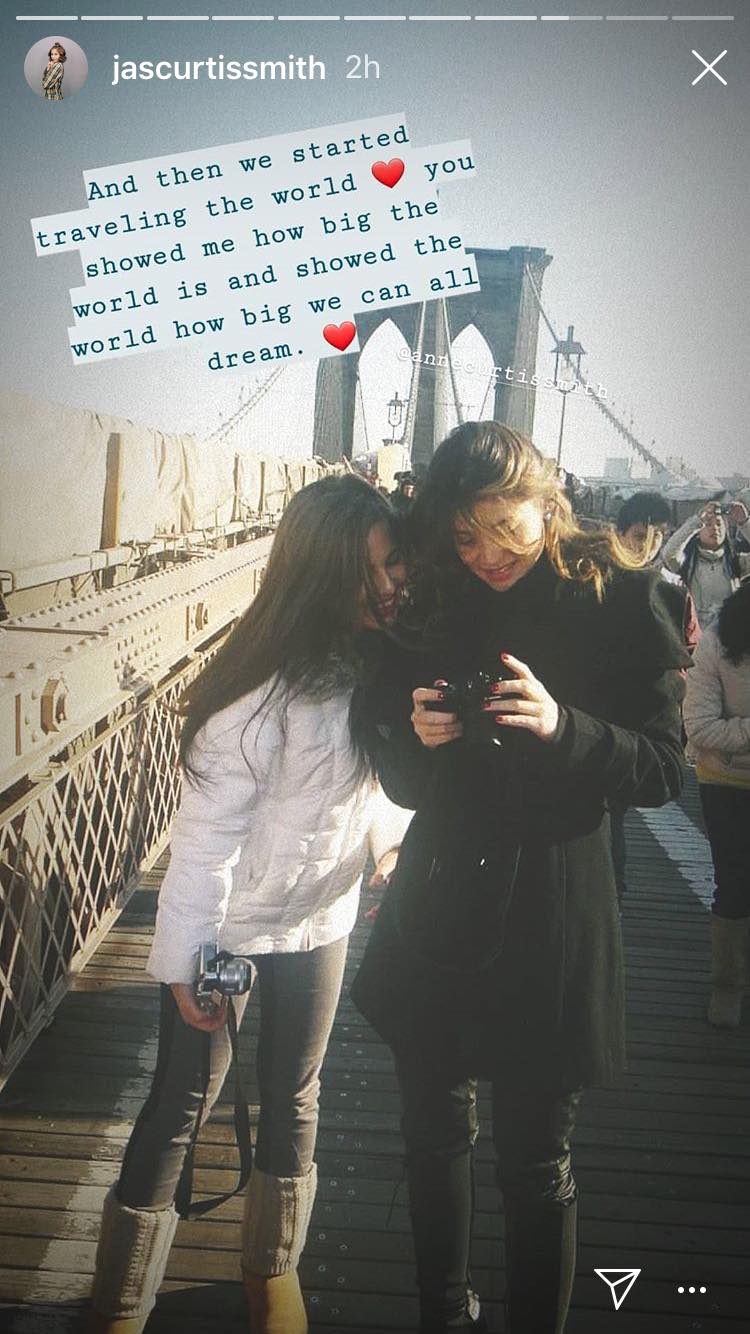 Jasmine then connected their love for dressing up, putting on makeup, and traveling the world to Anne's wedding in November 2017.
The celebration was held in Queenstown, New Zealand.
As the bride's maid-of-honor, Jasmine did the "final touches" on Anne before walking down the aisle.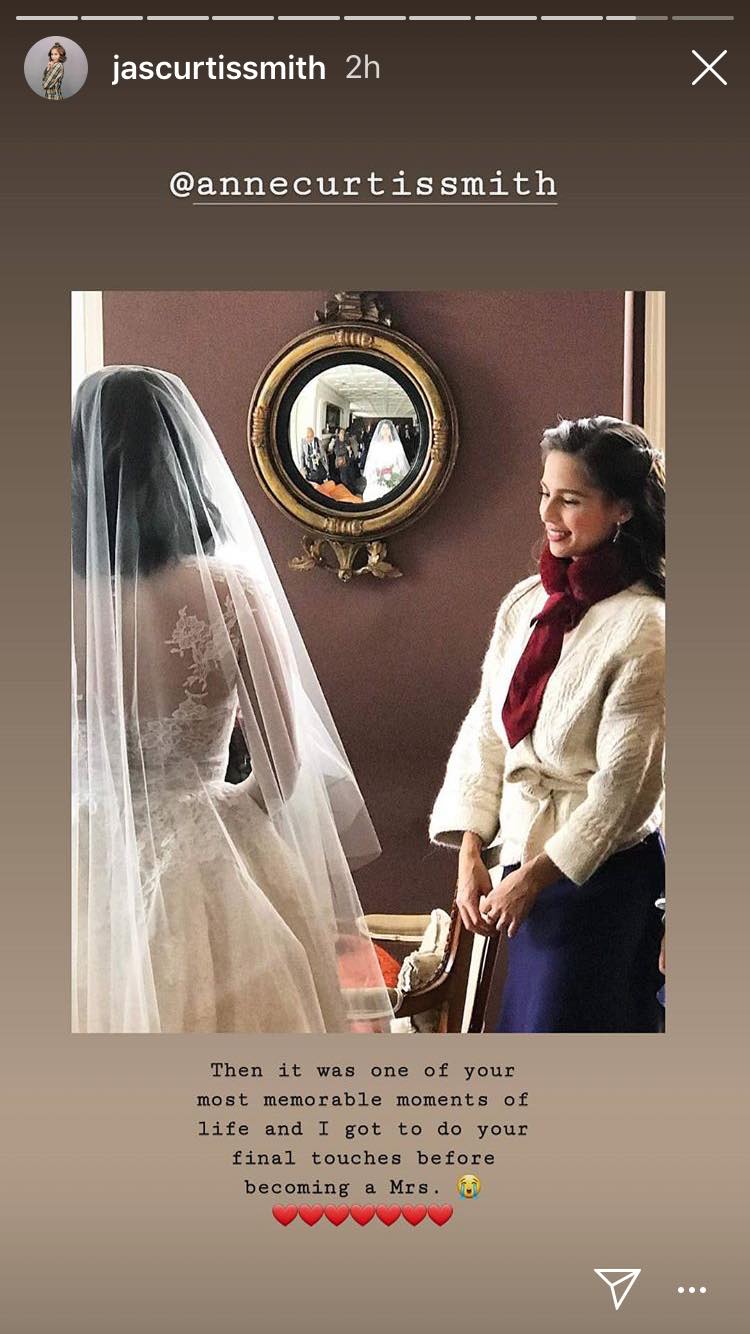 Jasmine ended her series of throwback photos, saying, "You're really the best.
"And no one will compare to you and your love."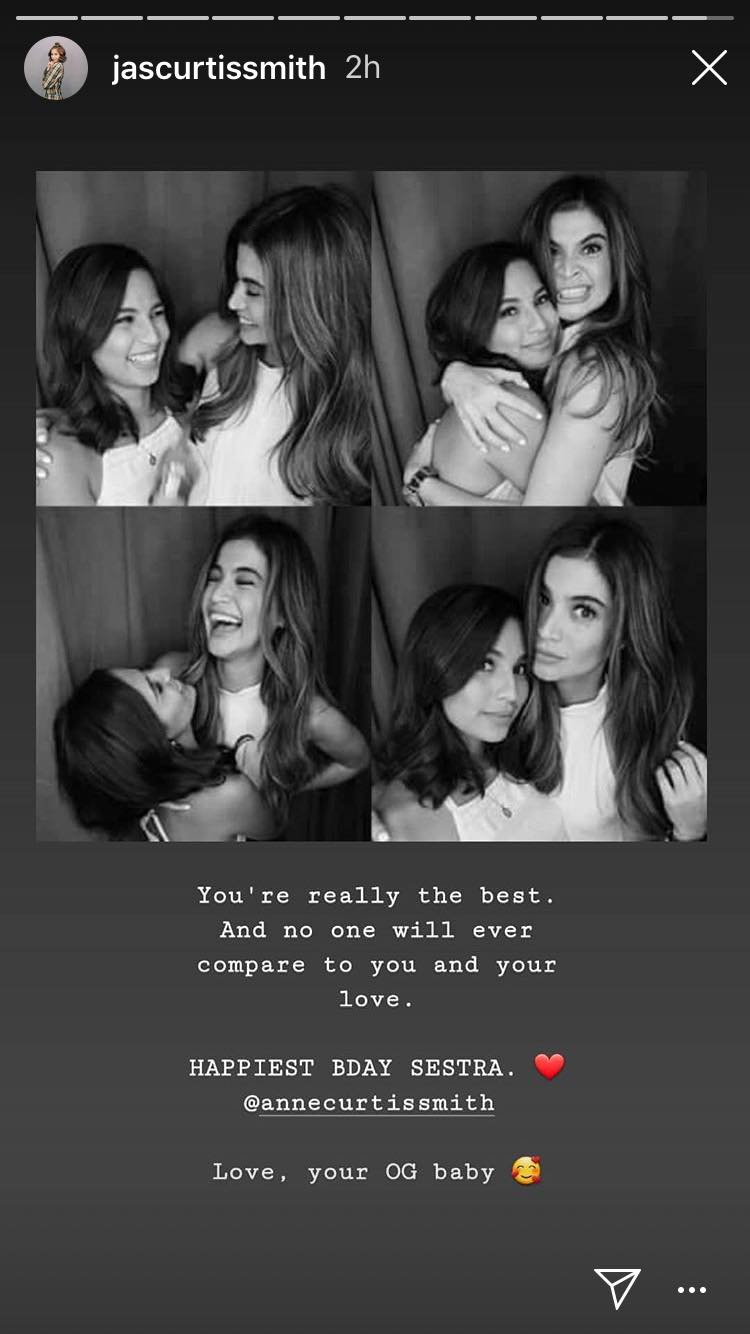 Along with her greeting in her Instagram Stories, Jasmine also posted a birthday message to Anne on her Instagram feed.
The GMA-7 star wished the ABS-CBN actress all the love and happiness.
As the original "bb girl," Jasmine assured her sister she will be the "best mum" to her future daughter.
Published as is, her birthday message reads: "Happiest birthday to the my sestra @annecurtissmith
"Knowing your love as an Ate, daughter, friend, and wife, it's a guarantee that bubba girl will have the best mum!!!
"You have always given your best self and love to me and everyone you encounter, so I wish that life continues to shower you with 100000000000xxxxx more love and happiness because we all know that you deserve all of it.  
"You keep growing into a spectacular woman and with that always bring so much inspiration to me as your little sestra and soon to be babysitter (as will no longer be your only bb girl anymore!)
"Cheers to seeing the world together and now seeing your world and love grow bigger. I love you so much and always, and am so so excited to see you and your newest bb girl soon!!!!!! Bon anniv Mme Heussaff"
Anne celebrated her 35th birthday yesterday, February 17.