It seems like the rift between Moira Dela Torre and estranged husband Jason Hernandez is still *not* over. In case you haven't heard, the musician has been the talk of the town recently following the release of his new music video for "Ikaw Pa Rin," where he featured clips from his wedding with Moira in 2019.
Moira's sister, J'mee Dela Torre, reacted to the MV through a series of tweets. "Parang di accurate yung lyrics sa ginagawa mo IRL ah," she said. "Why do you need to manipulate people into thinking that you still love and miss her?"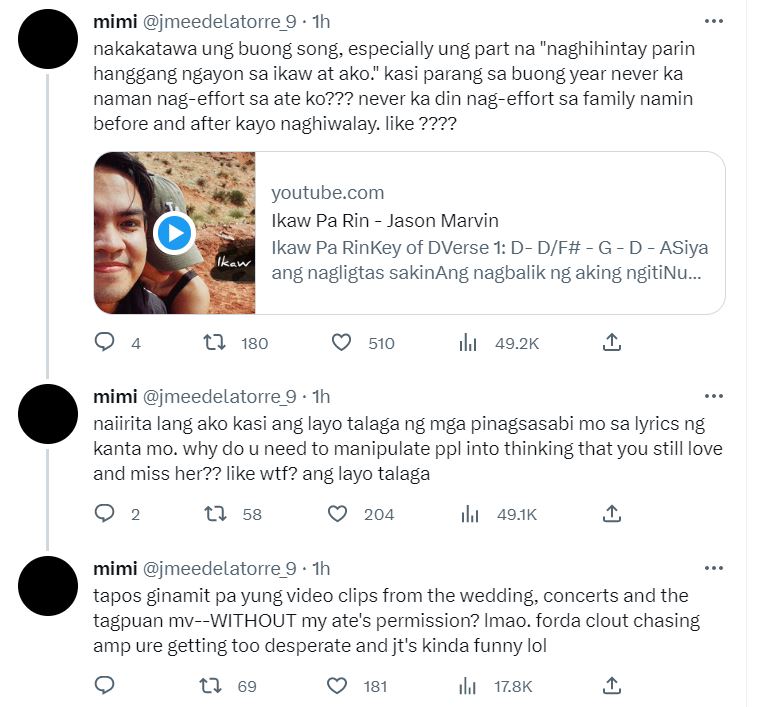 ADVERTISMENT - CONTINUE READING BELOW ↓
In a now-deleted Facebook post, Jason responded to J'mee's sentiments.
"Sorry J'mee I didn't want to do this. I tried calling you but you blocked me everywhere. I was caught off guard when you posted your tweets because one, I showed you this song last year July already so I don't get why you're surprised with the lyrics," Jason wrote, posting a screenshot of his conversation with J'mee.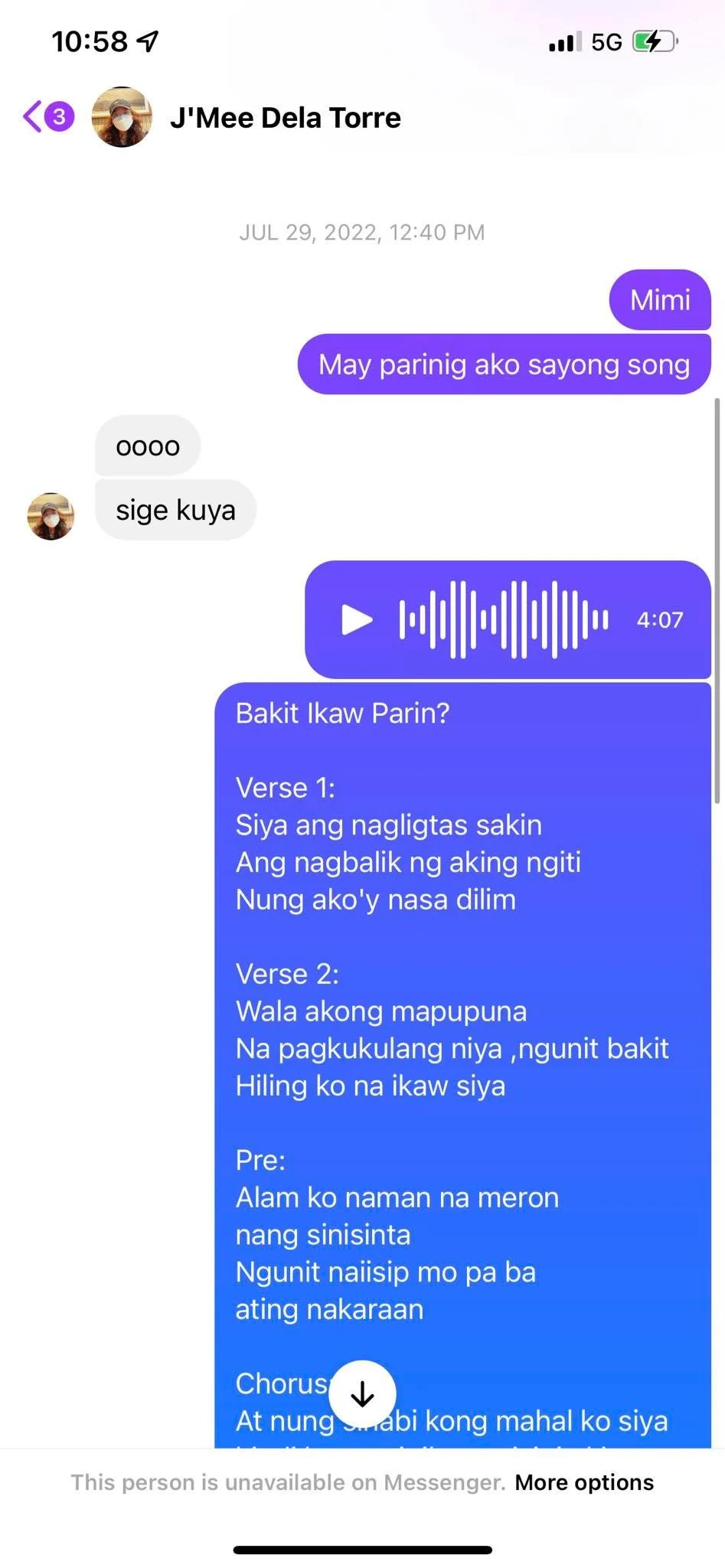 The musician revealed that he often visits Moira's family in the first few months after their breakup. "When your mom expressed that Moi didn't want me hanging out with you guys, I respected that that's why I stopped visiting," he narrated.
"You didn't see kung paano ako lumuhod at umiyak so she would take me back (Ate Lea and Chai saw), you didn't see kung pano siya nag basag ng baso to shut me up, you didn't see kung pano siya galit na galit noong nagpadala ako ng food sakanya 'cause I thought she was sick and how she told me to never go near her again. You don't know how I would wait outside the condo sa driveway para ma-timingan lang siya kausapin," he continued, admitting that he's *desperate* for Moira's forgiveness.
"Ask your ate, we spoke on the phone about 3 weeks ago and told her I missed her. I miss my best friend. That's why I never had any other relationship before and after we broke up. You call me desperate, yes, I am desperate to have her back. I made mistakes but I wanna be able to say that I did everything to make up and learn from it.
ADVERTISMENT - CONTINUE READING BELOW ↓
"I've been good to you and your family and I'm sorry if you were fed false/exaggerated/filtered details, but I gave my all to try and get her back."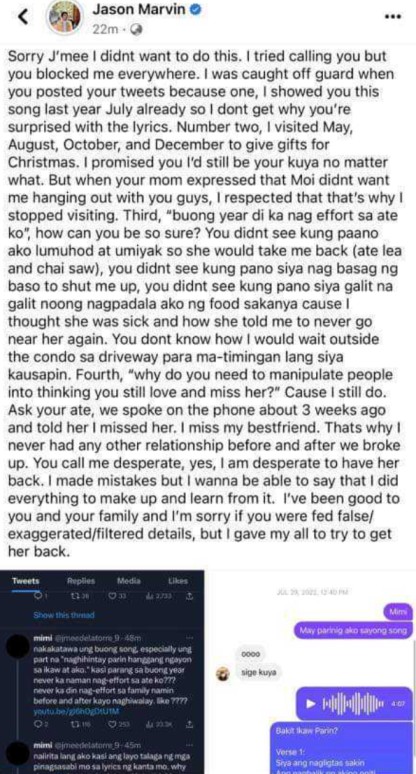 As of writing, neither Moira nor J'mee has commented on the issue.