Sunday night, the internet literally lost its shit when the SAG awards brought Brad Pitt and Jennifer Aniston back together on our TV screens. Within *seconds* of a slight—and really not all that impressive—wrist grab, Instagram shipped these two former lovers as if 2005 never happened.
But, um, wake up everyone! As evidenced by my hair that is still fried from excessively flat-ironing it nearly 15 years ago, people don't forget. And some old wounds never heal...or deserve to be reopened. As fans, we cannot afford to be a bad friend to Jen right now, so I think we cannot ship her and Brad getting back together under any circumstances.
Allow me to break this down:
Wanting Jen and Brad to get back together is basically the equivalent of hoping Tristan Thompson and Khloé Kardashian get back together in 10 years. You would never, right?
Or, now that Vanessa Hudgens and Zac Efron are both single again, it's like hoping Zanessa comes back from the relationship dead too. But, my friends, there's a huge difference between Zanessa round II and a Brad and Jen reunion, because the circumstances in which those two love stories ended years ago are very different (ahem, Brangelina).
Continue reading below ↓
Recommended Videos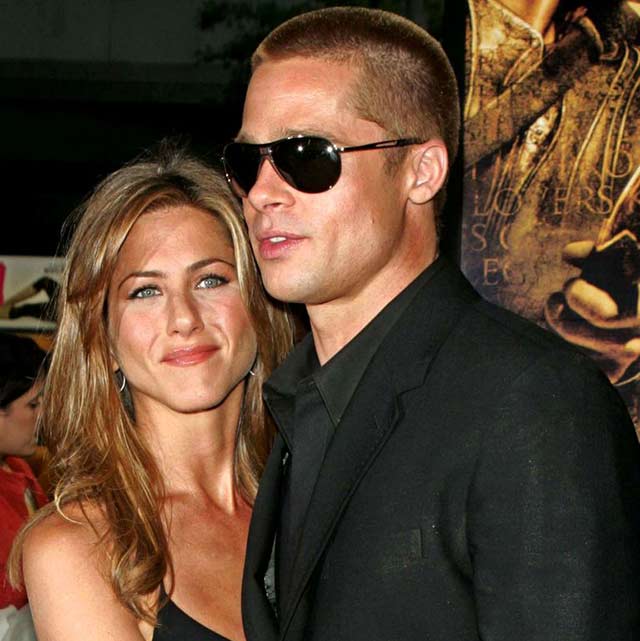 Indulge me here and just imagine Jen is your bestie for a second. I'd guess that during the time she and Brad divorced all those years ago, you spent multiple nights with her gorging ice cream, watching scary movies, and convincing her to change his contact to "DO NOT TEXT HIM" so that even when drunk, she wouldn't be tempted. It was probably so hard to see her go through something like that, but you were both so happy when that toxic fuckboi was officially out of her life.
But now, 10 years later, she's telling you she's considering getting back together with him just because they're both single and he's def no longer with the woman he "reportedly"" cheated on her with. I know that you wouldn't ship that...so why are you shipping Jen and Brad part deux?
"Just like low-rise jeans, this couple should never make a comeback."
Luckily, if you look closely at their exchange during the SAG awards, you'll notice that Jen simply exchanged pleasantries with Brad. And she didn't hold his hand back as he reached for her wrist—she actually flicked it away! Let's be honest here: Isn't that how we all want to handle any run-in with our own toxic ex?
Jen is too smart to go backward, and we should be supporting her as if she was our BFF from high school (yes, even when her ex tries to remind her that he is available by saying he's going to put his SAG award on his Tinder profile...smh). It's so clear that Jen has moved on, and world? We need to move on with her.
***
This article originally appeared on Cosmopolitan.com. Minor edits have been made by the Cosmo.ph editors.