Jennifer Lopez and Alex Rodriguez are engaged, and despite the fact that her ~love don't cost a thing~ (you're welcome/sorry), he went ahead and gave her a $1 million hunk of diamond. They've been a couple for juuuuuust over two years, and now that they're heading to the altar, let's review their insanely hot relationship—which actually started a full 20 years ago. But, like, not before I make everyone watch the "Jenny From the Block" video, bye:
20 Years Ago, LOL
A-Rod meets J.Lo and asks for her autograph. AND GUYS: He kept it all these years.
May 21, 2005
J.Lo is photographed chilling with A-Rod at a Yankees game...with her then-husband Marc Anthony. Awk times.
Continue reading below ↓
Recommended Videos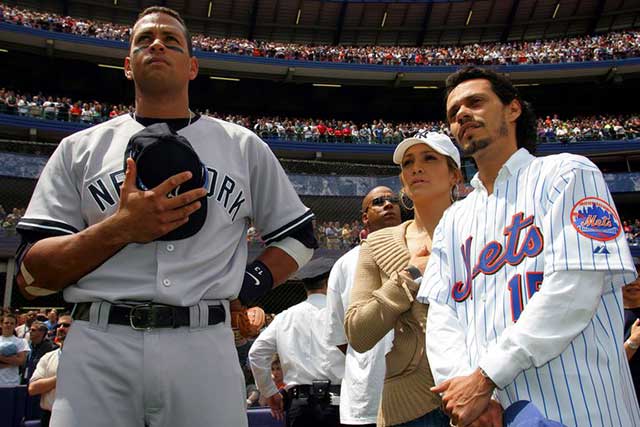 March 8, 2017
People breaks the news that A-Rod and J.Lo are dating! A source says, "She seems excited. He has been around her family, and she really likes that he is a dad. She is aware, though, that he is a ladies' man too and is being cautious. For now, it's just fun. She is single and enjoys dating."
A-Rod goes on Ellen to tell the story of how they reconnected:
"Someone taps me on the shoulder, and I turn around and I do not recognize this person. And it's Jennifer, but she's dressed up as Harlee from Shades of Blue and she's in her jeans and her big boots. And it took me about four or five seconds. And she said, 'It's Jennifer! It's Jennifer!' I go, 'Oh my God, Jennifer, you look beautiful.' I was so embarrassed and then I got a little nervous, and I'm like, 'This is so goofy, we all know who Jennifer is and she's everywhere.' Then we basically had a small chit-chat...and she says, 'You have my number, reach out.' And I went home that night and reached out."
April 8, 2017
A month after People confirms that J.Lo and A-Rod are an item, the world is thirsting for some PDA pics. J.Lo teases fans by posting this photo of her legs intertwined with OTHER LEGS that are CLEARLY A-Rod's while a Yankees game plays in the background:
April 23, 2017
Then she kicks her trolling up a notch by reposting A-Rod's IG of ~sports~:
May 1, 2017
J.Lo and A-Rod FINALLY go Instagram official (for real this time) on the way to the Met Gala:
Which, by the way, marks their first official appearance as a couple: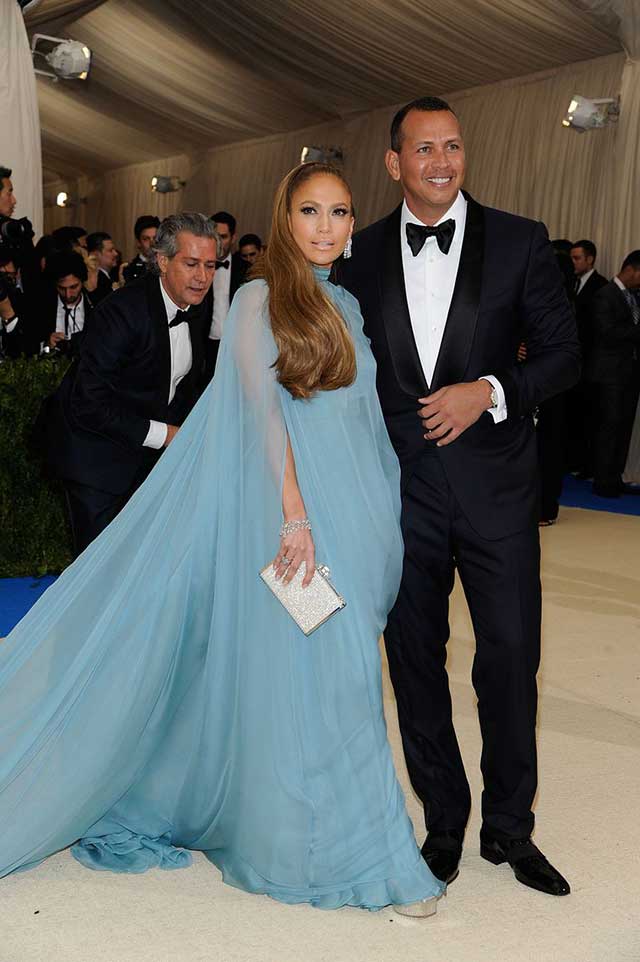 May 17, 2017
J.Lo is spotted FaceTiming with A-Rod on-set and it's truly adorable, love is real, etc: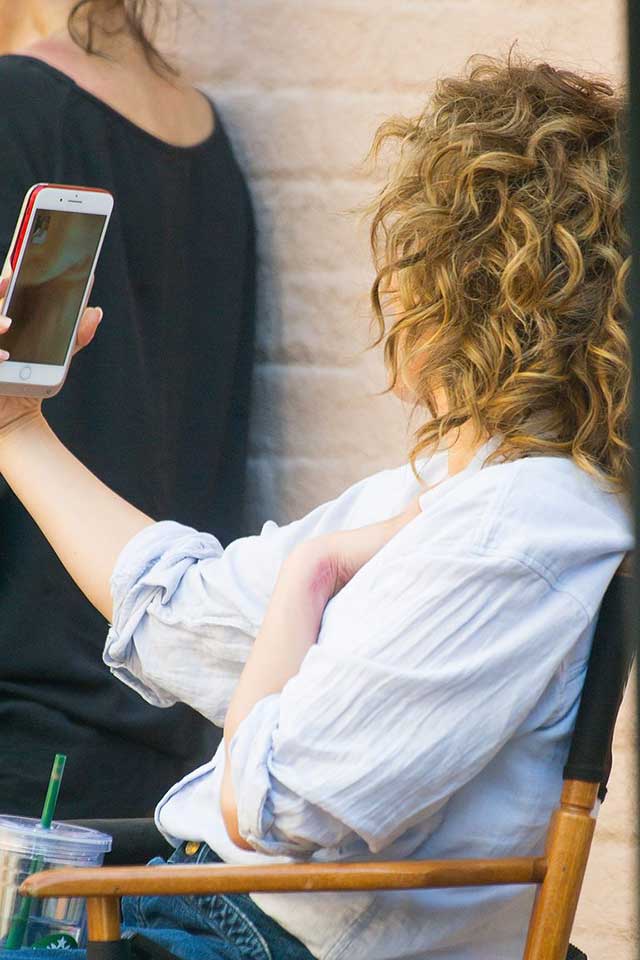 June 19, 2017
A-Rod and J.Lo take a romantic vacation to Paris and cause me/you/everyone to be high-key jealous:
July 23, 2017
Because apparently their birthdays are just days apart, the couple celebrates with a joint party:
October 18, 2017
People reports that J.Lo and A-Rod are moving in together, with a source saying, "They will invest together in a new home when they find the perfect one. They are starting to make more financial decisions together. It's nice for Jennifer to be with a man who has his own money and spends it wisely."
AHEM at that unsubtle Casper Smart shade.
October 21, 2017
J.Lo and A-Rod appear on the cover of Vanity Fair together, as one does:
November 26, 2017
And then they spend their first Thanksgiving together! Things are getting serious!
December 26, 2017
And their first Christmas...
February 15, 2018
AND their first Valentine's Day!
May 7, 2018
Flash-forward a few months of cuteness and the couple hits up the Met Gala together for their second time: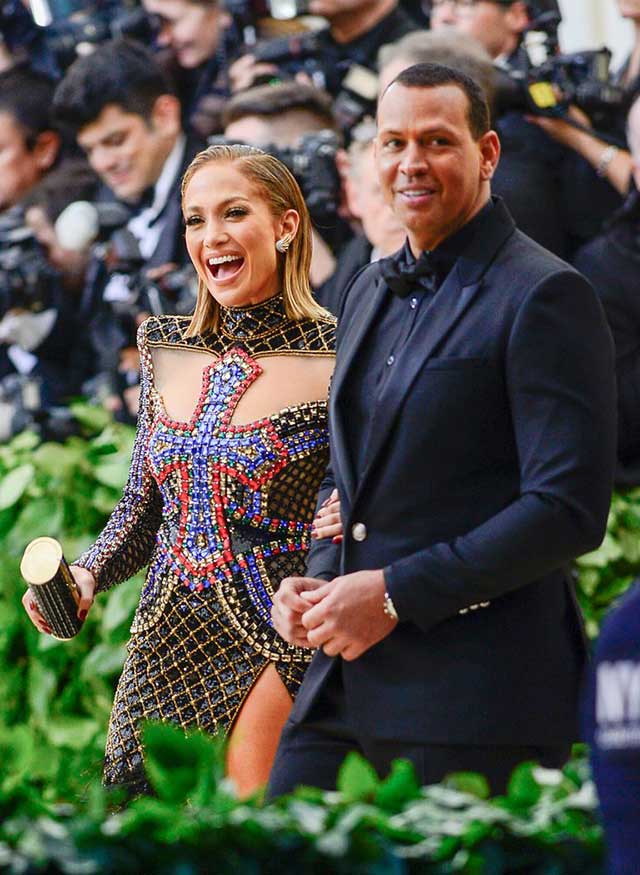 June 14, 2018
Their blended family situation is clearly solid because A-Rod shares a photo with J.Lo and her ex Marc Anthony at their daughter's dance recital:
July 5, 2018
And then it happens. J.Lo causes fans to fully spiral thanks to posting THIS pic featuring a ring on THAT finger:
P.S. They weren't engaged at the time. Jenny From the Block just likes the rocks that she's got. (Again, you're welcome/sorry.)
July 24 to 27, 2018
A-Rod and J.Lo celebrate each other's birthdays with posts that rival each other in cuteness.
August 8, 2018
Then they head to vacation in Capri while the rest of us (me) suffer through the hellish sauna that is NYC in the summer:
October 9, 2018
A-Rod proves he's the ultimate Instagram boyfriend during J.Lo's AMA performance:
December 25, 2018
The pair spend Christmas with their families and wear matching pajamas which is not at all embarrassing to their kids, I'm sure!
February 3, 2019
J.Lo and A-Rod celebrate their two-year anniversary, and she writes the most gushing post your Instagram feed has ever seen:
Wait, so does he...MY HEART!!!
February 10, 2019
A-Rod, J.Lo, and J.Lo's hat attend the Grammy Awards: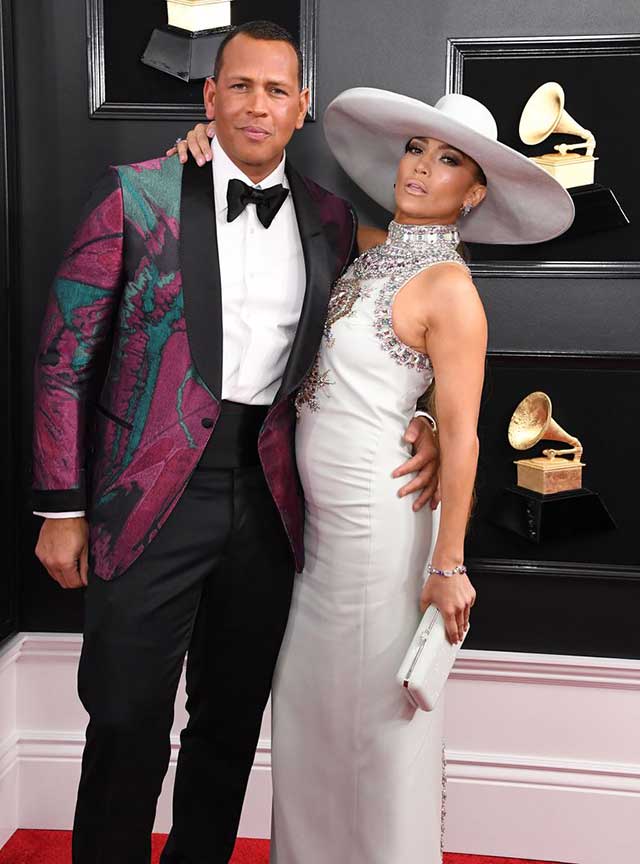 February 14, 2019
J.Lo and A-Rod celebrate Valentine's Day again; Cupid retires due to peaking:
February 24, 2019
Then they slay the Oscars, where J.Lo cosplays as a disco ball: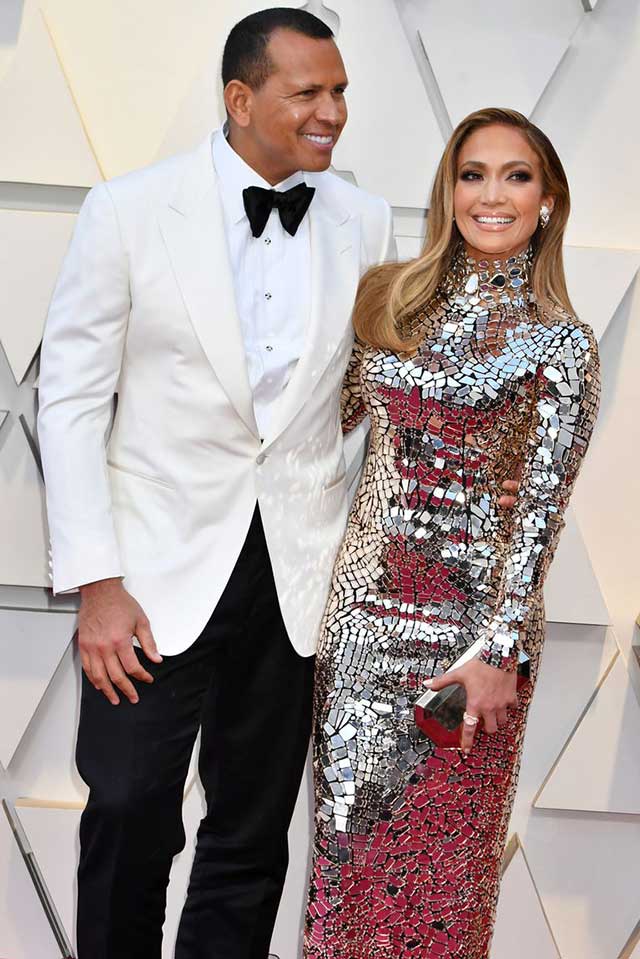 March 8, 2019
J.Lo and A-Rod head to a tropical beach vacation...and little does she know, he's about to ~pop the question~:
March 9, 2019
J.Lo announces her engagement on Instagram and debuts a rock so big, I can barely see. Said rock is valued at over $1 million (approximately P52.6 million), NBD.
***
This article originally appeared on Cosmopolitan.com. Minor edits have been made by the Cosmo.ph editors.