When I learned that Ji Chang Wook was visiting Manila, I couldn't help but relive all those scenes that took my breath away when I first *met* him through a K-drama. It was in Suspicious Partner, where he was prosecutor/lawyer Noh Ji Wook. Then, he really gave justice to the role of "romantic comedy leading man" with his puppy dog eyes, ~mukbang~ scenes (read: all the kissing!), and cute slapstick antics. He has always been dazzling, and I was sure he was going to bring his magic to the fans.
Chang Wook definitely proved me right. The Philippines was his second stop after meeting his fans in South Korea and after this, he's heading to Japan and Indonesia. By the time he left, we all knew we were love-struck.
Here are all the new facts we learned about Ji Chang Wook during his visit to the country:
1. He's a rookie in exploring the (back)streets of the Philippines.
It was his first time here, and he was glad it wasn't too hot. "Actually, I was feeling very happy because I was able to get welcomed by the fans when I arrived here in the Philippines," the actor shared. "And I thought the weather was going to be hot when I arrived, but the weather was really nice. I actually enjoyed my trip coming here to the Philippines." It was rainy throughout his stay, but he was able to take walks, went for a swim in The Peninsula Hotel where he stayed, and made the most of his short stay.
ADVERTISMENT - CONTINUE READING BELOW ↓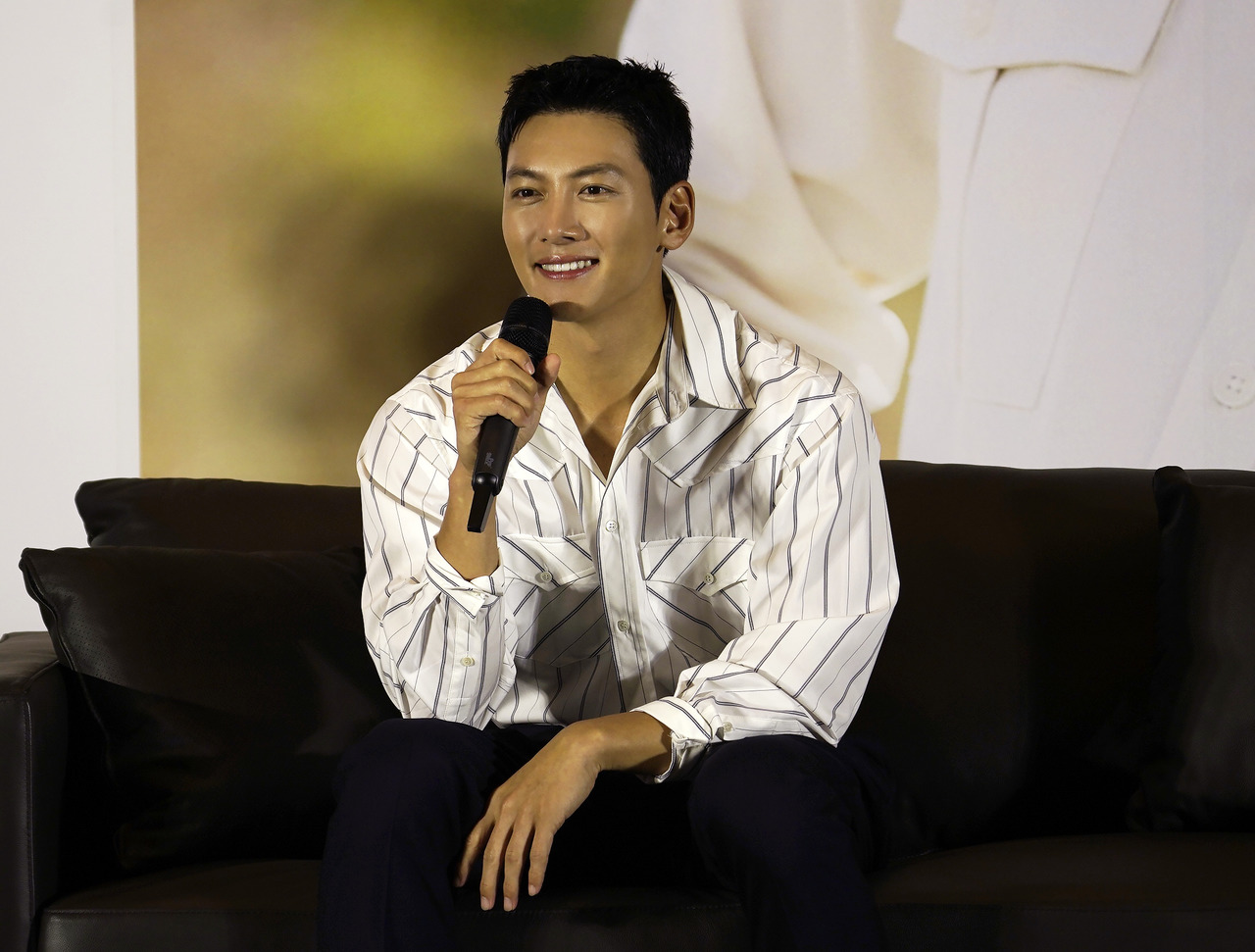 If he had more time, he said he would have loved to visit the most popular destinations, too. "For tourist spots, I'd like to travel around the Boracay area. They say it's a very famous tourist spot here in the Philippines. Also, I had a walk last night in the Greenbelt area. I had coffee and just took a walk in the city." (And by now, you probably saw his viral pictures—they never fail to make us smile when we see them on our feeds!)
2. He was love-struck in the city because of halo-halo and sisig!
One of our favorite desserts and a staple ulam won the heart of Chang Wook. "I visited one of the Bench stores, and in the cafeteria there (the Bench Café), the fans asked me to try the halo-halo and sisig. And I liked it so much!"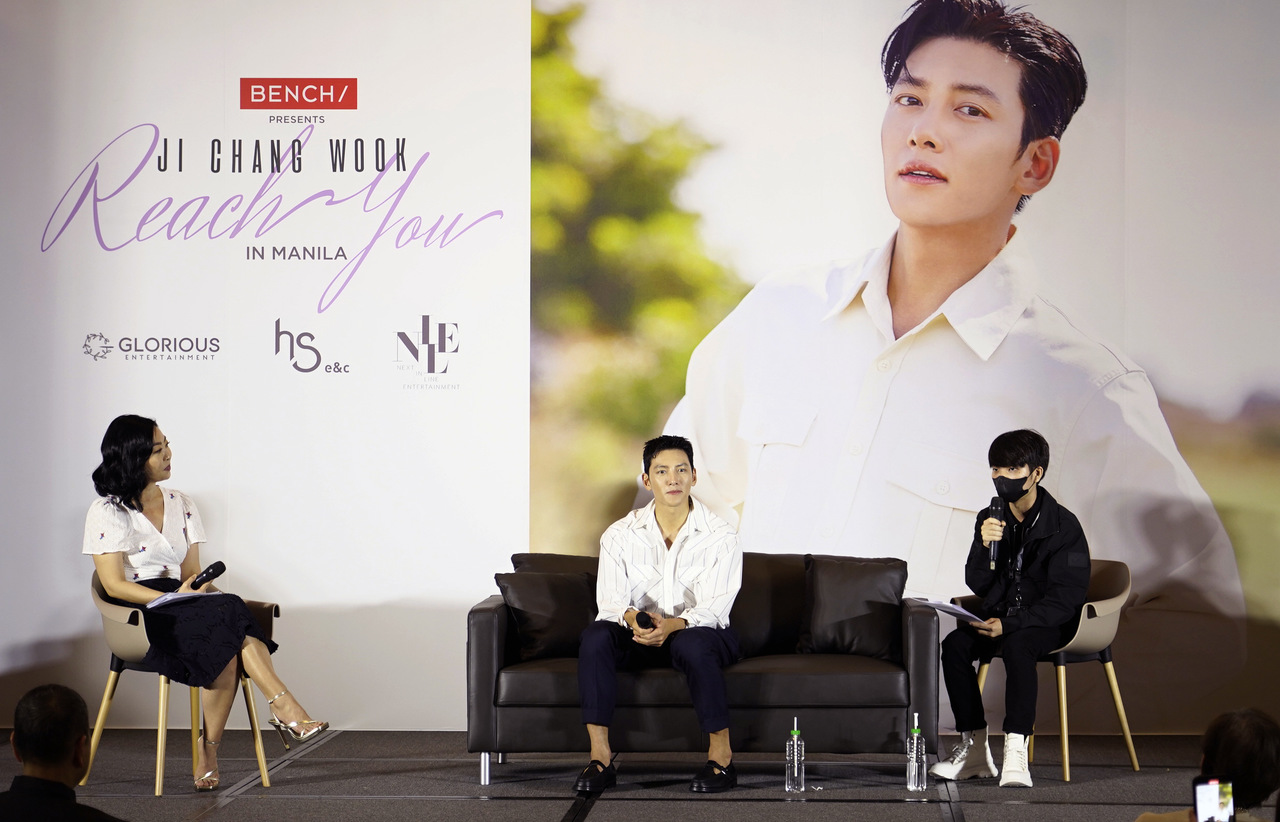 ADVERTISMENT - CONTINUE READING BELOW ↓
In case you were curious, he's actually pretty chill like halo-halo. He shared that he usually hangs out with friends, listens to music, goes on walks, or plays golf. On days with bad weather, he'll usually just stay at home.
3. He stole our hearts with his passion for acting.
We've seen him in dramas, movies, musical stages, and even variety shows. He received a number of questions about his craft, and he earnestly answered them, especially during the press conference. He shared that he really values communication with the director and writers' team to prepare for and overcome challenges in his roles.
K-loka by Cosmopolitan Philippines was lucky enough to ask him which of his past characters he liked best. He responded, "It's hard for me to choose a specific role because I poured my love into all the series I worked on." Further, he shared that he definitely wants to explore different projects in the future. "I actually want to try different genres to show different aspects of me, so that I can show you [different dimensions of acting]."
ADVERTISMENT - CONTINUE READING BELOW ↓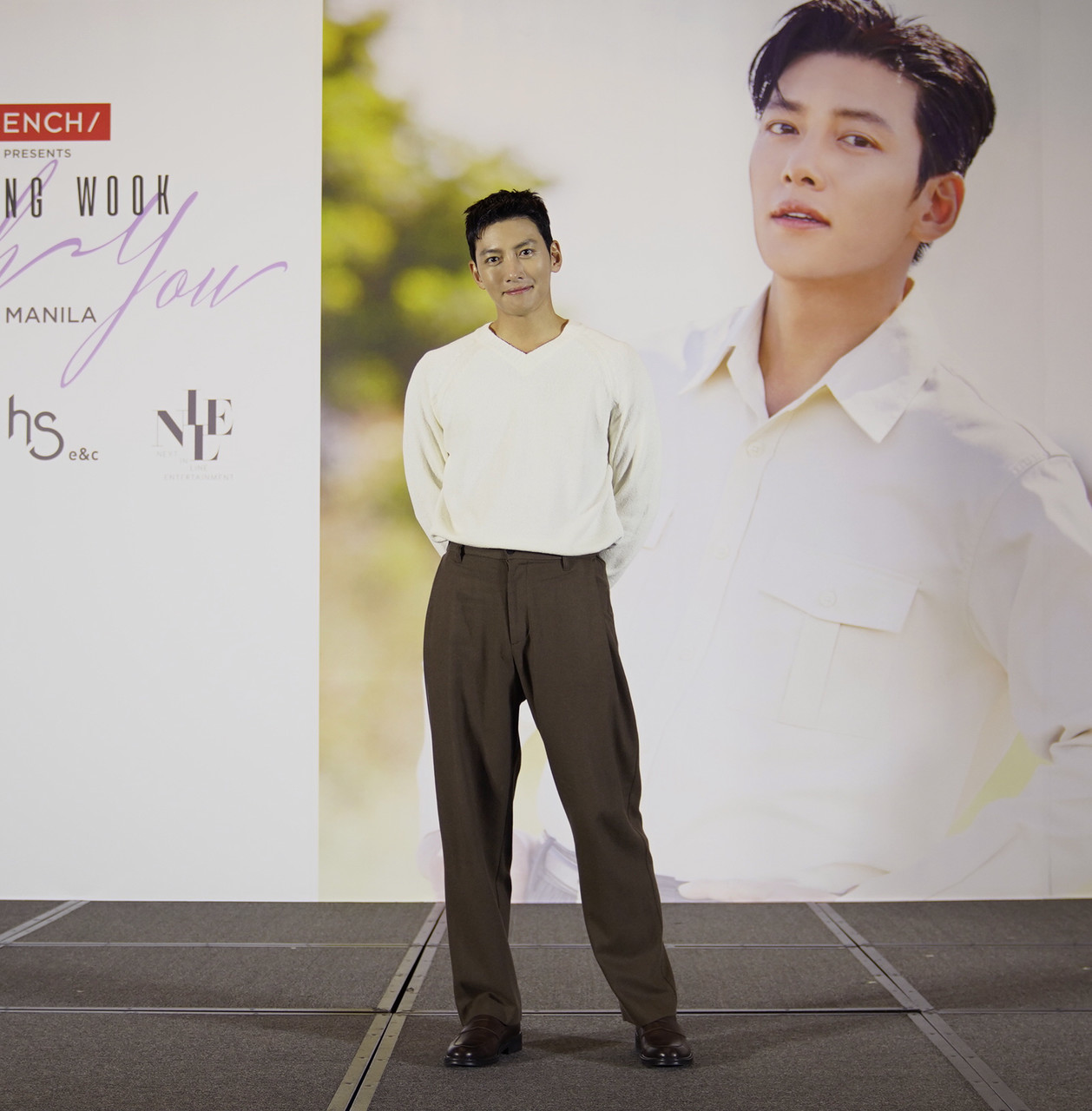 4. He melts you softly with his eye contact.
Yes, this is a fact for me, and I think others who were at the press conference would second this. Chang Wook holds eye contact, even if you're far from him. When the host and someone in the room asked him anything, he held that person's gaze throughout his answer and while the interpreter was translating his words. When I experienced it myself, I definitely felt myself stop breathing and only recovered after I fumbled with my words and thanked him for answering. Glad I caught that on video, so you could experience it virtually, too:
ADVERTISMENT - CONTINUE READING BELOW ↓
5. If you wish upon him, he will grant you extraordinary fan service.
"Actually, it's been a while since I last communicated with my fans, so I decided to *reach you*," shares Chang Wook as he explains why his fan meeting was entitled so. When asked what to expect in his fan meet, he said he'll be talking about his personal life, sharing his previous works, singing, and having a fun time with fans. During the fan meeting, there was a portion where he granted fan wishes to VIP ticket holders. Some recreated romantic scenes with him, and he also spoke in Filipino for others. My gosh, what an experience!
ADVERTISMENT - CONTINUE READING BELOW ↓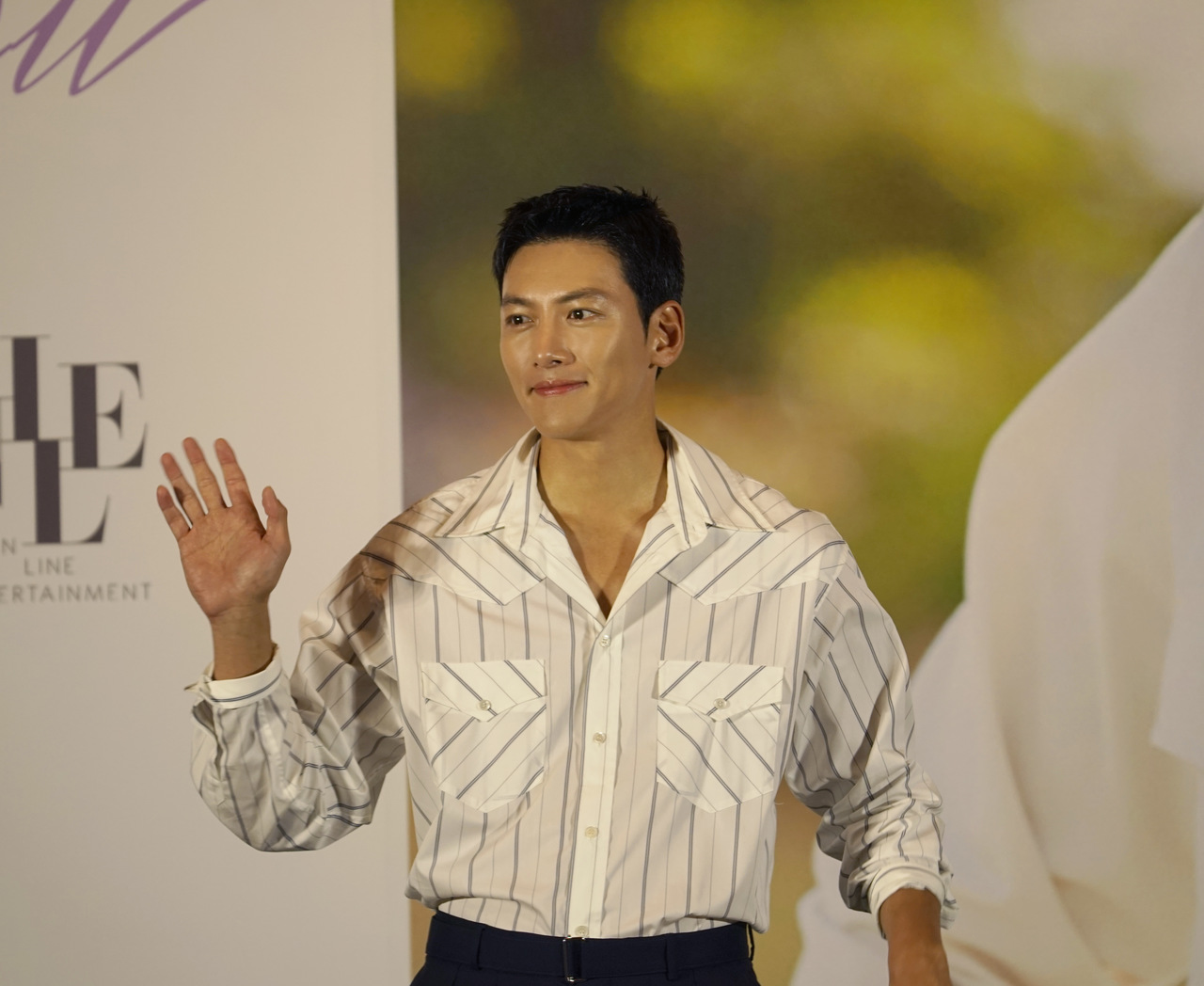 6. Despite the long way home, Ji Chang Wook was grateful for the chance to meet his fans outside of South Korea.
"I'm very thankful that although I'm only an actor who has an acting job in South Korea, I'm grateful that I have fan bases in different countries. That's also a drive for me to work harder, and I want to try various activities or events in different countries as well," says Chang Wook. He also mentioned that he really enjoyed collaborating with Bench, which is the first Filipino brand that he ever worked with.
ADVERTISMENT - CONTINUE READING BELOW ↓
Back in 2019, he endorsed Bench's So In Love and Sure Blue scent line. Fortunately, things are getting back to normal, and he was able to visit the country and hold his fan meet as planned without a hitch. "Bench was very hospitable and accommodating," Chang Wook shares. "They treated me like a family where I worked in a comfortable environment. So, I was able to work in a very chill setting, and I enjoyed working with them."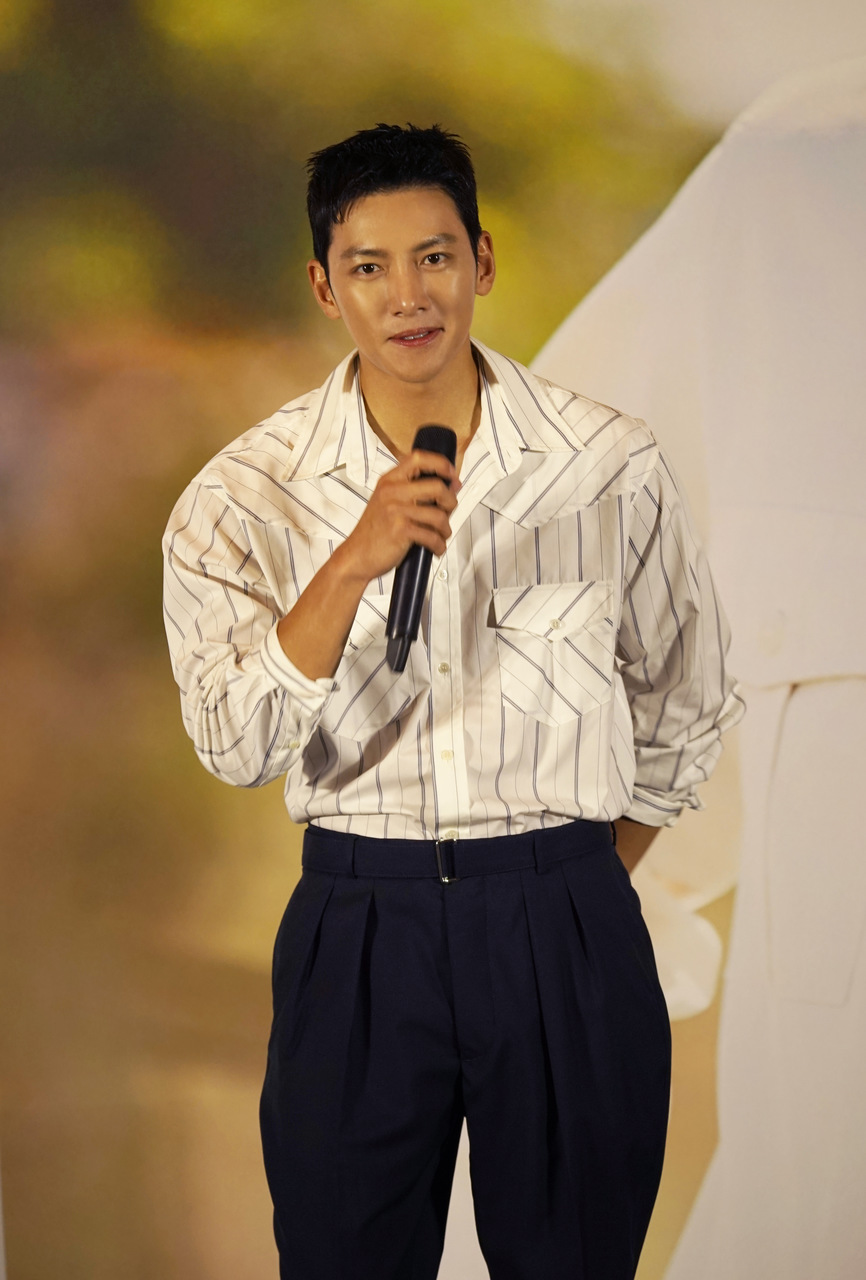 ADVERTISMENT - CONTINUE READING BELOW ↓
Thank you for being our healer and our Mr. Right who allowed us to smile again, Chang Wook! We're excited about your upcoming projects, and we hope to see you again soon. *insert heart eyes*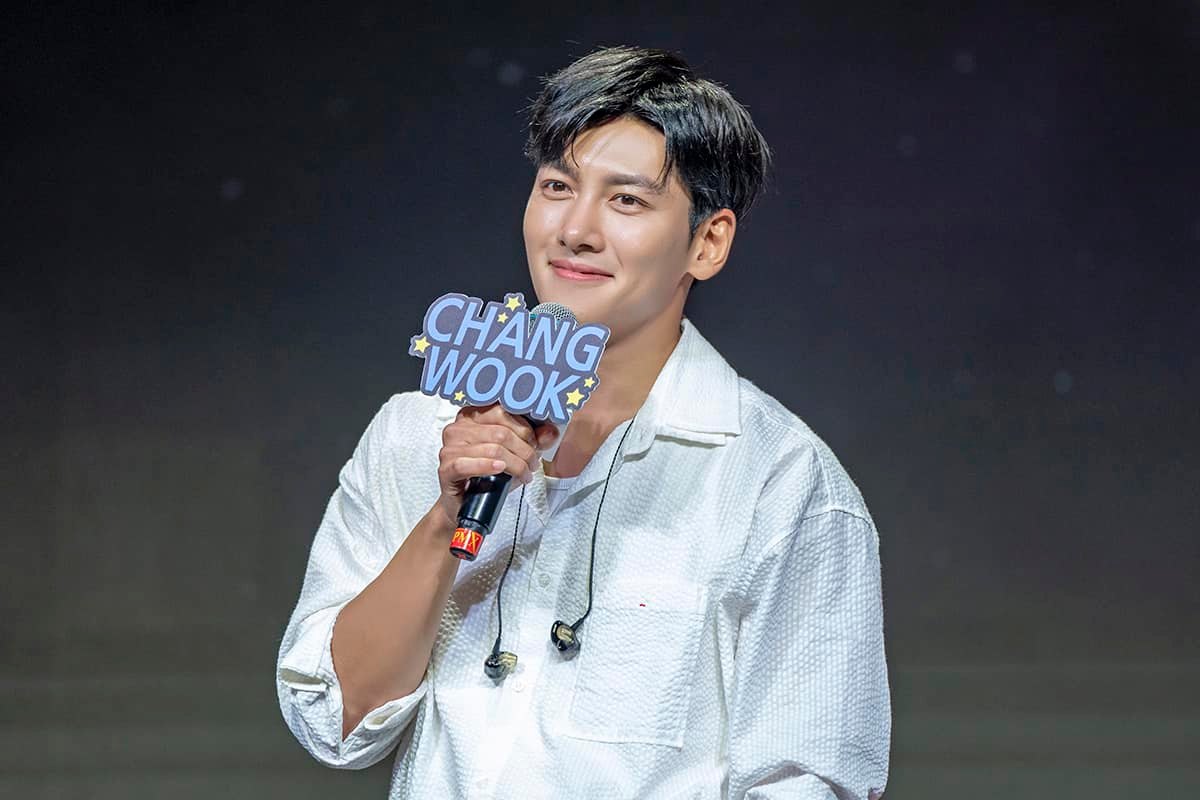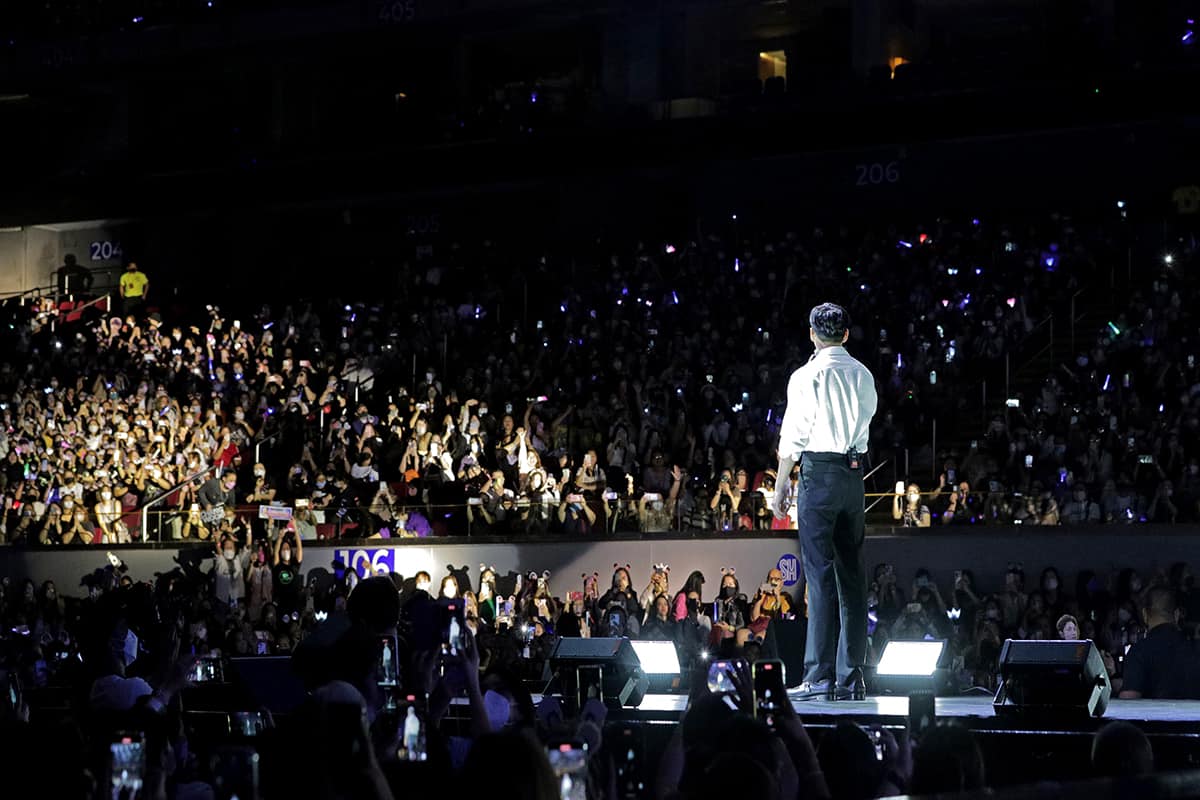 ADVERTISMENT - CONTINUE READING BELOW ↓
Special thanks to Bench.
MORE FANGIRL STORIES HERE:
I *Finally* Met My Ultimate Bias B.I And It Was The Happiest Day Of My Fangirl Life
I Went To BTS' Manila Concert In 2017 And It Was *The Most Beautiful Moment In My Life*
I Attended KANGDANIEL's First Concert In Manila And It Was A *Moment* That I'll Never Forget