This post contains spoilers for the season seven finale of Game of Thrones.
Now that you've had a whole week to digest everything that happened on the Game of Thrones season seven finale, it's time to talk about Jon Snow's butt. Yes, I'm referring to the sighting of Kit Harington's perfectly rounded behind, which made a magical appearance between the sheets with Emilia Clarke's Daenerys and between Bran's voiceover of who Jon's parents really are ("He's never been a bastard, he's the heir to the Iron Throne"). For those who were not able to get past the now confirmed fact that Dany is Jon's aunt and therefore not appreciate anything else about this scene, look, I understand. For those who just want another excuse to gawk at Jon's butt, you've come to the right place. Let's get to it, shall we?
Setting the scene here, Jon knocks on Dany's cabin door as they're sailing into the night.
ADVERTISMENT - CONTINUE READING BELOW ↓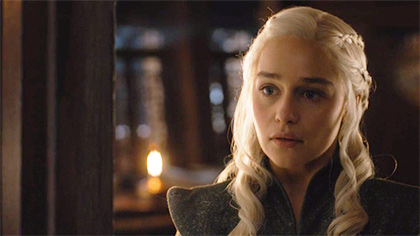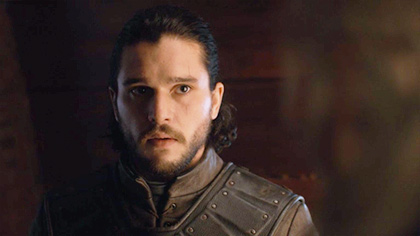 Pretty sure the alternative dialogue here was something to the tune of, "Boat sex?" "Yes."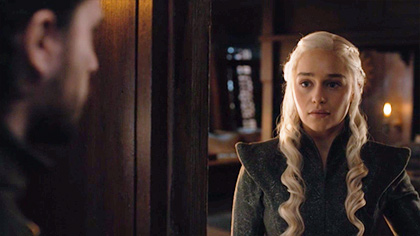 Sorry to keep you waiting, here are some lightly (I really mean it) edited screencaps of Jon's fantastic, rounded moment.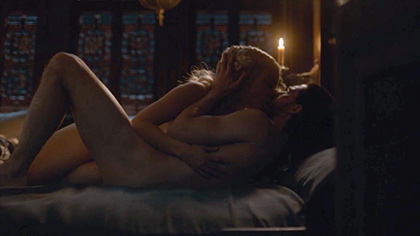 ADVERTISMENT - CONTINUE READING BELOW ↓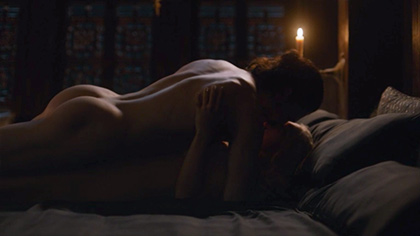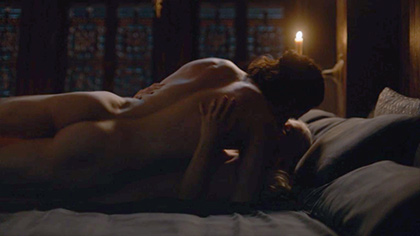 ADVERTISMENT - CONTINUE READING BELOW ↓
And here it is in GIF form, just in case.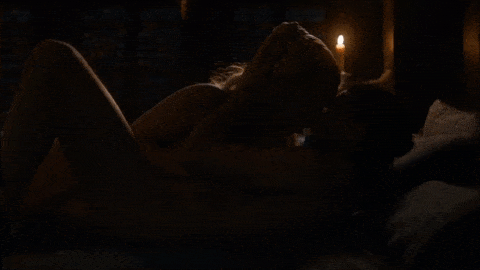 Naturally, Twitter was abuzz at the sight of Jon's butt. (That, along with Littlefinger's death, were pretty much the only good things that happened on the episode.)
More like a Song of *Ass* and Fire! This has been a tweet about Jon Snow's butt

— Chloe Bryan (@chloebryan) August 28, 2017
On one hand, that was a bit much. On the other I am always down for a little Jon Snow butt #gameofthrones pic.twitter.com/05vj7lCy4T

— C (@chunter203) August 28, 2017
Jon Snow's butt is yet another example of how the media is poisoning America with body image issues and by America I mean me pic.twitter.com/HSduR2wYTn

— Mike T (@majtague) August 28, 2017
RT IF JON SNOW HAS THE NICEST BUTT YOU'VE EVER SEEN

— jamie (@jamieesullivann) August 28, 2017
Jon Snows butt is all I needed to complete my night. #GameOfThrones #JonSnow pic.twitter.com/HO8BjAVXf1

— Nichole Y (@nichole0617) August 28, 2017
I hope Jon Snow's butt gets an IMDb credit for that appearance. #GameOfThones

— Kirsten King (@KirstenKing_) August 28, 2017
If your first thought was, I've definitely seen this butt before, congrats! You hold an imaginary diploma in Jon Snow Anatomy 101. Season six episode three, "Oathbreaker," featured not only the resurrection of a dead Jon (thanks to the Lord of Light and Melisandre), but also this most glorious scene when he sat up and Ghost was like, WTF? You're back?
ADVERTISMENT - CONTINUE READING BELOW ↓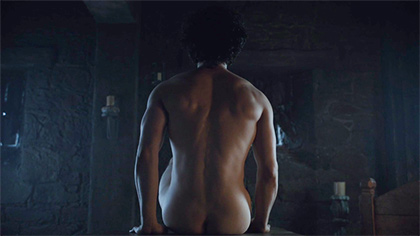 There was also an epic bulge moment from the previous episode, "Home":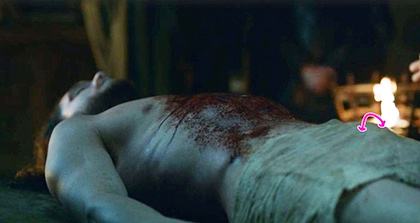 ADVERTISMENT - CONTINUE READING BELOW ↓
If you've been keeping track, the finale was the second time Kit's real butt was shown on GoT, and the third time Jon Snow's butt has been featured. In 2014, Kit revealed to GQ that the butt everyone saw in his iconic season three cave sex scene with Ygritte actually belonged to a crew member. "It wasn't my ass," he said, adding that he broke his ankle due to "young male stupidity" just before the shoot. Based on the finale's display and the finale's display alone, all is forgiven. Season eight show runners, if you're still writing the episodes, please include more of this.
Follow Peggy on Twitter.
***
This article originally appeared on Cosmopolitan.com. Minor edits have been made by the Cosmo.ph editors.