Jordyn Woods just spoke out about her apparent Khloé Kardashian shade.
Jordyn says she doesn't "do subliminals" and that everyone's arms must be tired from reaching.
Did you think that we'd still be talking about the drama between Jordyn Woods and Khloé Kardashian almost a year after their cheating scandal? Me neither, but HERE WE ARE. And now Jordyn's being accused of shading Khloé because, truly, this feud is the Little Engine That Could.
The latest Jordyn/Khloé drama started after Jordyn's lie detector results from Red Table Talk was shared and Khloé posted several super subtle (lol) musings about liars on her Instagram Stories. Then Jordyn went ahead and posted this: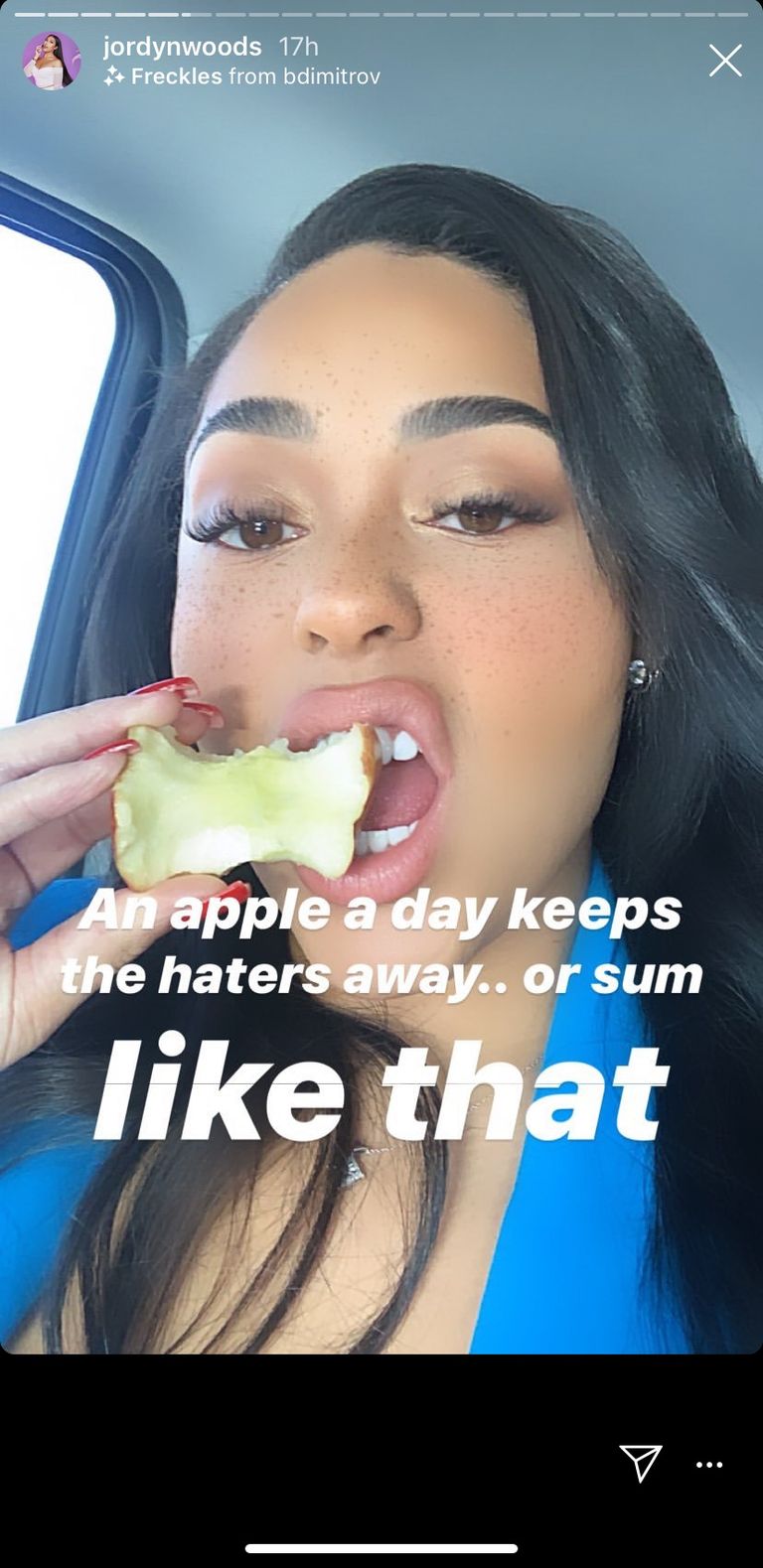 Apparently, everyone connected some dots they had no business connecting because Jordyn hopped back on IG to say she was *not* talking about Khloé and that she's done with this entire thing.
"I just got home from doing press and I realize, y'all arms must be really, really tired from reaching," she said. "Like, I can't even eat an apple in peace. And let me tell you something, I don't do subliminals, I do general statements and if I have something to say about someone or to someone, Imma say it to them or not at all. If y'all are tired of this, I'm exhausted. Let's move on. It's all love. It's all good."
Name a better way to sum up this saga than the phrase "I'm exhausted," I'll wait.
***
This article originally appeared on Cosmopolitan.com. Minor edits have been made by the Cosmo.ph editors.
Recommended Videos