The secret's out: Joyce Pring just revealed that she's pregnant with her second child with Juancho Triviño! 
On Instagram, the TV host uploaded a cute video where she showed off her growing belly while holding hands with her firstborn. Eliam, who celebrated his first birthday in July 2022, is *officially* going to be a kuya.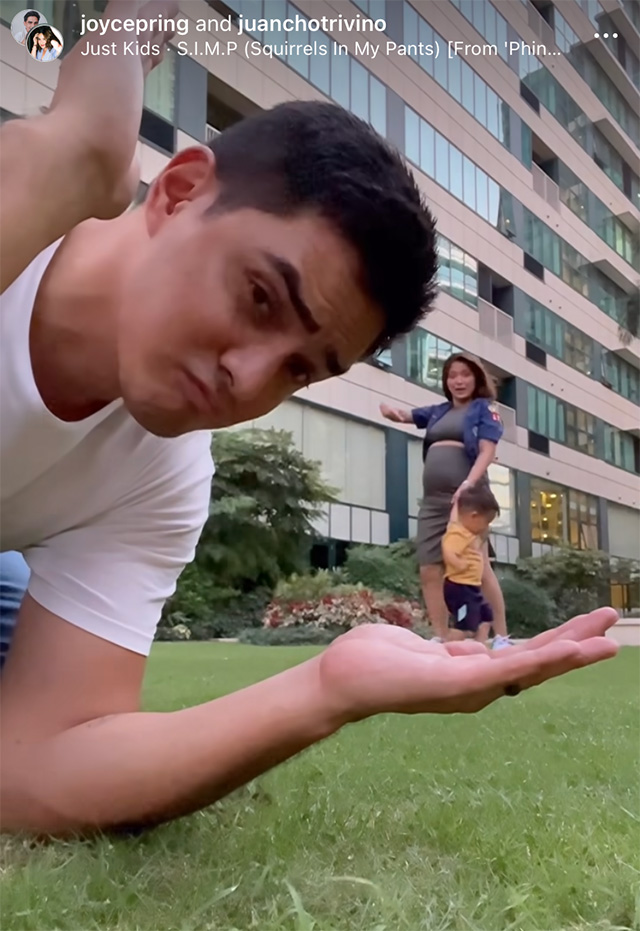 "There's a baby in mah belly," she captioned her post. "Baby number TWO coming in hot this April 2023!!! Surprise!!! It's been getting harder and harder to hide my big bump so here we go." 
Joyce also shared more details of her pregnancy on Instagram Stories, including how she surprised Juancho with the happy news. The soon-to-be dad of two couldn't contain his excitement when he saw the pregnancy tests.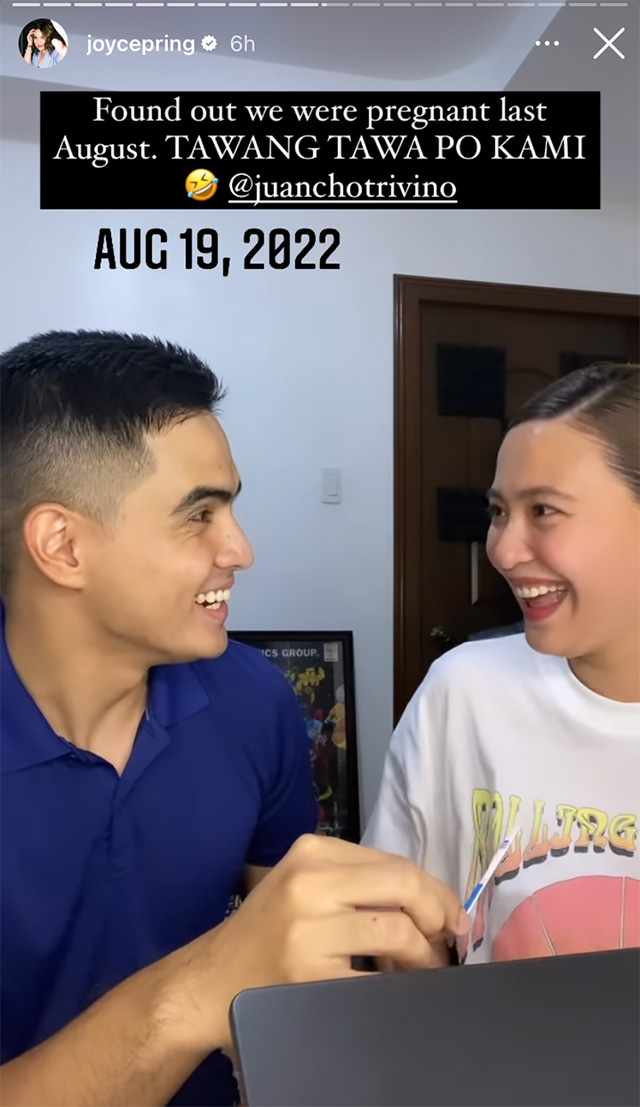 ADVERTISMENT - CONTINUE READING BELOW ↓
According to the 29-year-old celeb mom, the first few months of her pregnancy weren't smooth-sailing. "The first 3 months was ROUGH. Had some bleeding. I was nauseous ALL THE TIME, I did NOT want to eat anything, and it was just a hard time overall," she recounted. "I was still working, doing all the events, juggling everything and it honestly wouldn't have been possible without my amazing husband, our family, and incredible team and management."
Joyce added, "I went through some of the toughest experiences during the first few months of this pregnancy; most of them without my husband by my side because of lock-in taping—but by the grace of God, here we are. Happy, healthy, and expecting our little baby in a few months."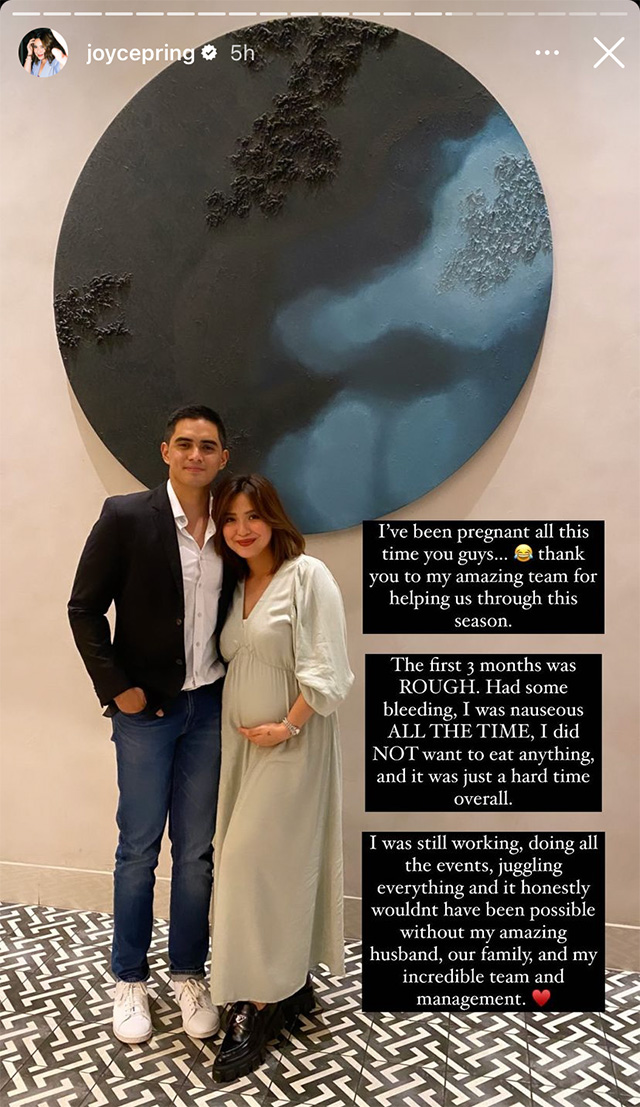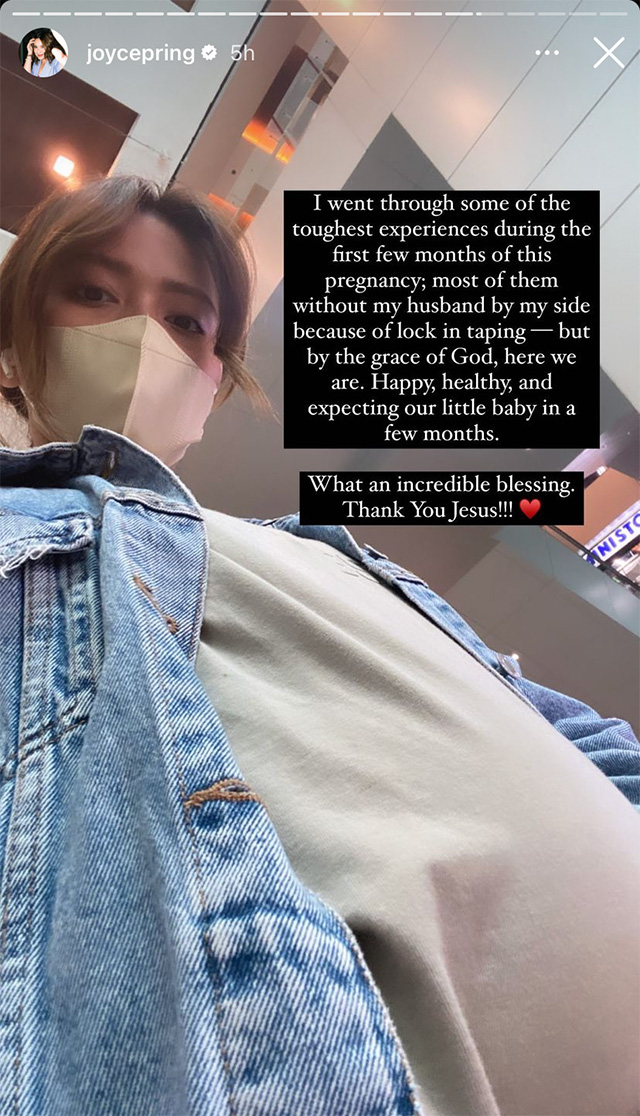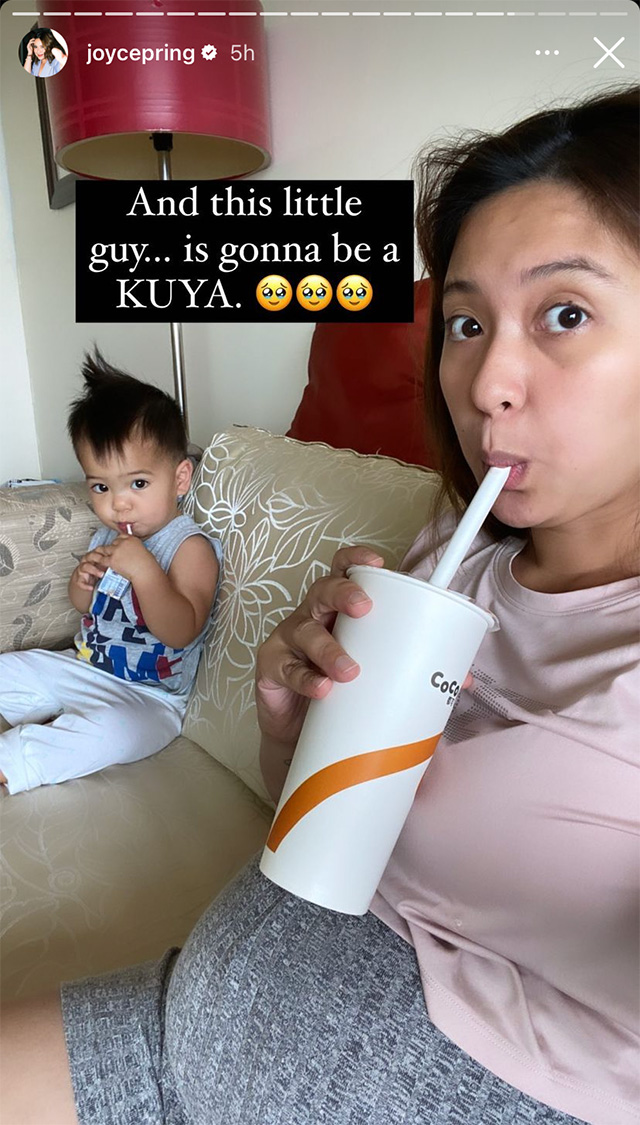 Congratulations to the growing fam!