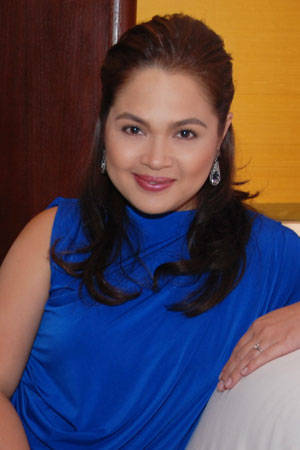 Judy Ann Santos has spent most of her life in showbiz, starting off as a child actress and maturing into a box office bida. But, the 33-year-old has a new set of priorities in this stage of her life; she's entirely devoted to the well-being of her family with Ryan Agoncillo.

Juday, as she is fondly called, recently spoke about how motherhood has changed her life. "Now that I'm already a mom, I find it hard to leave the house and spend time away from my loved ones," she said. "When you're a mother, you are faced with decisions that will have huge bearing on your family and children."

One important decision that this two-time Cosmo cover girl makes for her kids is what products to use on their young skin. She recently revealed that her children, 7-year-old Yohan and 10-month-old Lucho, use the clinically-safe, no-more-tears formula of Johnson's Baby Milk Bath. At the launch of the improved product, Juday was introduced as the latest ambassador for the brand.

At the event, Juday shared loving stories about her kids, which fab Cosmo moms can learn from, too. She said that her favorite bonding moment with them is bath time, because even she can play with the bubbles! She also talked about the importance of having a doctor-approved cleansing product that's formulated for delicate skin. In fact, she even uses the moisturizing milk bath on herself!

Juday also talked of the sacrifices she willingly makes to be a hands-on mom: "I wake up at 5 o'clock para kasabay ko sila gumising." Another mommy moment she shares is how she puts her cooking skills to good use by preparing healthy food for her kids everyday.

But, Juday isn't the only devoted member of the family! Ryan has taken on the role of doting dad, too. "He's very supportive sa lahat ng mommy duties ko. When I feed Lucho, he feeds Yohan and he feeds me!" Juday shares.

Launch the gallery to read more quotes and stories from Juday herself about her married life and kids, and see photos from the Johnson & Johnson event held at the Garden Ballroom of Edsa Shangri-la Hotel!
Continue reading below ↓
Recommended Videos
1425