Julia Barretto posted the sweetest birthday message for fellow celeb Moira Dela Torre who turned 29 on November 4.
In an Instagram Stories post, Julia posted two photos with Moira as they shared a ~moment~ and wrote, "Where do I begin?! Happy birthday @moiradelatorre"
"Our friendship is my safe space. You have entered this season in your life with so much grace, and so much strength," Julia's message reads. "I'm so proud of you and I'm so happy we get to walk through this life together, hand in hand."
She also reminded Moira, "You will always have me in your corner."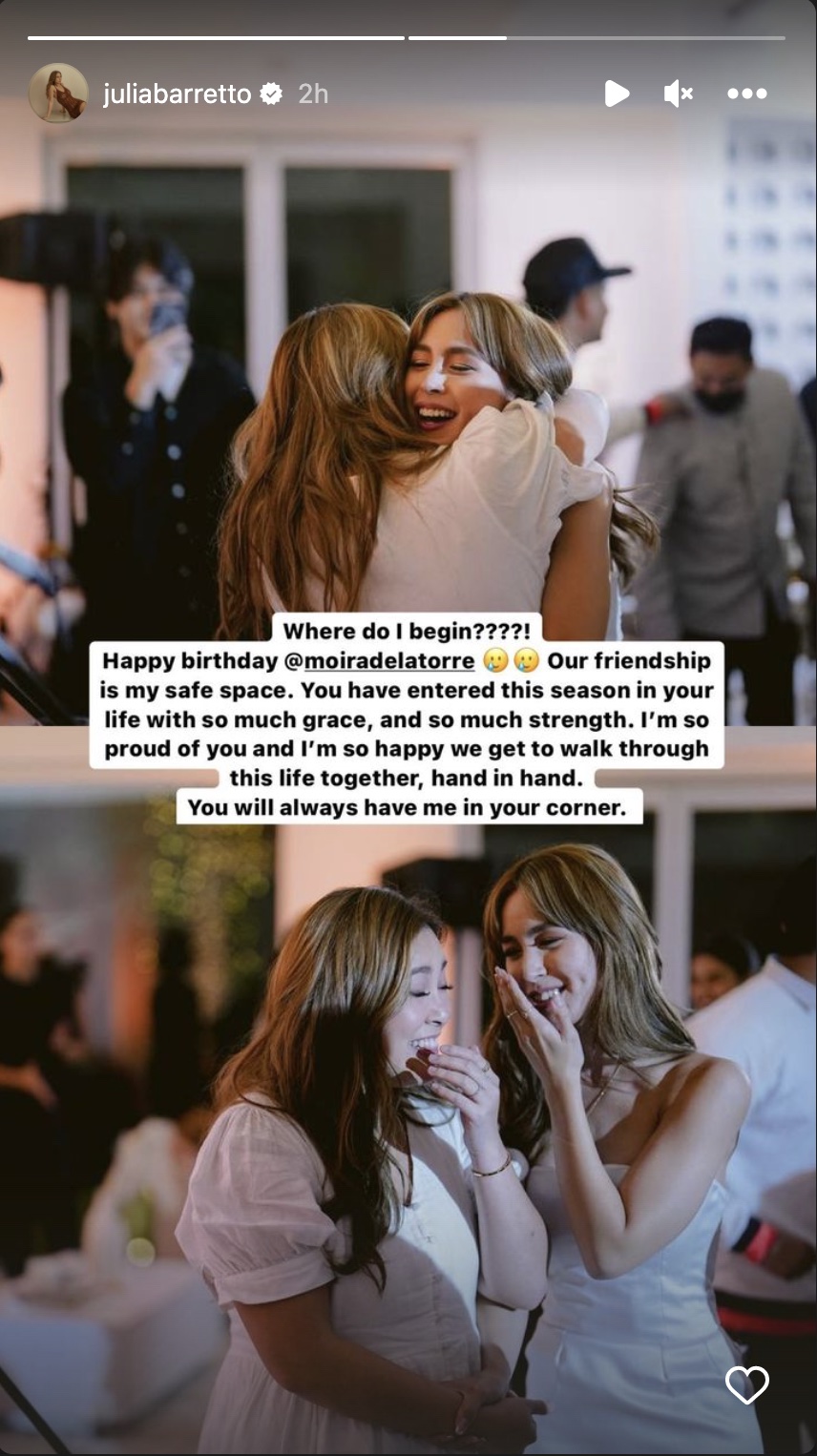 Moira reposted Julia's story and responded, "Seasons just won't be the same without you next to me. I love you forever my Ju."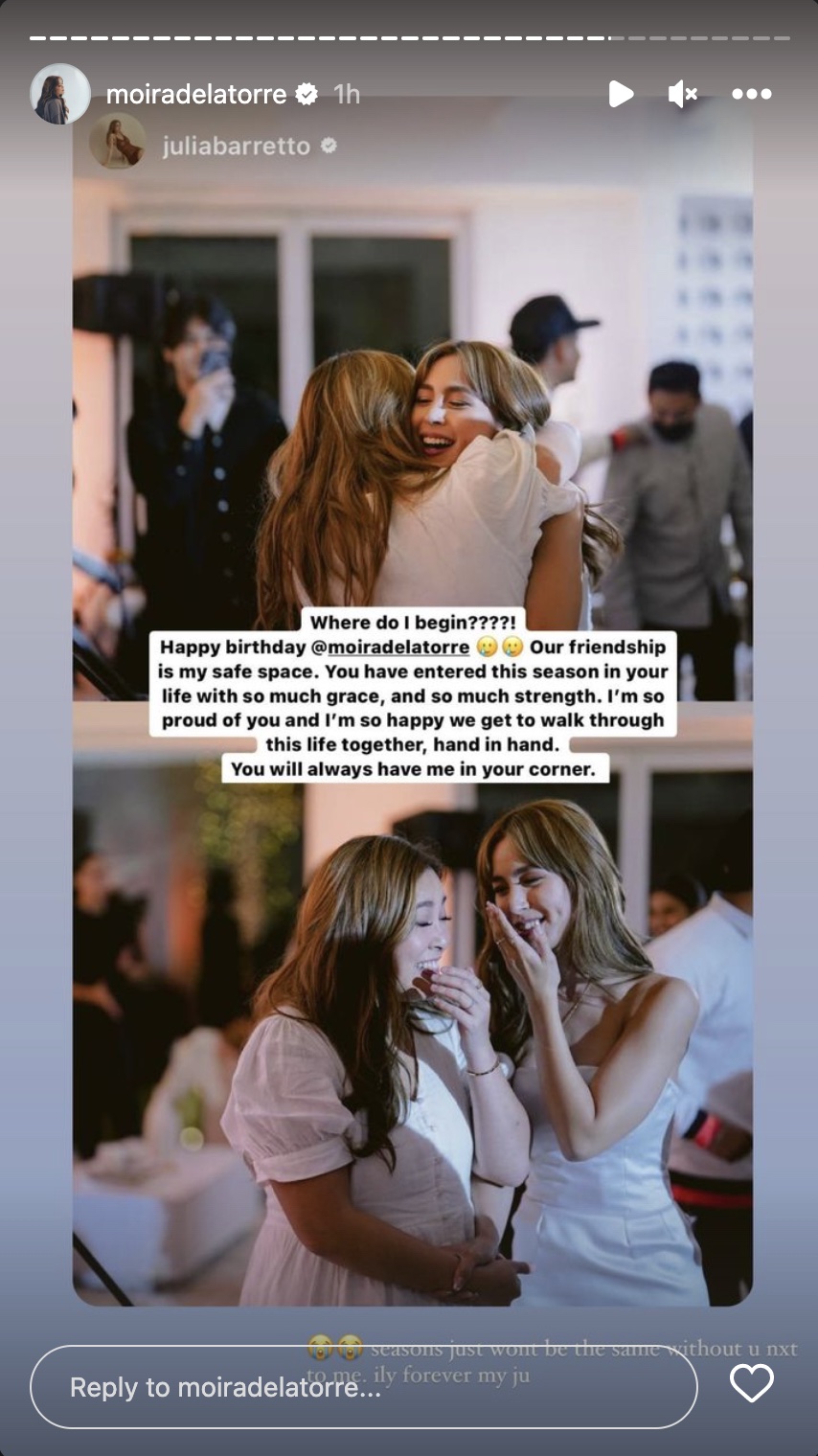 ADVERTISMENT - CONTINUE READING BELOW ↓
Meanwhile, Julia's sister, Dani Barretto, also posted a loving message for Moira where she called the singer her "soul sister."
In the Instagram Stories post, Dani shared, "We were instant sisters from the day we met. Thank you for always showing up for us. No matter how busy you are, you always make time."
Dani also called Moira a "true friend" who will laugh, cry and listen to you. She added, "Oh, Moi, with a heart like yours, you deserve the world!"
"Please don't ever let anyone make you question your worth ever again. Because you have no idea how much of a gift you are to everyone that knows you and loves you."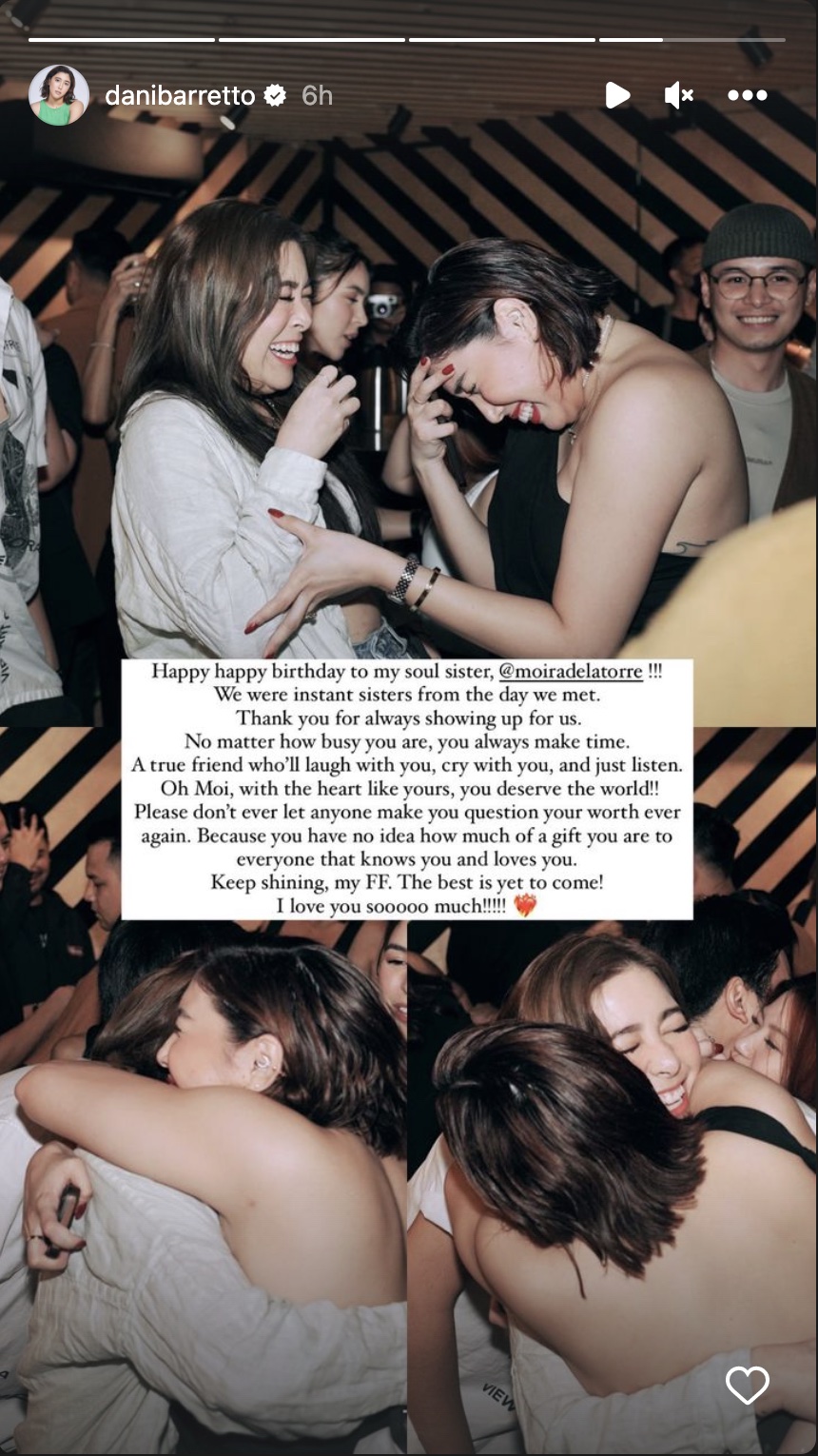 In a similar fashion, Moira reposted Dani's story and responded, "Never not crying when its you @danibarretto. I love you so much Daaan thank you for loving me the way you do."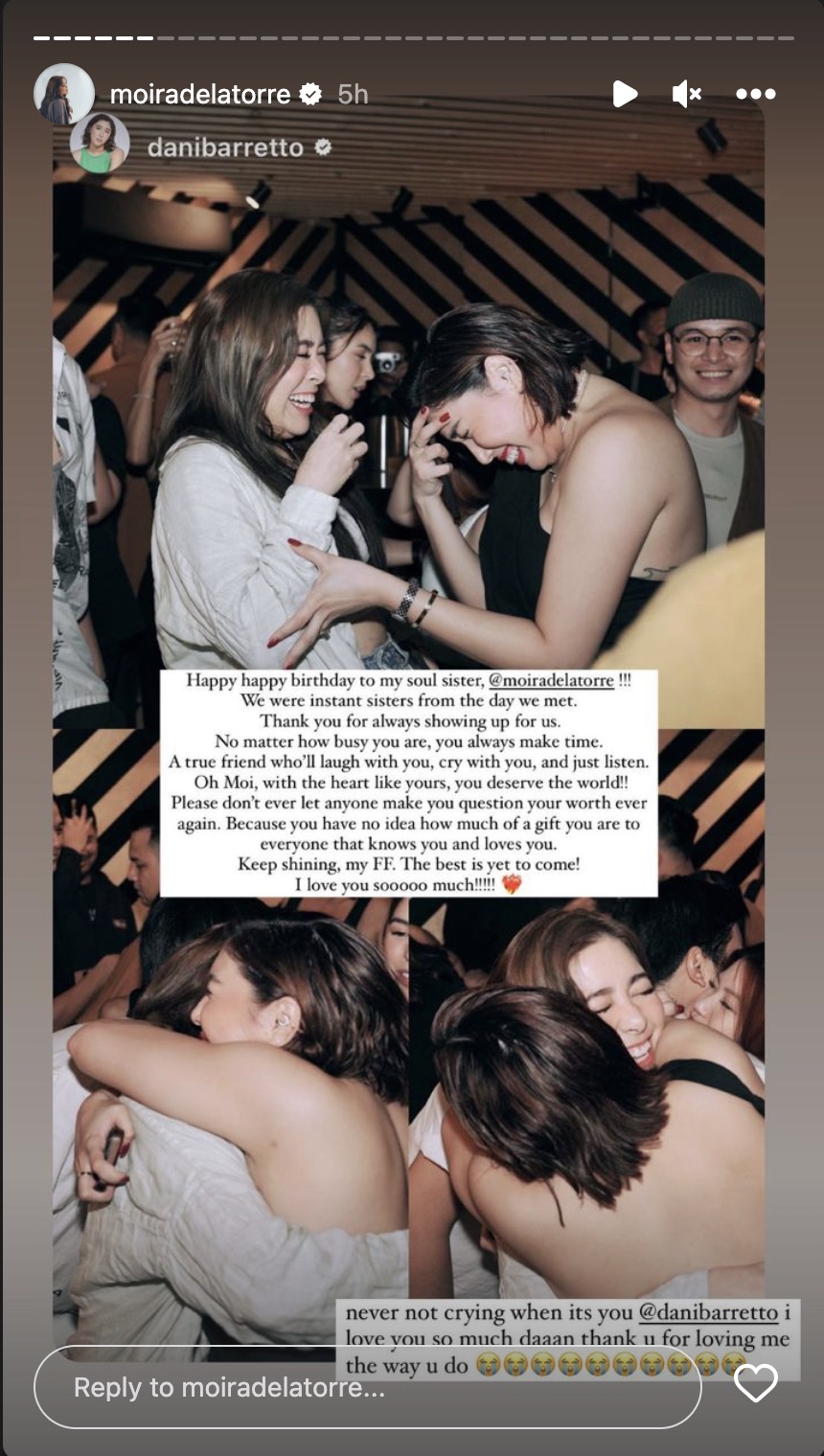 Moira went through a rough patch when she and her ex-husband, Jason Hernandez announced their split in May 2022 after three years of marriage. That same month, Jason admitted that he cheated on Moira and wrote, "Though my love for her has always been genuine, a few months ago, I confessed to Moira that I have been unfaithful to her during our marriage. I believe that she deserved to know the truth rather than continue down a 'peaceful' but dishonest path. I take full responsibility and I'm doing my best to be better." 
MORE ABOUT MOIRA:
Moira Dela Torre Claps Back To A Body-Shamer Who Said Men Prefer Sexy Girls
Moira Dela Torre Sang A Rewritten Version Of 'Paubaya' At Noynoy Aquino's Wake
Moira Dela Torre Used To Live With Sam Milby When She Was Still A Showbiz Newbie