Bring out your rain gear, CGs! According to PAGASA, Typhoon Soulik is expected to enter the Philippine area of responsibility before noon today. Stay dry, everyone! (Philippine Daily Inquirer)
Well, whad'ya know? Candy Crush is good for your brain. According to Dr. Robert Wilson of Rush University in Chicago, activities like reading, writing, and yes, even playing Candy Crush, stimulate the brain, and help slow down cognitive decline. (Yahoo! News)
Game of Thrones fans, wait 'til you hear this! Michelle Fairley, who played Catelyn Stark on the show, is officially joining the third season of Suits! (Facebook)

Check out the "Game of Suits" episode going viral on Facebook:


We are sooo watching this!

Kevin Jonas and wife Danielle Jonas are going to be parents! Yep, the Married to Jonas stars confirmed the news on Tuesday, July 9. (Check the full story here!)
Ever wondered what happened to your favorite Hey Arnold! and Rugrats characters? Artist Celeste Pille started drawing what Helga, Angelica Pickles, and Chuckie would look like in their 20s—and shared it in her Tumblr account. Hey Arnold! creator Craig Bartlett was so impressed, he even emailed her about it. (The Huffington Post)
Check out how Rugrats twins Phil and Lil turned out: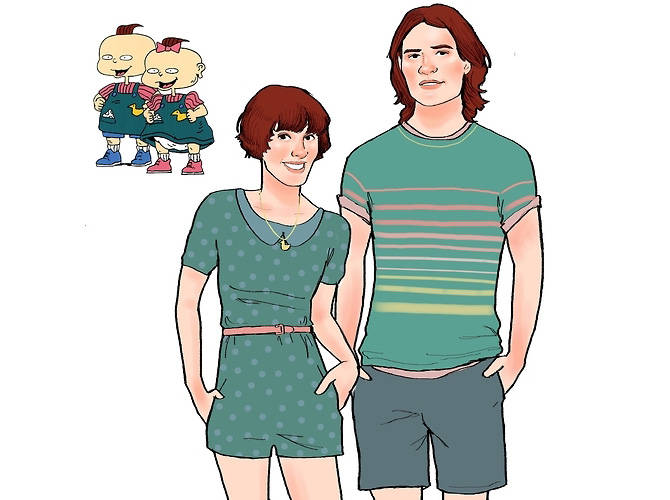 Pretty cool, huh?
Continue reading below ↓
Recommended Videos