Worst boyfriend ever! James Williams scared his girlfriend half to death after he attached a scary puppet to the television (very reminiscent of The Ring, right?) while she was sleeping!
Check out the crazy prank below:


Dear boyfriends, if you do this to us...it's so over!

Well, this is interesting. You can now make your own clap-off bra, which instantly falls off when you clap your hands. Getting it on has never been this easy. (Instructables)

Here's how it works:


Mom Jennifer Carter asked people to sign an online petition to free her son, Justin Carter, after he made a "terroristic threat" on his Facebook page—two months after the Sandy Hook shooting. "I think I'ma shoot up a kindergraten...and watch the blood of the innocent rain down...and eating the beating heart of one of them," Justin wrote in February. Jennifer got 100,000 signatures, which is, hopefully, enough to convince the District Attorney's office to reduce Justin's jail time. (Today)
Filipino netizens are offended that movie Pacific Rim—which opens today—showed a filthy version of Manila. (ABS-CBN)
Check out the fictional scene below (apparently, "Philippines" also got spelled incorrectly).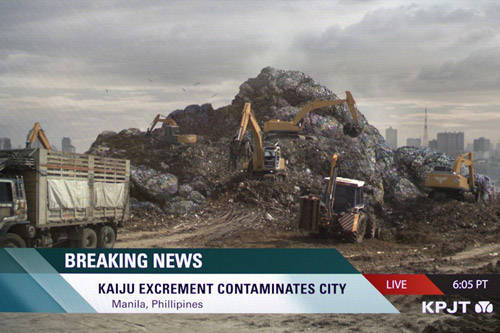 Listen up, Potter-heads! Diagon Alley is the first fictional place to be added on Google Street View! The virtual tour allows guests to visit Olivander's Wand Shop, Weasley's Wizard Wheezes, and Gringotts Wizarding Bank, among others. (Rappler)


Continue reading below ↓
Recommended Videos