*August 2021 Update* 
Model, actress, and mom-of-two Jun Ji Hyun (also known as Gianna Jun) has been active in the industry for more than two decades now! While she keeps her private life...well...private, we've been keeping track of her onscreen projects. One of Ji Hyun's earliest acting projects was a series called Steal My Heart (1988), where she played a supporting character called Ga Yeong. She also starred in the K-drama Happy Together (1999), where five siblings who have gone their separate ways are reunited.
If you want to see more of her, here's a list of Jun Ji Hyun movies and TV shows you need to add to your must-watch list: 
Early career projects
1. Il Mare (2000) 
This story takes place within two different timelines! Ji Hyun's character, a voice actor, is in 1999, while Lee Jung Jae, an architecture student, is in 1997. They start exchanging letters through a mysterious and *magical* mailbox, not knowing that they're separated by two years. 
2. My Sassy Girl (2001) 
This film shot Jun Ji Hyun to fame and was so successful that an American remake was released in 2008! It's a rom-com about—you guessed it—a sassy girl (Ji Hyun) and her boyfriend, played by Cha Tae Hyun. After 15 years, Ji Hyun and Tae Hyun even had a *reunion* when he made a cameo in her 2016 drama Legend Of The Blue Sea.
Continue reading below ↓
Recommended Videos
3. Windstruck (2004) 
Some say it's an ~indirect~  prequel to My Sassy Girl. People refer to Windstruck as "a romance that lasts through death" after a police officer (Ji Hyun) and a school teacher's (Jang Hyuk) romance is cut short by his untimely passing. 
4. My Love From The Star (2013) 
An alien named Do Min Joon (Kim Soo Hyun), who's been stuck on Earth for hundreds of years, meets a celebrity named Song Yi (Ji Hyun). Fashionable Song Yi is one of Korea's most popular actresses, but she's kinda...lonely. They develop a *connection*, but what happens when Do Min Joon has to go back home? (P.S. There are even Filipino and Thai remakes of this drama!) 
Where to watch it: Netflix, Viu 
5. Assassination (2015) 
Her most recent film is set during the Japanese occupation in 1933! According to the film's trailer: "Orders are given to assassinate the commander of the Japanese troops in Korea and a pro-Japanese Korean business tycoon. Yeom Seok Jin, an agent of the provisional Korean government in exile in Shanghai, breaks out top-notch sniper Ahn Ok Yun from a prison where she's been sentenced to death, in order for her to lead the plot."
6. Legend Of The Blue Sea (2016) 
Ji Hyun plays the role of a mermaid who comes from the Joseon period. She somehow ends up in present-day Seoul, where she "crosses paths with a swindler (Lee Min Ho) who may have ties to someone from her past." (Via Netflix) 
During a press conference for the show, Ji Hyun joked that she doesn't want to be a mermaid ever again: "Every day I think about how I never want to play a character that requires water, fire, and special vocational training. But I have no regrets when I see my mermaid self on screen. I gained a lot of courage from that." 
Where to watch it: Netflix, Viu 
Recent projects
7. Kingdom: Season 2 (2020) 
Netflix's zombie series featured Jun Ji Hyun as a zombie hunter during the Joseon period! She made a much-anticipated cameo appearance in the second season's last episode and spurred rumors that a third season—or a prequel—starring the actress is in the works. 
Where to watch it: Netflix 
8. Kingdom: Ashin Of The North (2021) 
Yes, the prequel turned out to be real! This special episode delves into the history of Ashin, the Jun Ji Hyun character we met in Season 2. It also shows us where *exactly* the zombie epidemic started. In a press conference for Ashin Of The North, Kingdom writer Kim Eun Hee also confirmed that a third season of the show is coming soon! 
Where to watch it: Netflix 
Upcoming projects
9. Cliffhanger/Mount Jiri (Coming Soon) 
According to Soompi, Mount Jiri is a mystery drama that tells the story of "people who climb through the mysterious and unexplored regions of Mount Jiri, which is the tallest mountain in mainland South Korea." Jun Ji Hyun will play Seo Yi Kang, the top ranger of Mount Jiri National Park. Ju Ji Hoon, Oh Jung Se, and Sung Dong Il are also part of the star-studded cast.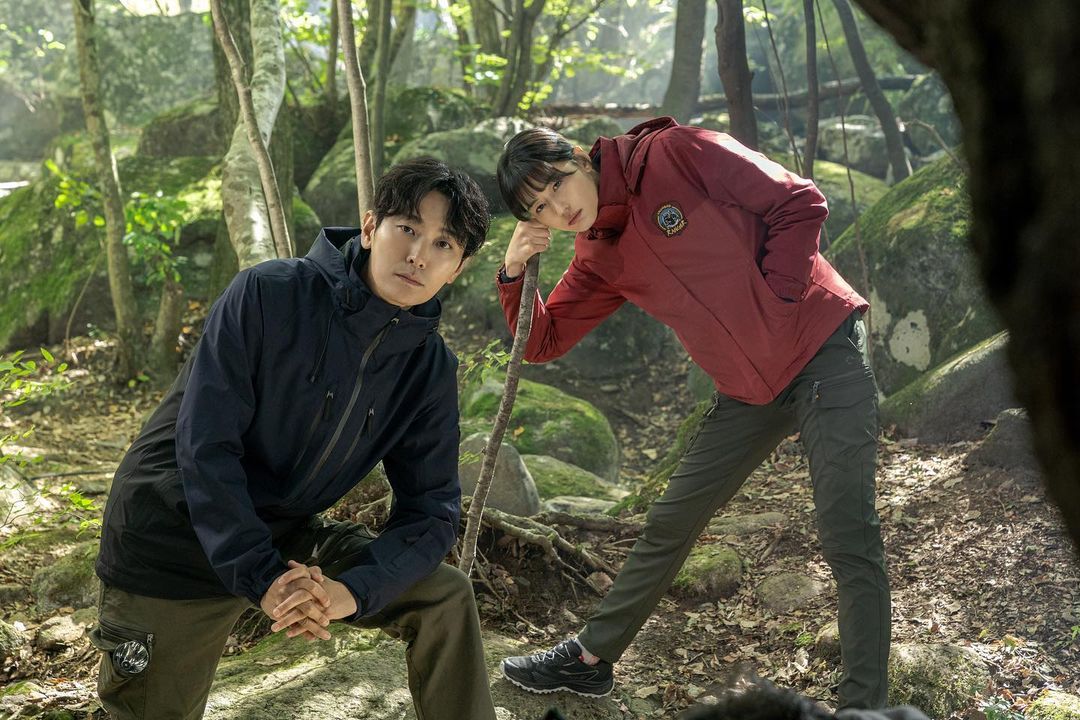 DON'T MISS: 
8 Lee Joon Gi K-Dramas And Movies You Should Be Streaming Right Now
8 K-Dramas About Growing Up + Adulting That Will Hit You Right In The Feels
20 Of The Best Korean Movies To Watch Now, According To Pinays
***
We're officially on Viber! Be part of our growing community and subscribe to Cosmopolitan Philippines now!