Ah, Jung Hae In. Who doesn't love this Korean dreamboat? The first drama where I saw him was in Prison Playbook as the *scary* Captain Yoo, who is actually more than meets the eye. After finishing all 16 episodes of this dark comedy, I now understand why everyone is head over heels with this oppa—he can be cute and manly, and I'm here for that duality!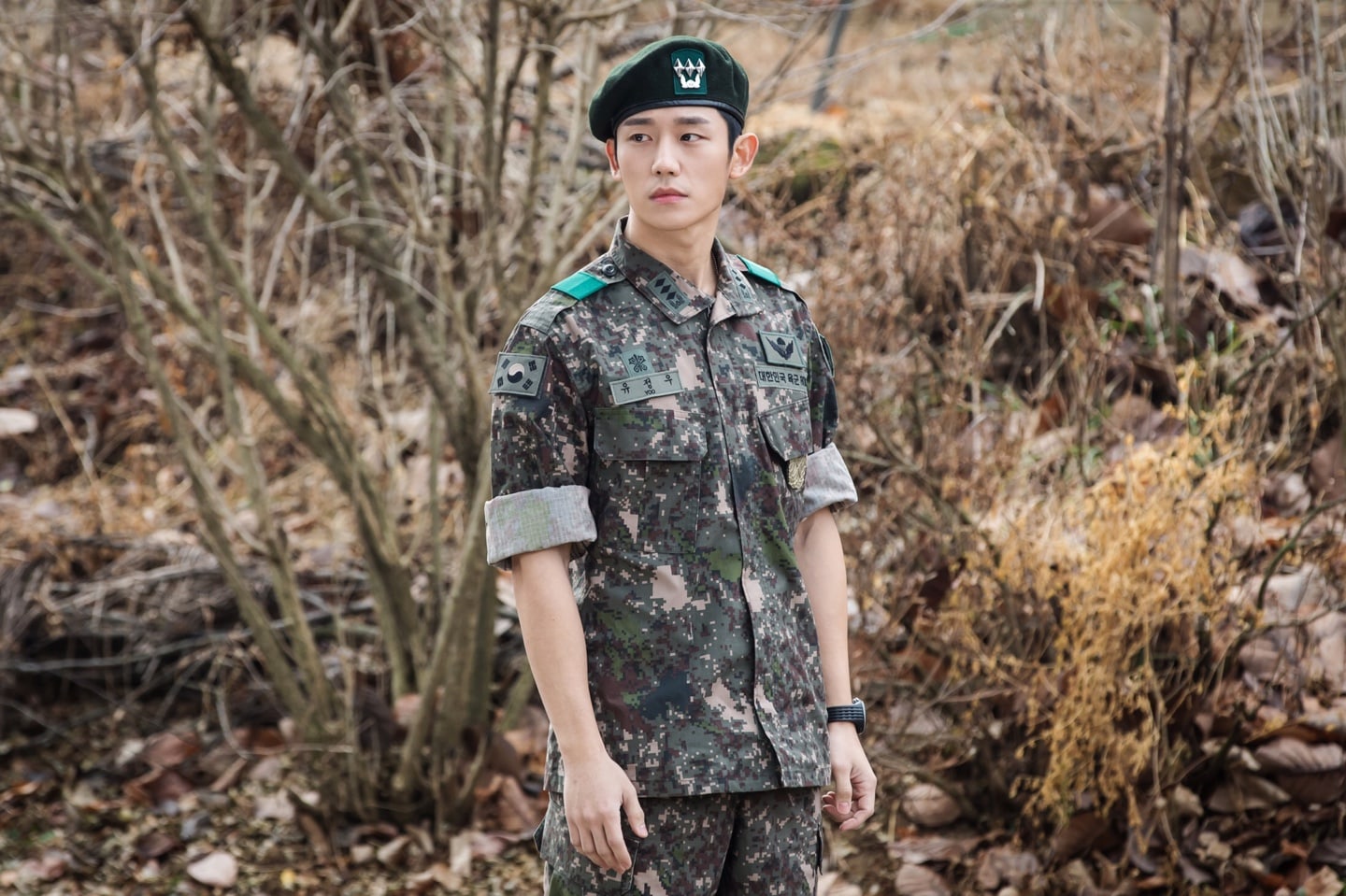 Hae In is making his comeback this year in the Netflix series D.P. and he will playing a soldier once again. The twist? He's set to catch other soldiers! So, to prepare your ~feels~ for the release of his new drama tomorrow, here are 12 things you *really* need to know about him.
*Interesting* Facts About Jung Hae In
1. He is 33 years old.
Jung Hae In's birthday is on April 1, 1988, which makes him an Aries. Those who are under this sign are driven, generous, and VERY honest. Like his character in While You Were Sleeping, Hae In said that he's straightforward when it comes to expressing his emotions.
ADVERTISMENT - CONTINUE READING BELOW ↓
Although he doesn't have any stage name, Hae In has a nickname. He's dubbed as "Milk Man" because of his superior genes. Here's proof: According to his former makeup artist, Hae In doesn't need to use a lot of cosmetics because of his great skin and perfect eyebrows. We totally agree!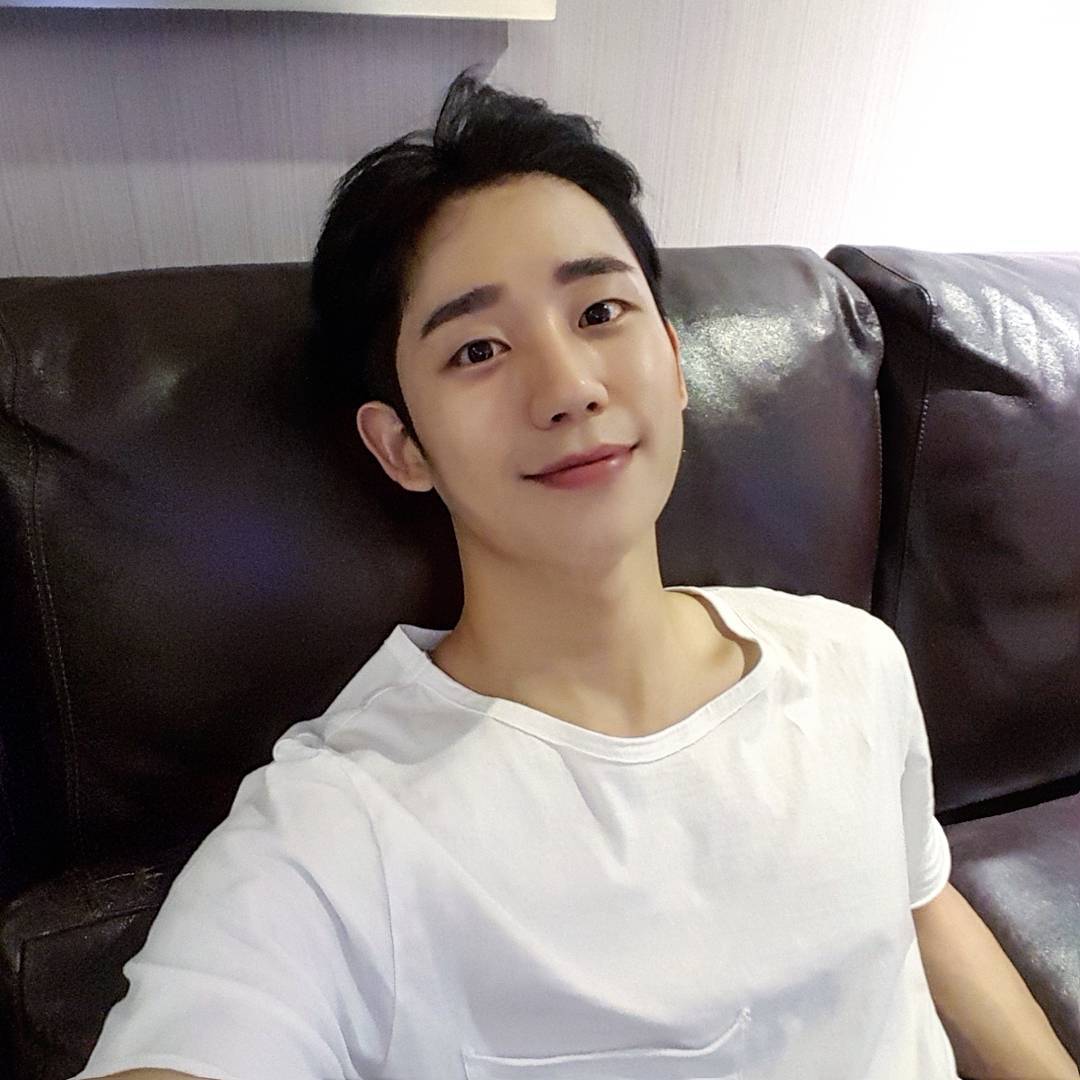 2. He came from a wealthy family.
The Jung family is a well-known clan in South Korea: Hae In's great grandfather is Jung Yakyong, an influential figure in the Joseon era who is recognized for his written works on philosophy, science, and the government. As for Hae In's parents, they run a hospital in SoKor. Since they're often busy, he was raised by his grandparents and he would look after his younger brother when as a child (more on his dongsaeng later). 
3. Jung Hae In initially planned to study biotechnology.
In college, he was already set to apply as a biotechnology major in a university but guess what—Hae In applied under the Broadcasting Entertainment department instead. He kept this a secret from his parents. When they found out about his shift in courses, Hae In's eomma and appa were not in favor of his decision. However, they eventually accepted it, and even attended his school performances saying: "You were really great. You can continue doing it." Awww!
P.S: He was an introvert in middle school and high school but he became more outgoing when he entered college.
4. He realized he wanted to become an actor when he enlisted in the military. 
Hae In's turning point in life was when he became a part of the army at the age of 21. He describes those two years in the military as a "precious time" for him because he was able to realize that acting is what he truly wants. Hae In was *so* determined to become an actor that he lost 12 kilograms while in the army to prepare for this ~new~ career path. During his 2019 fan meeting in Manila, Hae In said he can't imagine doing anything apart from being an actor: "I'll always be an actor, no matter what."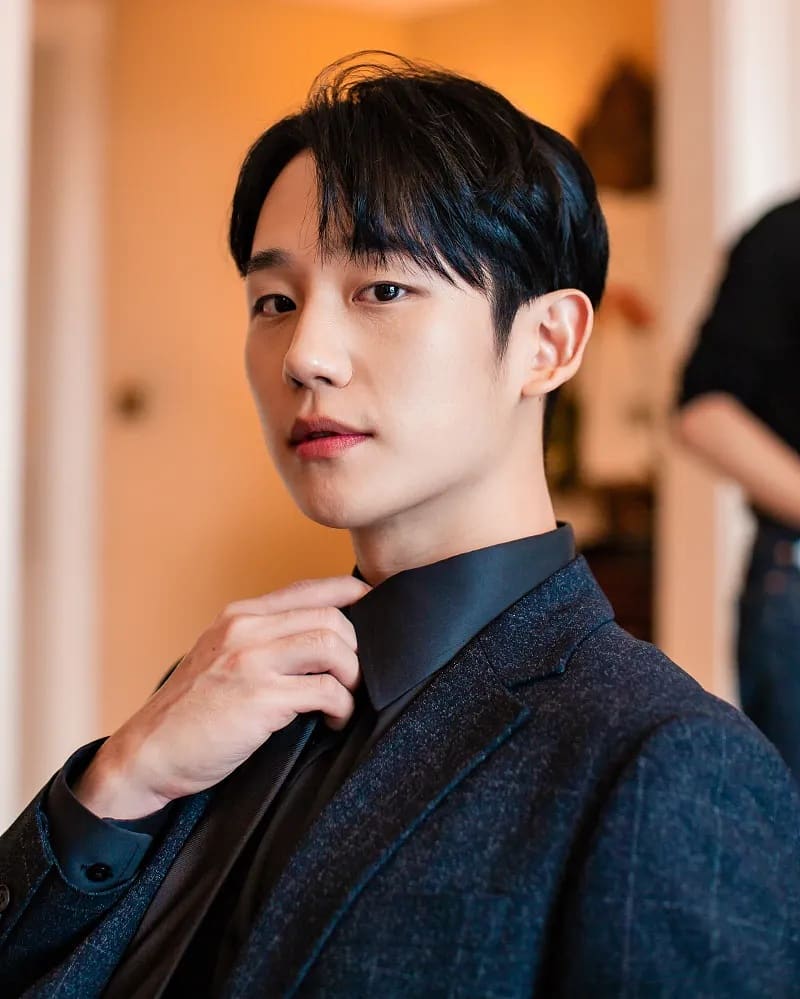 5. Jung Hae In's first small screen appearance is in a music video!
I was today years old when I discovered that Hae In was featured in AOA Black's "MOYA" MV in 2013! K-pop stans, did you spot him here?
ADVERTISMENT - CONTINUE READING BELOW ↓
The following year, he made his *official* debut in the K-drama, Bride Of The Century, where he sported a blonde hairstyle.
Hae In started with supporting roles and he eventually became the leading man in K-dramas. This includes Something In The Rain, One Spring Night, and A Piece Of Your Mind.
He has also starred in movies, like The King's Note, Tune In For Love, and Start-Up, among others.
6. He learned a lot of things from the book The Subtle Art of Not Giving A F*ck.
Just like the rest of us, Hae In also goes through bad days. In the past, some people would comment about his late debut (he started his career at the age of 26) but according to him, he is not worried about it: "I don't expect to rise to stardom for a moment. I want to look at it slowly and for a long time and climb one step at a time." 
Whenever he is struggling, Hae In would say "I can do it!" to himself, and he would apply the lessons he learned from the book The Subtle Art Of Not Giving A F*ck. An example: To stop comparing yourself with others and be grateful for what you have instead. BRB, buying a copy!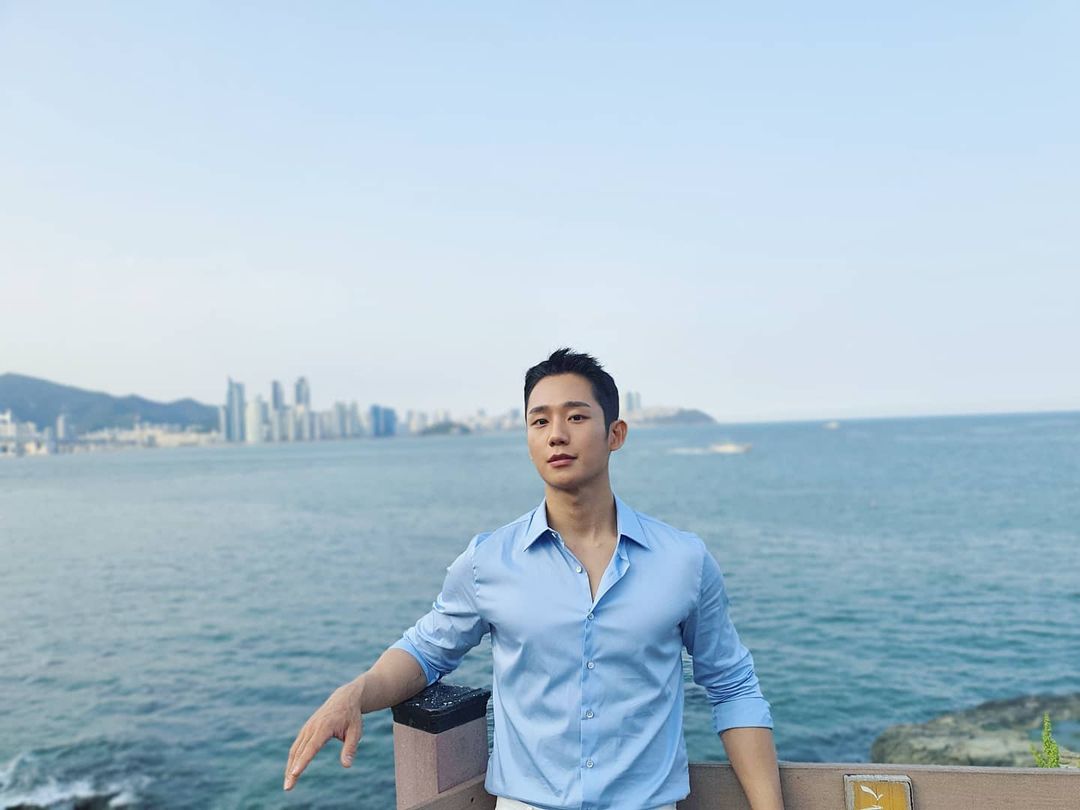 7. He is friends with a lot of Korean celebrities.
Hae In's besties include his While You Were Sleeping co-stars Lee Jong Suk and Shin Jae Ha, Move To Heaven actor Lee Je Hoon, singer Paul Kim, and K-pop star UEE.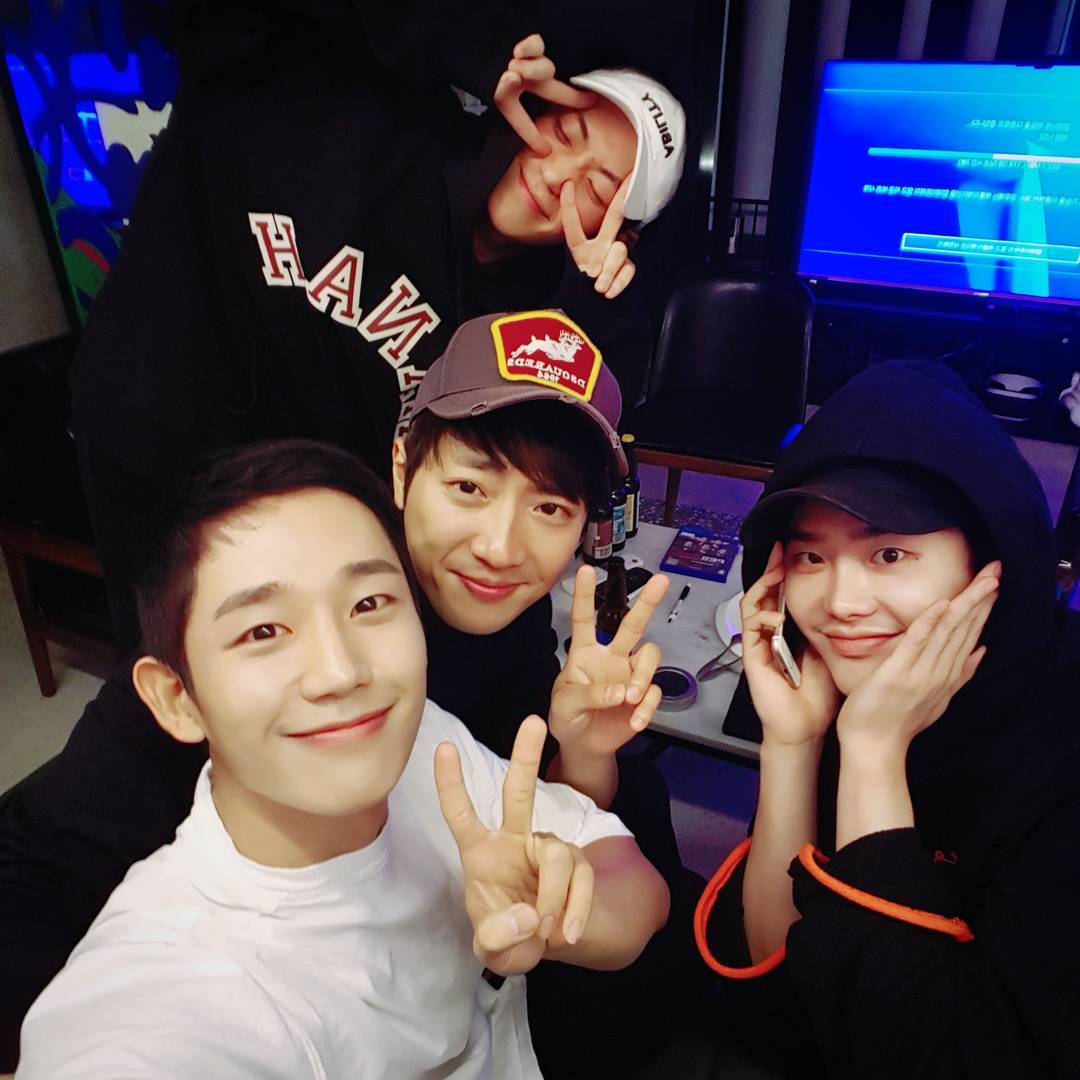 8. Jung Hae In is known for his kindness and generosity.
Ask any Korean actor he has worked with and they will tell you how good-hearted Hae In is. His fellow Tune In For Love cast member Kim Go Eun describes him as someone who's very kind and polite, and he "doesn't know what to do when you give him lots of compliments."
ADVERTISMENT - CONTINUE READING BELOW ↓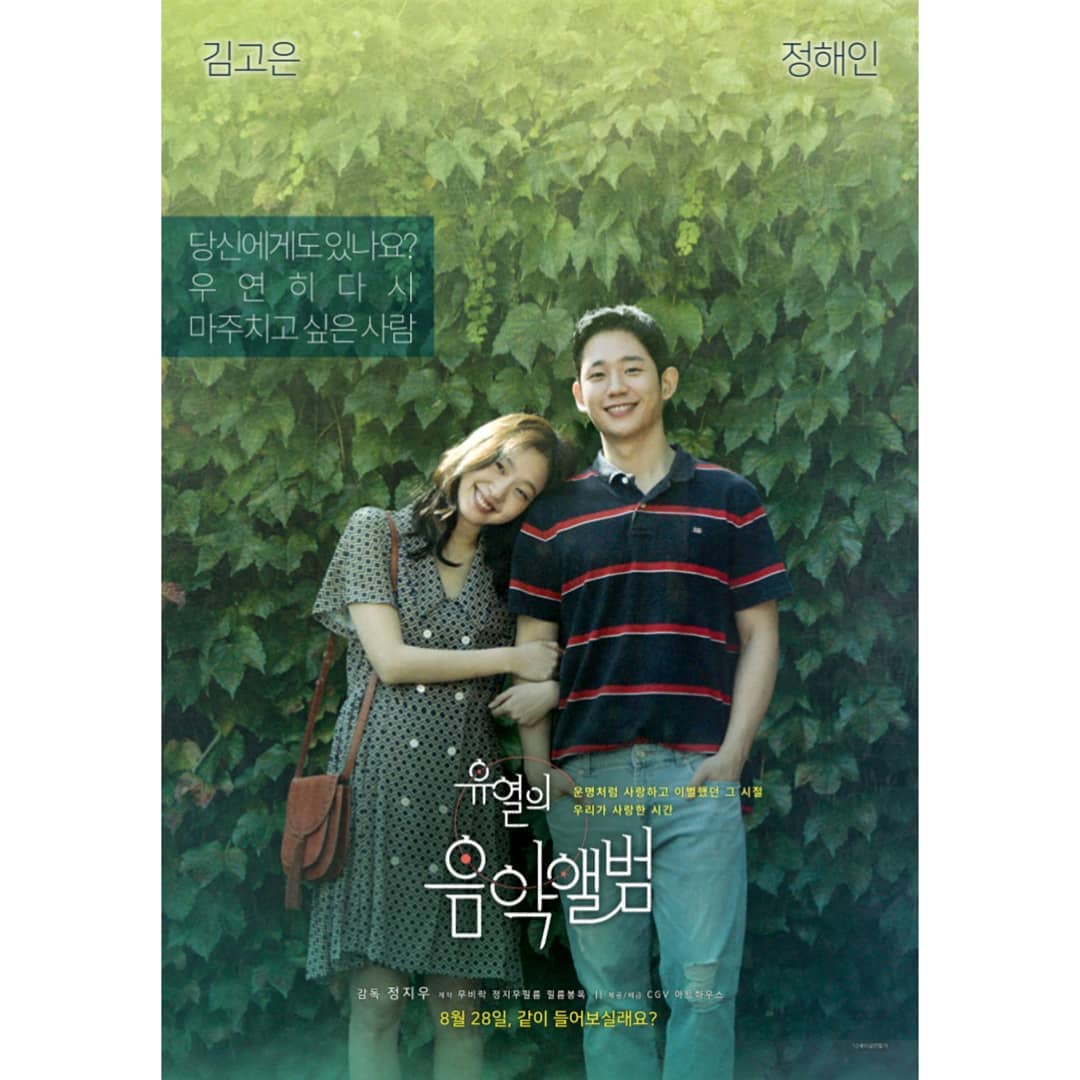 Jo Jae Yoon, whom he has acted with in two projects, once mentioned in a variety show that Hae In visited him when he was hospitalized despite his busy schedule. Hae In's labelmate, Song Eun Yi (they're under FNC Entertainment), praised him for being the same good person even after six years.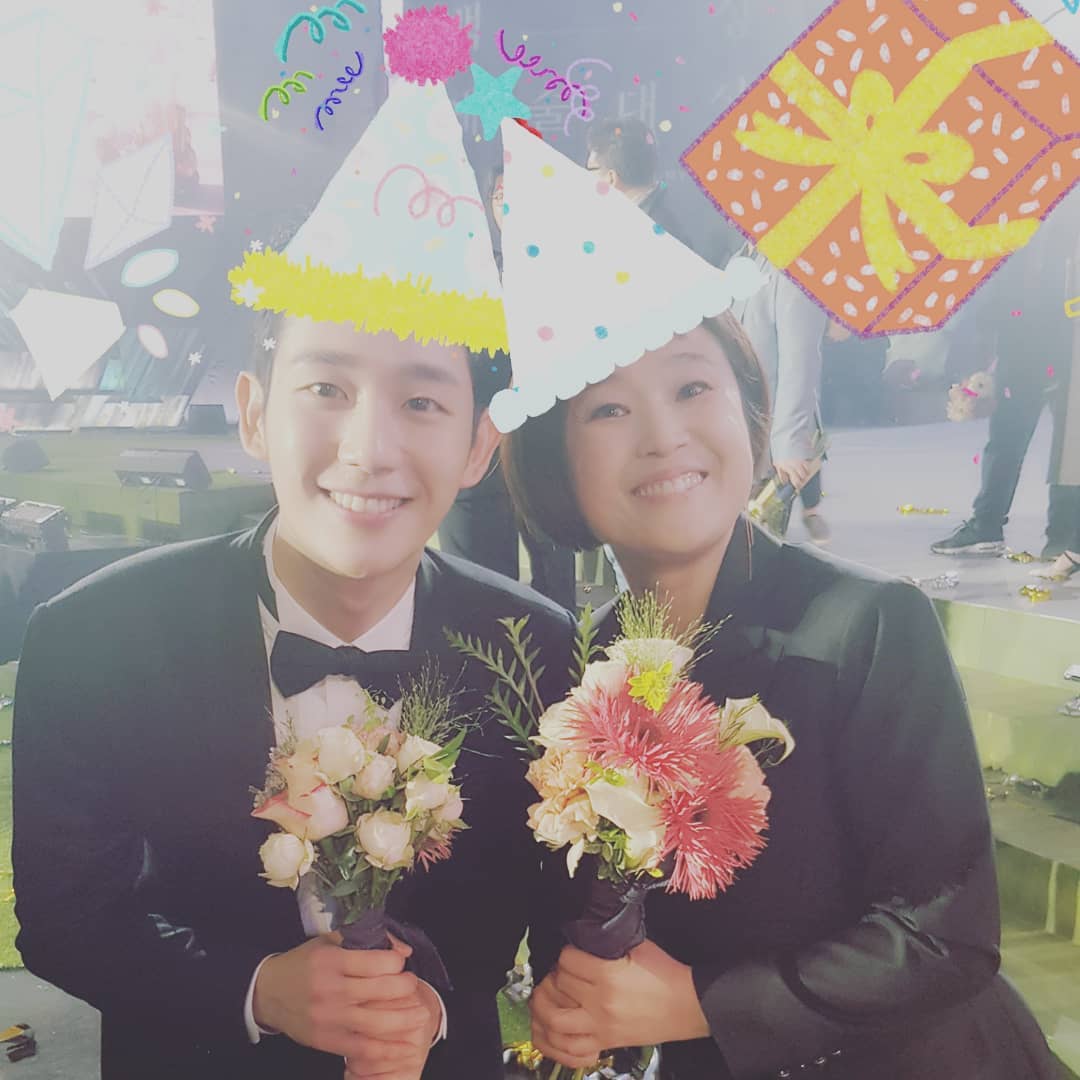 When asked what he thinks of his hyung, Hae In's younger brother said an episode of Hang Out With Yoo - Relay Camera Special that he is always inspired by him: "I look up to him for things like how to live life, what kind of mindset I should have, how I should treat others, and how I should love others. I just like everything he does. He's a good person."
On top of being a gentle soul, Hae In loves giving presents to the people he is close with. One of them is his long-time manager, whom he gifted with a foreign car. He would also show his support to other actors by sending a coffee truck to their filming set, including Cha Eun Woo.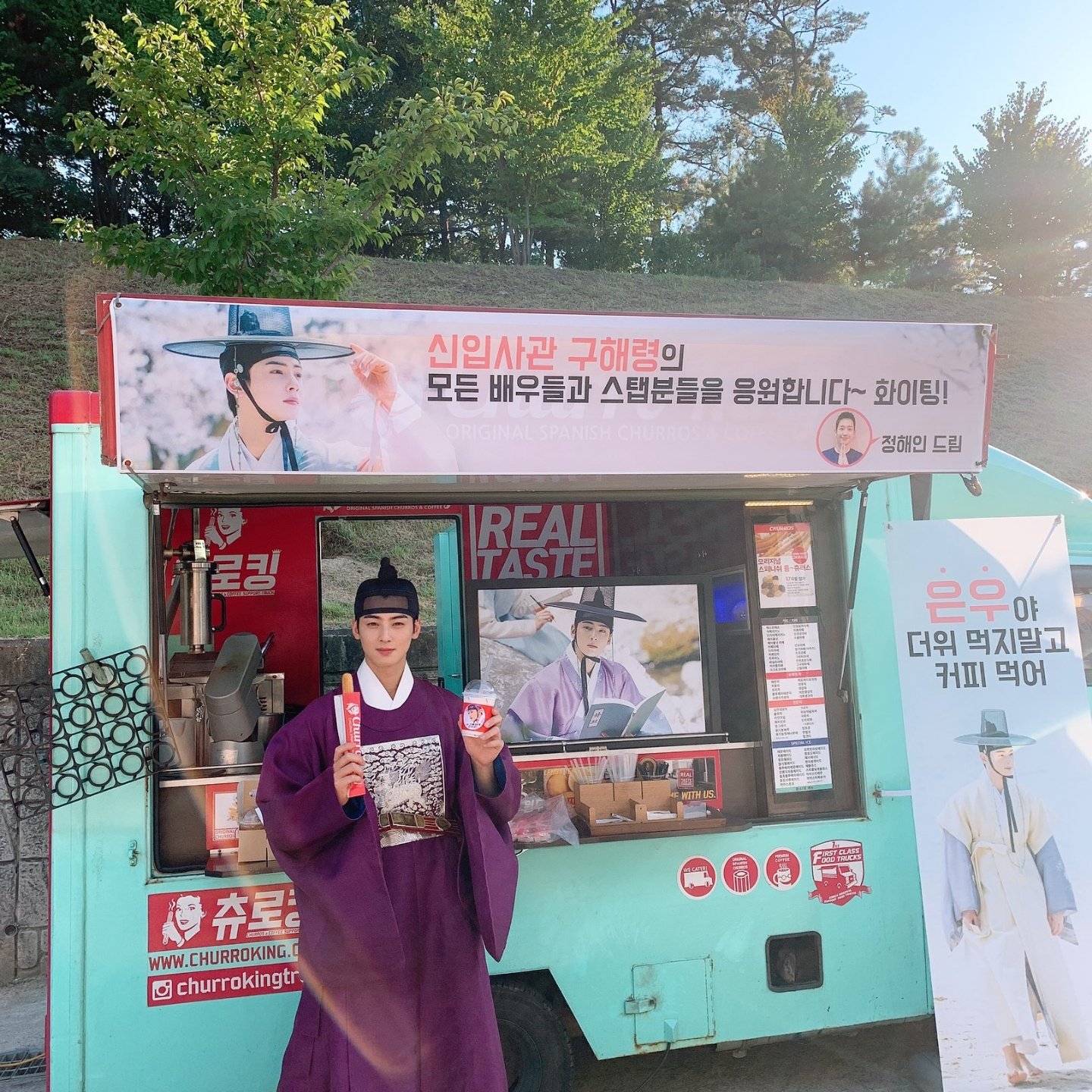 9. Jung Hae In is multi-talented.
He is cute, kindhearted, an ace in acting, good at singing, an artistic person, has cooking skills similar to a chef (his specialty is making jigaes or soups!)...there are many reasons why we're sooooo in love with him! And did I mention he has a black belt in taekwondo?
ADVERTISMENT - CONTINUE READING BELOW ↓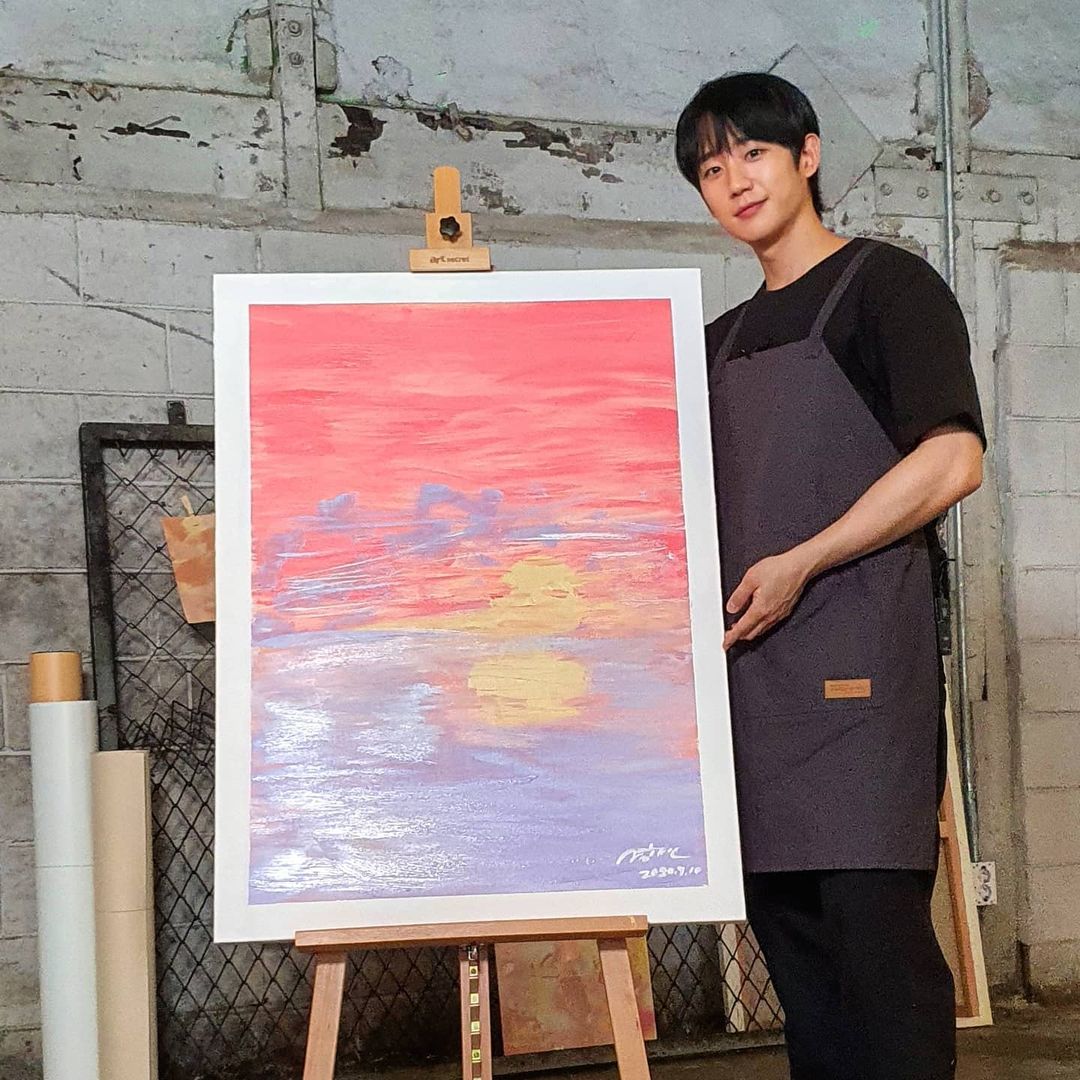 10. He wants to visit the Philippines again *soon.*
Hae In has been to Manila twice and if given the chance, he would like to explore Cebu and Boracay someday. Bohol is also on top of his list, which he mentioned during our interview with him!
11. Jung Hae In is on Instagram.
Haven't followed him yet on IG @holyhaein? You should! From his adorable selfies, pics with his BFFs, and photos of the places he has been to, you can get a glimpse of his personal life on this SNS.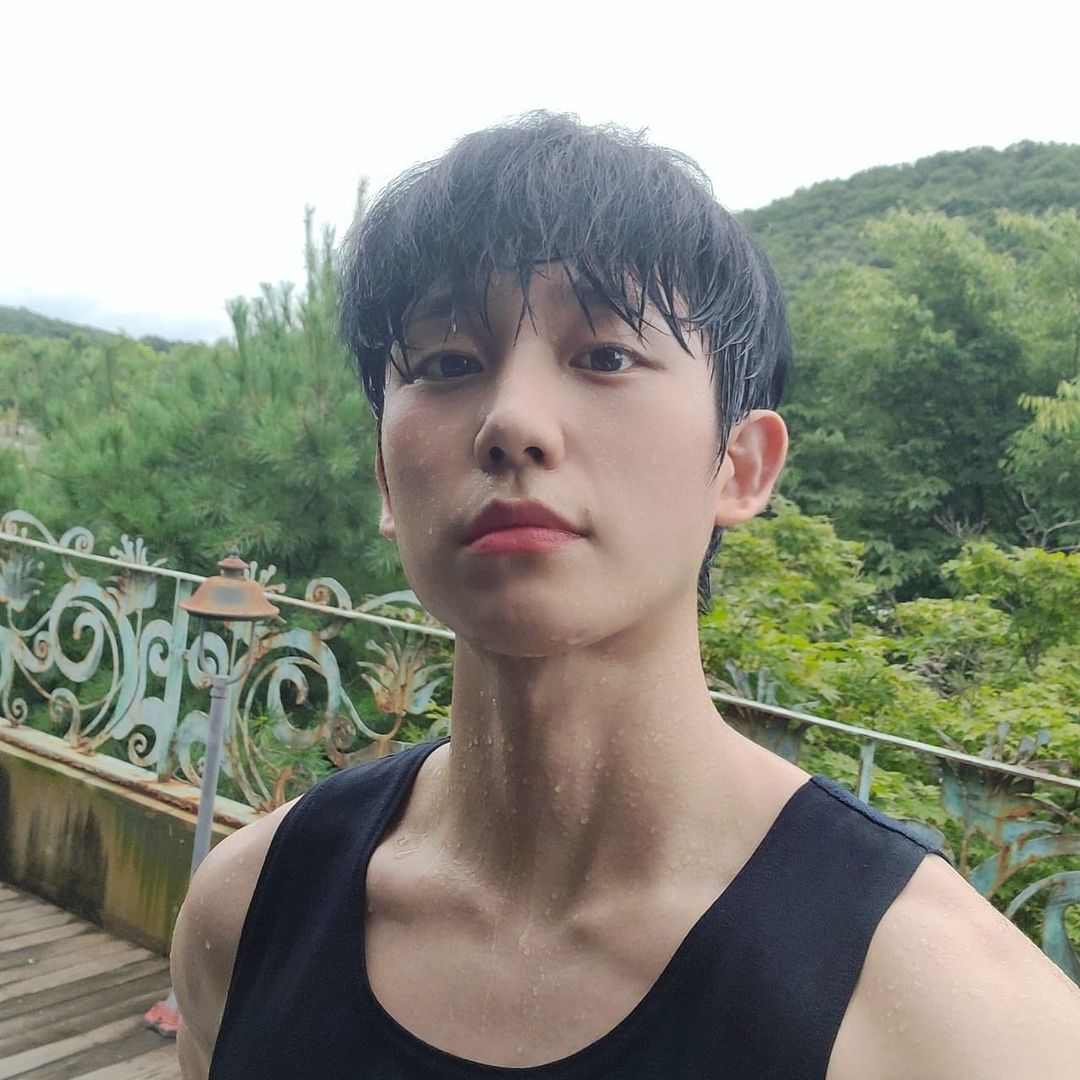 12. He has three projects this year.
What a busy actor! You already know Hae In will be leading Netflix's D.P., and I'm also sure you're anticipating his drama, Snowdrop, with BLACKPINK's Jisoo. Aside from that, he will star in Unframed, a short film produced by his friend Lee Je Hoon. Hae In will not be paid for this specific project to show his unwavering support for his chingu. He has always wanted to work with him, and now his dream has finally come true. Happy for you, Hae In!
Follow Hanna on Instagram.
GET TO KNOW MORE OF YOUR FAVORITE KOREAN ACTORS RIGHT HERE:
10 Things You'll Love To Know About 'Taxi Driver' Actor Lee Je Hoon
8 Things You Just *Really* Have To Know About Jo Jung Suk 
8 Must-Know Facts About 'Move To Heaven' Actor Tang Joon Sang