In the mega-popular K-drama that is Squid Game, Jung Ho Yeon plays Kang Sae Byeok, a ~reserved~ North Korean defector. When the camera is not rolling, you will see her goofing around with her co-stars. They described Ho Yeon as a bubbly person who is easy to get along (and work) with, and I was able to *witness* her endearing personality during her event in Manila!
IRL, Ho Yeon's smile will make you smile. She answers the press' questions with so much enthusiasm, and you can totally see that she's happy to have finally visited the Philippines (Fun fact: From the millions of her Instagram followers, Filipinos ranked second!) as IAM Worldwide's global ambassador. We collected some of her interview answers that will help you get to know her more!
Here are five things we recently learned about Jung Ho Yeon:
1. She's always game to try new things.
Call Ho Yeon an adventurous girl! Although she started as an international model, the 28-year-old wanted to do more—that's why she pursued an acting career to have different experiences in life. Ho Yeon also mentioned that bungee jumping is on her bucket list and that she'd like to eat exotic food someday.
ADVERTISMENT - CONTINUE READING BELOW ↓
2. Her idea of unwinding is so relatable.
Do you ever get that satisfying feeling whenever you organize your things? Decluttering truly ~*sparks joy*~ and Ho Yeon can attest to that! "In South Korea, I had to move houses. In that process, I had to arrange a lot of my stuff and I realized it was a very good meditative activity. Like this is very therapeutic. If I have a friend who is going through an emotionally difficult time right now and she asks my advice on what she should do, I would probably tell her that she should arrange her stuff," the Korean star shared.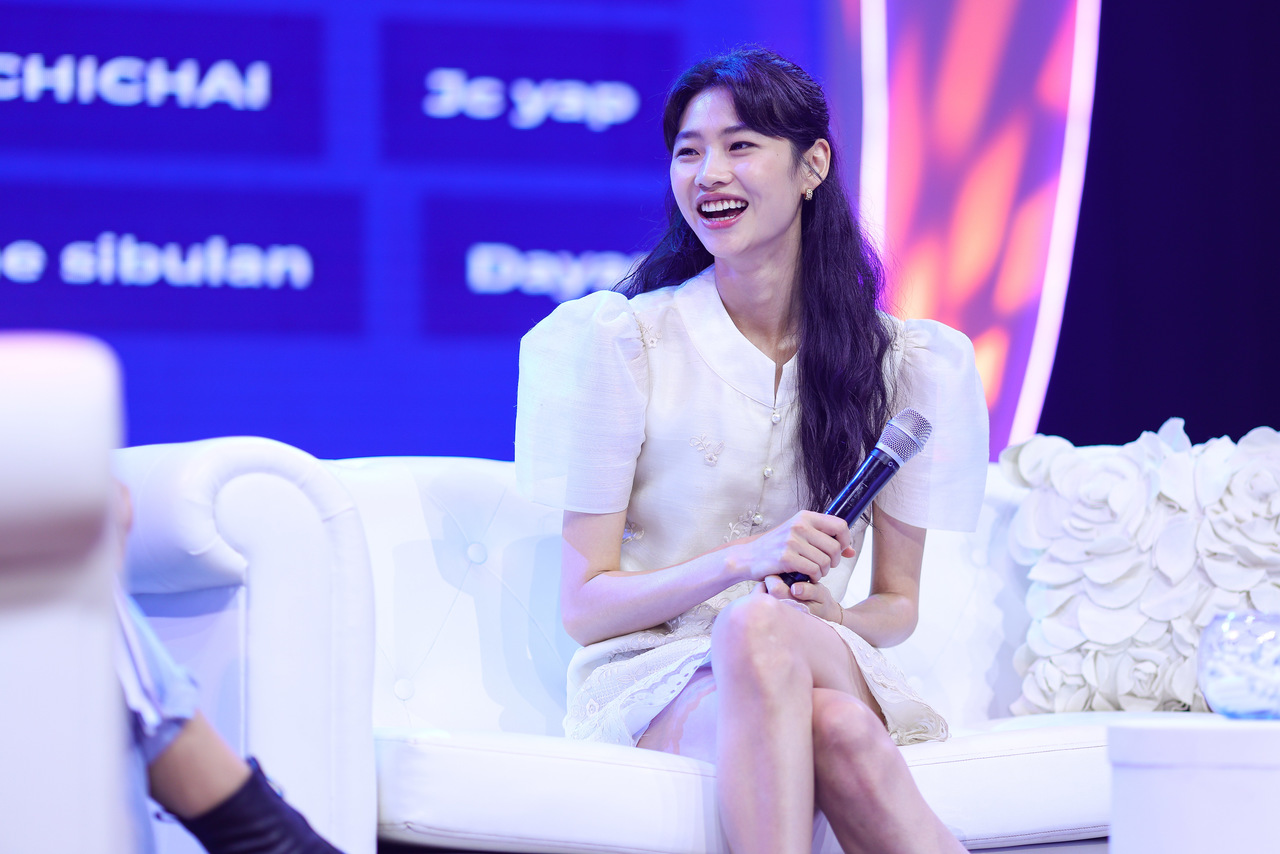 3. The most unforgettable moments of her 2022 will warm your heart.
K-loka by Cosmopolitan Philippines got the chance to ask Ho Yeon about the top three highlights of her year and her answer made us all go "Aww!". She first said that bringing her mom to the Emmy Awards was one of the biggest things that have happened to her. Second is the SAG Awards which felt "like a roller coaster in just two hours." Third is working with Alfonso Cuarón and Cate Blanchett in the Apple+ TV series, Disclaimer.
ADVERTISMENT - CONTINUE READING BELOW ↓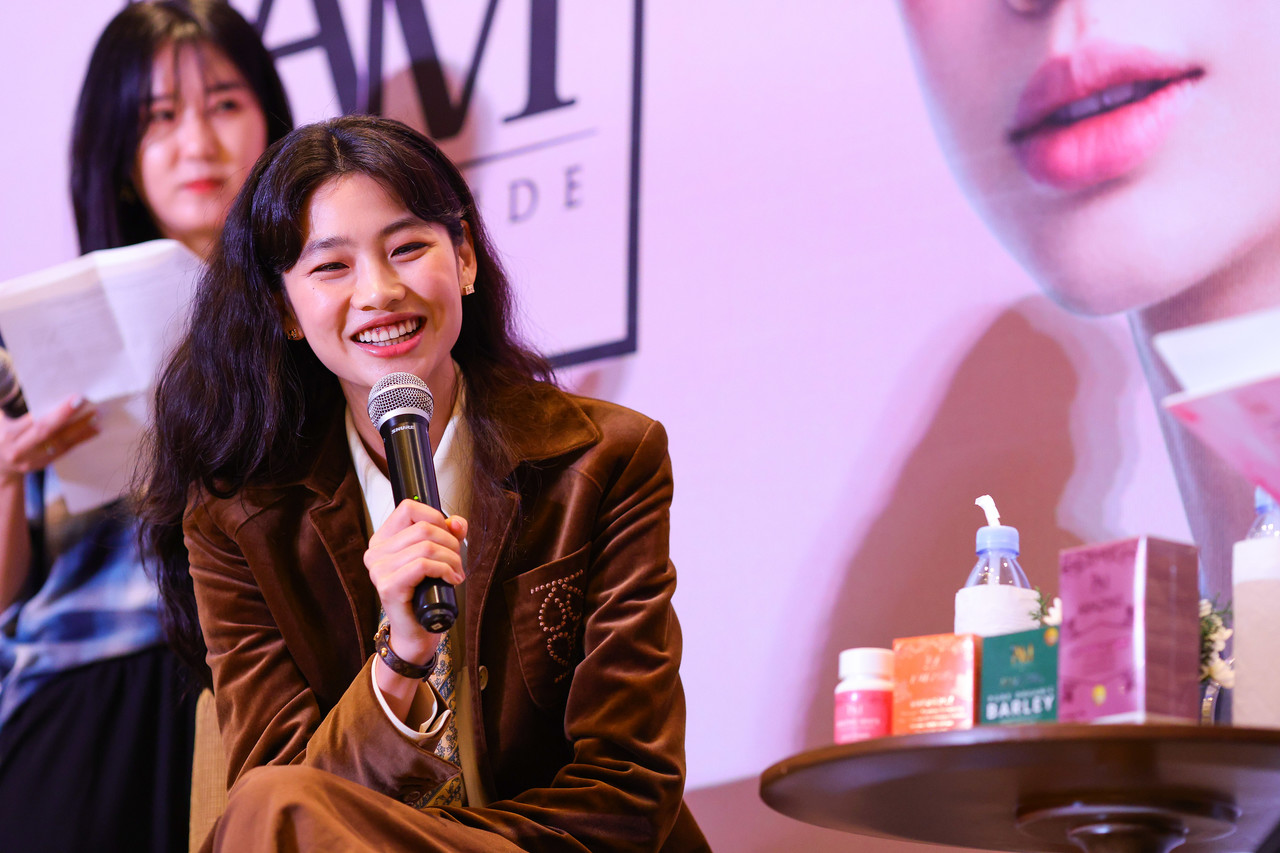 4. She has three upcoming projects.
Want to see more of Ho Yeon's acting chops? Catch her in the film The Governess and the webtoon-based Netflix Original K-drama Dak Gang Jeong (or Chicken Nugget), apart from Disclaimer!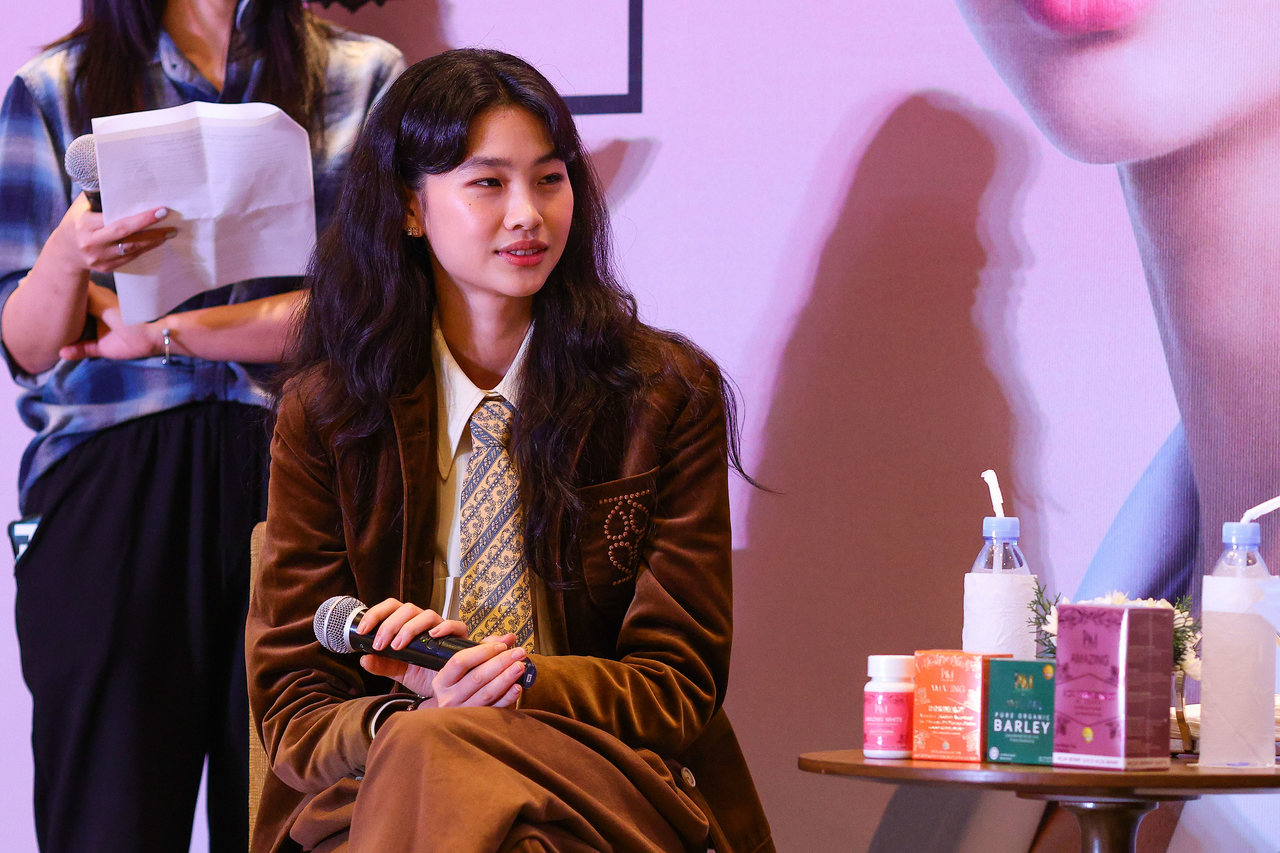 ADVERTISMENT - CONTINUE READING BELOW ↓
5. She wants to visit the Philippines again for a vacation.
The past few years have been super hectic for Ho Yeon and she plans to relax this holiday season. "I just want to lie down and do nothing. I just want to watch movies and dramas and spend my time with my loved ones," she said.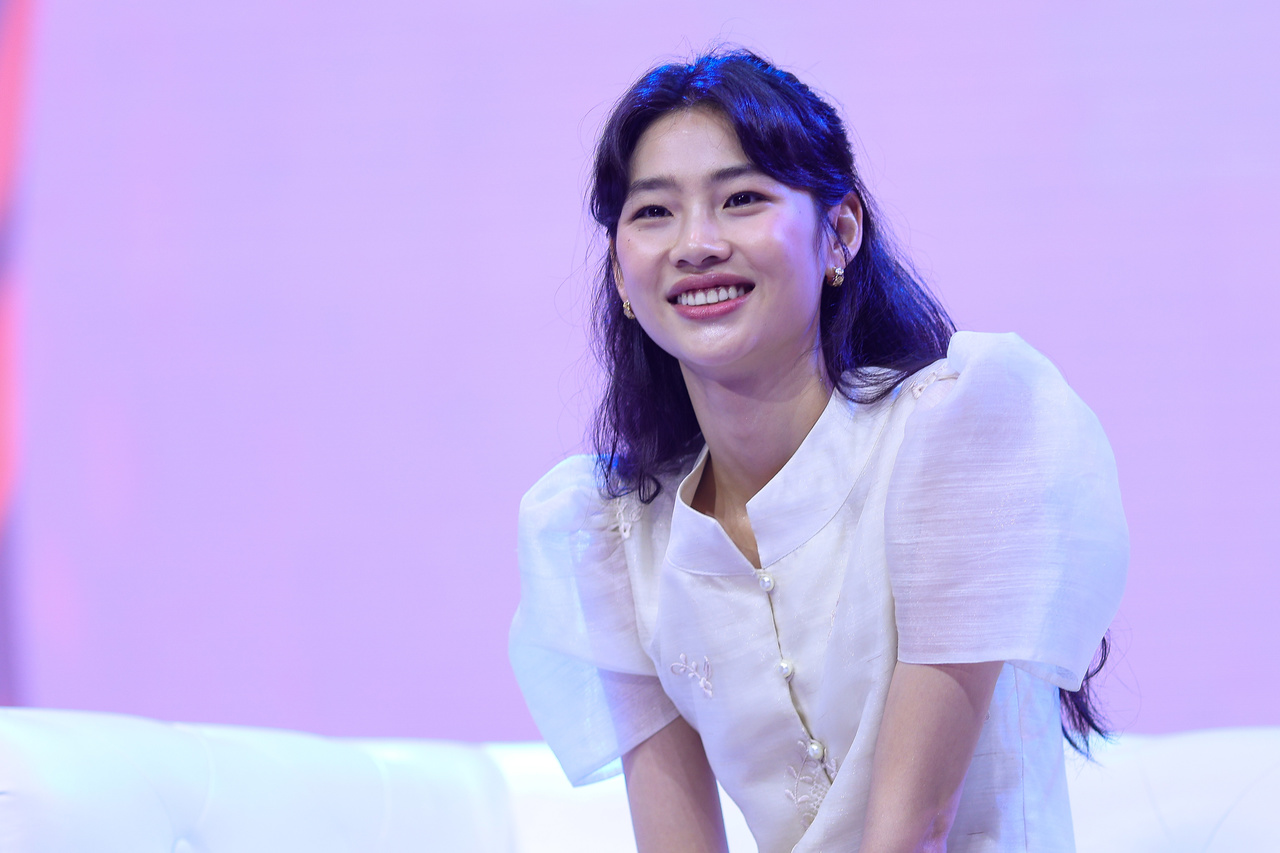 ADVERTISMENT - CONTINUE READING BELOW ↓
If given the chance, Ho Yeon would like to come back to the country to visit Boracay and Cebu! "I heard that there are a lot of islands in the Philippines, and a lot of them have no people. I would like to go to one of them, do nothing, lie on the sand, look at the sky, get on a boat, get into the water and still look at the site and just do nothing because I really, really need a break right now," she continued.
See you again soon, hoooooyeony!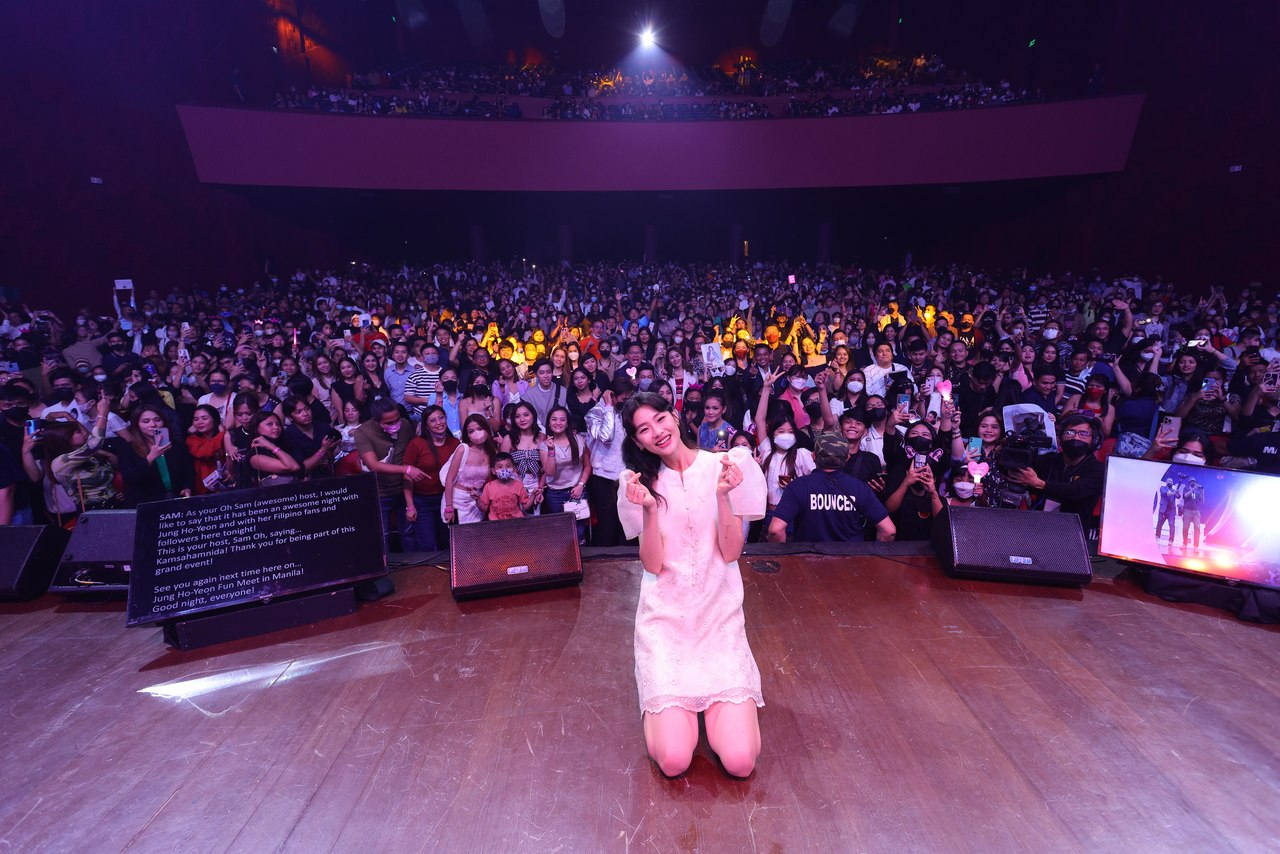 ADVERTISMENT - CONTINUE READING BELOW ↓
Special thanks to Wilbros Live.
MORE KOREAN STORIES HERE:
5 *New* Facts We Learned About Park Eun Bin During Her Fan Meeting In Manila
6 *New* Things We Learned About Ji Chang Wook During His Event In Manila
Uwu! Hwang In Yeop Reveals That He *Secretly* Ate Halo-Halo At SM Megamall And Our Hearts Are Melting