Guys! Important update on the last minute feud 2018 just gifted us: Justin Bieber has finally apologized to YouTube star JoJo Siwa. But let's rewind for a moment. On December 31, 2018, we reported the hilarious/wtf news that Justin had inexplicably written "burn it" not once, but twice, on a post about JoJo's new decked out BMW: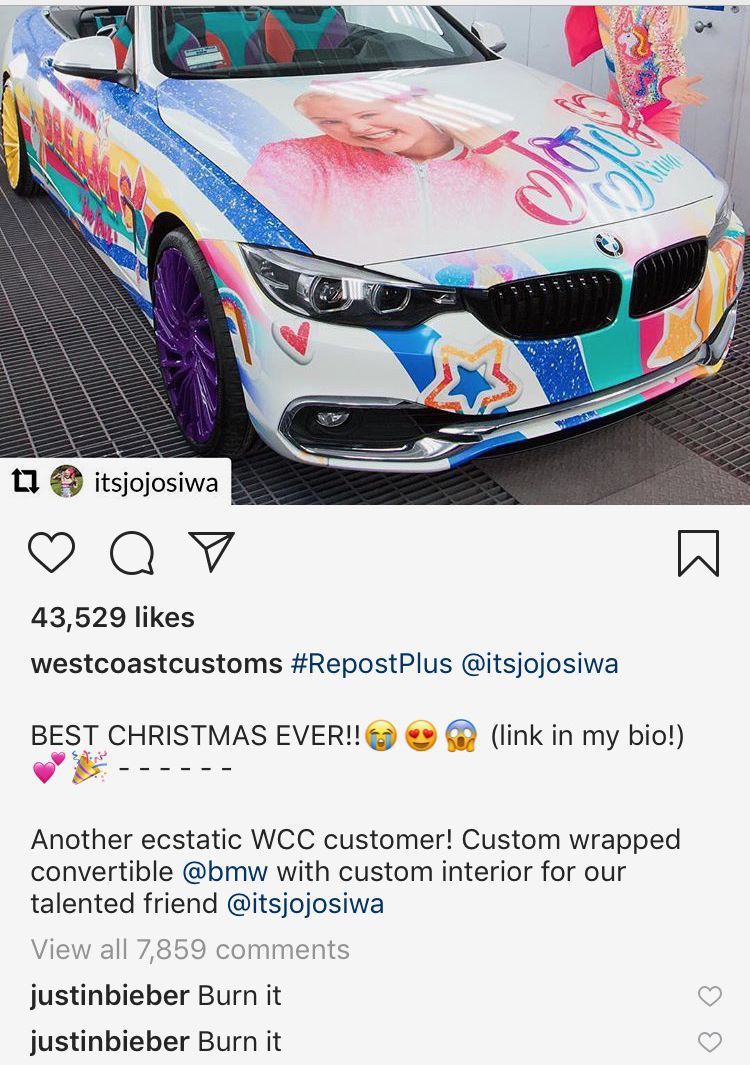 And apparently JoJo was NOT HAVING IT. Not only did she devote approximately one million tweets to calling out Bieber.
But she also posted this gem on IG:
Obviously Justin wasn't ready for JoJo doing the absolute most, so he issued a formal apology, tweeting "I have nothing against you it was the car and the colors I didn't like I really hope you didn't think it was malicious or mean spirited."
JoJo's response? Highly shady:
***
This article originally appeared on Cosmopolitan.com. Minor edits have been made by the Cosmo.ph editors.