PH Beliebers, you're in luck! Justin Bieber announced the final international dates for his record-setting Justice World Tour, and Manila was included in the list of concert cities. Mark your calendars for October 29, 2022 at the CCP Open Grounds. The world tour will take place in over 30 countries, with Justin performing more than 125 shows from May 2022 through March 2023.
Promoted by AEG Presents Asia and Ovation Productions, tickets will go on sale at 10AM on Monday, May 30 via Ovationtickets.com and SMTickets.com. Tickets will also be available at SM Ticket outlets located at SM Store Customer Service.
Ticket prices listed on the SMTickets website are as follows [check out the seat plan!]:
CAT 1: SECTION A VIP RIGHT (GHOST VIP PACKAGE) - P28,360 
CAT 2: SECTION B VIP RIGHT (PEACHES VIP PACKAGE) - P24,660
CAT 3: SECTION C VIP RIGHT (HOLD ON VIP PACKAGE) - P19,910
CAT 1: SECTION A RIGHT - P18,850 
CAT 2: SECTION B RIGHT - P16,210
CAT 3: SECTION C RIGHT - P13,570
CAT 4: SECTION D RIGHT - P10,410
CAT 5: SECTION E RIGHT - P8,290
CAT 6: SECTION F RIGHT - P6,180
CAT 7: SECTION G RIGHT - P4,490
CAT 8: SECTION H RIGHT - P2,695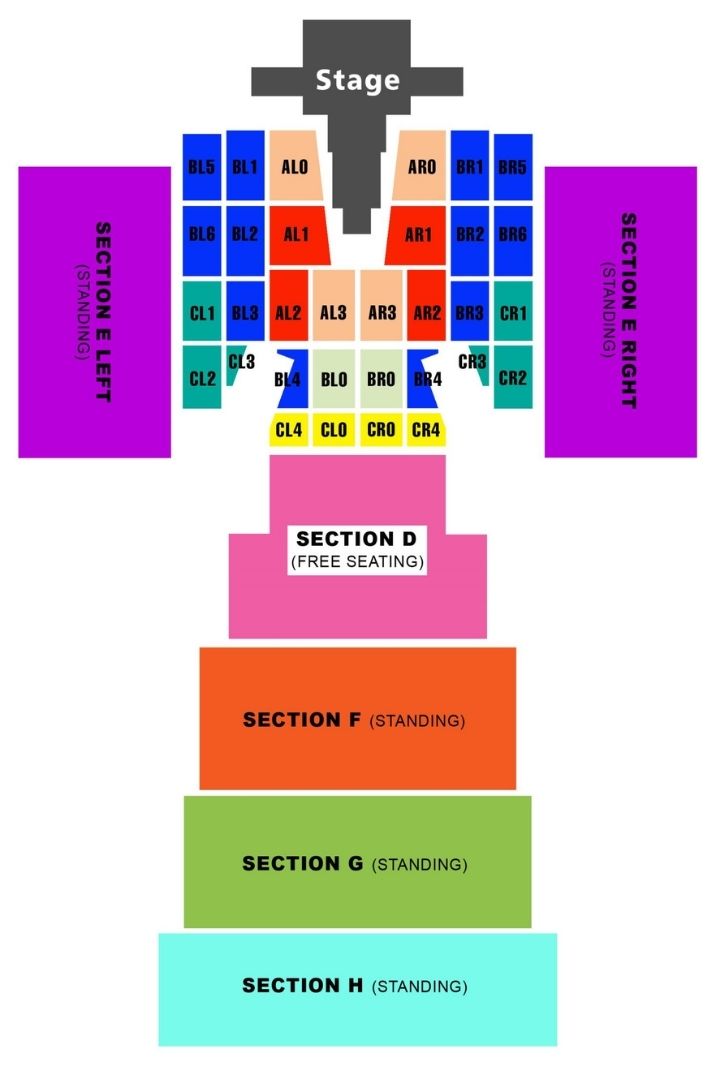 While (im)patiently waiting for concert day, check out the Justice tour set list:
Somebody
Hold On
Deserve You
Holy
Where R U Now
What Do You Mean
Yummy
Hold Tight 
Love Yourself
Off My Face
Confident
All That Matters
Honest
Sorry
Love You Different
As I Am
Ghost
Lonely
2 Much
Intentions
Boyfriend
Baby
Peaches
Anyone
Continue reading below ↓
Recommended Videos
Is your fave song on the list? Petitioning for the Biebs to add "As Long As You Love Me" and "Beauty And A Beat" as encore songs!
READ MORE ABOUT JUSTIN BIEBER HERE:
Aww, Justin Bieber Reveals He Had An *Emotional Breakdown* After His Wedding to Hailey Bieber
WATCH: Ok, I Didn't Expect Justin Bieber's Tour Bus To Be *This* Fancy