HELLO. Not sure if you heard, but a man by the name of Justin Drew Bieber got engaged to one Hailey Rhode Baldwin a little more than three weeks ago. Over the weekend, Justin released his first song since the engagement, and not only is it 1) definitely about Hailey but 2) it possibly shades Hailey's rumored ex-boyfriend Shawn Mendes. Strap in, kids. You're about to go on a JOURNEY.
The song starts innocently enough with Justin singing about a girl (read: Hailey). "You stick out of the crowd, baby, it's a no-brainer/ It ain't that hard to choose," which is totally cute. Then he goes "Him or me, be for real, baby, it's a no-brainer." You might be thinking, "Wait, what's the big deal here?" Well, I'm here to break it down.
Only two months before Justin and Hailey announced their engagement, she attended the Met Gala with none other than Shawn Mendes. They were, simply put, one of the cutest "couples" in attendance. Please observe.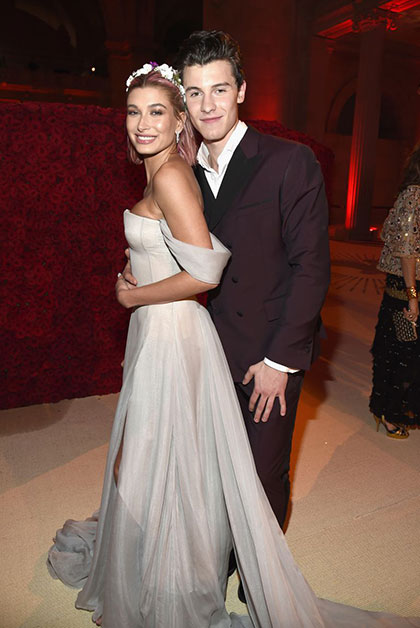 Continue reading below ↓
Recommended Videos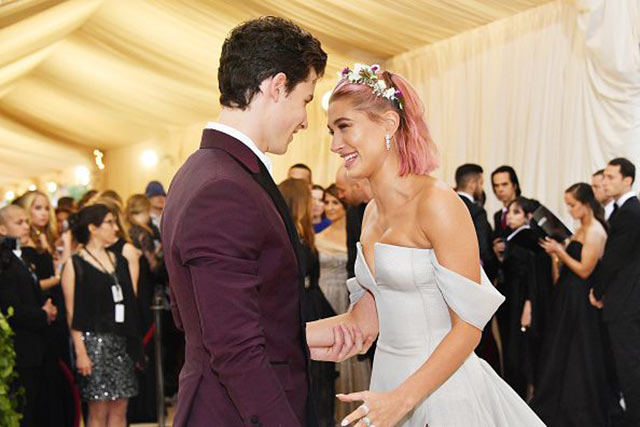 The internet went nuts and assumed they were dating (us included, sry). I mean, come on! They're adorable! She's pretty, he's pretty, it just works. But then, right after the gala, she went on the record saying they were not in fact a couple. Hearts broke the world over.
"We hang out and he's super-lovely and a very, very nice young gentleman, but I am single," she said at the time. It was TRAGIC. T-R-A-G-I-C.
In that same interview, she said she had trouble finding people who have the same morals as her, but she has found it in the past, and she mentions Justin Bieber, her ex boyfriend, during this same interview .......................................... and she deletes all the Instagrams of her and Shawn. Shady. 
FAST FORWARD. The date is June 11 and fans post videos of Justin and Hailey together in Miami. This was the first time they'd been publicly spotted since they dated waYyYYyy back in 2016. Again, the internet was shook! What is happening here?
Soon enough, they're making out all over the country, going to church, having a ball, and GETTING ENGAGED. Shawn, being the sweetheart that he is, said this about their engagement: "I texted Hailey the day of, and I said congrats. That's what it is. I think everybody wants there to be more—there's not."
BUT, remember that Justin and Hailey were spotted together only one month after her "date" with Shawn at the gala, which means they were probably actually back together before that. I mean, would you up and fly to Miami with your ex-boyfriend out of the blue if you hadn't already gotten back together? PROBS NOT.
Let's circle back to the question at hand. Justin's new lyrics say "Him or me, be for real, baby, it's a no-brainer." IDK YOU GUYS. Is this about Shawn? Feel free to draw whatever conclusion you feel is appropriate here but my guess is there's more to this story than meets the eye.
Follow Emma on Instagram.
***
This article originally appeared on Cosmopolitan.com. Minor edits have been made by the Cosmo.ph editors.