As you go through the different ~*phases*~ of being K-drama-obsessed, there will come a time when you realize na kinain ka na ng sistema, and there's no way out, LOL. Need proof? We listed below the 15 things that only K-drama addicts can 100% understand:
1. "Omo!" is the new "OMG!"
Then there's "Omo! Omo! Omo!" when the two main leads are about to ~*kiss*~ (or when you're about to drop something you're holding!). We also cannot forget about the new "Really?!"—jinjja!
2. Realizing that it's already 4 a.m. and you're *still* wide awake and binge-watching is totes normal.
"Isang episode na lang" is your favorite lie.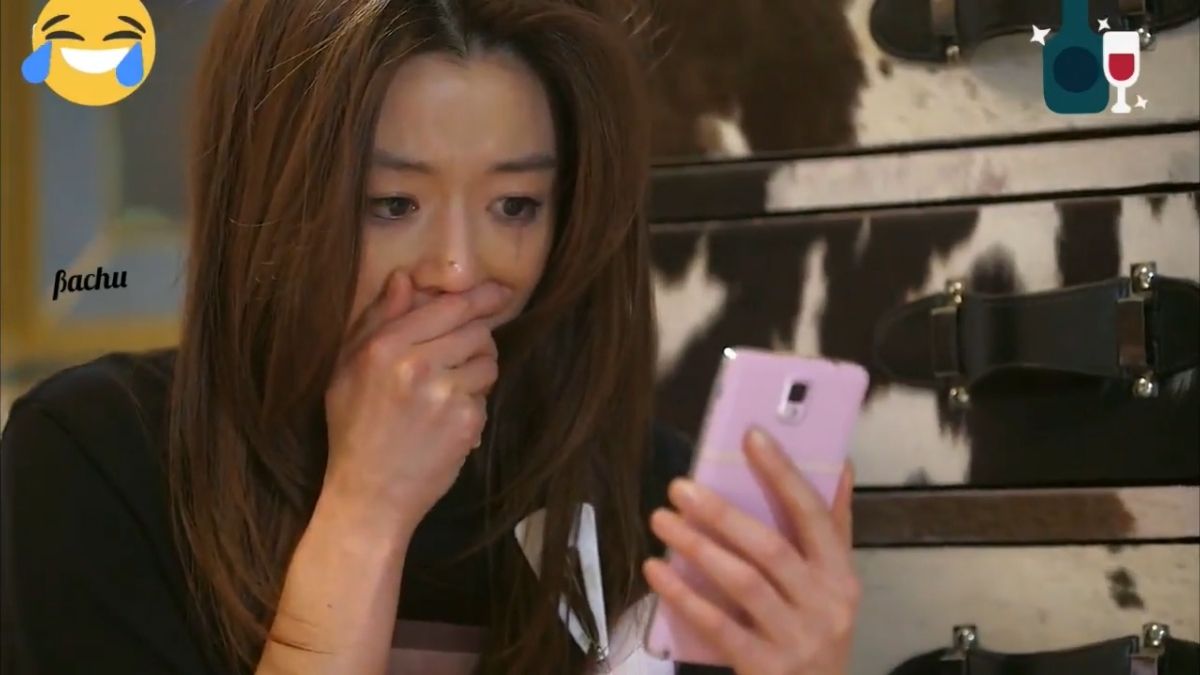 Continue reading below ↓
Recommended Videos
3. Everyone you see is an oppa in your eyes.
Even if it shouldn't be (Trivia time: you call someone an oppa when you're a girl and he's older than you, hyung naman when you're a guy!), hehe. 
4. You eat ramyeon straight from the pot, inspired by your favorite characters.
Tbh para konti lang ang huhugasan.
View this post on Instagram
5.  You've started an ~*intense*~ skincare routine because na-inspire ka talaga sa K-dramas.
Gotta get that glass skin similar to your fave Korean actress!
View this post on Instagram
6. You're constantly torn between finishing a K-drama or watching another K-drama.
*insert that sweating guy meme who's choosing between two buttons* 
7. You're not patient, but you'd gladly endure the ~painful~ waiting that comes with watching an ongoing series.
Can't be bothered to wait in line, but ready maghintay ng 123456789 days before a new ep is aired! Yes, we are looking at you, True Beauty.
View this post on Instagram
8. You know that painful feeling that comes when a K-drama ends. :(
Sometimes I just catch myself staring at my ceiling because I have nothing to watch anymore, HUHUHU (who am I kidding, though). Like really, how do you move on?!
9. You literally LOL when you hear these: "Disghursthing shyet," "Sarreh, yeah, sarreh," "Gwaenchana gwaenchana!"
If you know, you know.
10. You've secretly ordered makeup featured in some of the K-dramas you've seen.
The goal is to look like someone who popped out of a webtoon. Or maybe Park Min Young? Malay natin.
11. At one point, you realize you don't even have ~*normal*~ crushes anymore, just a long list of oppas that you love.
At least hindi ka nila i-seseen, 'di ba. Love you, Seon Ho.
View this post on Instagram
12. Singing your fave K-drama OST at the top of your lungs while taking a shower is super normal.
The complete OST, btw. 
13. When people ask you for K-drama recos, you start writing an essay.
Yieee, gagawa na 'yan ng novel.
14. Seeing all the spoilers on your Facebook feed makes you *super* upset.
And then you will realize that you also love ~sharing~ your thoughts after watching an ep, hehe.
15. You've imagined a scenario in your head where someone shares an umbrella with you when it's raining.
The key is to leave the house without any umbrella, sis.
Follow Hanna on Instagram.